Touch, feel, drink and eat Tea at d:matcha Kyoto CAFÉ&KITCHEN
Written by National Government Licensed Guide Interpreter Nana Hida
Would you like to visit a tea farm, try different types of Japanese tea, or purchase some tea products? All your wish will come true, if you visit d:matcha Kyoto CAFÉ&KITCHEN in Wazuka town. If you like to know how these tea are produced, why don't you join their farm visiting tour: Tea Picking Tour (2hrs) or Tea Picking & Factory Tour (4hrs) ?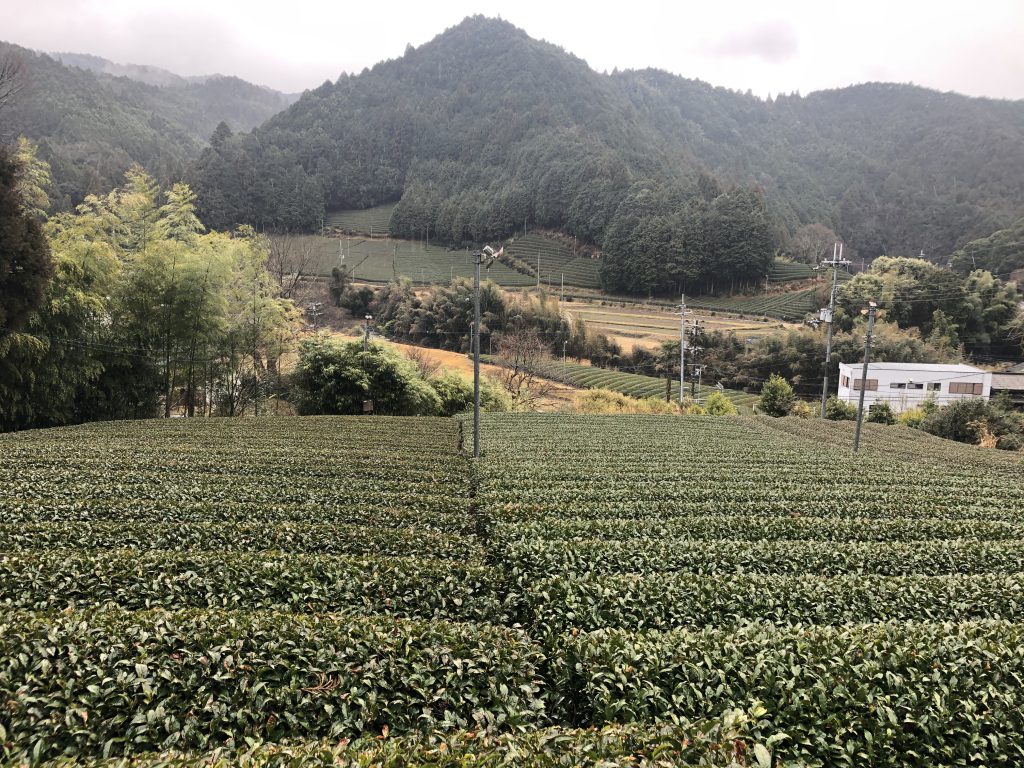 Both tours start with a brief lecture on basic information on different types of Japanese tea, how they are harvested and processed. Then, move to their tea fields by car. The plantation is located in one of the oldest communities in Wazuka. Hiking up the long stone steps through cedar trees, there is an old Shinto shrine on the top. The surrounding scenery may remind you the world of Ghibli's animation.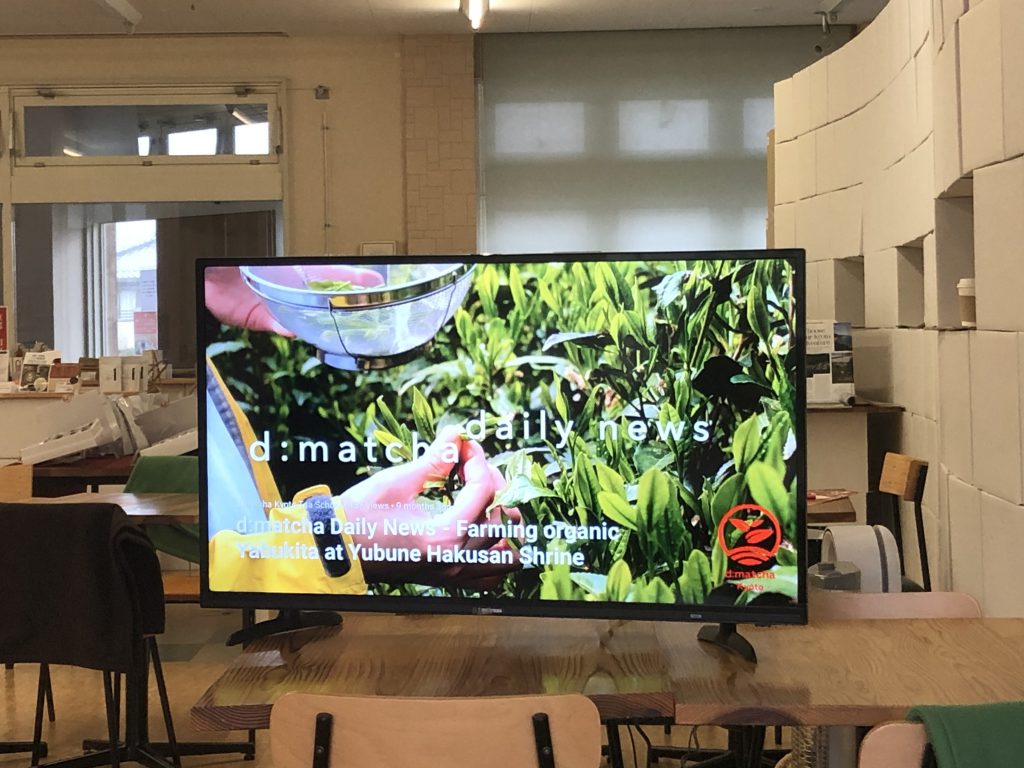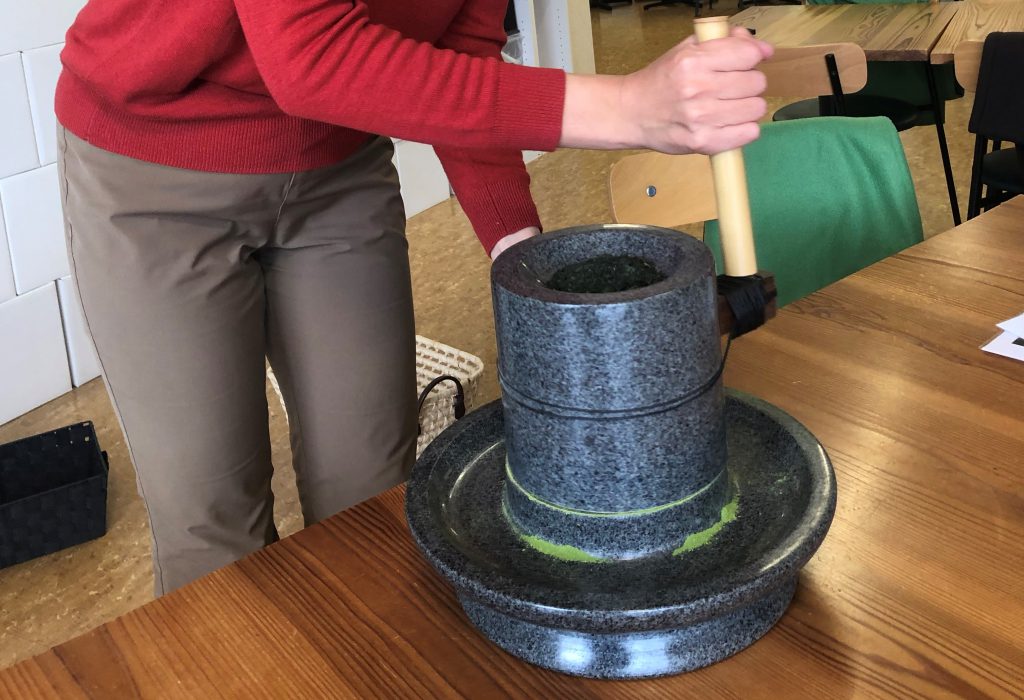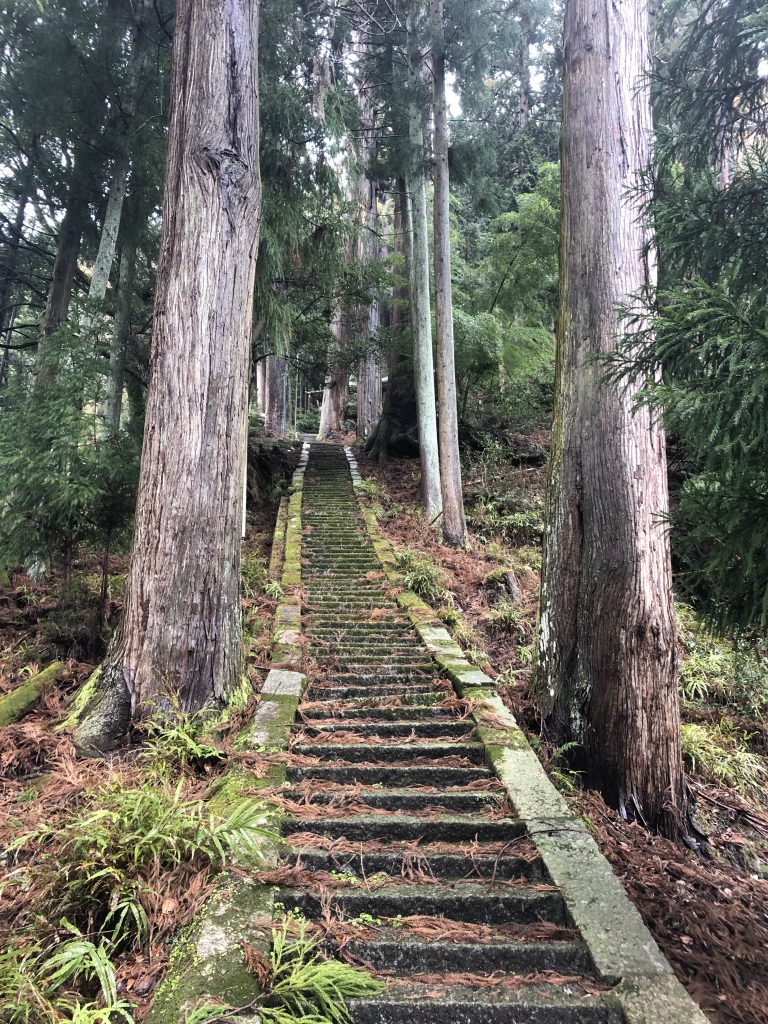 Even though Wazuka is the main production area of tea, there are not so many organic farms. This is the place where you can see how organic tea is cultivated and how they are different from variety to variety. After walking through the fields, it's your turn to pick up tea leaves. Try to pick the fresh and soft leaves, because you will eat them as Tempura after going back to the shop.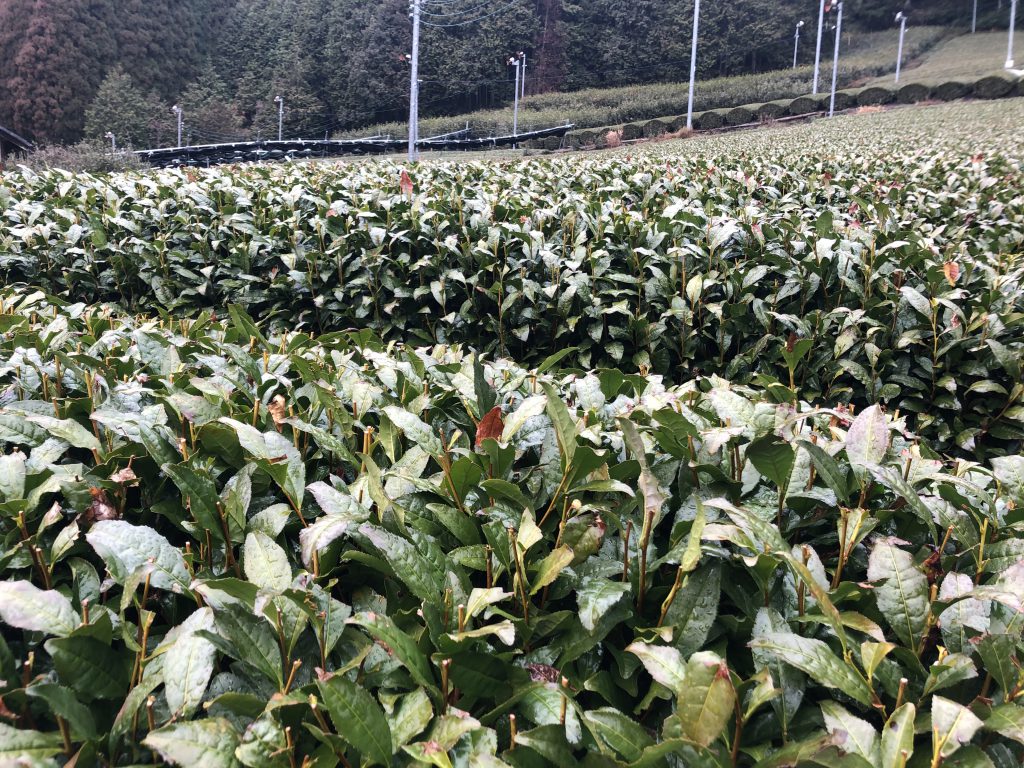 In case of the 2-hour tour, return to the shop and enjoy tea tasting. You can compare three types of Sencha, typical leaf tea and three types of Matcha, high-quality powdered tea as in wine tasting. Not only you find your favorite tea, you will also learn how to brew Sencha and whisk Matcha on your own. If you join the 4-hour tour, this session will be after the factory visiting and lunch.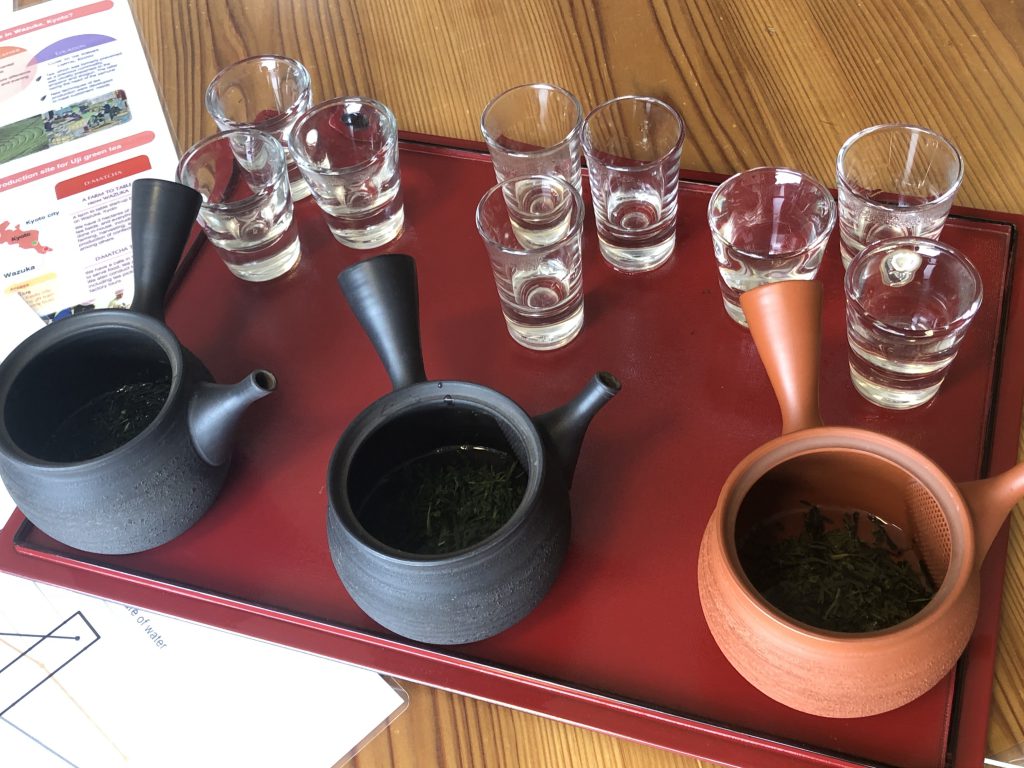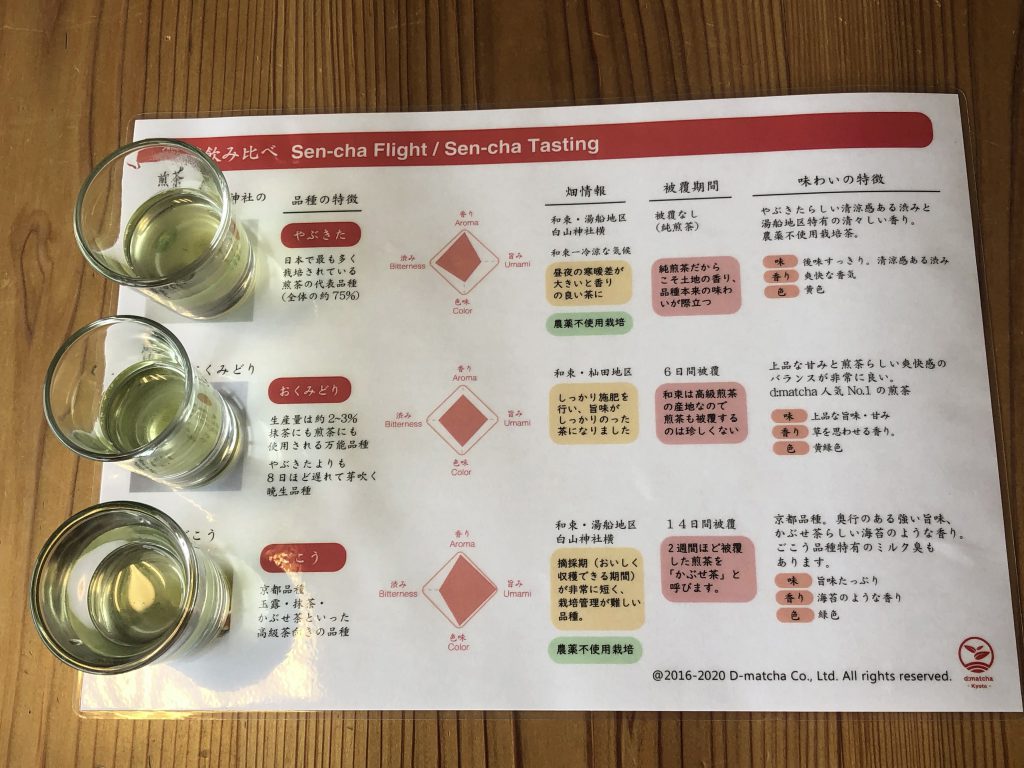 Factory visiting is another highlight of the 4-hour tour. They have their own factory for Sencha within walking distance from the shop. The machines are operated only in tea harvest season, but it is interesting to see how these machines work and learn how tea leaves are processed.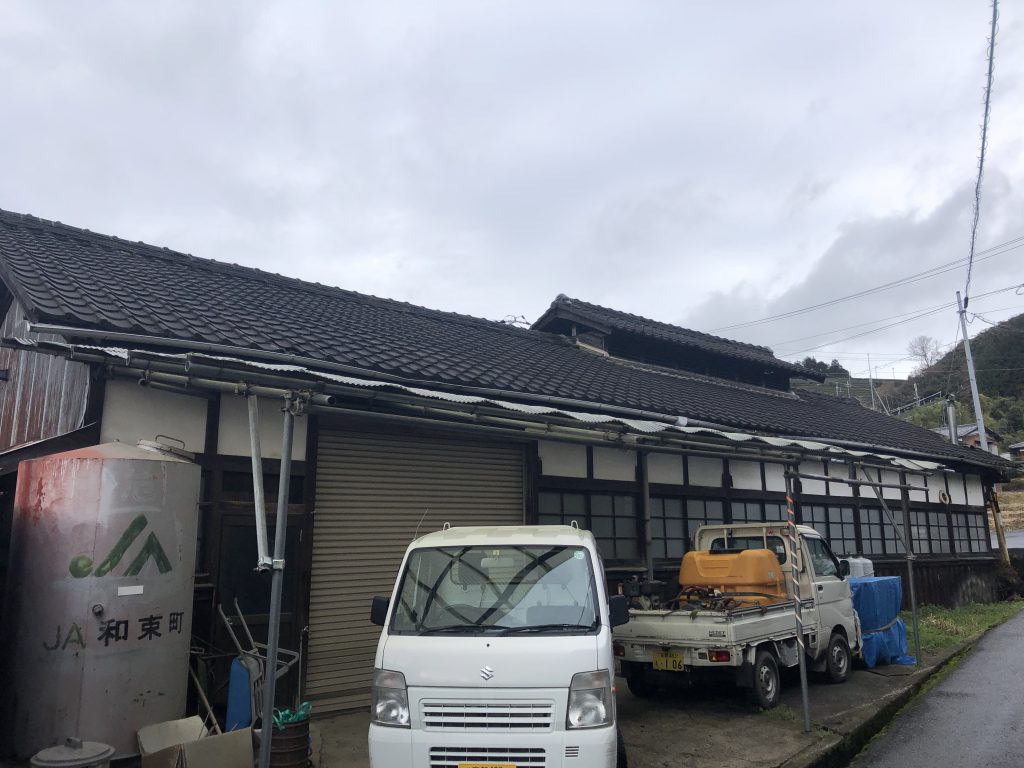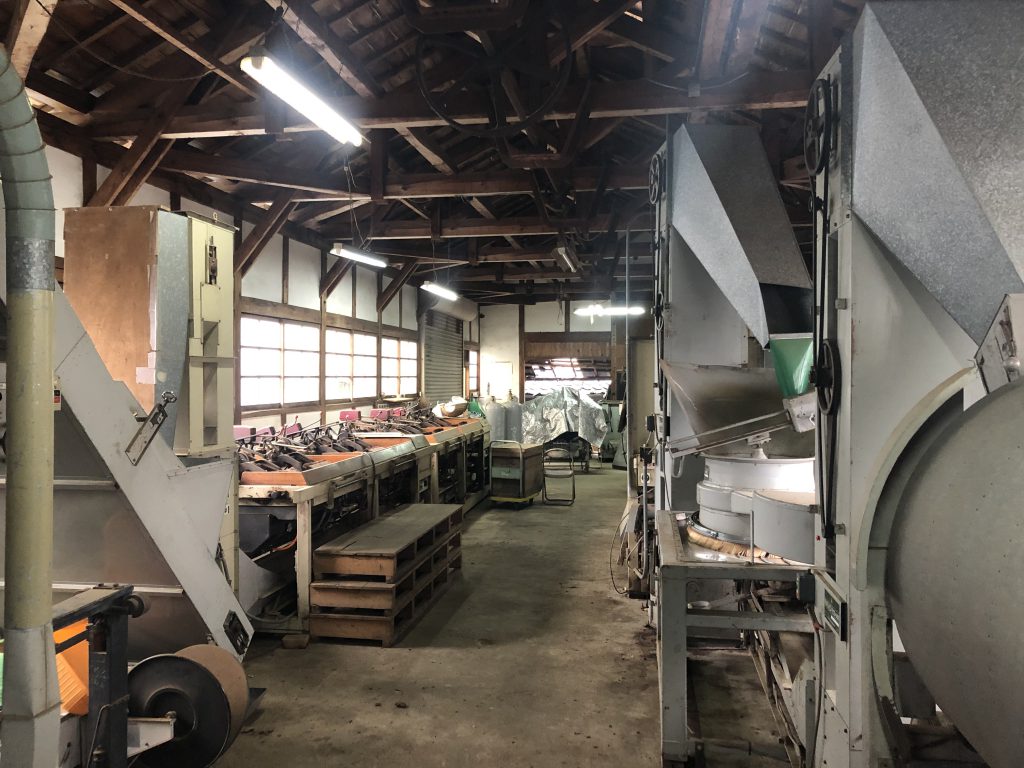 The 4-hour tour also includes lunch. The photo shows one of their specialty: Tea flavored Pasta Genovese, cooked with Sencha oil and some tea leaves on the top. Even at the extra cost, it's worth trying their desserts such as tea tiramisu or tea cheese cake. The tea leaves and tea sweets sold at the shop are their original products available only here. They are also available on their website. Please check it out!