Area Guide
UJI CITY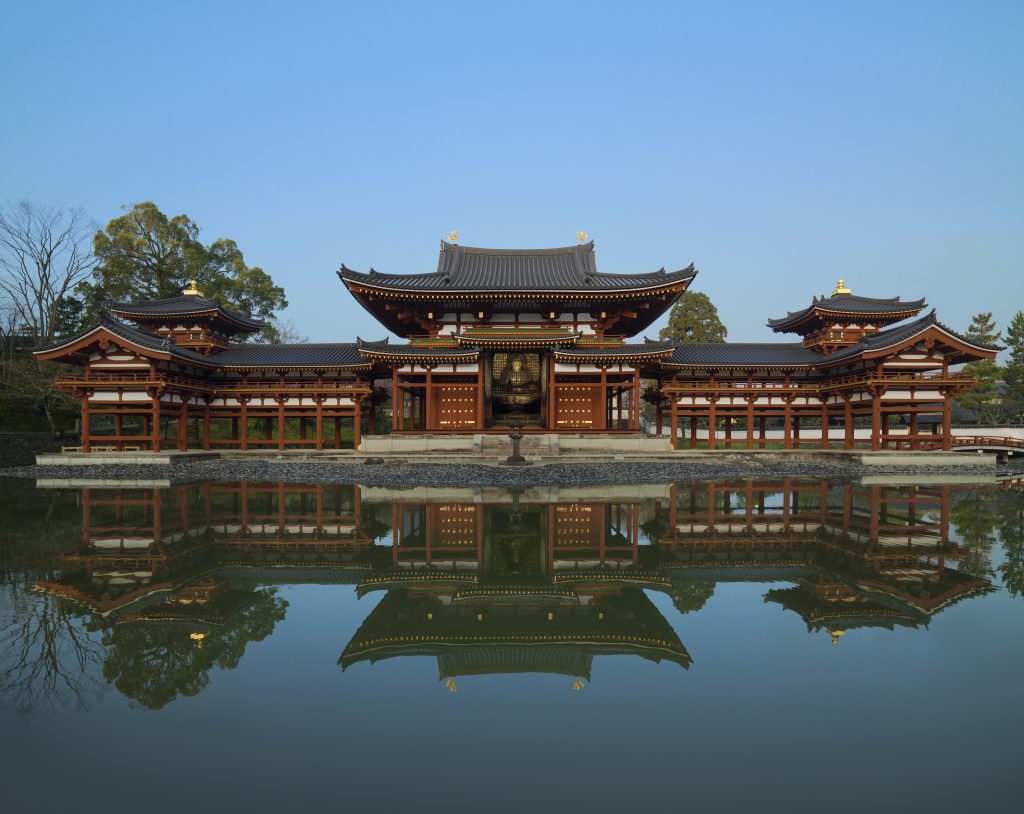 Byodo-in Temple
This UNESCO World Heritage site was originally built as a lavish villa for a powerful politician. It was his son that turned it into a temple and ordered the construction of the iconic Phoenix Hall - which graces the 10 yen coin today.
---
UJI CITY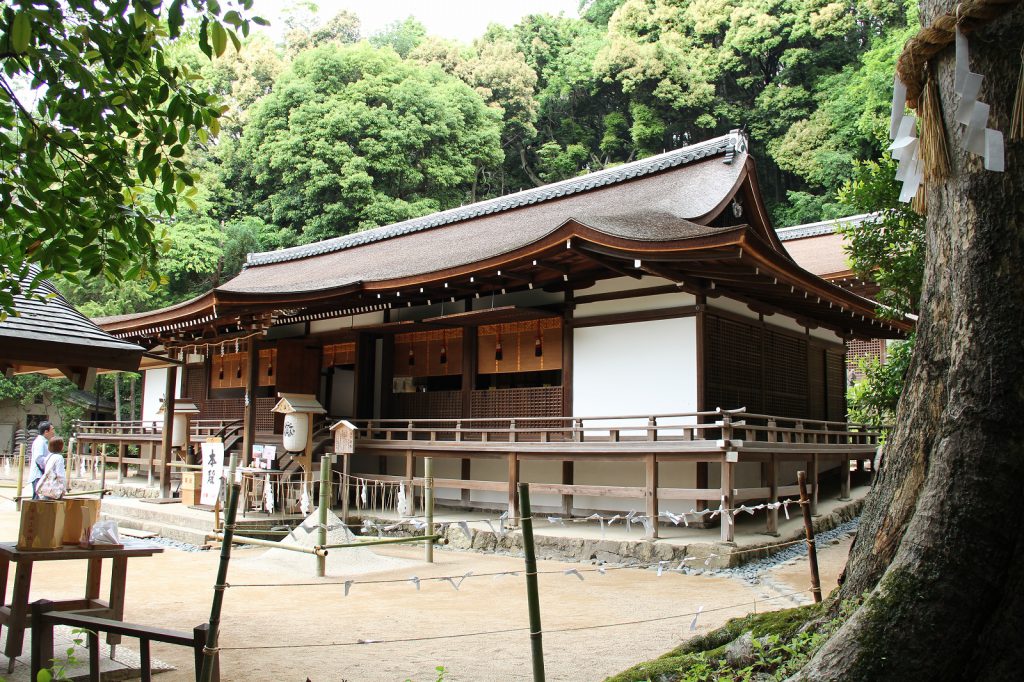 Ujigami Shrine
Built in 1060, the UNESCO World Heritage site of Ujigami Shrine is a stunningly understated wooden structure and the oldest standing Shinto shrine in Japan. Water drawn from its Kirihara Spring is used to brew tea to offer to the gods.
---
UJI CITY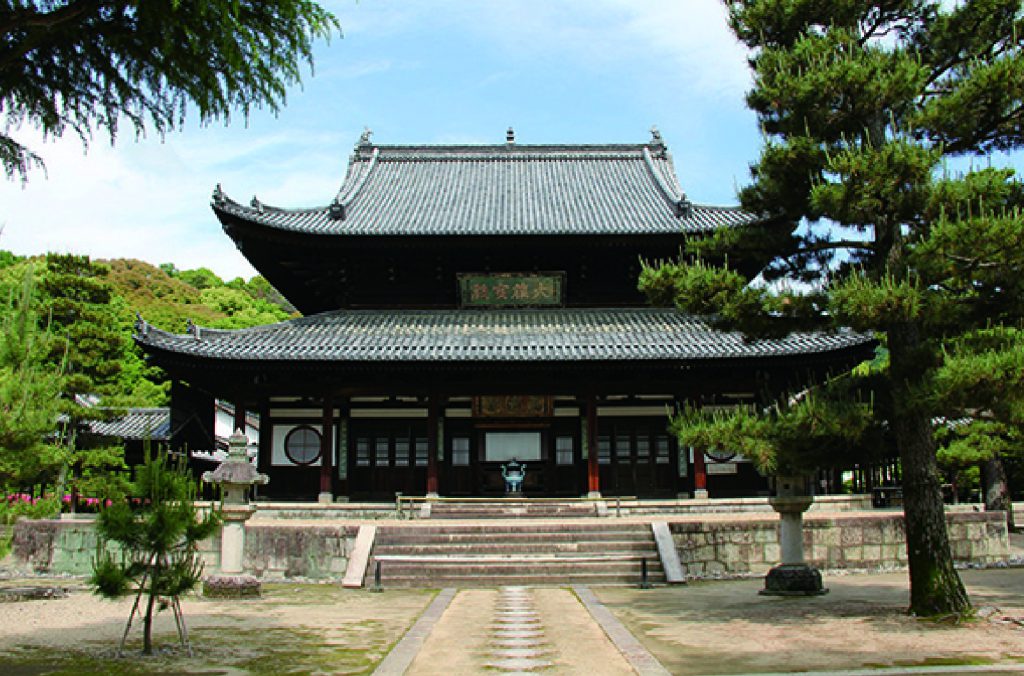 Mampuku-ji Temple
Founded in 1661 by Chinese zen master Yin-yuan, this ancient Buddhist temple features a distinctly Chinese style of architecture. Vegetarian Chinese fucha ryori meals can also be tasted at its on-site restaurant with reservation.
---
JOYO CITY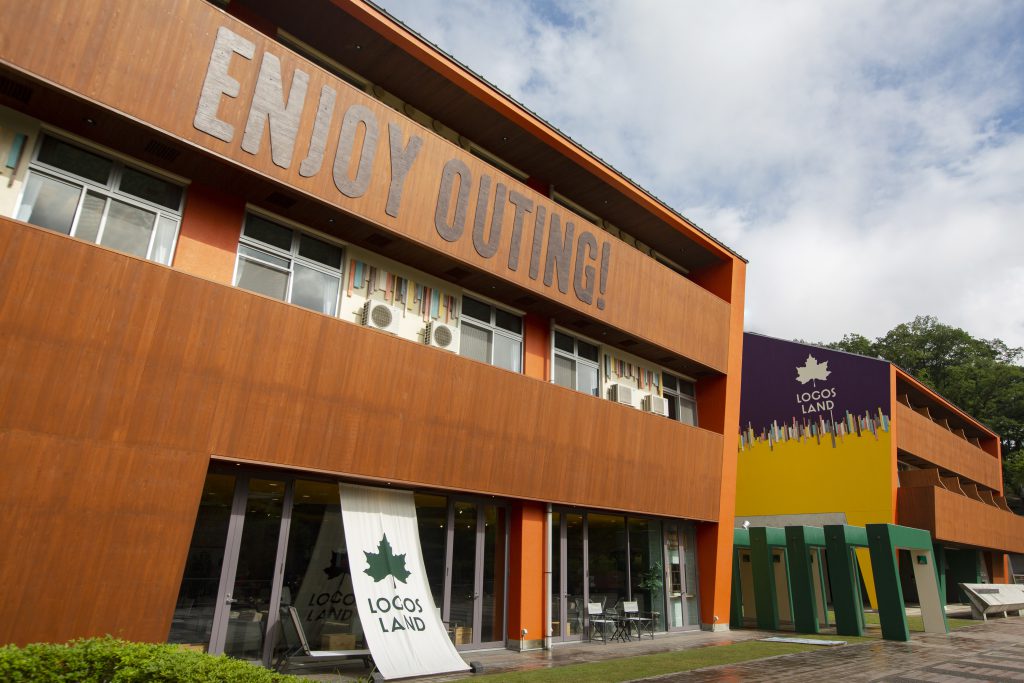 LOGOS LAND
An outdoor recreation theme park recently opened in an area of Joyoshi Sports Park, operated by outdoor lifestyle brand LOGOS. Enjoy glamping and BBQs, or stay in their unique indoor-tent-style accommodation.
---
JOYO CITY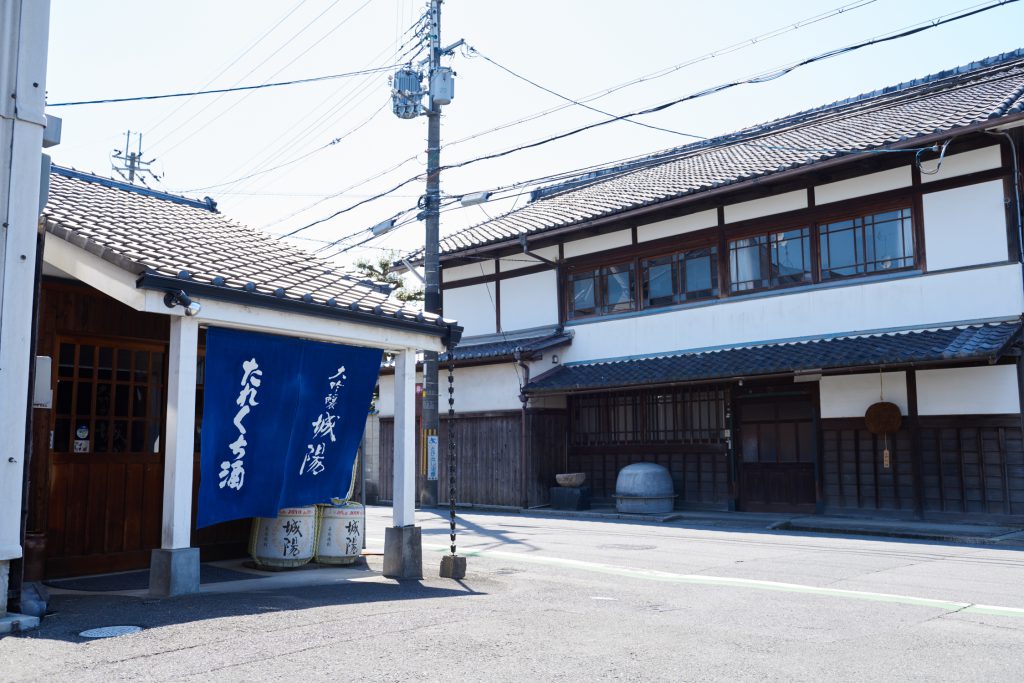 Joyo Shuzo
This small batch artisan sake brewer uses only the finest rice and water drawn from its own well to produce award-winning sake. Its deeply aromatic umeshu plum wine is also a local favorite.
---
JOYO CITY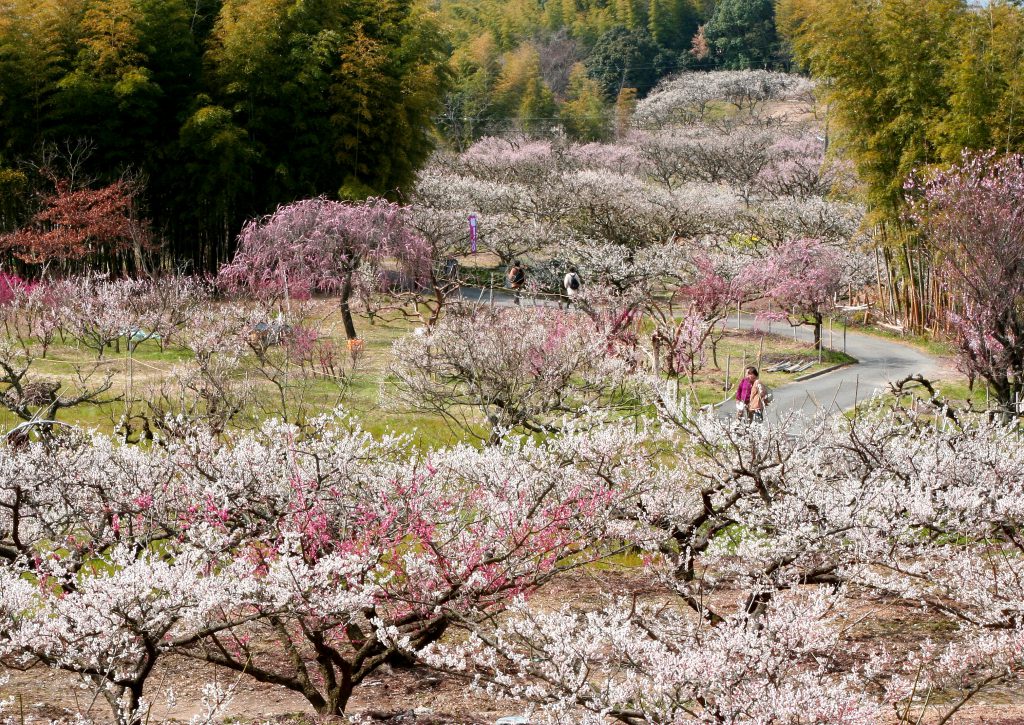 Aodani Plum Groves
The largest ume plum orchard in Kyoto covering a massive 20 hectares. During the
flowering season from late February to mid-March, the myriad hues of fragrant pink blossoms are enjoyed as part of the annual Joyo Plum Festival.

---
YAWATA CITY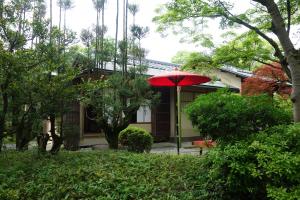 Shokado Garden and Art Museum
A Japanese garden that shares a deep affinity with the Buddhist priest Shokado Shojo. The charming landscaped surroundings offers seasonal views of plum blossoms, cherry blossoms, camellia, and maple leaves.
---
YAWATA CITY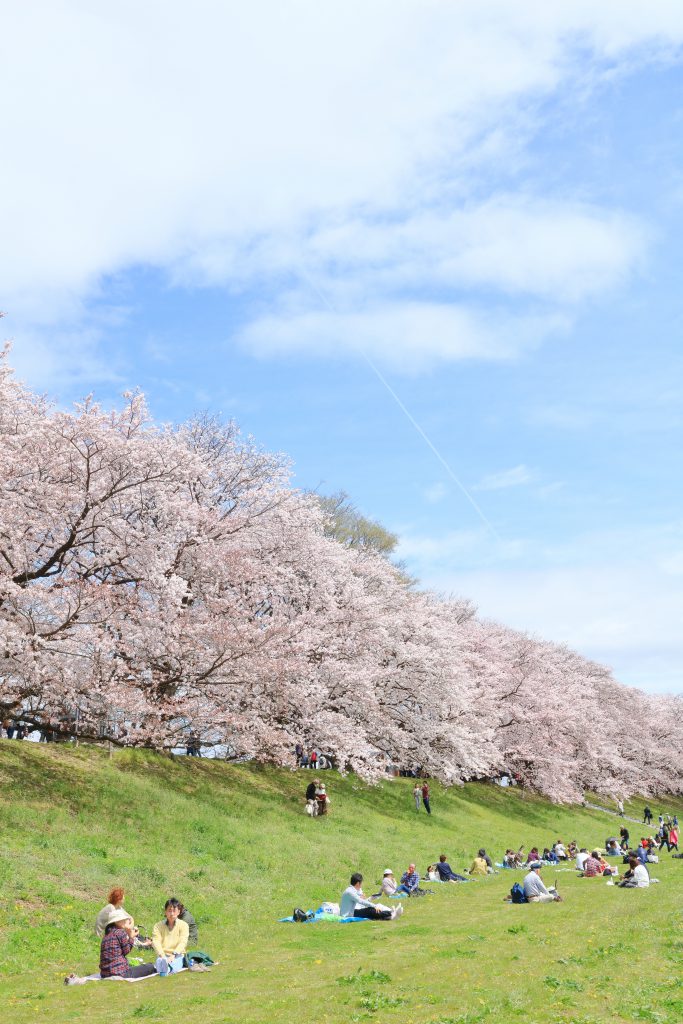 Sewaritei Yodogawa Riverside Park(Cherry Blossoms)
A 1.4km stretch of river bank at the confluence of the Ujigawa and Kizugawa rivers, planted with roughly 220 cherry trees, creates a beautiful tunnel of flowers in the spring and an ideal picnic spot.
---
YAWATA CITY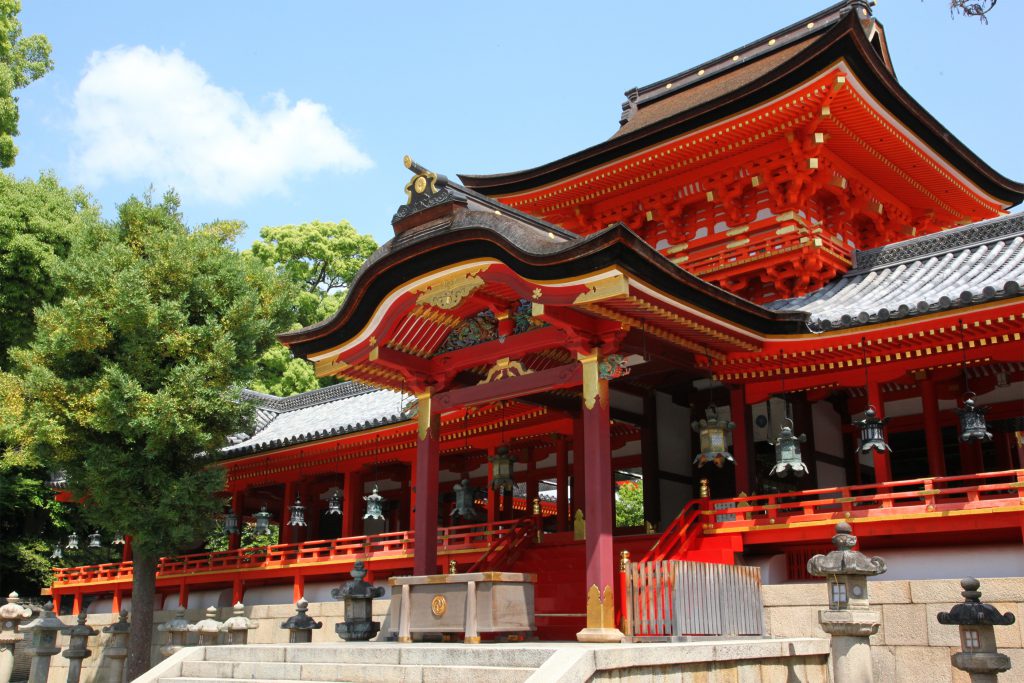 Iwashimizu Hachimangu Shrine
This important and opulently decorated shrine stands at the top of Mt.Otokoyama. Curiously, the bamboo harvested from the temple grounds was used as the filament in Thomas Edison's first electric light bulbs.
---
KYOTANABE CITY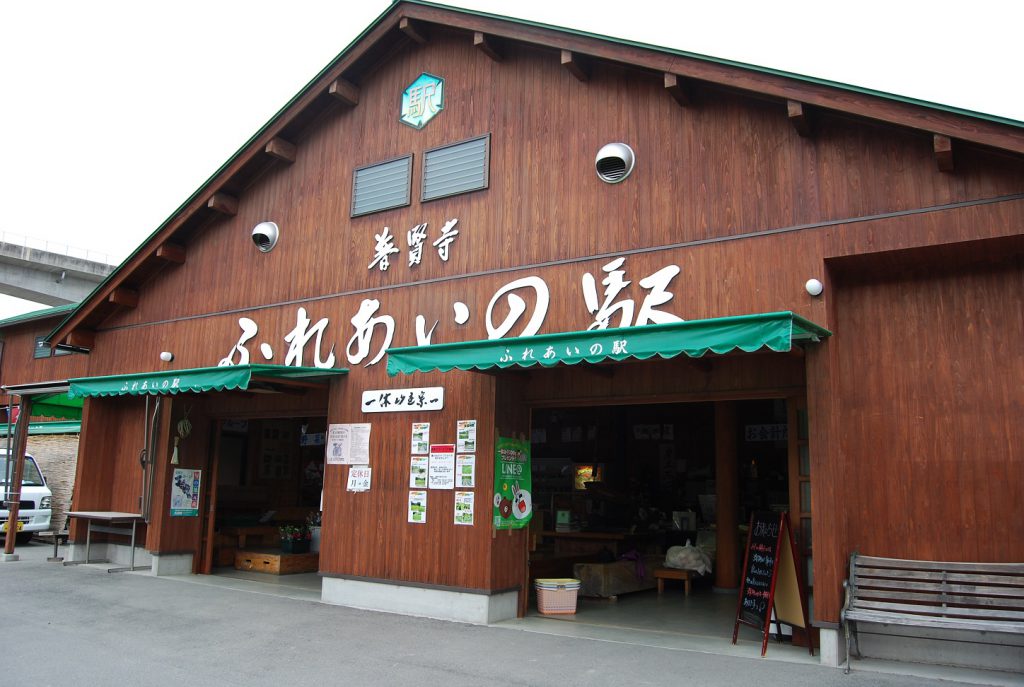 Fugen-ji Fureai no Eki
A local farmers market featuring fresh fruit and vegetables, cut flowers, green tea and other local items produced by some 100 local farmers and artisans.
---
KYOTANABE CITY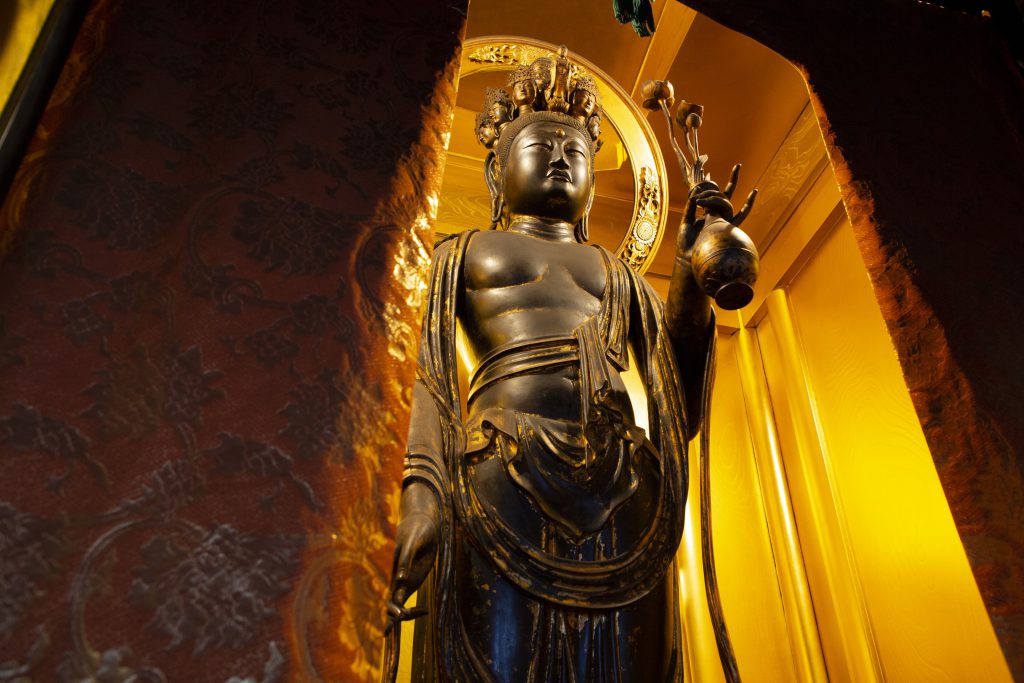 Omido Kannon-ji Temple
Serene wooden Buddhist temple built at the bequest of Emperor Shomu that enshrines a stand- ing statue of the Eleven-faced Kannon. Surrounded by nature, the temple is picture-postcard perfect during the spring cherry blossom and fall leaves seasons.
---
KYOTANABE CITY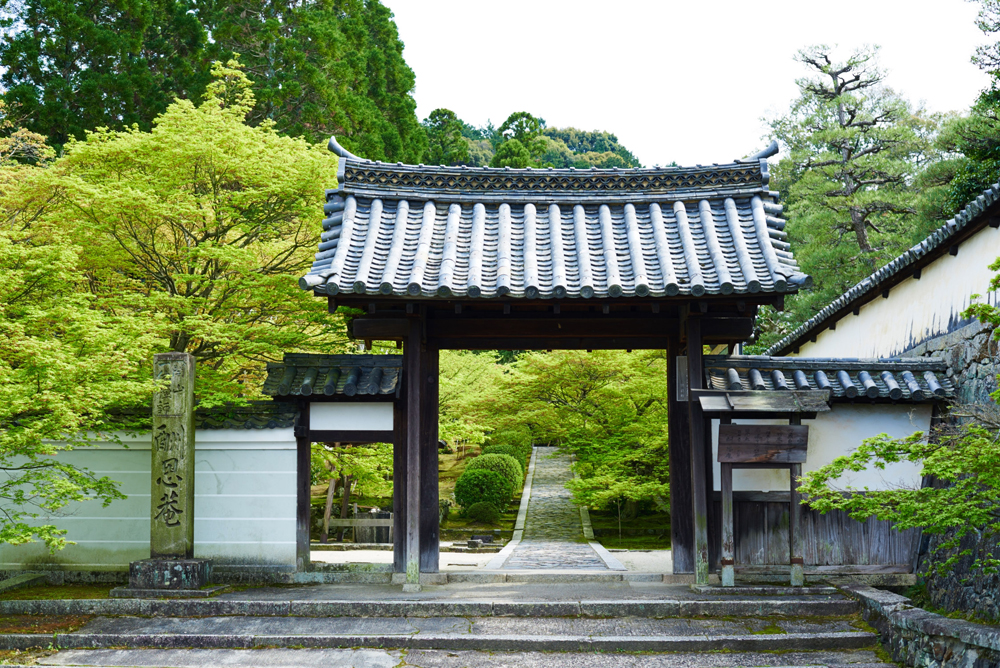 Shuon-an Ikkyu-ji Temple
The renowned Zen buddhist monk Ikkyu Sojun spent his last days in this historic wooden temple. Its peaceful zen gardens and temple grounds are a little remote, but well worth the visit.
---
KIZUGAWA CITY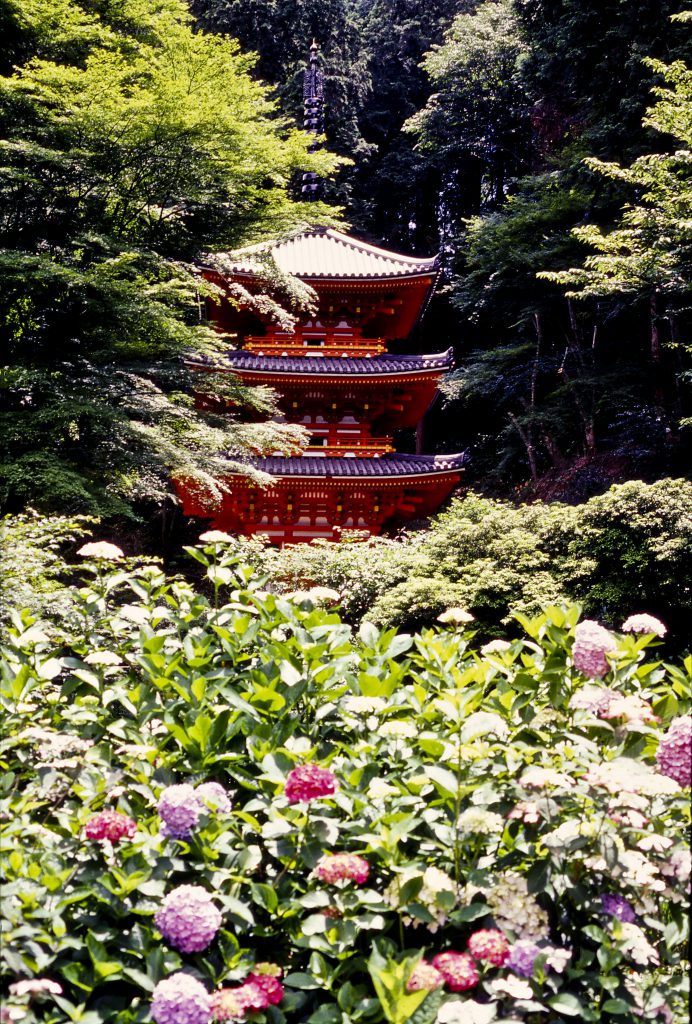 Gansen-ji Temple
The three-story pagoda at this ancient temple is surrounded by nature, creating year-round photo opportunities. Simply stunning in the autumn, but equally as beautiful in early summer when the hydrangeas are in bloom.
---
KIZUGAWA CITY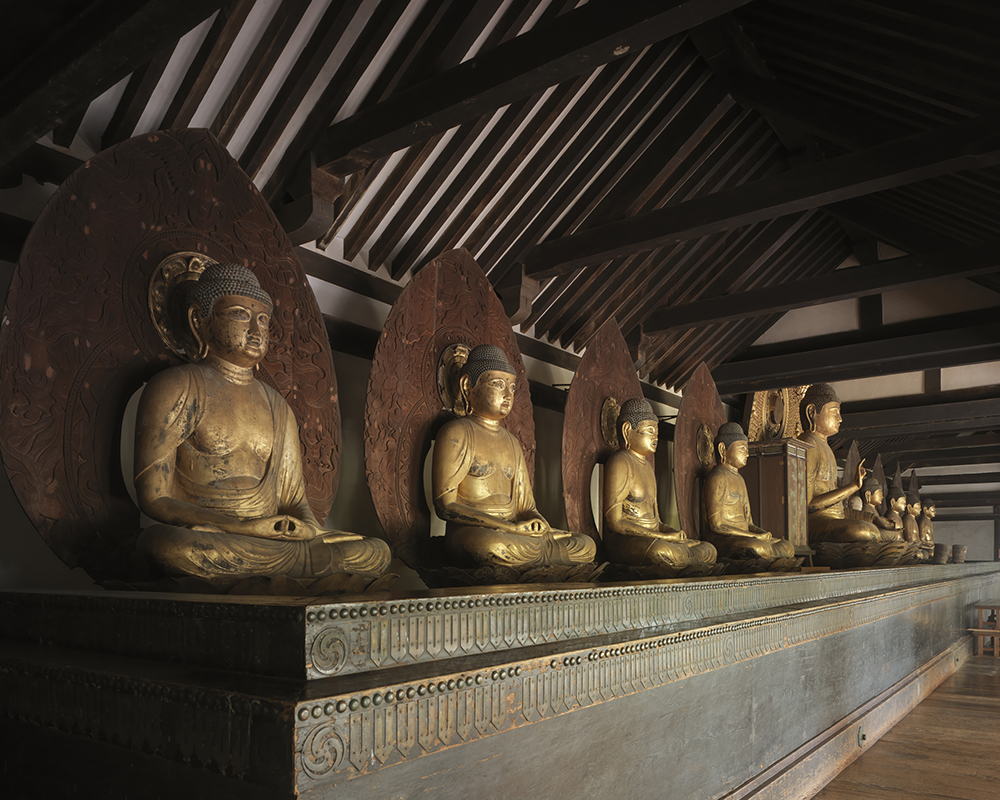 Joruri-ji Temple
This Heian-era Buddhist temple is constructed around a central pond and has the only existing Amida Hall, complete with nine statues of Amida representing the nine stages of nirvana.(Statues will go under restoration, 2 at one time until year 2022)
---
KIZUGAWA CITY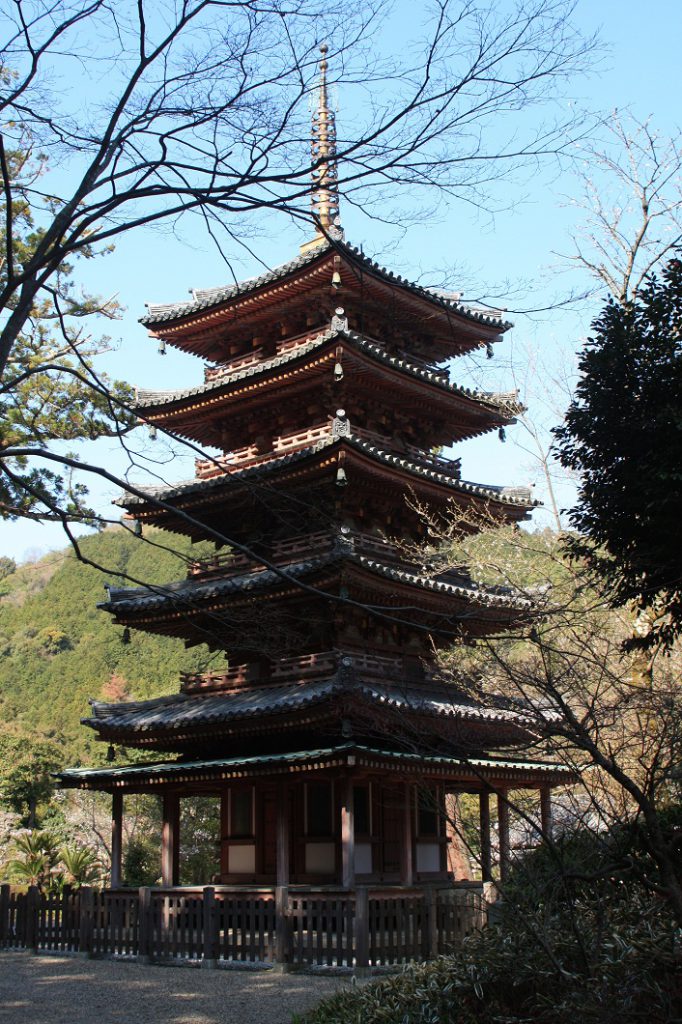 Kaijusen-ji Temple
This peaceful mountain temple affords beautiful views across the Kizugawa river valley and features a five-story wooden pagoda, designated as a National Treasure. Beautiful during the autumn leaves season.
---
KUMIYAMA TOWN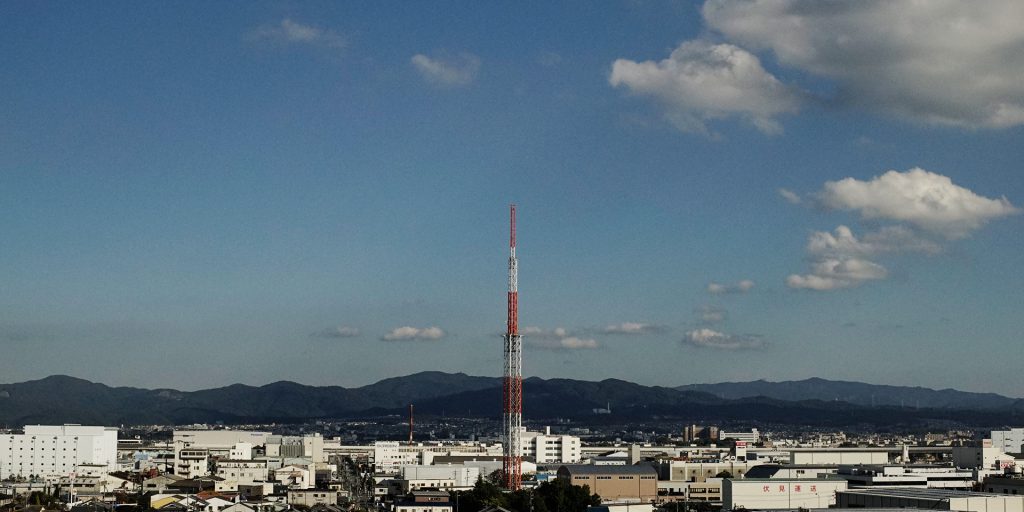 Kumiyama Yume Tower 137
Completed in November 2018 and standing at 137m tall, this KBS Kyoto radio tower is 6m taller than Kyoto Tower and now a local landmark named by popular public vote.
---
KUMIYAMA TOWN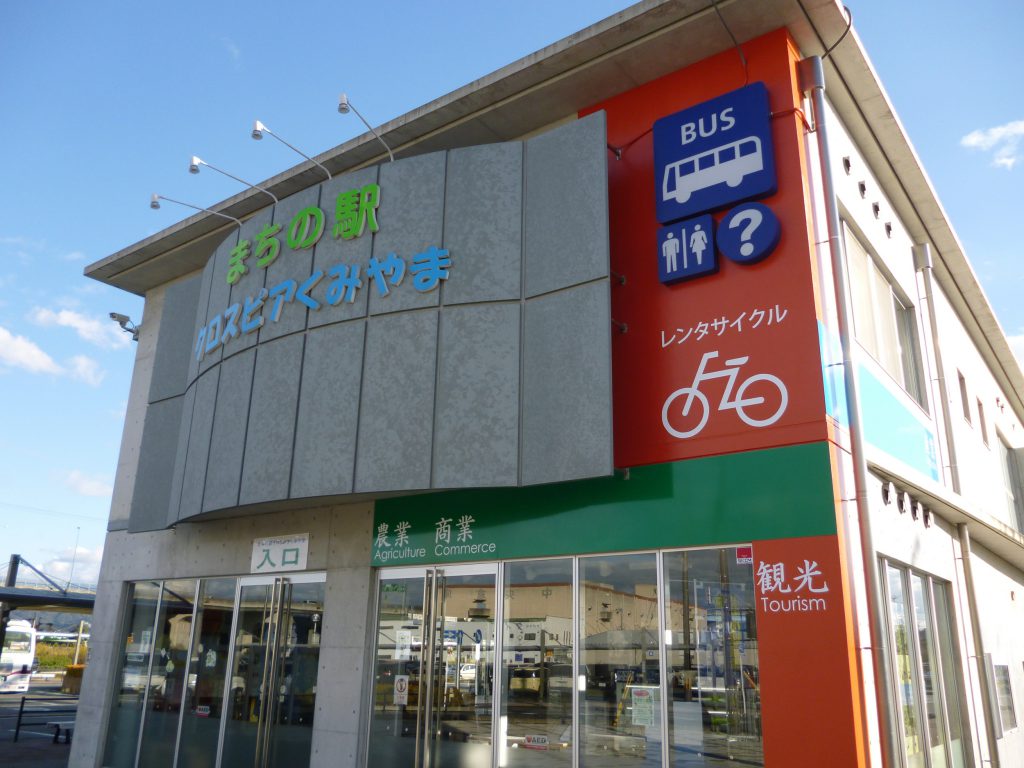 Machi no Eki Crosspeer Kumiyama
This building is the heart of Kumiyama Town. It celebrates the technology and fresh, local produce that define this 'Manufacturing Town.' They also offer rental bicycles to explore the area.
---
KUMIYAMA TOWN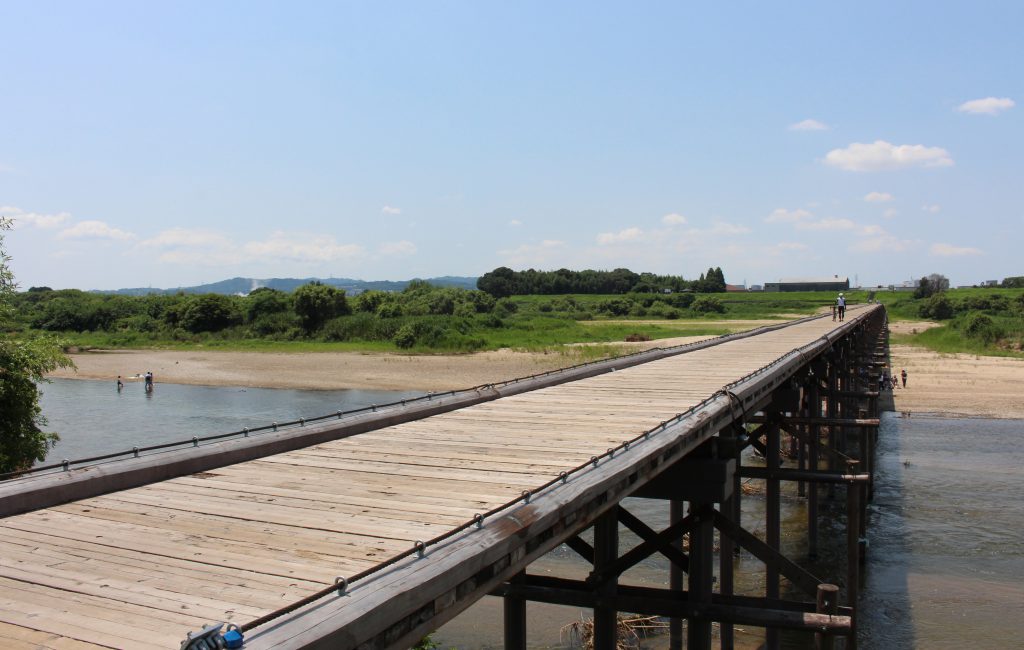 Nagare Bridge
This fascinating 356m wooden bridge spans the Kizugawa River and is engineered so that its deck boards can float away during flooding. The river's fertile sandy banks provide an optimal growing environment for tencha green tea.
---
IDE TOWN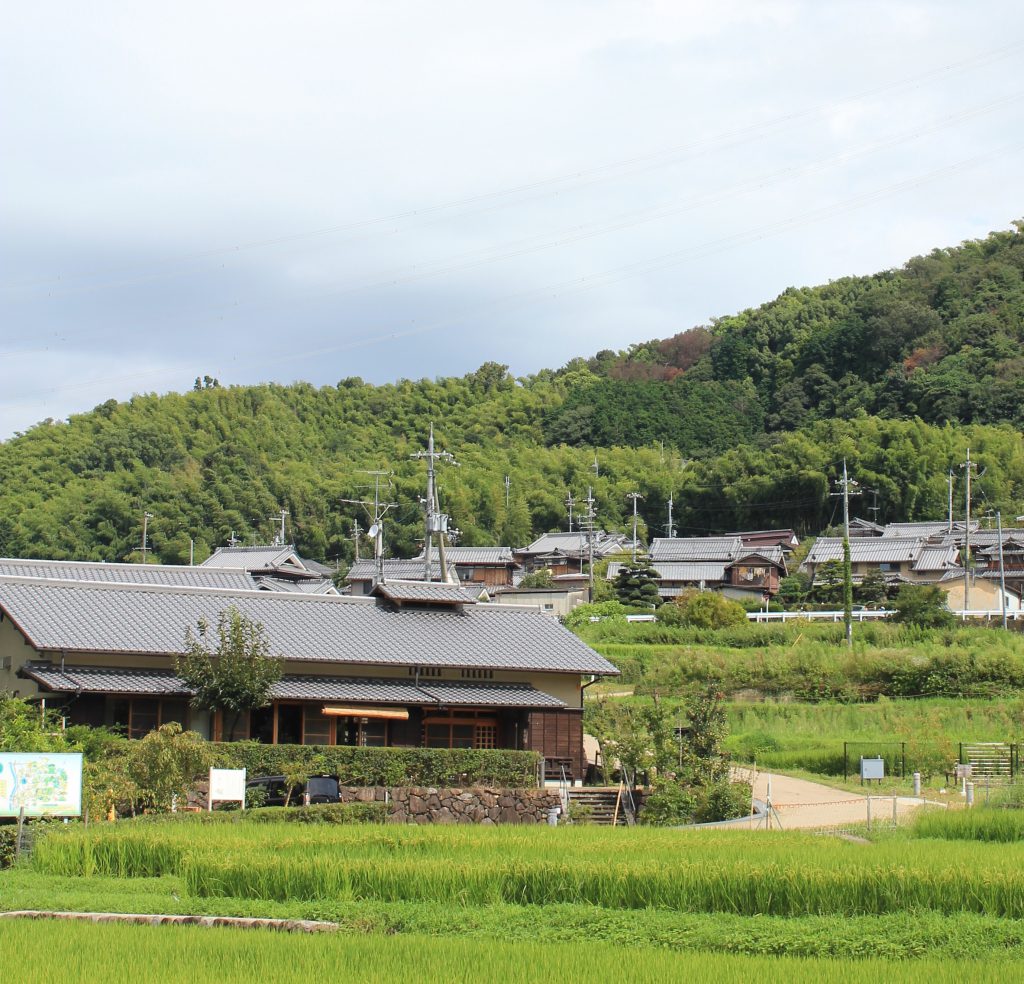 Machizukuri Center Tsubakizaka
A farmhouse-style community center set amongst the rice fields along the old Yamashiro Kodo trail. Chat with the locals over a free cup of locally grown hojicha tea and learn more about the area through workshops and events.
---
IDE TOWN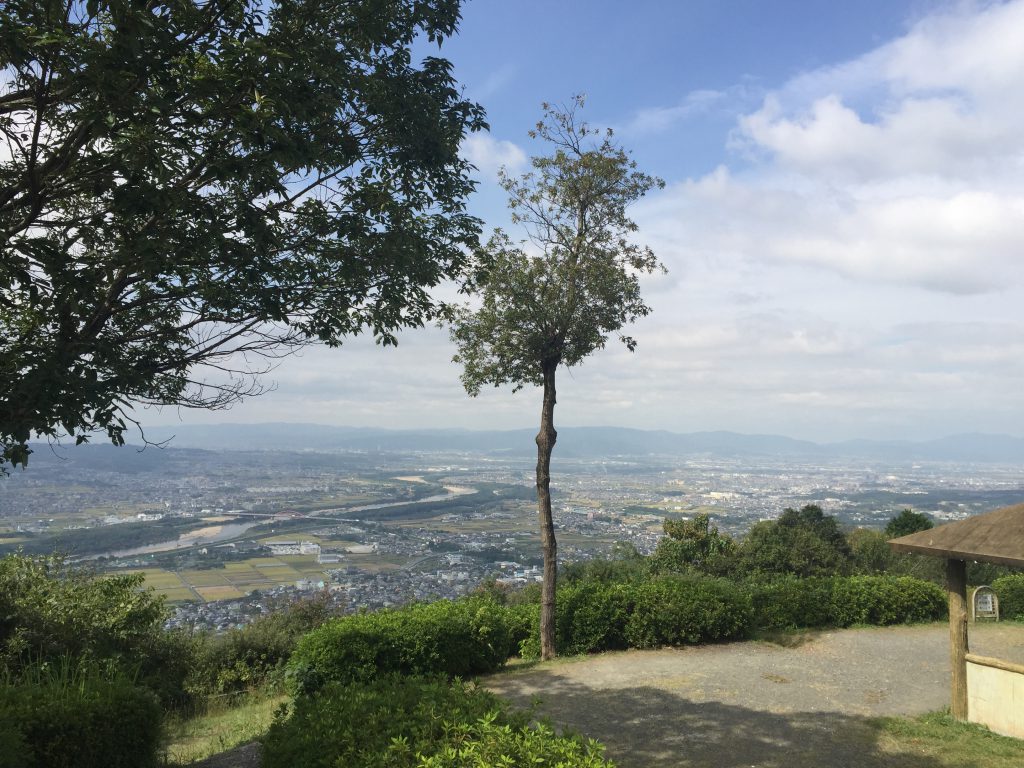 Mandoroyama Observation Deck
At 300m above sea level, this grassy spot affords spectacular views over the entire Yamashiro area, from Ide directly below, Kyoto city, and even Osaka. The deck is illuminated during mid-summer (Jul 21‒Aug 31) for romantic night views.
---
IDE TOWN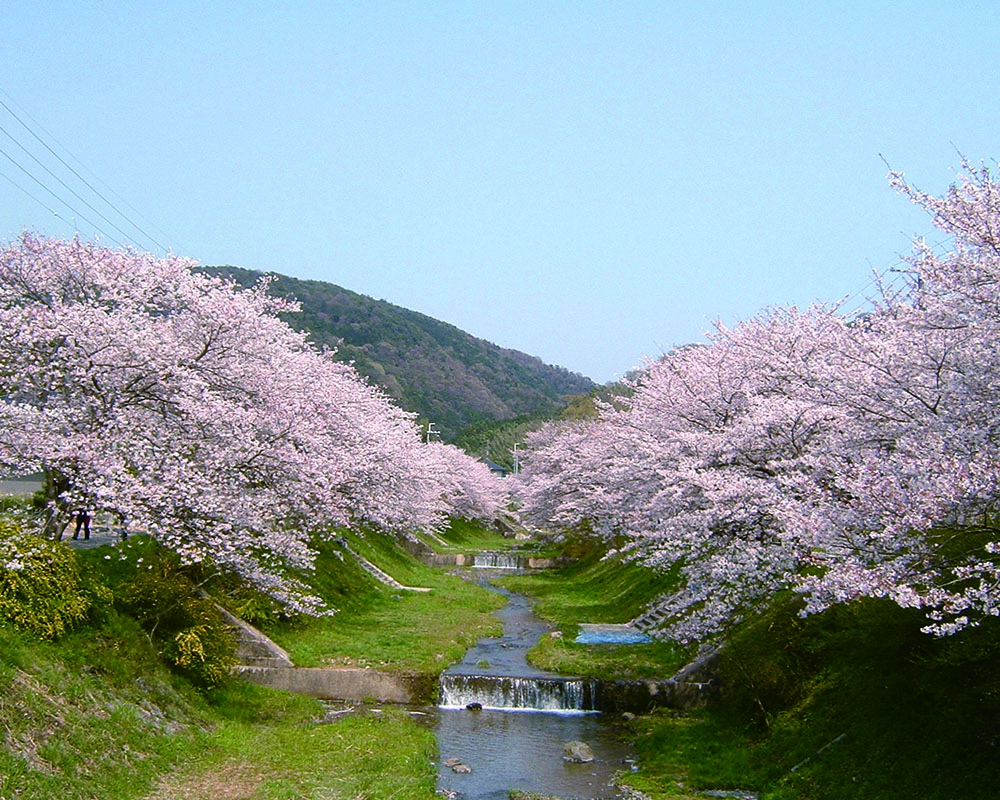 Tamagawa Cherry Blossoms
The attractive Tamagawa river is lined with 500 cherry trees and hundreds of bright yellow Japanese kerria plants, that blossom into life each spring attracting picnickers and photographers in their droves.
---
UJITAWARA TOWN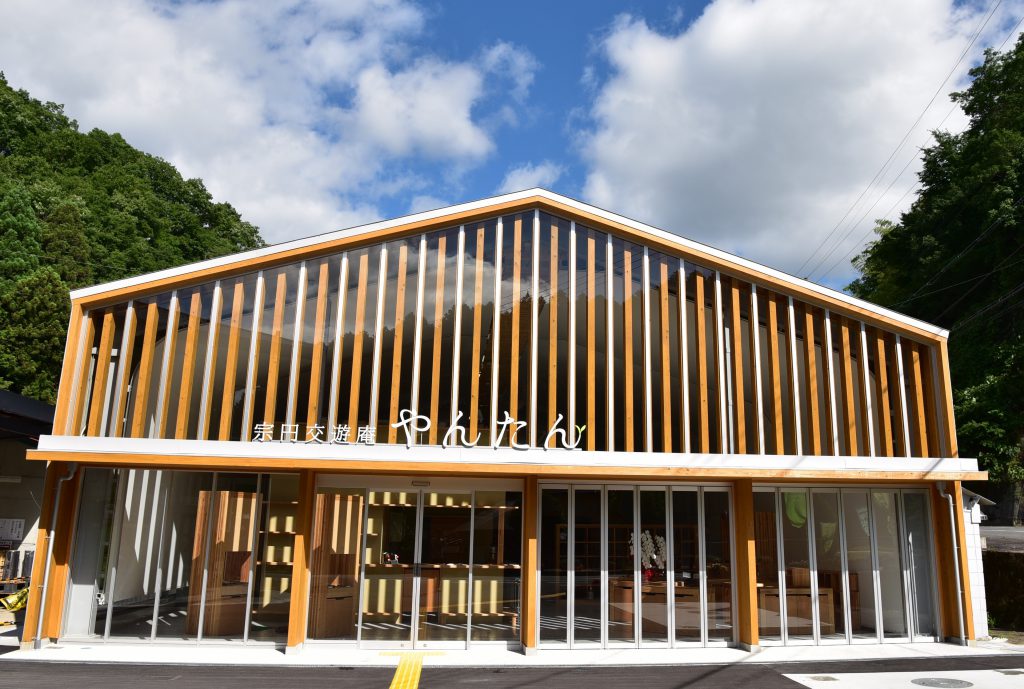 Soen Koyuan Yantan
This renovated tea factory is now a hub of all things green tea in the historical tea growing village of Yuyadani, holding workshops and selling local teas, sweets and other tea products.
---
UJITAWARA TOWN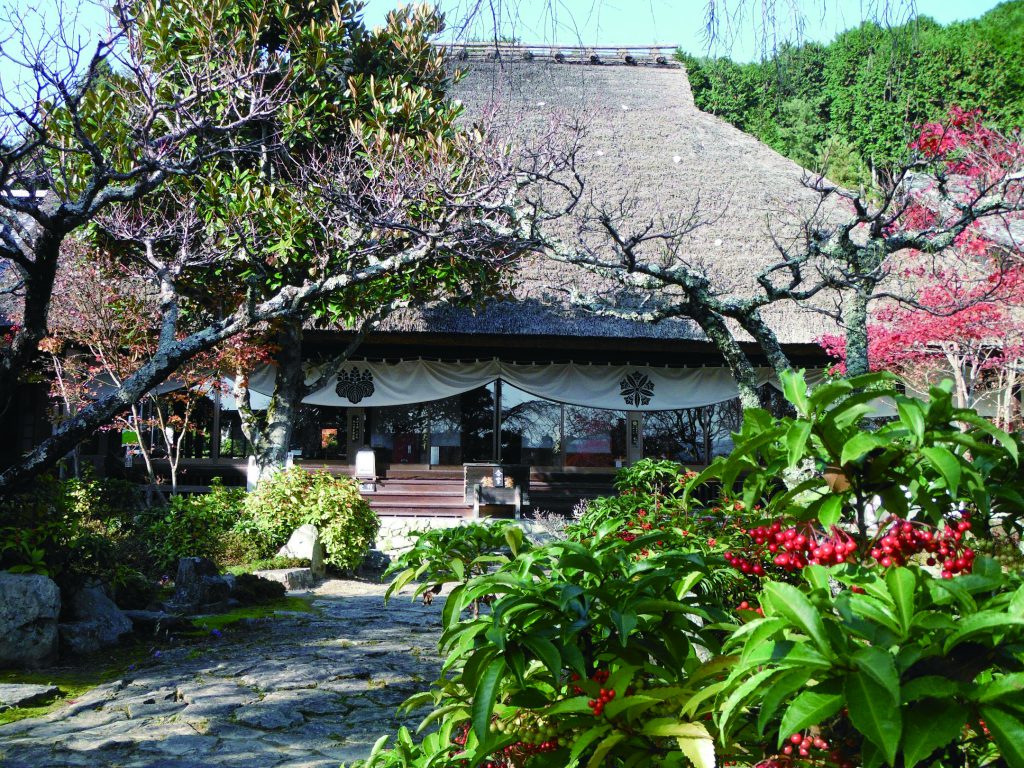 Zenjo-ji Temple
This 1000-year-old Zen Buddhist temple features a magnificent thatched-roofed main hall and houses many important cultural treasures including a wooden statue of the eleven-faced Kannon Bodhisattva.
---
UJITAWARA TOWN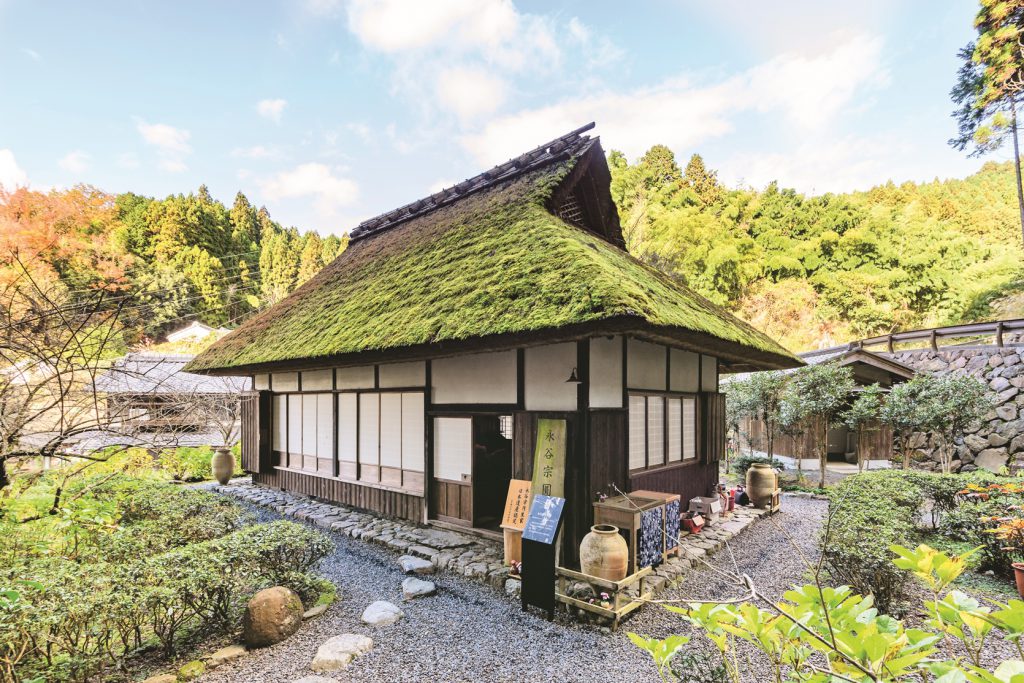 Nagatani Soen House
The pretty thatched-roofed birthplace of 18th Century tea master Nagatani Soen houses a tiny museum that explains how he revolutionized the production process of green tea with his method of steaming and rolling that has remained largely unchanged to this day. Advanced reservations required.
---
KASAGI TOWN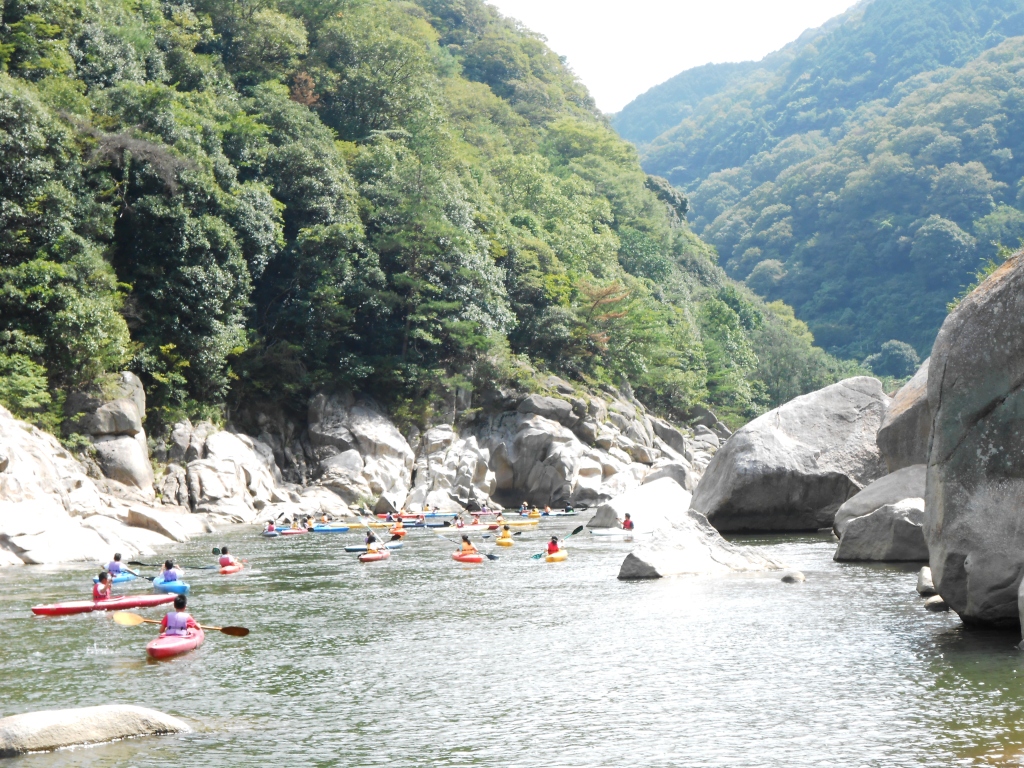 Canoeing
The summer months are perfect for trying out canoeing on the gentle current of the Kizugawa River. From late March to the end of November, Kasagi Canoeing School offers beginner courses to learn the basics and paddle downstream for 6km.
---
KASAGI TOWN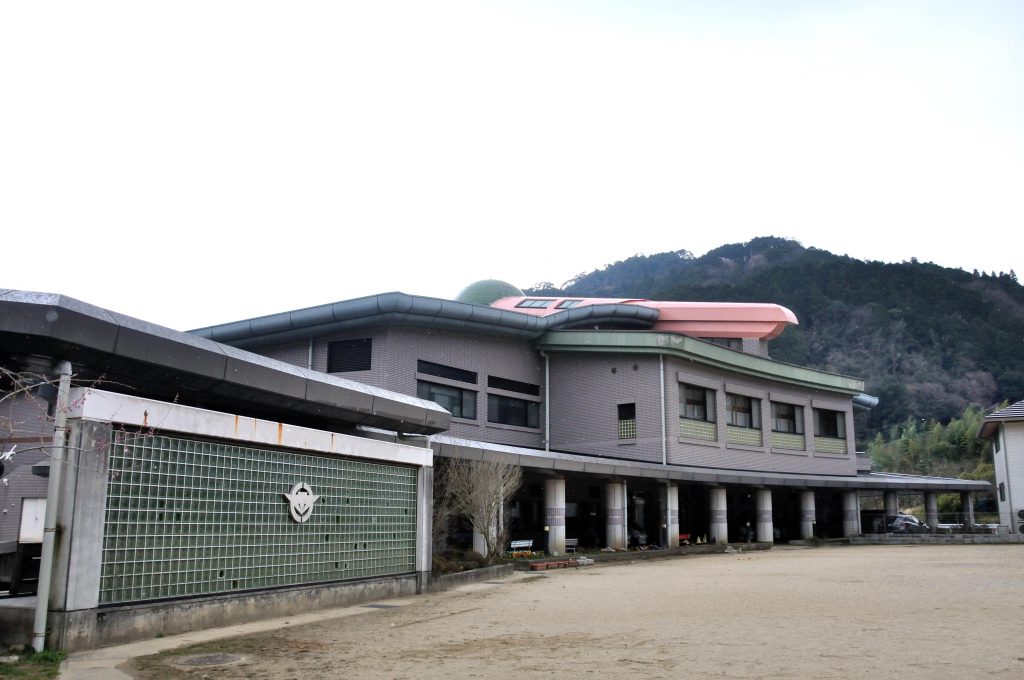 Wakasagi Hot Spring Kasagi Ikoi no Yakata
Relax after a day exploring the Kasagi area in the healing waters of these natural hot spring baths. There is also a restaurant on-site serving up local fare including curry and soba noodles.

* Now a hot spring and a restaurant will be closed due to renovation. We apologize for the inconvenience.
---
KASAGI TOWN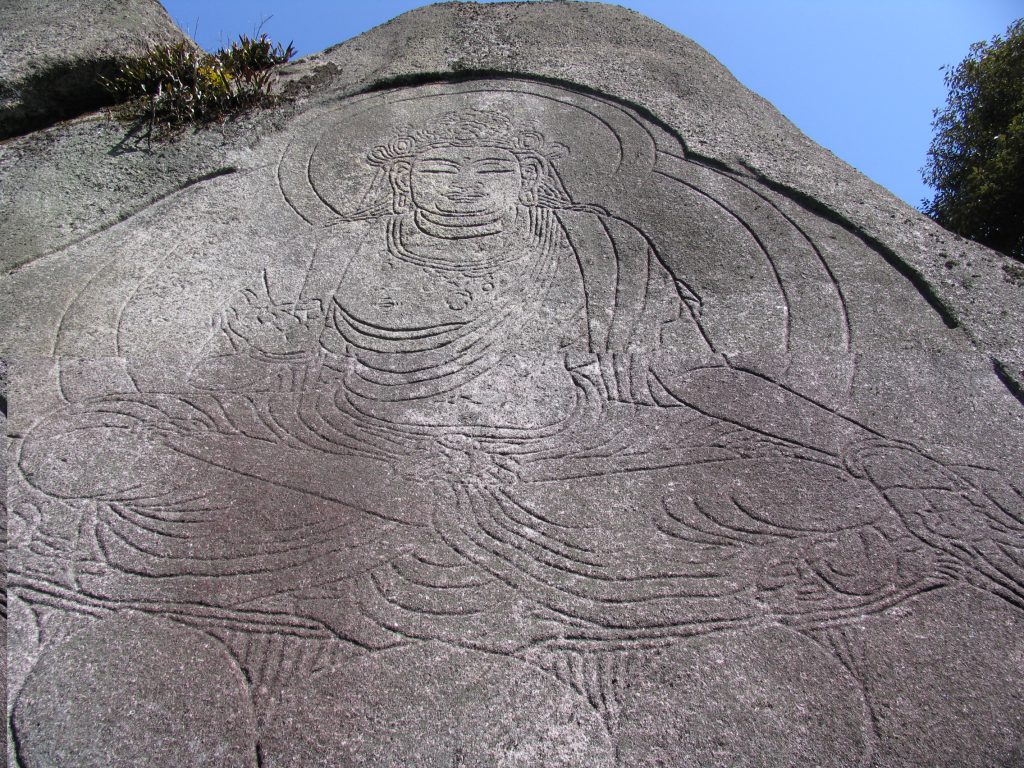 Kasagi-dera Temple
Situated at the top of Mt. Kasagi, this ancient Buddhist temple is famous for its buddha effergies carved onto the surface of huge 12m high rocks. A popular spot during the autumn leaves season.
---
WAZUKA TOWN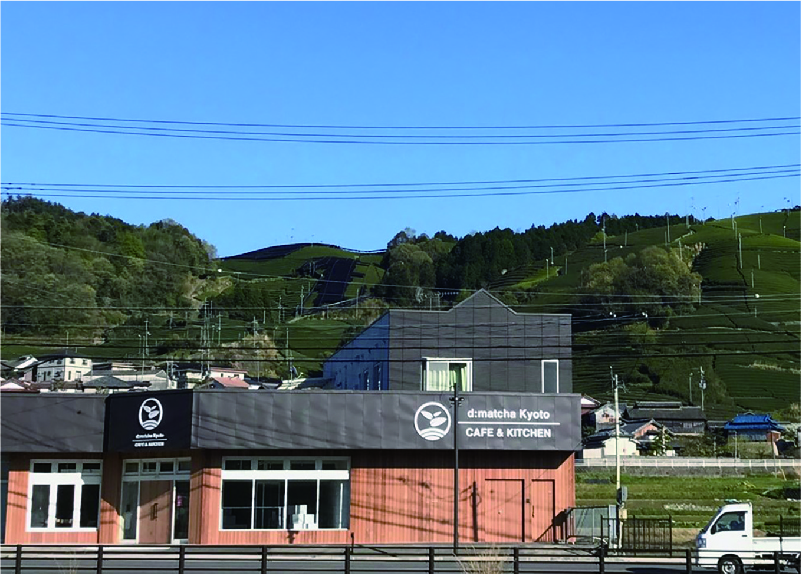 d:matcha Kyoto
A cafe and gift shop run by tea farmers located in the heart of Wazuka, that also offers a wide range of tours and experiences including green tea picking, original sencha blending, and matcha grinding workshops.
---
WAZUKA TOWN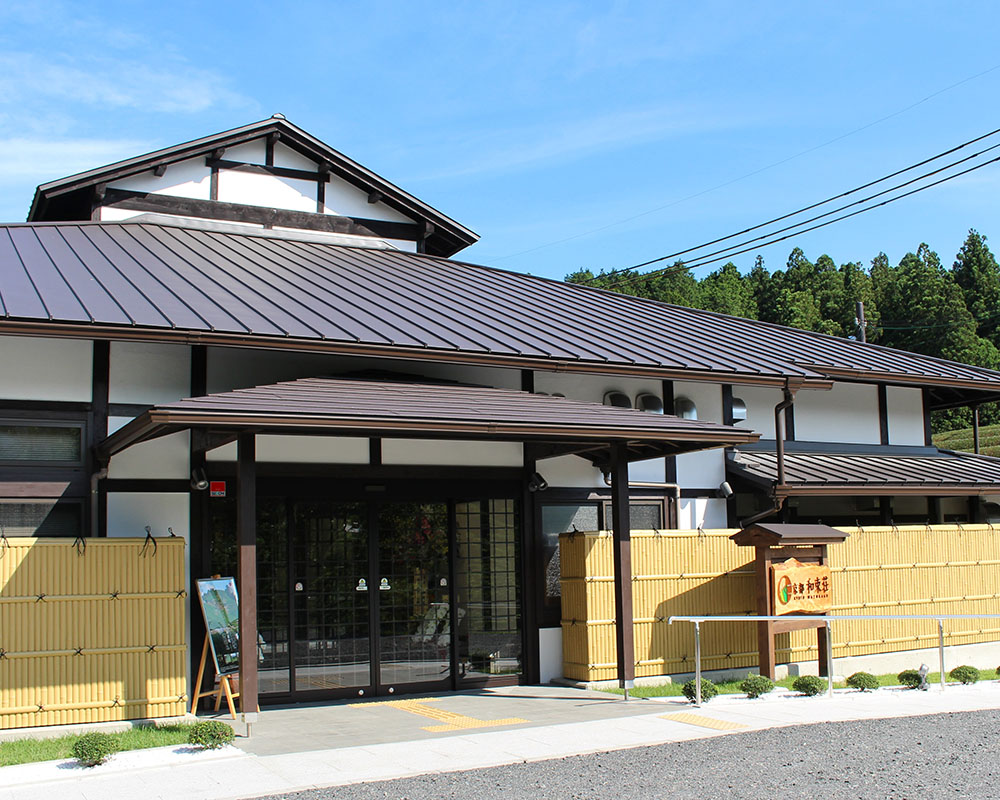 Kyoto Wazukaso
Completing extensive renovation in 2016, this modern-Japanese guest house is surrounded by tranquil tea
fields and offers comfortable lodgings with breakfast and dinner. Meals are prepared in a Japanese kaiseki style, featuring dishes infused with Wazuka tea and other seasonal ingredients.

---
WAZUKA TOWN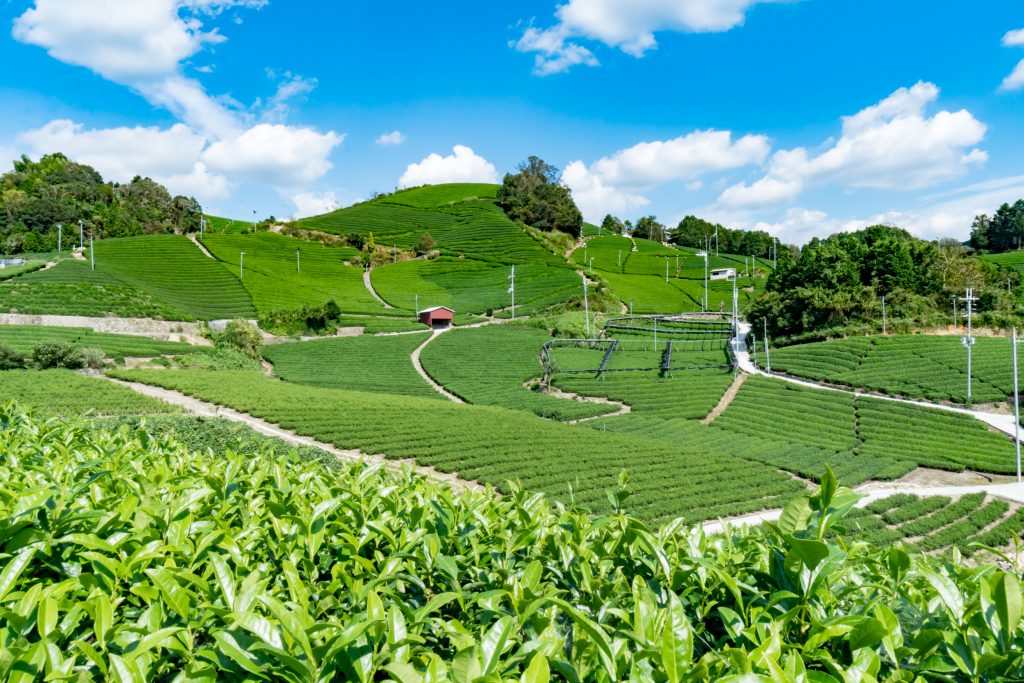 Ishitera Tea Fields
The hills around Wazuka are covered in row upon row of perfectly manicured tea fields, creating a stunning photogenic landscape that produces Wazuka's famous brand of rich green tea.
---
SEIKA TOWN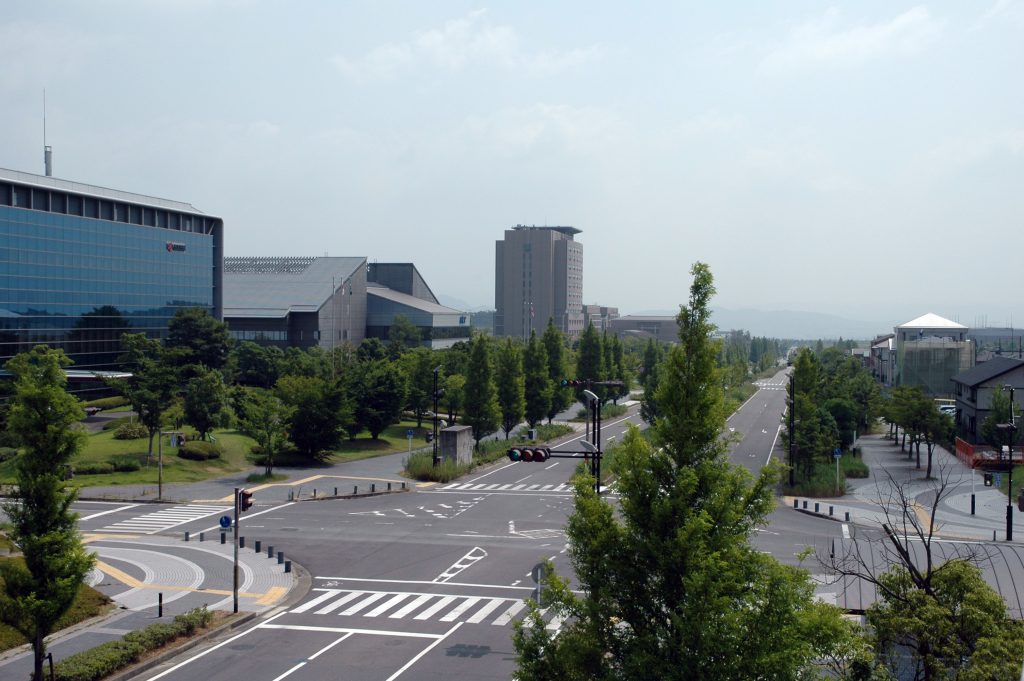 Keihanna Science City
A massive research hub, featuring twelve cultural and scientific research districts across the wider Seika area where Kyoto, Osaka, and Nara prefectures converge. More than 140 research facilities reside in this national project at the forefront of scientific research.
---
SEIKA TOWN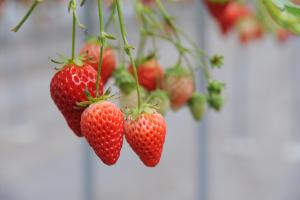 Strawberry Picking
Apart from green tea, Seika is also well known for its strawberries. From Winter to Spring, several farms open to the public including Hanayagi Farm and Hirobiro Strawberry Farm for all-you-can-eat strawberry picking fun.
---
SEIKA TOWN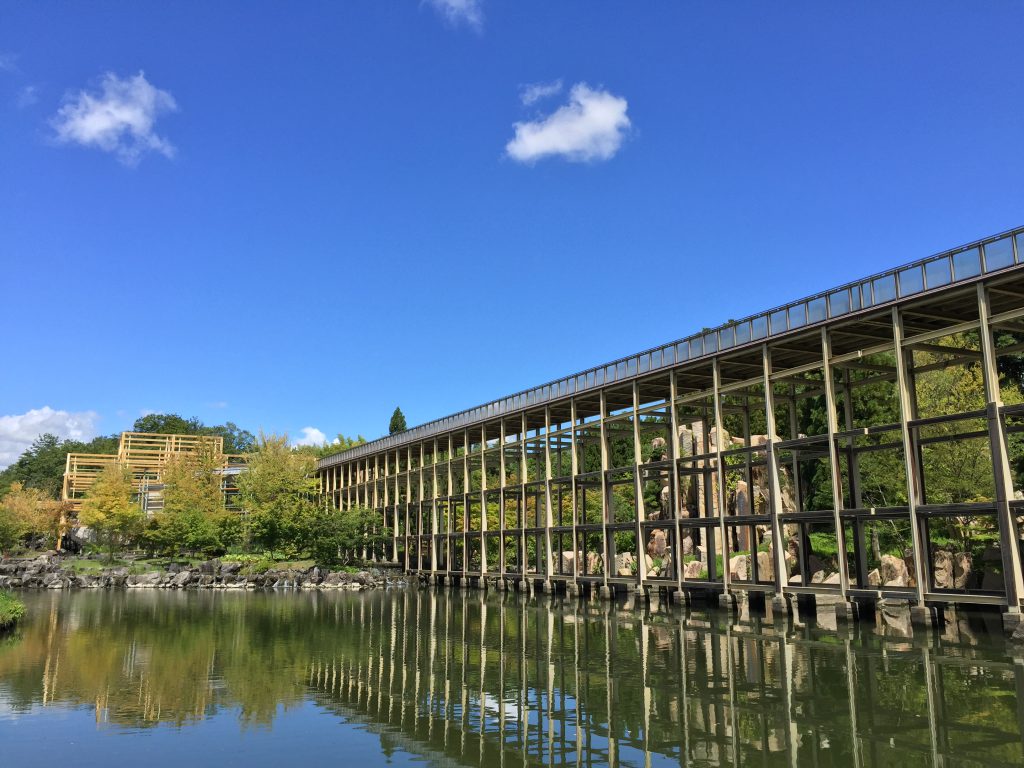 Keihanna Commemorative Park
Set in a huge area of natural woodland, this large public park includes a traditional Japanese water garden and is cleverly landscaped to replicate traditional Japanese countryside settings including rice-paddies and mountain forests.
---
MINAMI YAMASHIRO VILLAGE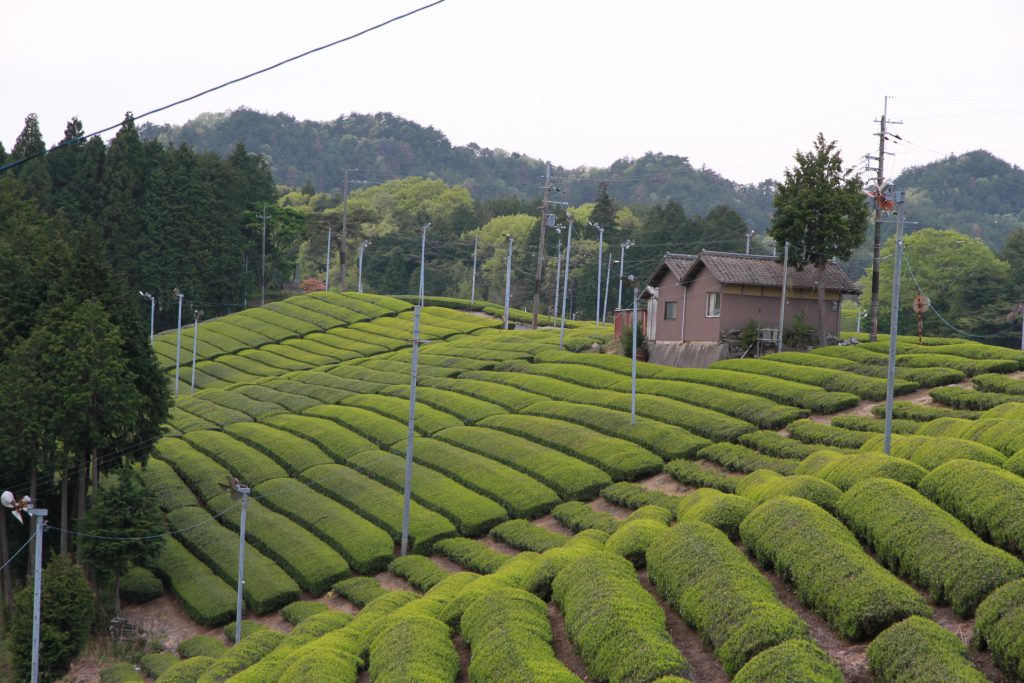 Dosenbo Tea Fields
Set on a plain some 500m up the hillside in Minamiyamashiro is the community of Dosenbo, part of a region of sencha tea production that has thrived since the Meiji-era. Its distinctive vertically ridged tea fields form a stunning landscape.
---
MINAMI YAMASHIRO VILLAGE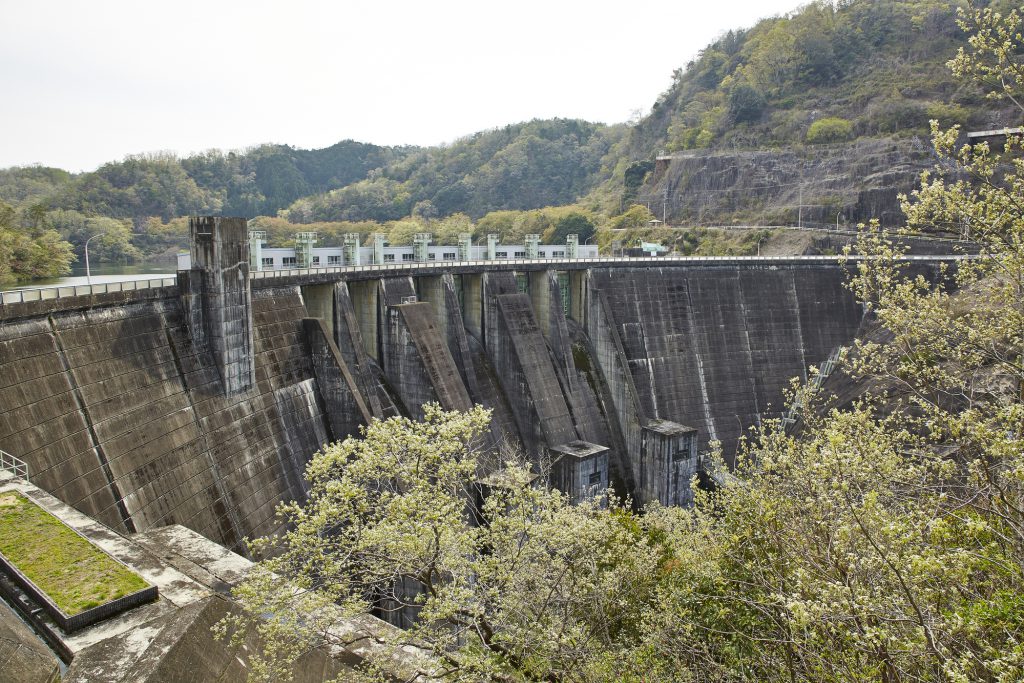 Takayama Dam
The arch-gravity design of this dam constructed in the late 60s is unusual in Japan. The observation deck offers picturesque views across Minamiya- mashiro and is popular during the spring cherry blossom season.
---
MINAMI YAMASHIRO VILLAGE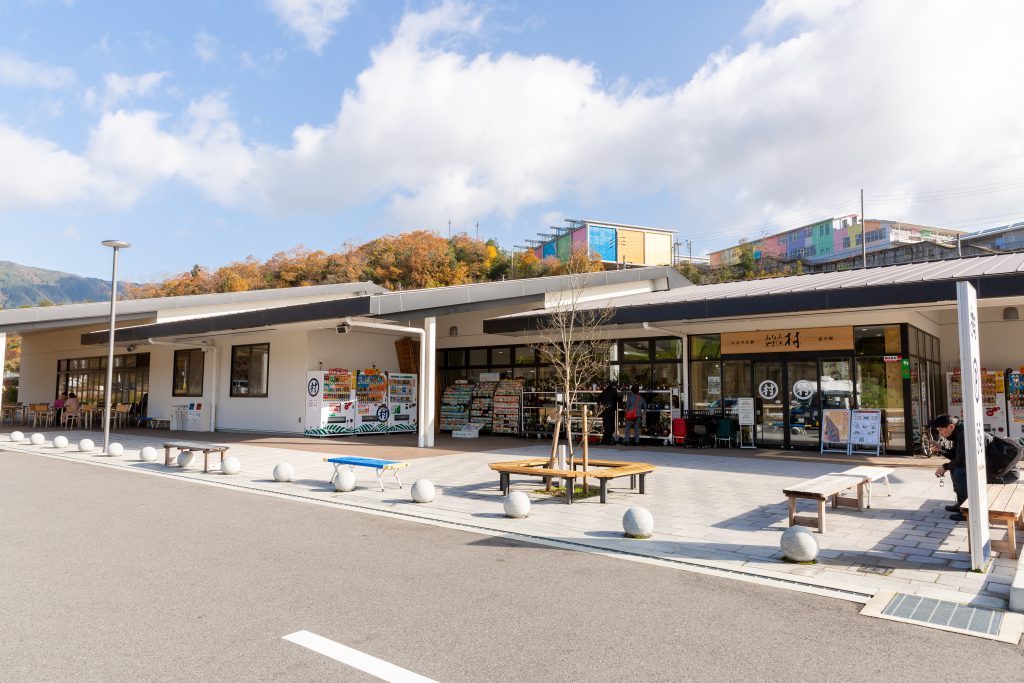 Michi no Eki Ocha no Kyoto Minamiyamashiro Village
A modern roadside facility in the heart of green tea country offering Yamashiro green tea, locally grown vegetables, souvenirs, and light meals. Green tea ice-cream and their unique specialty Yamashiro black tea are particularly popular.
---