Sumiyama Pottery village
Written by National Government Licensed Guide Interpreter Michie Omoto
Only a 15 minutes' drive from Uji station brings you to here to find, for your surprise a serene and quiet pottery village in the mountains.
Kato-san and Imahasi-san show me around Sumiyama, where cats also welcome you. Here you can observe the production process of Kyo-yaki ware right before your eyes. How about you try the experience of clay kneading.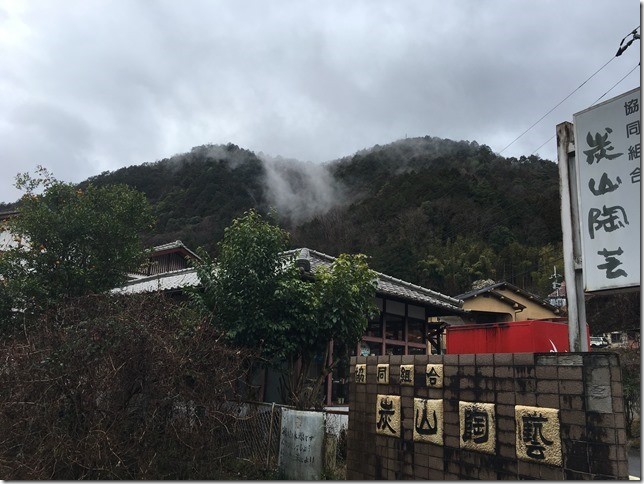 For hundreds of years, Kyo-yaki potters have been working to meet the demands of the nobility and tea devotees. Naturally pursuing refined pottery was their top priority.
Many different techniques are used in creating Kyo-yaki ware. Itchin or slip trailing is one such technique. Kato-san demonstrated his skills in this field and you too have the chance to give it a try.
Be cautious! You might forget your breath during this experience. It's worth giving it a try!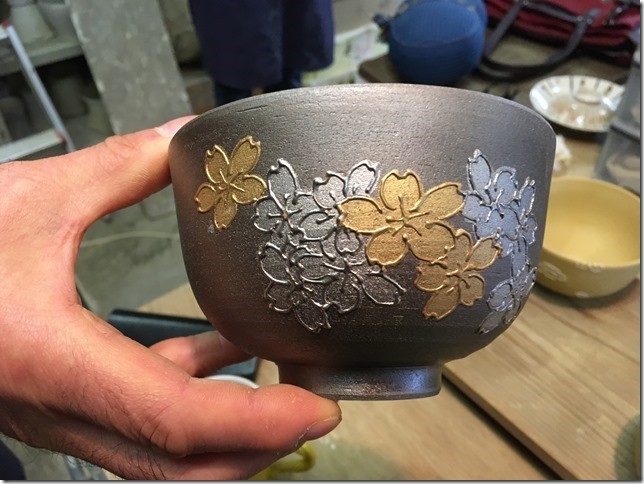 Dipping is one of the glazing techniques. Baking the glazed potteries can make the earthenware durable and waterproof.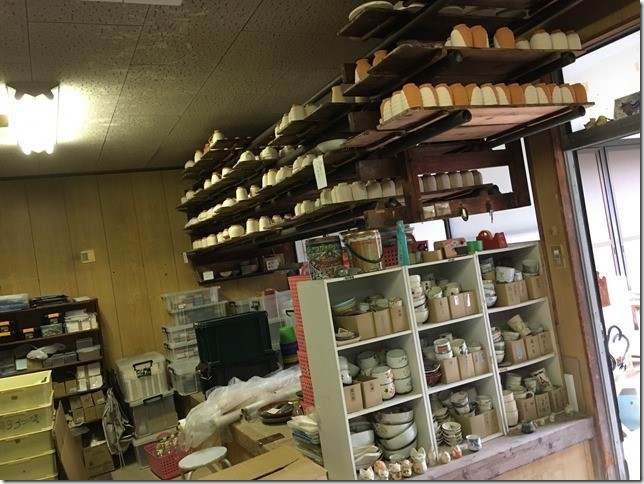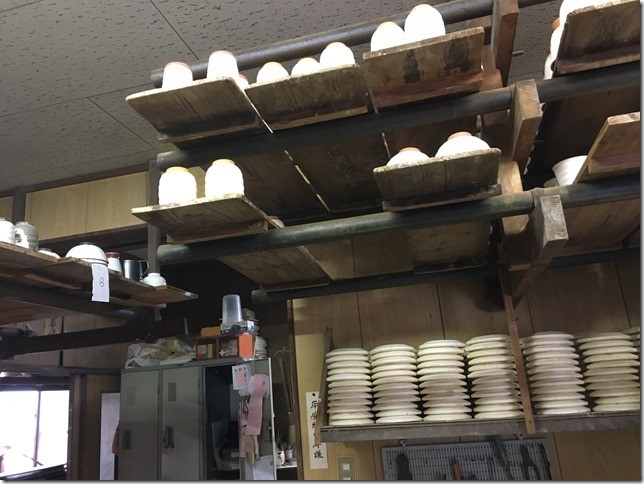 Noborigama or the climbing kiln at Sumiyama has a shape unique to Kyoto and compared to others, it seems more efficient. It requires about 15 hours for preheating. To complete the baking process it needs only one day.
Noborigama has several chambers and each potter is able to use them. This makes potteries collaborate with each other in firing the kiln.
At each chamber, pottery is placed inside "Saya", a thick earthenware covering that protect the elaborately designed Kyo-yaki from ash.
Hayashi-san told me Akamatsu (Japanese umbrella pine) is the best wood for firing the kiln as it contains much oil that makes strong flames.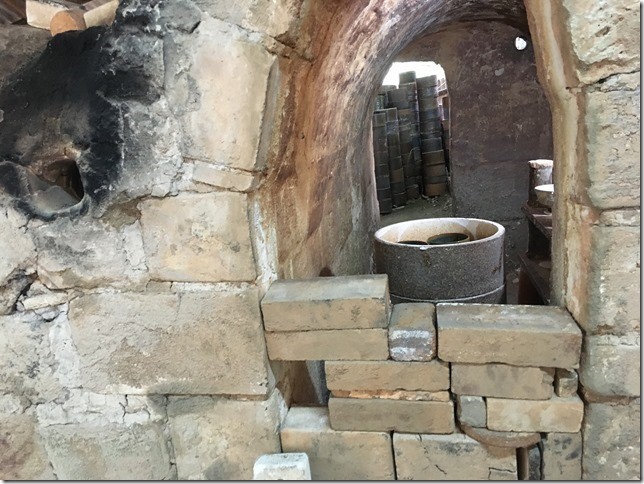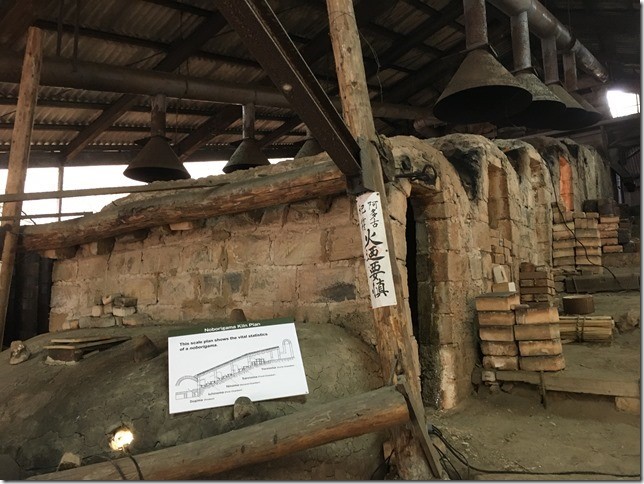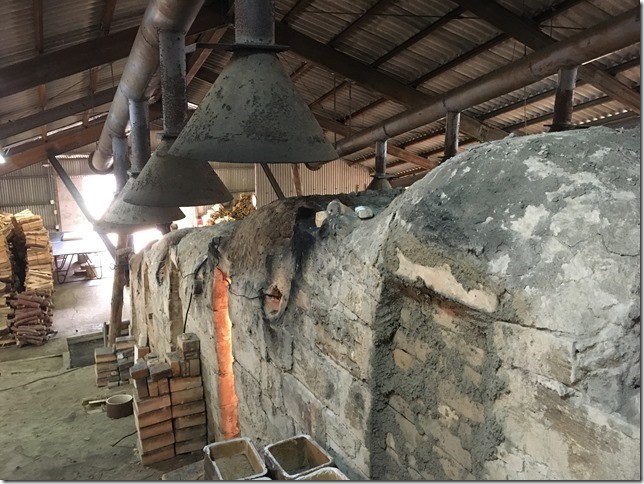 There are so many tools in a pottery studio. Amazingly almost all these tools are self-made by the craftsmen themselves. Bamboo knives, bamboo measures made according to the creation size, decorating tools lie everywhere around the workshop. This stamp is one such item that you see in the making. The tombo is a depth and diameter gauge. Why do they need such a lot of tools? Because Japanese kaiseki cuisine is served in many small portions, one at a time on different exquisite ceramics.
Until this visit, I had imagined pottery as a kind of art combining luck, with clay and fire. But making these specific crockery items is entirely a different thing. The craftsmen told me that they make earthenware 1.15 times bigger than the actual size. They can make perfect porcelain as ordered both in size and design. I was amazed by how the craftsmen control not only the elaborate designs but also fire, clay and everything that goes in to making beautiful designs. I'm sure you too will find more than you expected from this visit.
Lately potters have been making many different kinds of Kyo-yaki ware items. Look at these examples. In this way their craftsmanship will be passed down to the future generation.