Enjoy strolling around a spacious Japanese garden and appreciate Shokado Bento boxed meal at an elegant restaurant.
Written by National Government Licensed Guide Interpreter Ikuko Kubota
Around 15 minutes' bus ride from Iwashimizu-Hachimangu station will take you to Shokado Garden Art museum. It's located in the relaxing suburbs of Yawata city in the south of Kyoto. Shokado's inner garden is designated as a place of scenic beauty by the government. You could fully appreciate the quite atmosphere surrounded by the sophisticated nature.
Once you enter the elegant Japanese garden, you'll find yourself in the lush greenery. Around 40 varieties of bamboo, 300 camellia trees, beautiful moss and wild birds will welcome you. It's really soothing to stroll around the garden.
This Japanese garden has three tea ceremony houses where you can enjoy Japanese tea.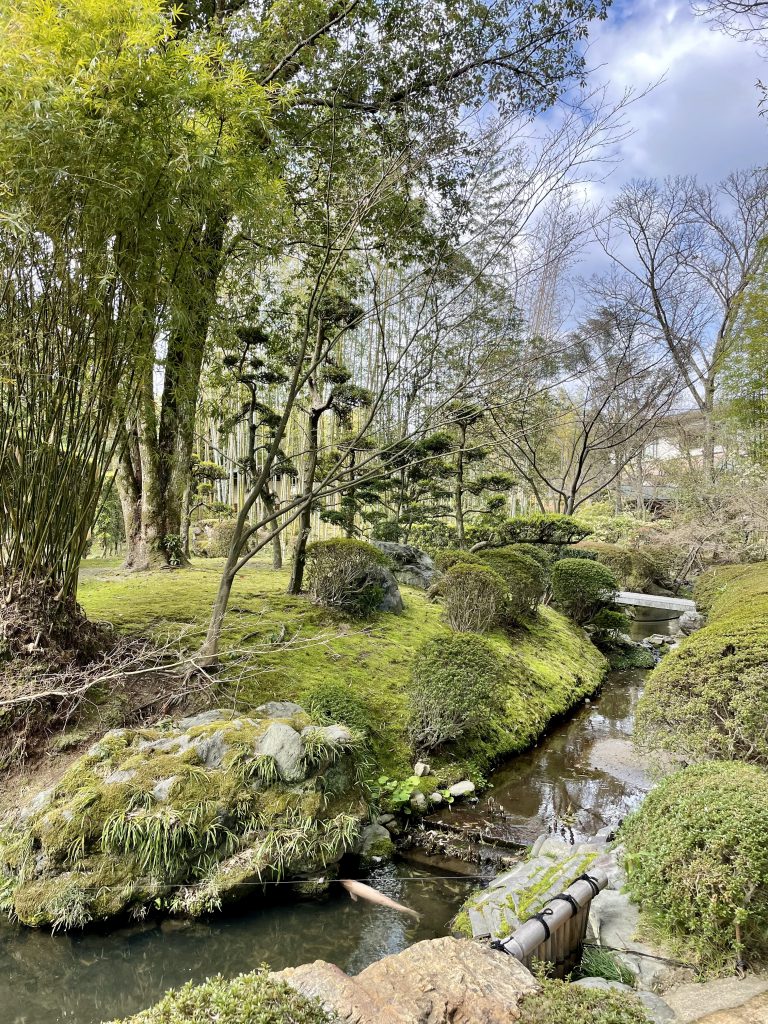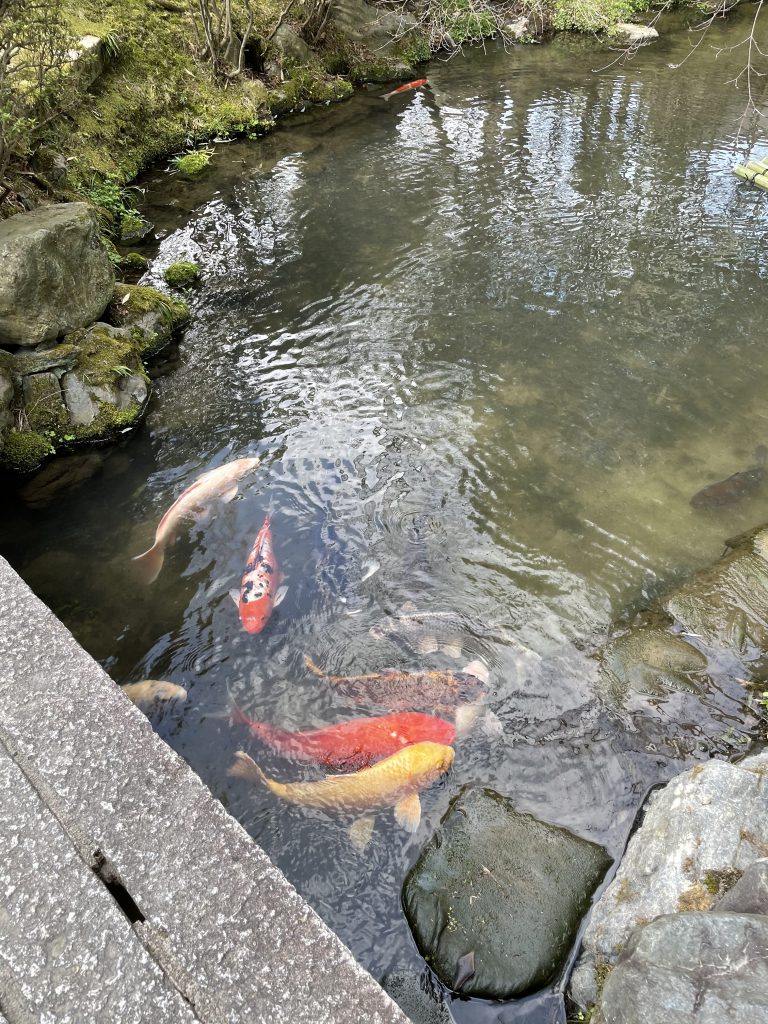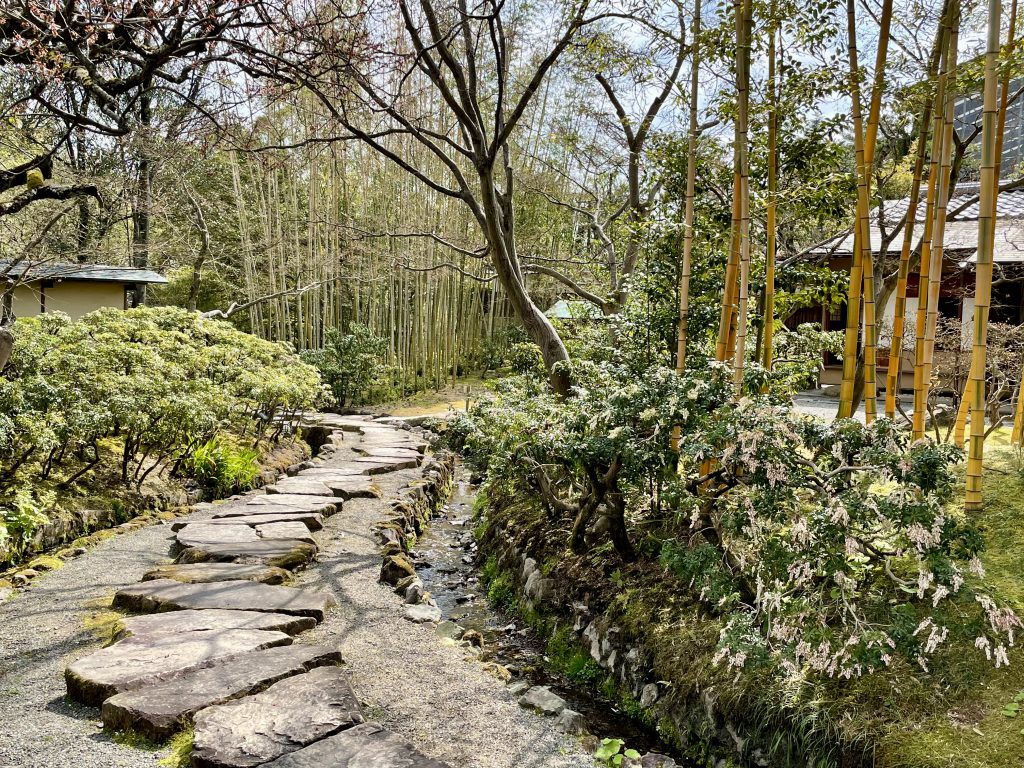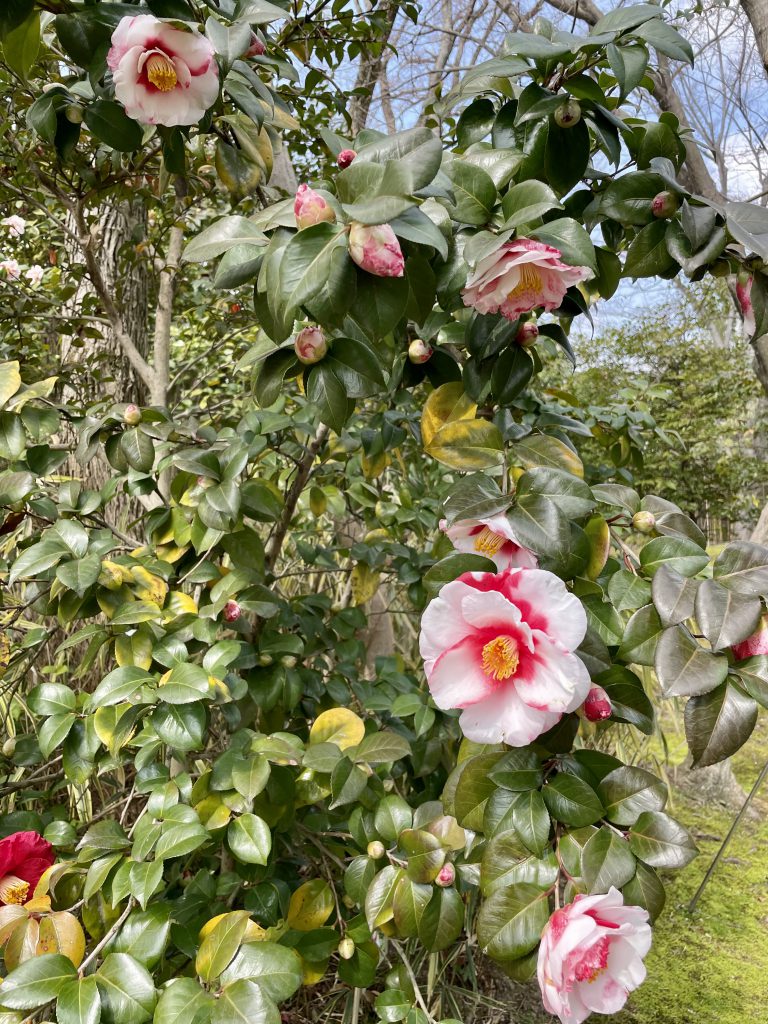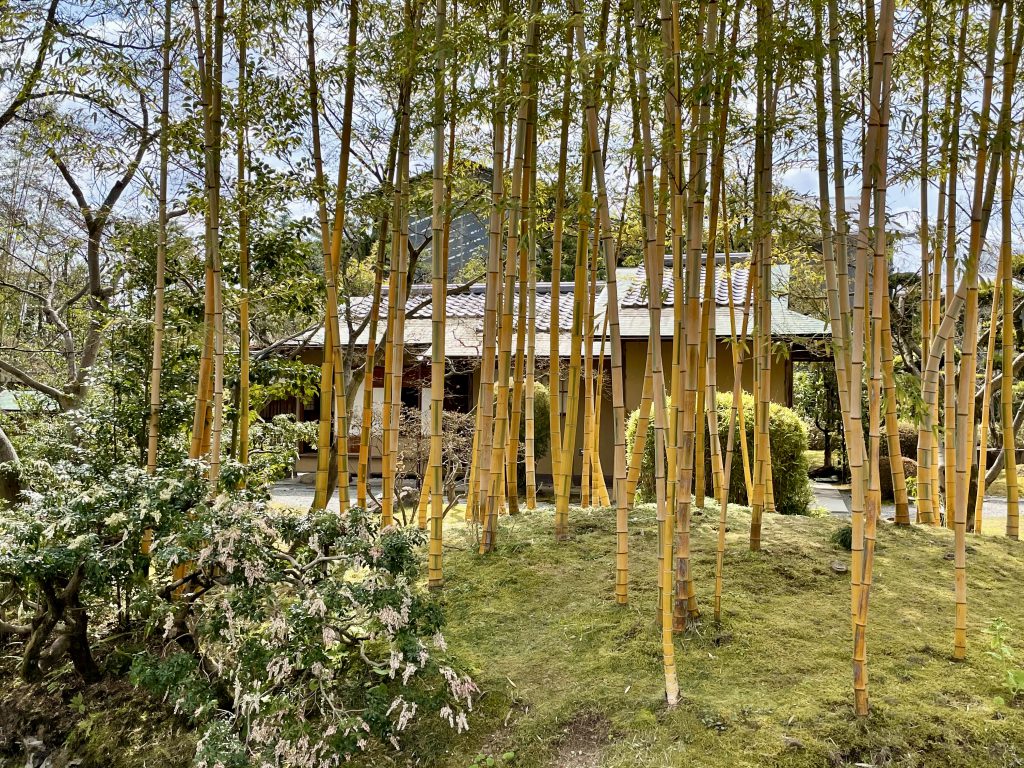 Please take a look at this. A moss- covered stone basin and a bamboo stalk which stands upright in the pebbles. Can you guess what it is? If you put your ears on to the bamboo stalk, you'll hear a feeble but clear sound similar to that of Koto or Japanese harp. It's called Suikinkutsu or water harp, a kind of sound device. I feel like the bell-like clear sound will calm my mind and purify myself.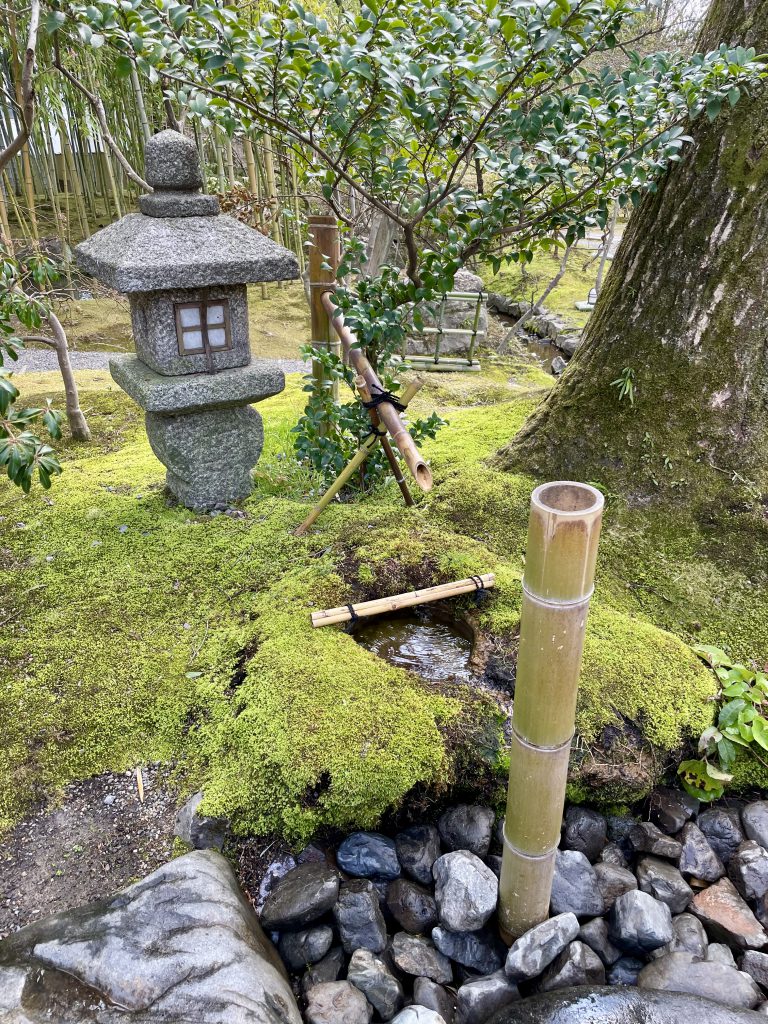 Now move on to the inner garden. You'll find an old thatched hut called "Shokado". The name of this garden complex comes from this little hut. This hut was built by a Buddhist priest named Shokado Shojo who was the head priest of one of the numerous monasteries once existed at the foot of Mt.Otokoyama. It was transferred here at the end of 19th century.
He built it after retirement and the hut was also used as a tearoom. He was one of the most cultured persons of the time around the early 17th century and a master of tea ceremony, calligraphy and painting.
This old building is called Izumi-bo Shoin which was one of the monasteries once located on Mt.Otokoyama and transferred here at the end of 19th century. Both the hut and the building are designated as cultural properties by Kyoto prefecture. Currently they are under restoration due to damage caused by an earthquake and not open to the public for the time being.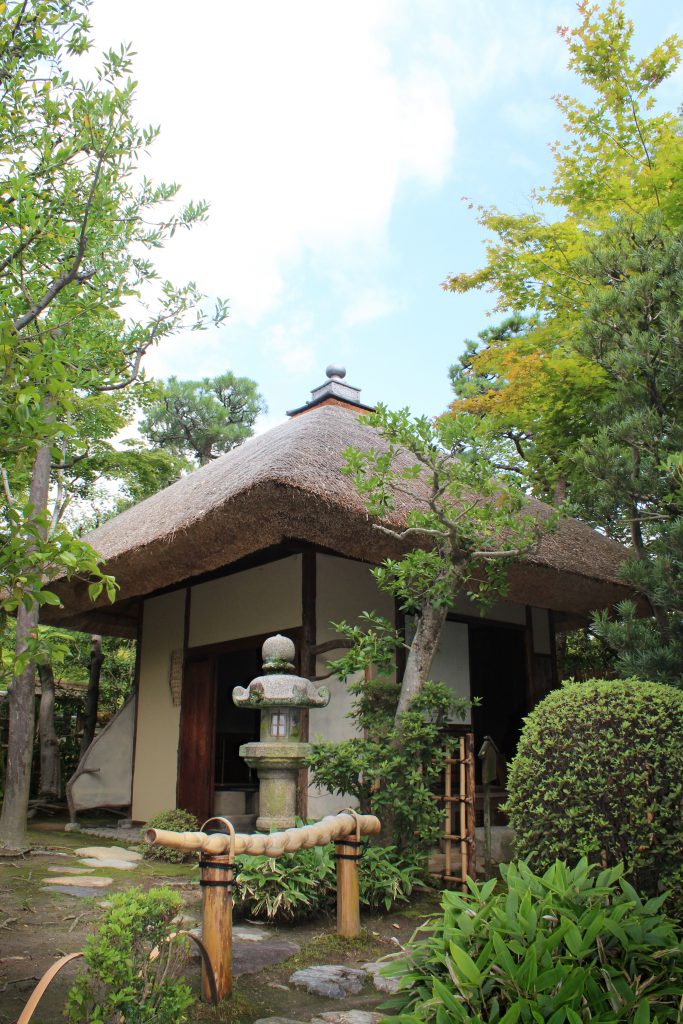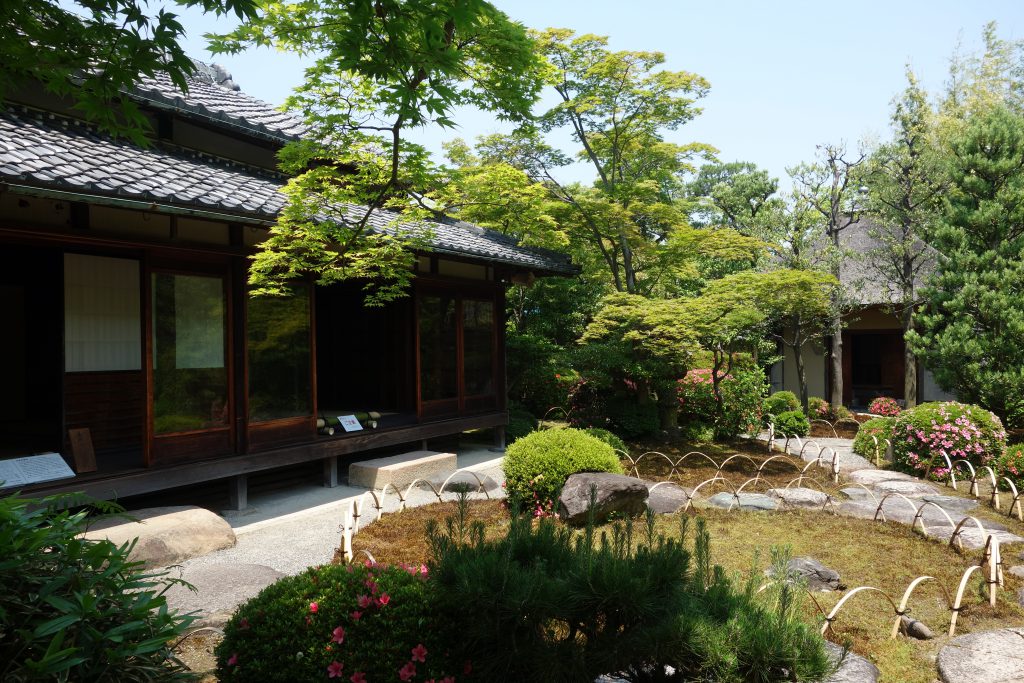 Lastly, please take a look at this beautifully arranged boxed meal. Have you ever seen this type of Bento boxed meal? It's called "Shokado Bento", named after the priest Shokado Shojo. He created a unique lacquered box with four partitions for storing little items. He seemed to have inspired by a farmer's seed box.
Later this cross-partitioned box was adopted as a meal box by a founder of a high-class Japanese restaurant, Kitcho in the early 20th century. This meal box became very popular and spread all over the nation. That Japanese restaurant "Kitcho" is found here in the compound. Why don't you enjoy an authentic Japanese meal served in Shokado meal box at the Shokado Garden complex?