Visit Tonoshima and Tachibanajima Islands and meet fisher cormorant Utti!
Written by National Government Licensed Guide Interpreter Keiko Tsutsui
Today, I visited Tonoshima and Tachibanajima Islands, which are a 10-minute walk from JR Uji Station. These islands lie on the Uji River in front of Byodo-in Temple and are collectively called Uji Park. The islands are connected to the riverbanks by four bridges (cars impassable) so that we can take a leisurely stroll through the islands. The beautiful scenery with the Uji River and the islands has attracted many people here specially during cherry blossoms in spring, and color foliage in autumn.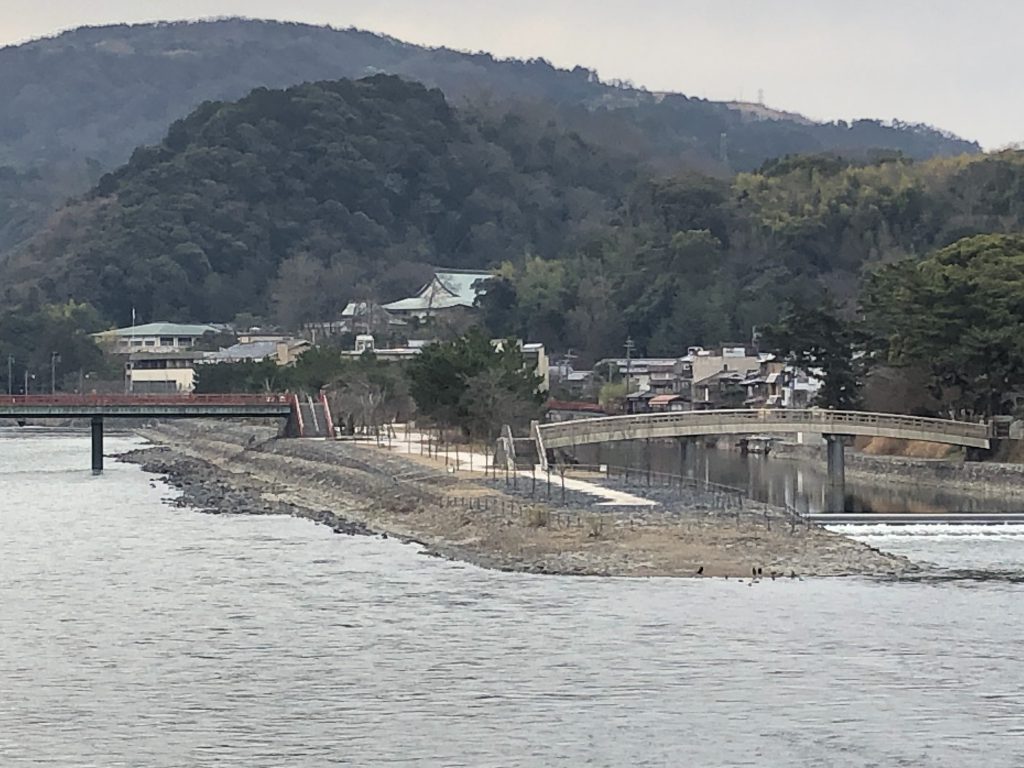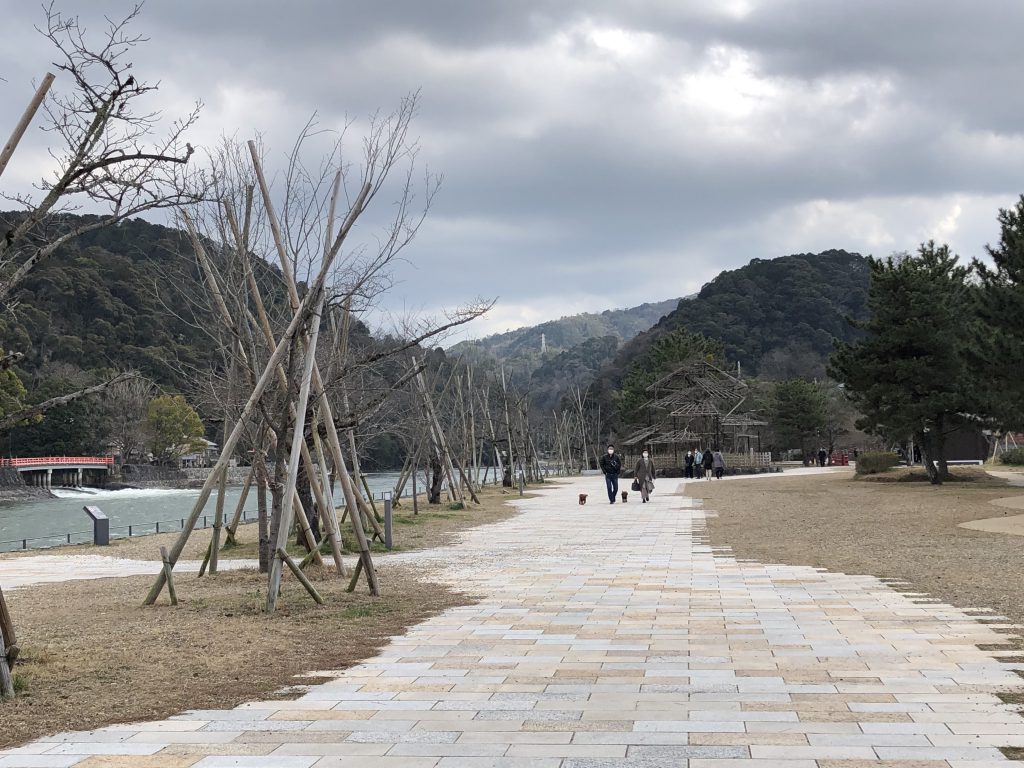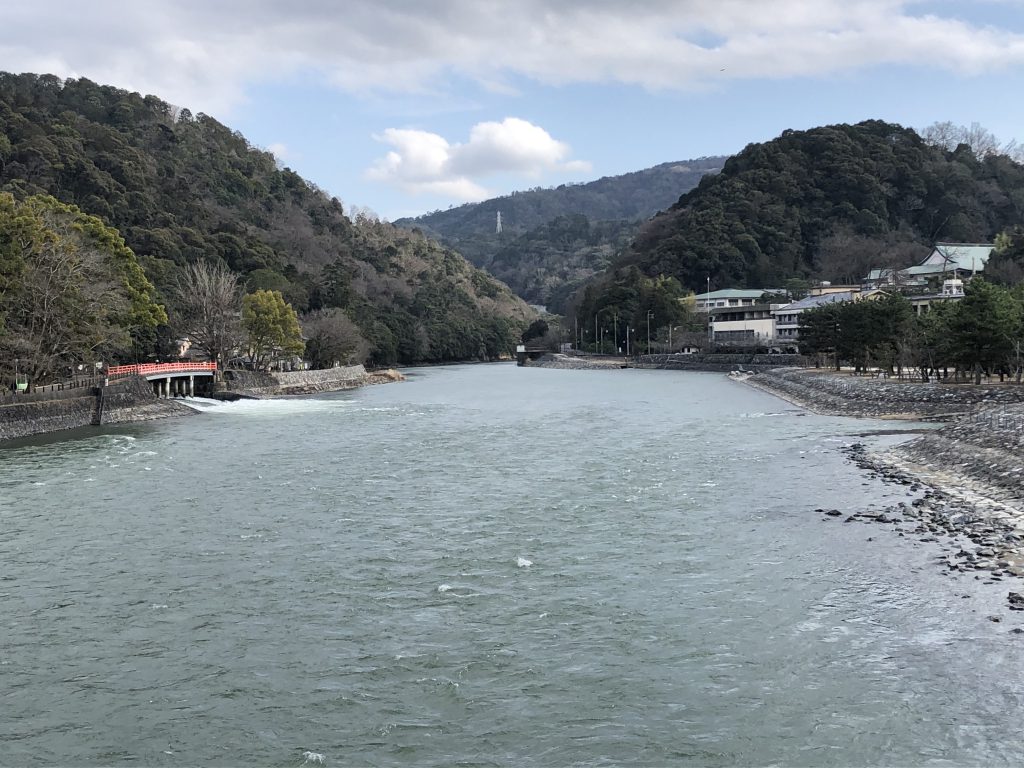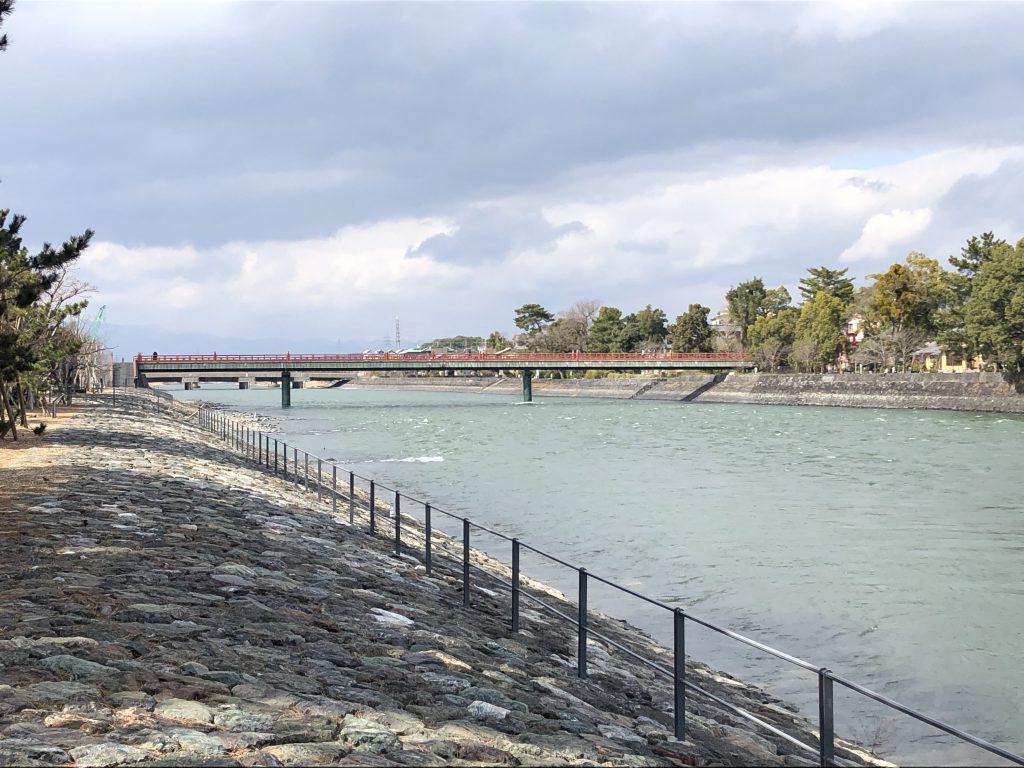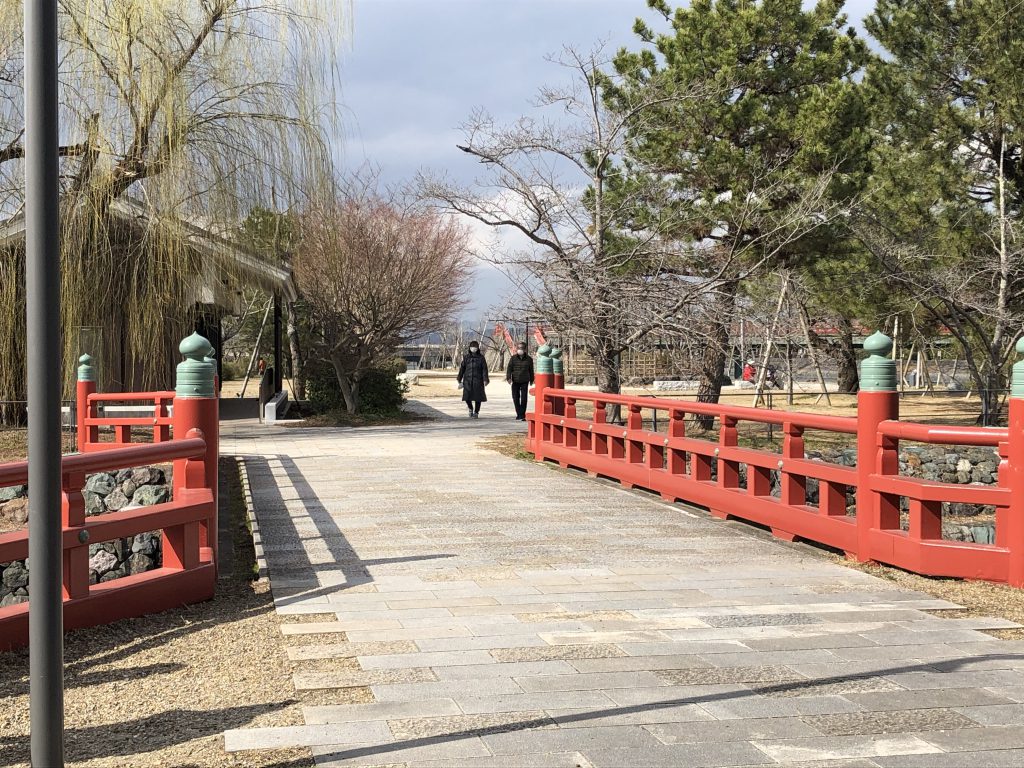 Since I visited there in February, I missed the flowers. Instead, I was happy to find the hut of Utti. Utti is a Japanese cormorant used for cormorant fishing from July 1st to September 30th. Utti was born in 2014 by the first artificial hatching in Japan and raised by a fisherwoman so carefully that it loves the fisherwoman as its mother. Based on the relationship of trust between Utti and the fisherwoman, Utti was trained to become a fisher cormorant.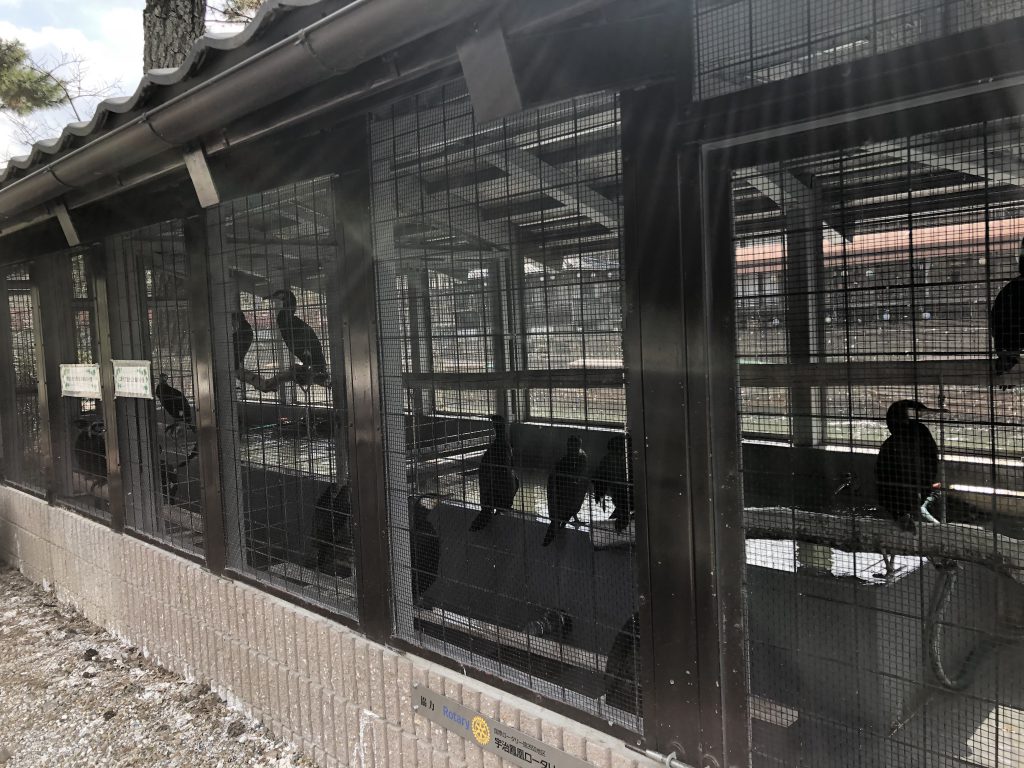 Around 2 pm, I could see the fisher women feeding Utti. At present, there are 11 Utties born by artificial hatching, and 8 cormorants born in wild. The fisher women fed Utti and gave it a cuddle one by one like a baby. As the attached movie shows, the cormorant is good at swallowing up fish without chewing and disgorging the fish. So, by tying a necklace that prevents the cormorant from swallowing larger fish, people have used the cormorant to catch fish for them.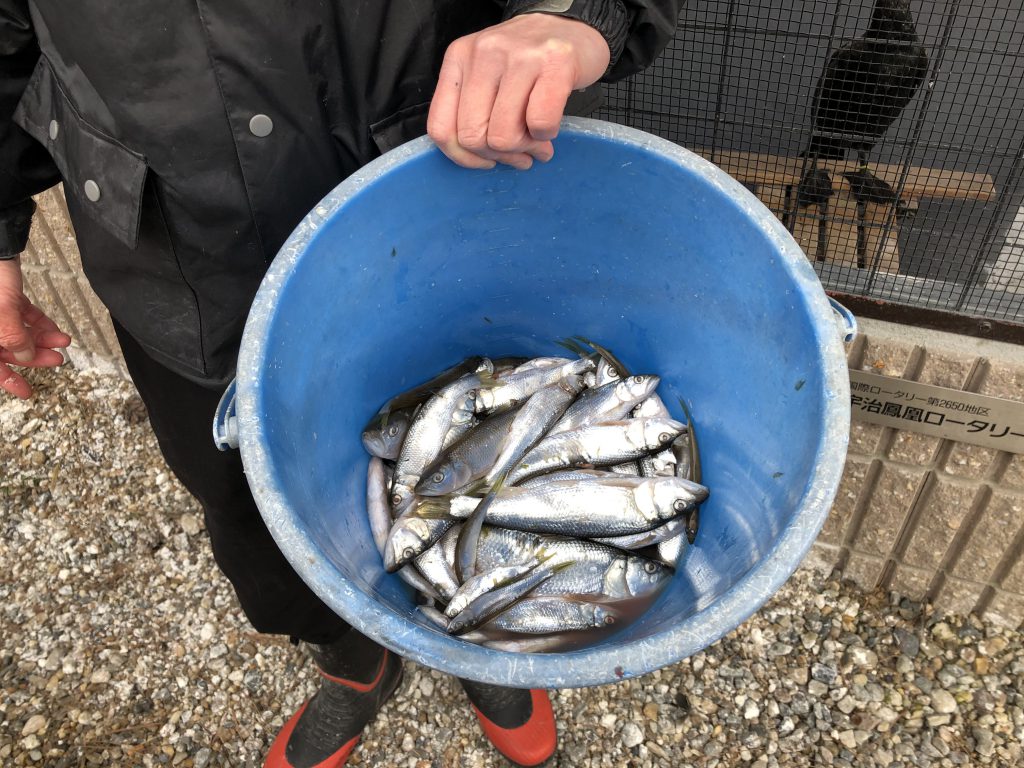 Fortunately, I could also see the fisher women trimming a beak that has grown too long. Like human nails, it becomes difficult for the cormorant to chew if the beak becomes too long. So, they cut the tip carefully and shape the beak with a file. Utti likes to rest on the fisher women's lap. Then, they practice catching fish in the pool. After feeding, the fisher women cleaned up the hut. When I took their picture, a heron joined them. Thanks!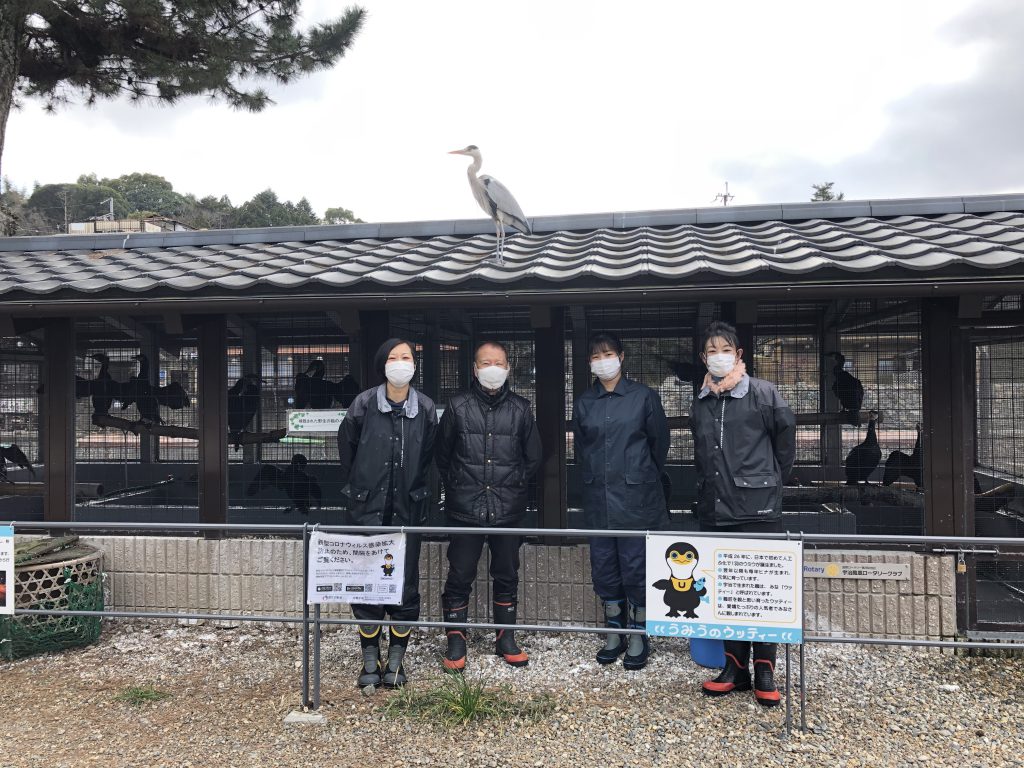 This fishing method for catching Ayu fish with cormorants has been practiced here for over 1000 years. So, the fisher persons are important successors of the traditional fishing method. They are now challenging a new fishing method for using cormorants without necklaces, based on the reliance between the cormorants and the fisher persons. There are the fishing boats. In Tonoshima island, there is the largest 13-story stone pagoda in Japan. I hear it was built to give piece to the spirit of caught fish. How thoughtful!