The visit to the Hikou shrine will make you wonder about the dream of its founder.
Written by National Government Licensed Guide Interpreter Ikuko Kubota
Now we are in Yawata city in the south of Kyoto. Walking for about 5 minutes from Iwashimizu-hachimangu station, in the peaceful residential district all of sudden an unusual building can be seen. Is this the Greek pantheon? Going up the stairs, you'll find a fine building of western style architecture. Then for your surprise altars of Japanese Shinto shrines are lined up in front of you. In fact here is the shrine known as Hikou- jinjya shrine dedicated to the deity of aviation and the spirits of those who died in airline accidents.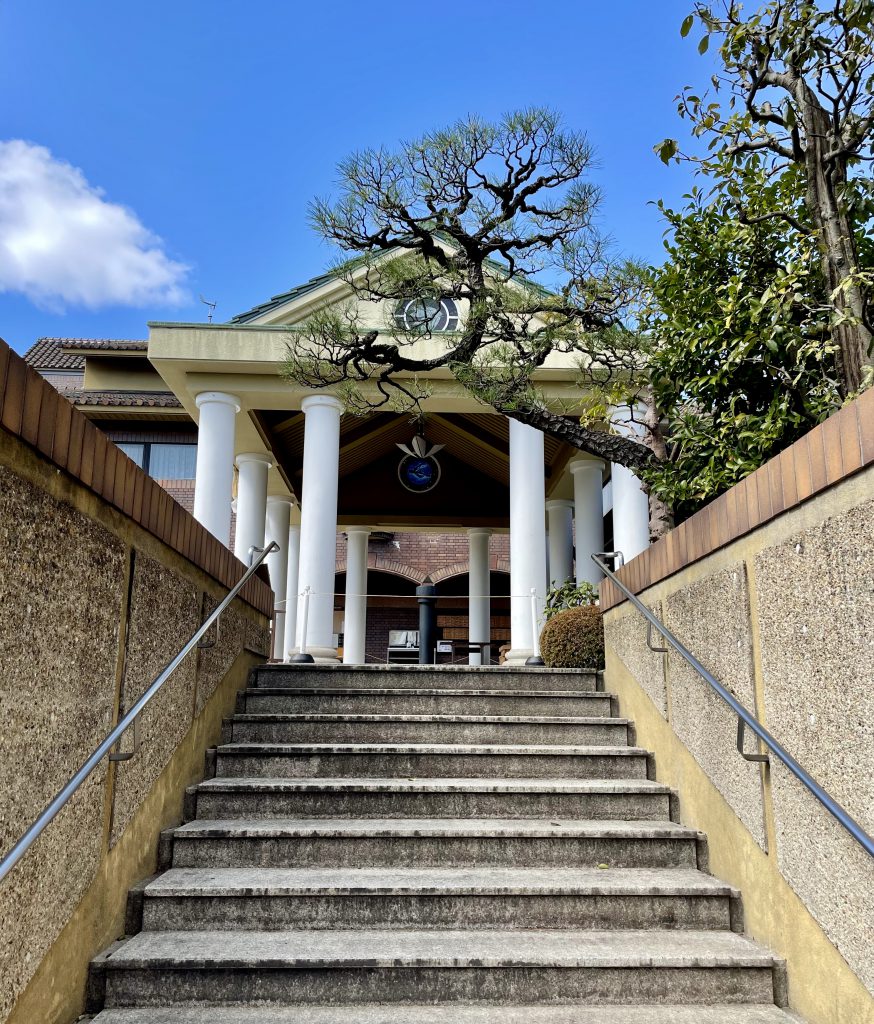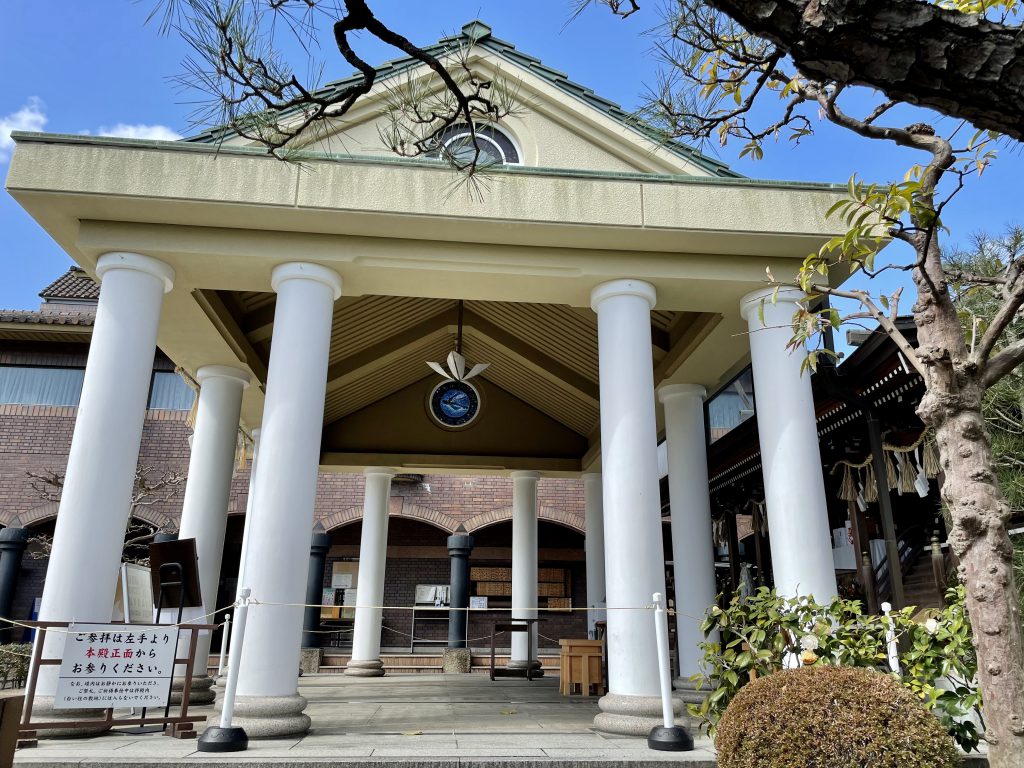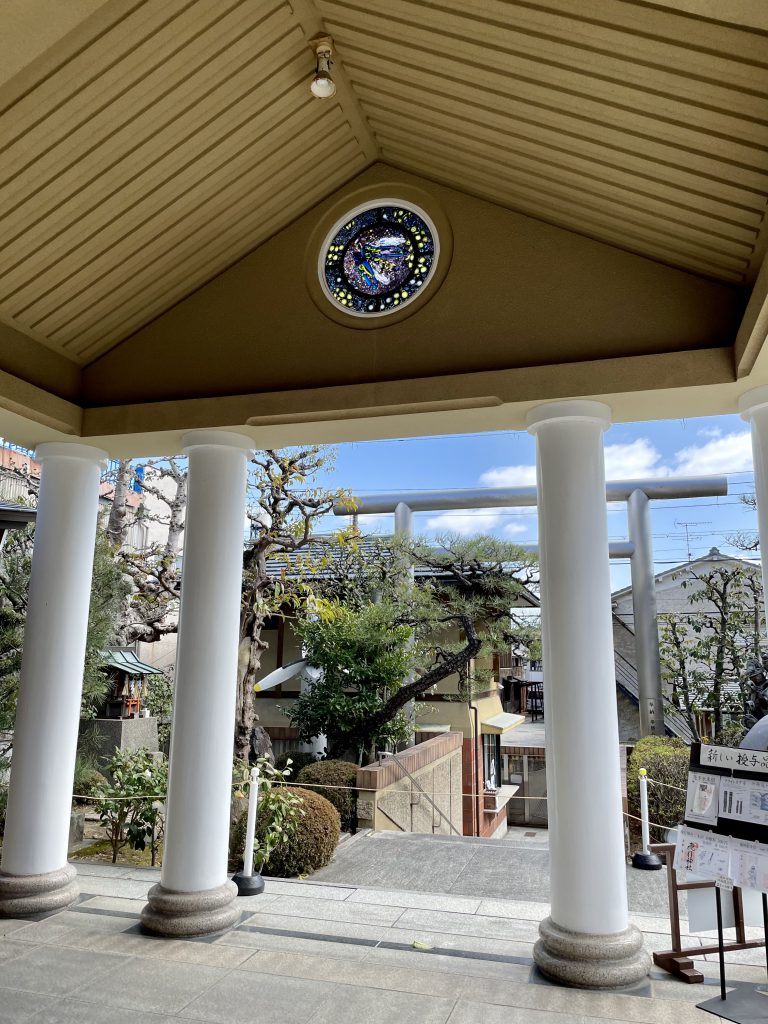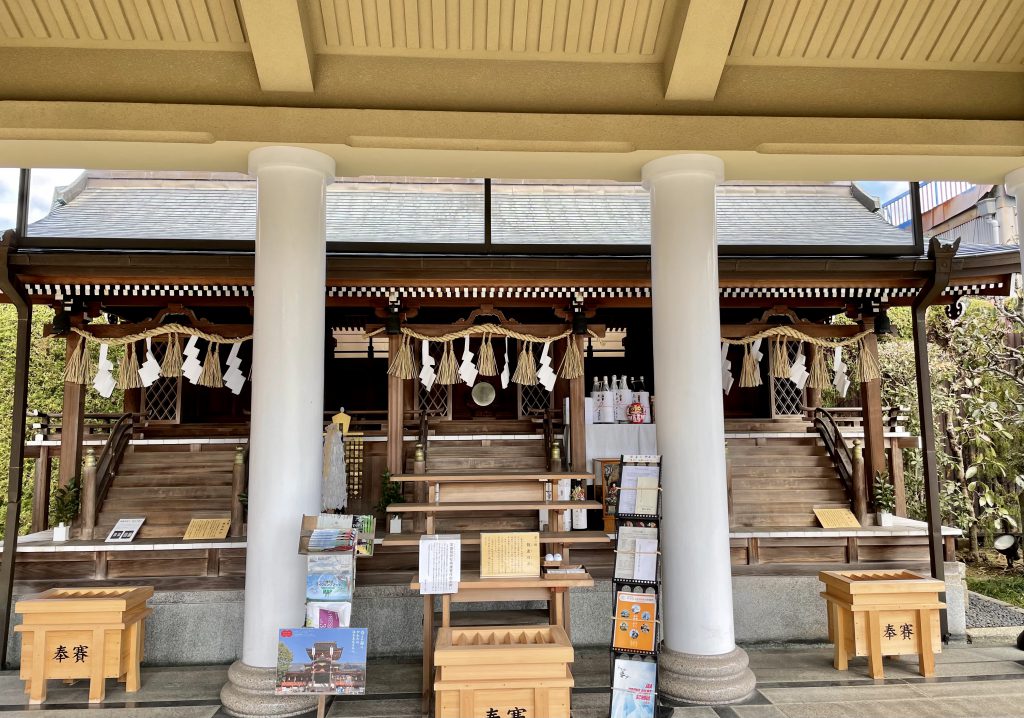 This person, Chuhachi Ninomiya is the founder of this shrine. He was well known among the inner circles and was a great aviation pioneer. He was the first Japanese who succeeded in flying a powered airplane and discovered the flight principals earlier than the Wright brothers.
Take a look at this painting of a crow, painted by Mr. Ninomiya himself. He saw crows gliding with a fixed wing, that led him to discover the flight principle in 1889. He designed and created his unique aircraft "Karasu-gata or Crow-shape model aircraft" and succeeded in flying it in 1891.
However, he failed to receive financial support for his aircraft development. He began saving money while working for a pharmaceutical company and finally able to start his own airplane development project in Yawata city in 1900. While he was trying to complete his project he was shocked to hear the Wright brothers' success in flying and in despair abandoned the project.
Later in 1915, he became a priest himself and founded Hikou-jinjya shrine in his residence to  console and comfort the spirits of the aviation victims.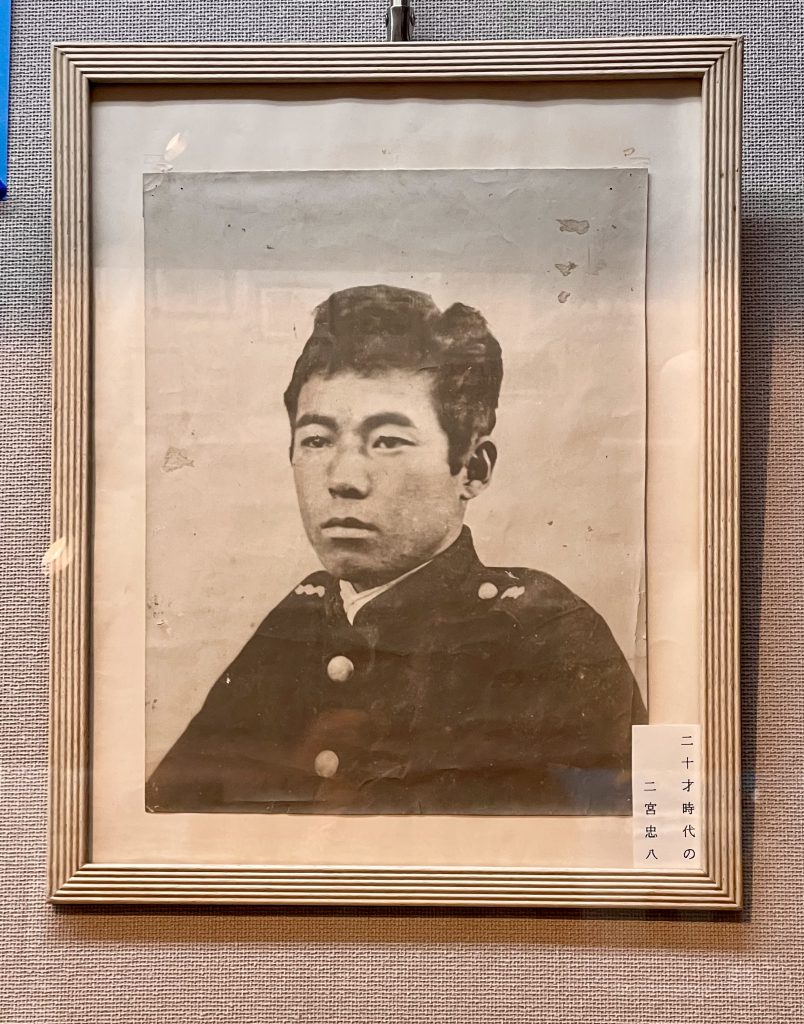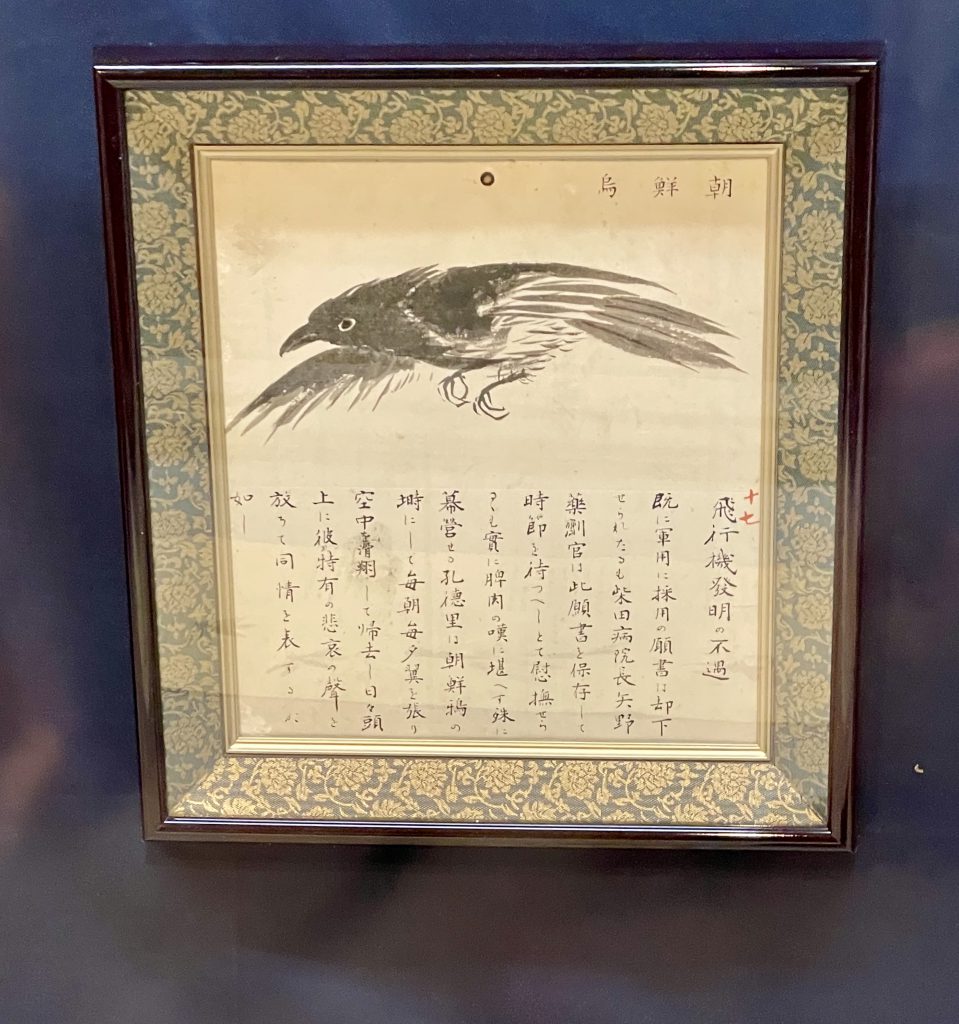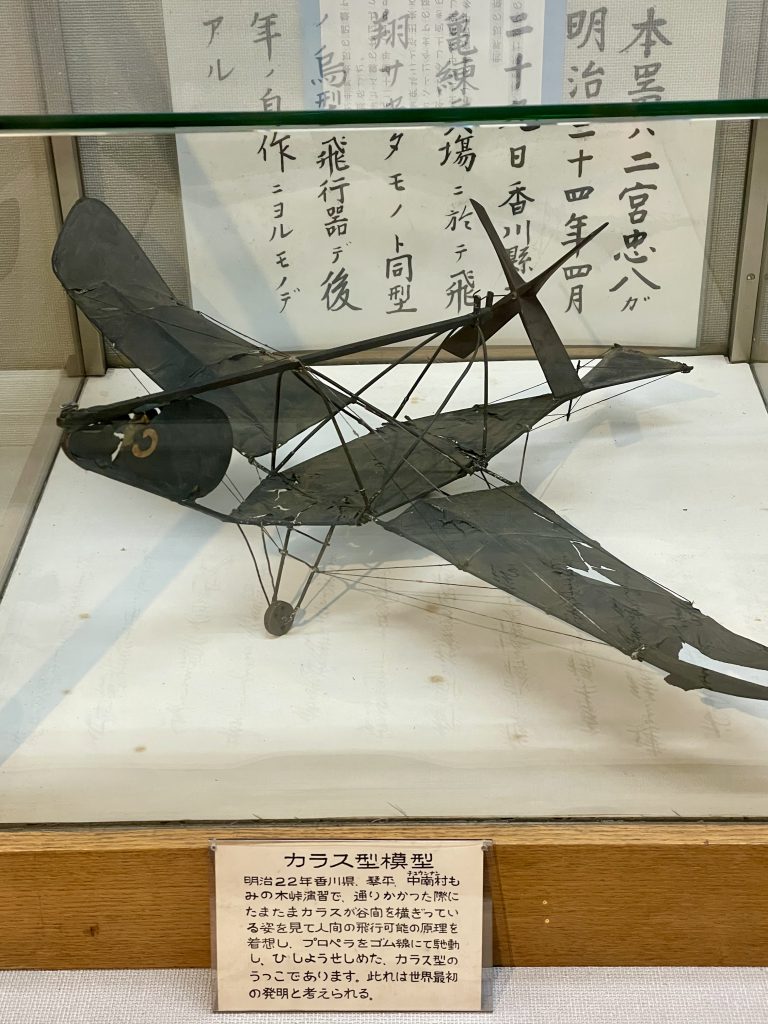 This is a museum in the precincts of the shrine. It displays a wide variety of documents, pictures and models related to Mr. Ninomiya. Among them, I was most impressed by the collection of great number of plastic airplane models received as donations. Wow, a huge collection! Those who like plastic models will surely be pleased.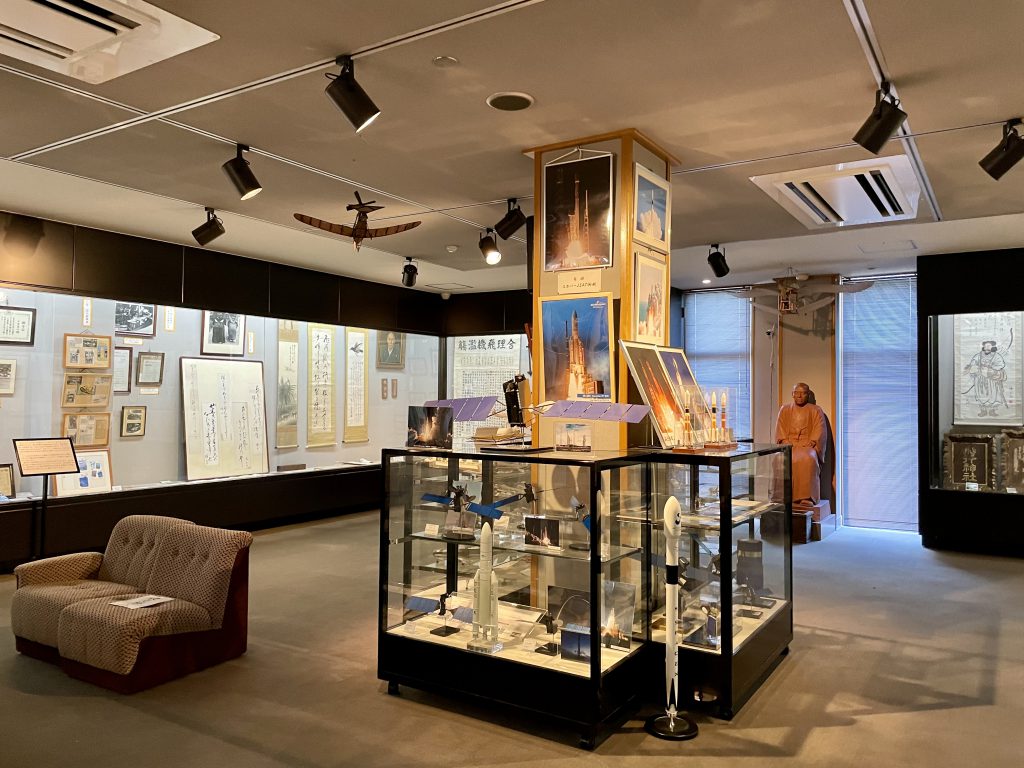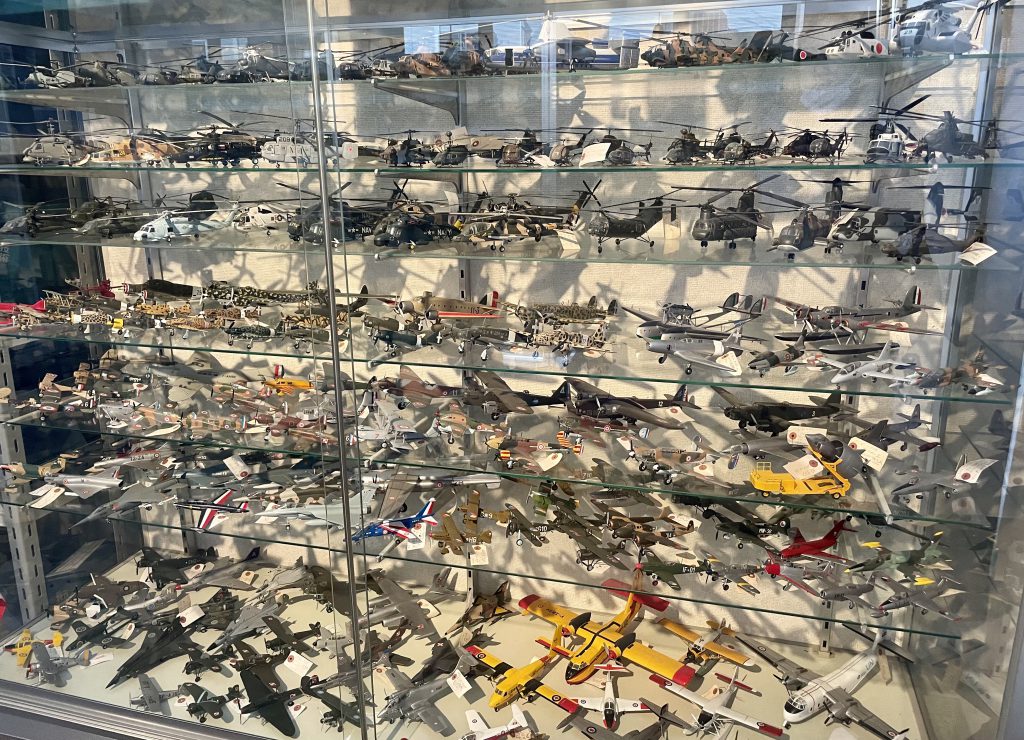 These are votive tablets called Ema. Visitors write their wishes on them.
Do you remember this black aircraft drawing? That's right. It's the Crow-shaped model aircraft invented by Mr. Ninomiya. Pilots and others involve in aviation and space industries visit here to pray for their success and safety.