Soenkoyuan YANTAN
Written by National Government Licensed Guide Interpreter Michie Omoto
To Soenkoyuan Yantan, from Kyotanabe it takes about 40 minutes by car. Enjoy the drive for a while through the National Highway 307. It was little cold on that day, but not only me, you too will be received here with heartwarming hospitality.
Here at "Soenkoyan YANTAN" they provide tourist information, offer various experience classes, and sell lunch, sweets, delicious teas and handmade souvenirs.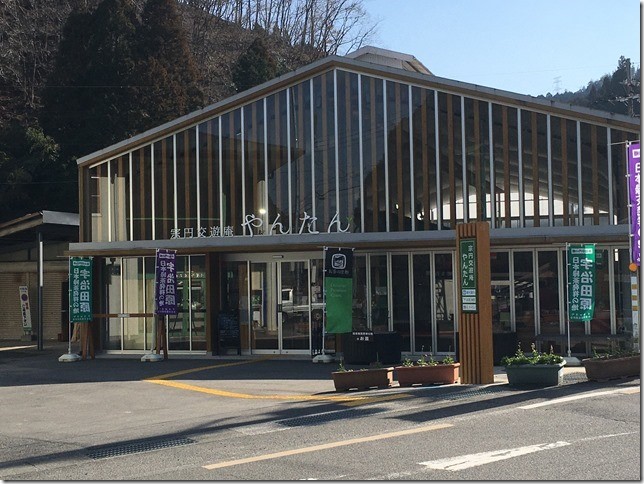 Specially recommended is "Cha-jiru set" (Tea soup set) served on weekends and national holidays. Restaurant Aban's Kitchen offer local cuisine prepared by a group of local women. According to Yachiyo Asada, the group leader the meals are made of " fresh seasonal vegetables and local ingredients." "We used to work outside in the tea fields. At lunch time we boiled Bancha (coarse tea), poured that in to a bowl containing ingredients prepared beforehand with miso and enjoyed that instant warm soup. That was the beginning of the Cha-jiru."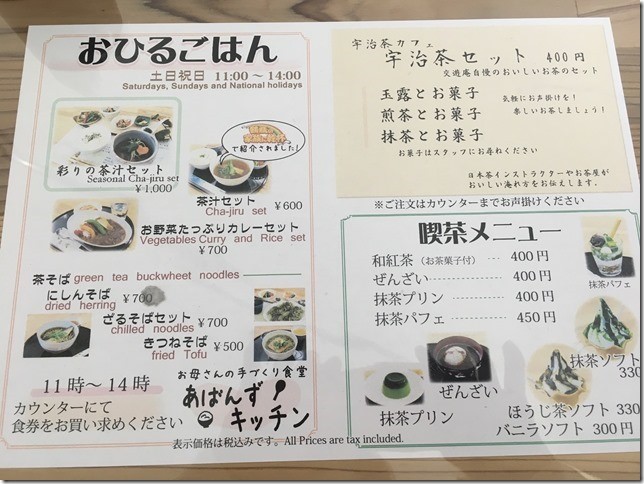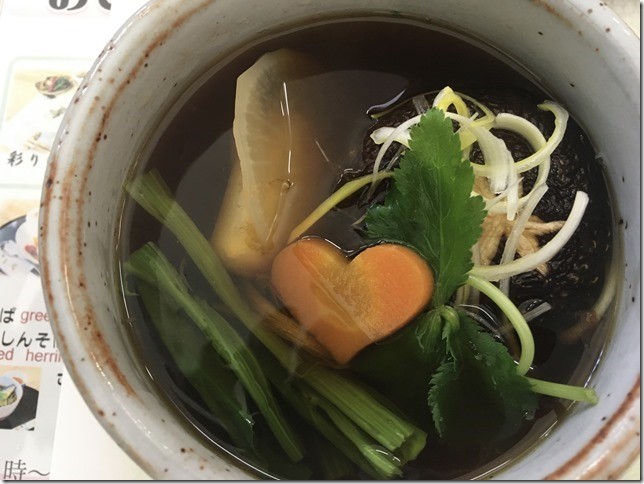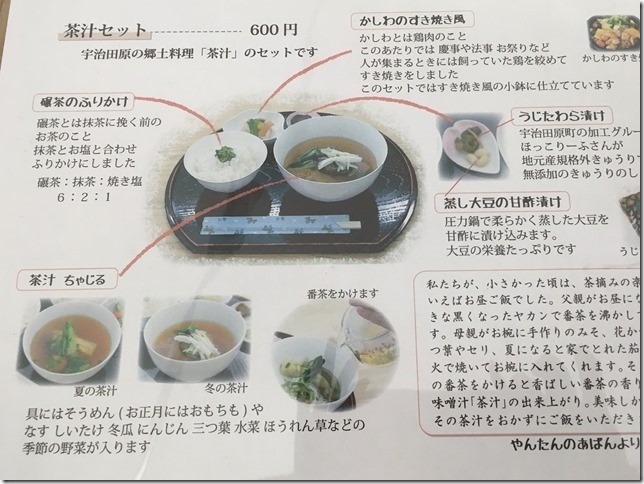 Tochakai or Chakabuki are tea tasting games. First take a closer look at five types of dry tea leaves on the tray. Observe closely the difference in shapes and color and try to remember the aroma of each variety. Then you memorize the names of the five tea varieties.
Asada Toyoshi is one of the tea merchants from Ujitawara. He chooses one of the teas, put it in the teapot and pour boiling water. After waiting for about a minute and half he divide it among several tea cups. Immediately, take a look at the color of the poured tea and take a sip. Now try to guess its correct name. "Don't talk. Don't listen to opinion of others. Believe in your senses! " says Mr. Asada.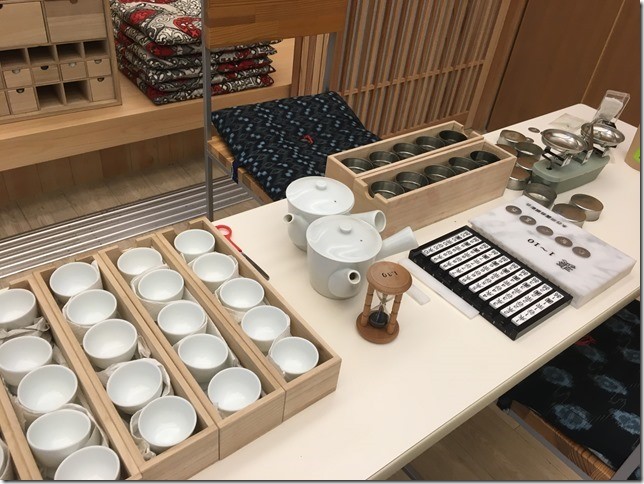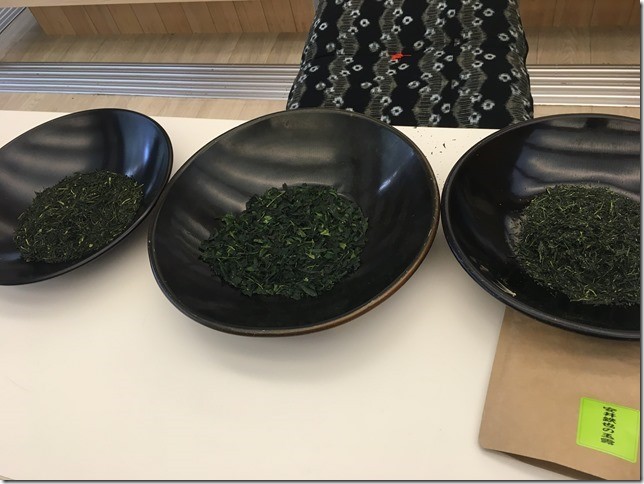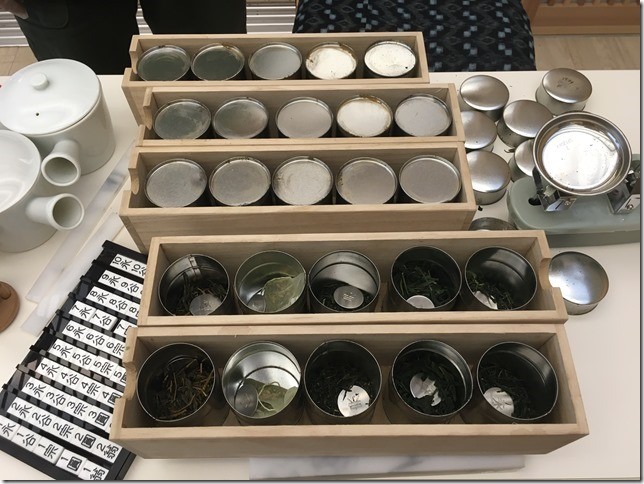 This is a very exciting game. You may think that rules are very strict and you cannot play like in the days of aristocrats. Absolutely not! They got hooked. 700 years ago it was very popular among aristocrats and samurai and at some point the shogun had to ban it.
According Tanimura-san, the Chairman of Yantan, during his youth it was a good game for recreation and entertainment and also an ideal communication tool particularly during winter months. Please give it a try. You would be surprised by how crucial your five senses are!