See the world's largest sundial in Keihanna Science City!
Written by National Government Licensed Guide Interpreter Keiko Tsutsui
Let's see a big sundial which has the largest dial area (3,877.86 square meters) in the world and is registered in the Guinness Book of Records. It is a symbol of Keihanna Science City (https://www.kri.or.jp) and is a 5-minute walk from the west entrance of Keihanna Commemorative Park in Seika-cho. You can walk on the dial area of this sundial and take photos for your memory. Keihanna Plaza, standing behind it, has a hotel, restaurants, halls, and laboratories.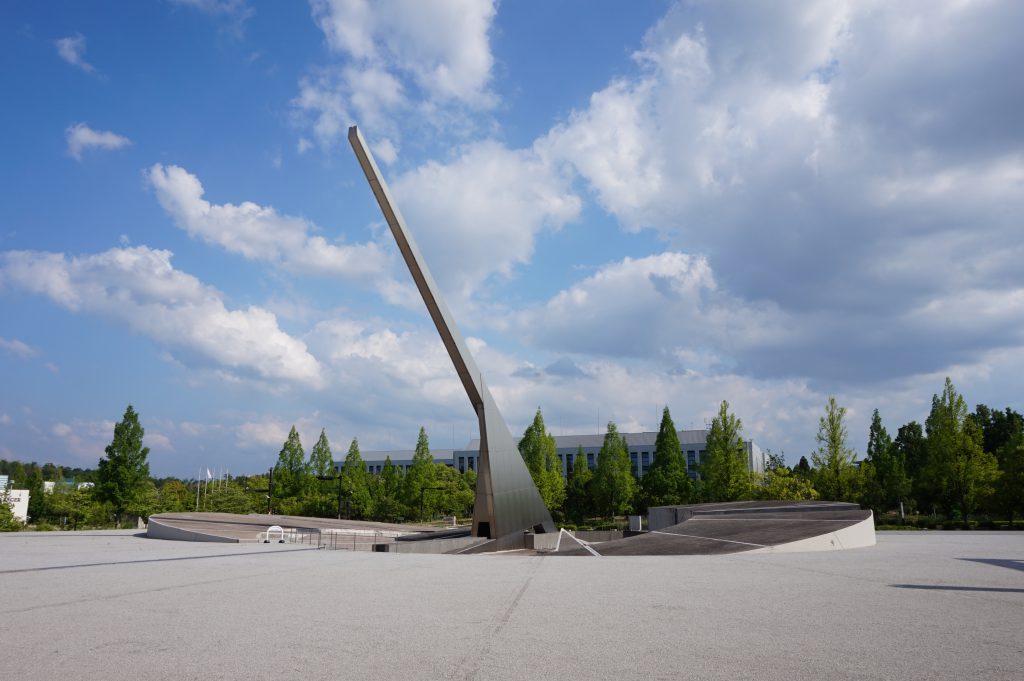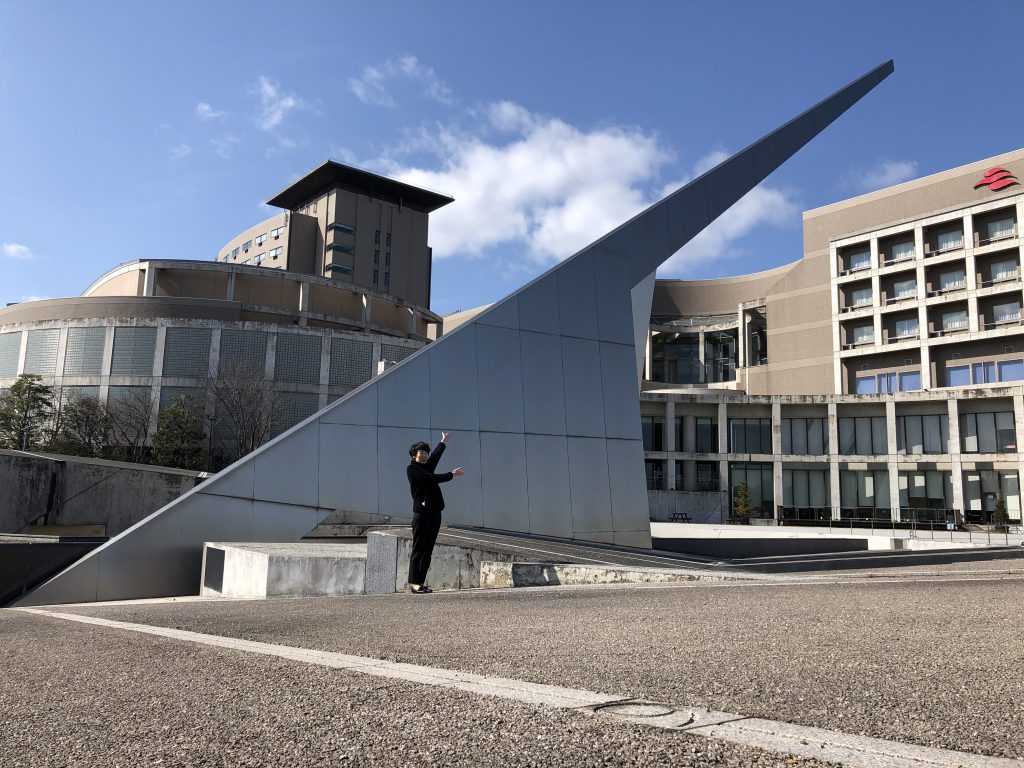 Then, let's look at the dial to know what time it is now. Can you tell the time from the shadow of the hand? It's before 2:00 pm, specifically, it's 13:40! The dial has three overlapping versions each of which fits for Seika-cho, an east and a west city of Japan so that you can learn the tilt of the earth. The hand is heading toward the North Star, and every evening a laser beam is emitted from the tip thereof until 10 pm such that the starry sky looks like spinning around it.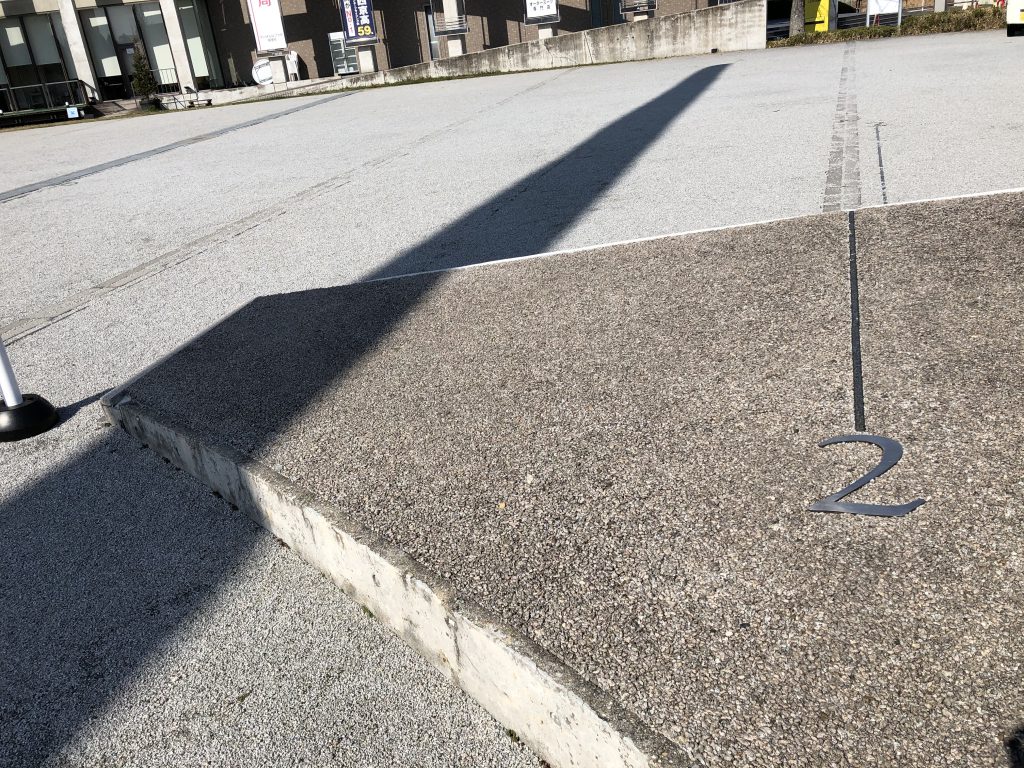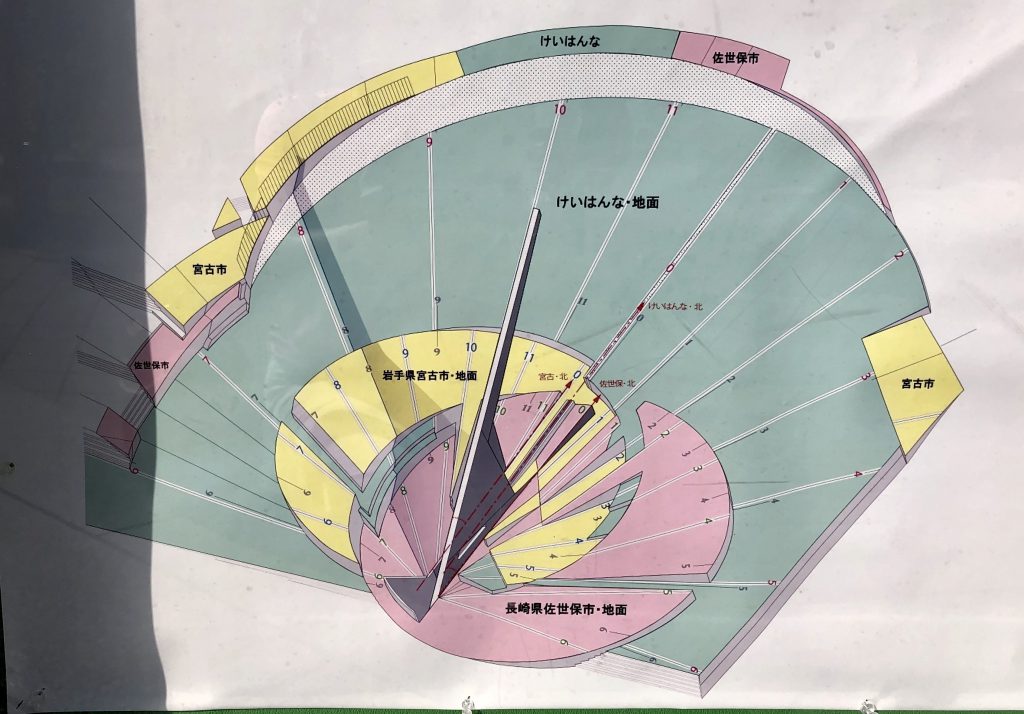 This is a view on the other side. There are many research facilities around this area which are landscape friendly, and can also be enjoyed as buildings. You can find Kansai-kan of the National Diet Library on the far left. It has the second largest collection in Japan and supports research in this area. In this environment, the sundial dial sometimes serves as a plaza for events and as a place for local exchange. The attached photo shows Seika Products Festival and Thai Festival.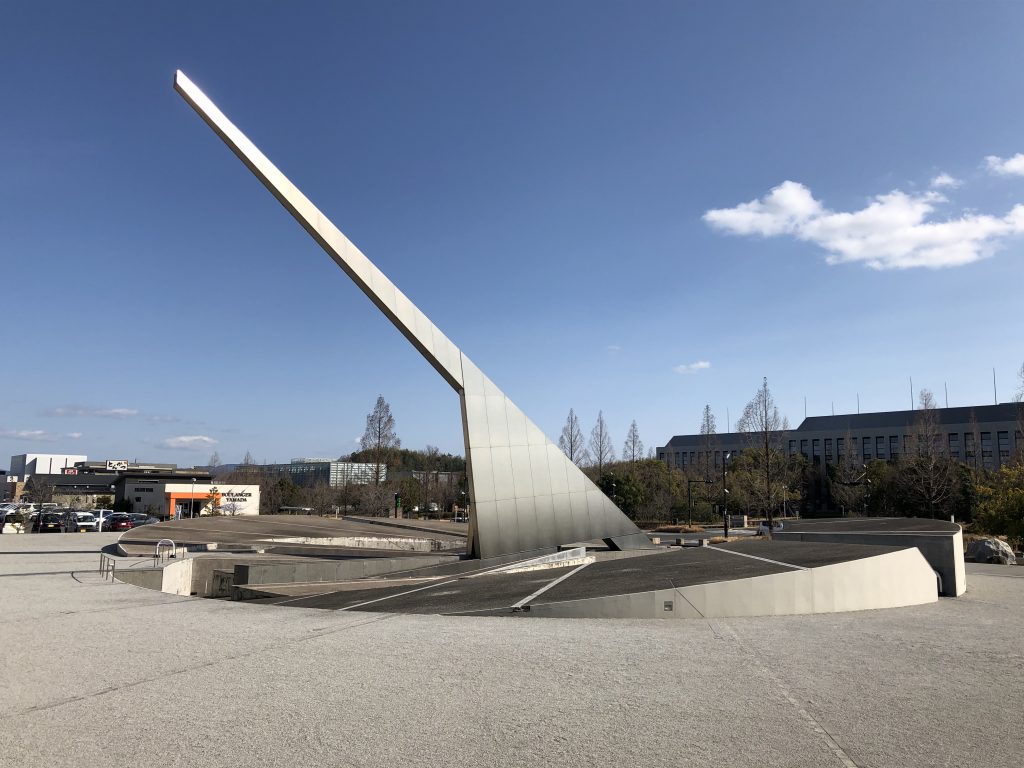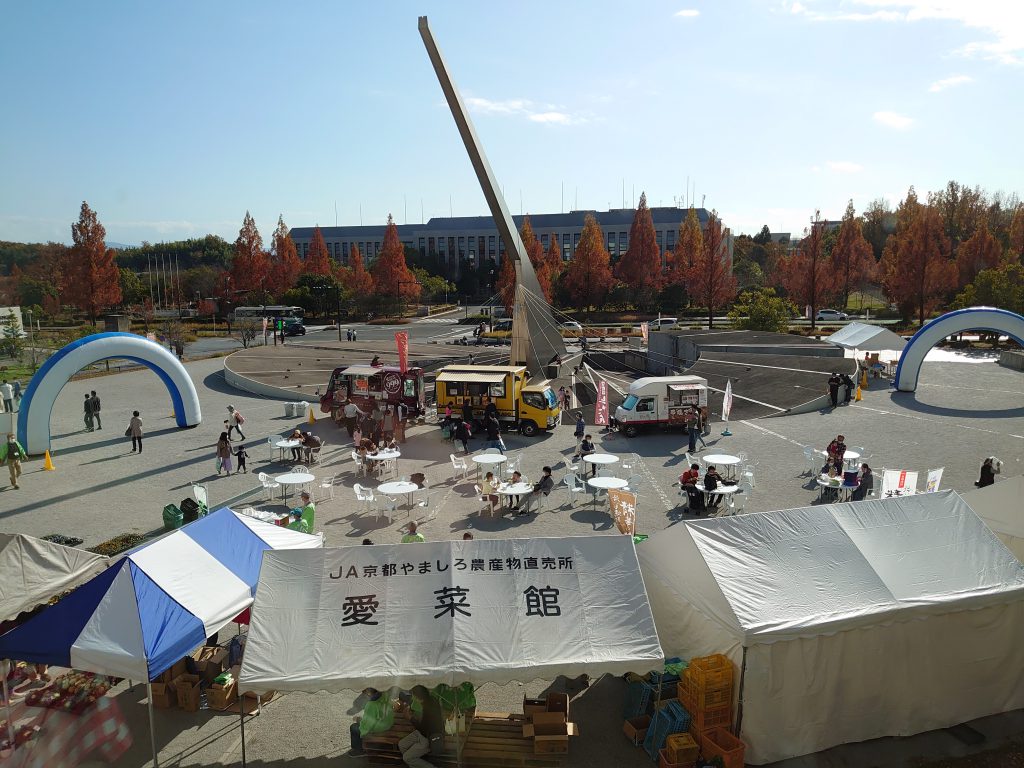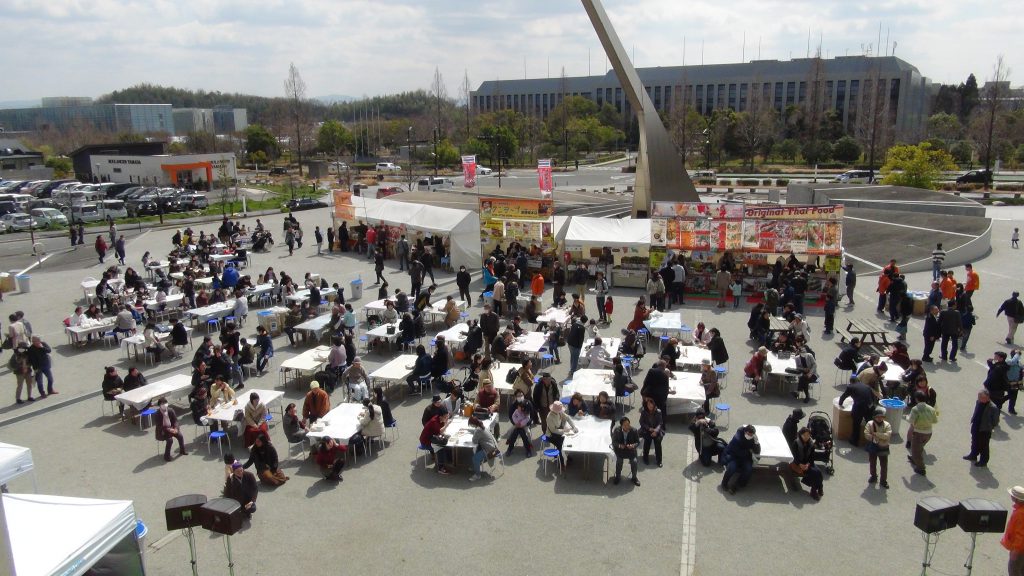 Finally, let's go into the Keihanna Plaza in the back. At the entrance, there is a piano hall where a petit piano concert is held on the 2nd and 4th Wednesday of every month from 12:15-12:45. There are large and small halls where movies, meetings and various events are held. The hotel restaurant facing the sundial is open to everyone at lunchtime. This is my favorite restaurant, where I ate today's lunch for 850 yen. Very reasonable, isn't it?