Refresh yourself at Kasagi Campsite!
Written by National Government Licensed Guide Interpreter Keiko Tsutsui
This is Kasagi Campsite which stretches over 30,000 square meters along Kizugawa River. You can reach here in 60 minutes by car from Osaka or Kyoto Station, or in 5 minute-walk from JR Kasagi Station. Camping has become popular even in winter. Kasagi campsite also has become very popular but it had to be closed during the Covid-19 calamity. Luckily, I could visit here on Tuesday morning March 16th because it was reopened from March 8, 2021 only on weekdays.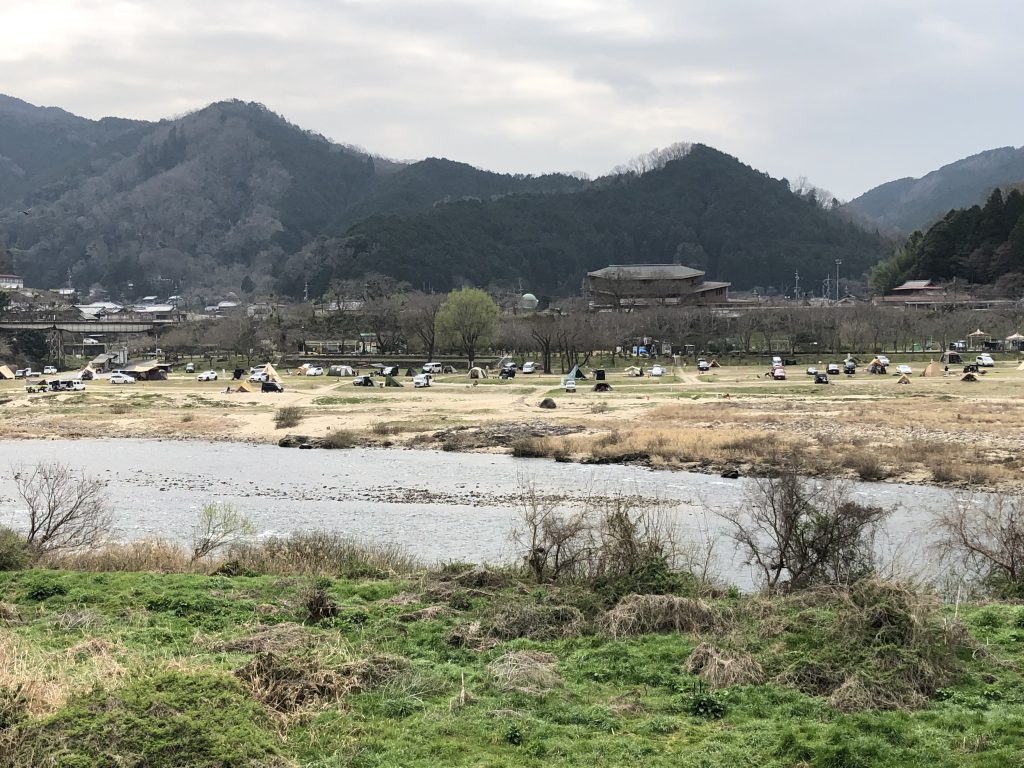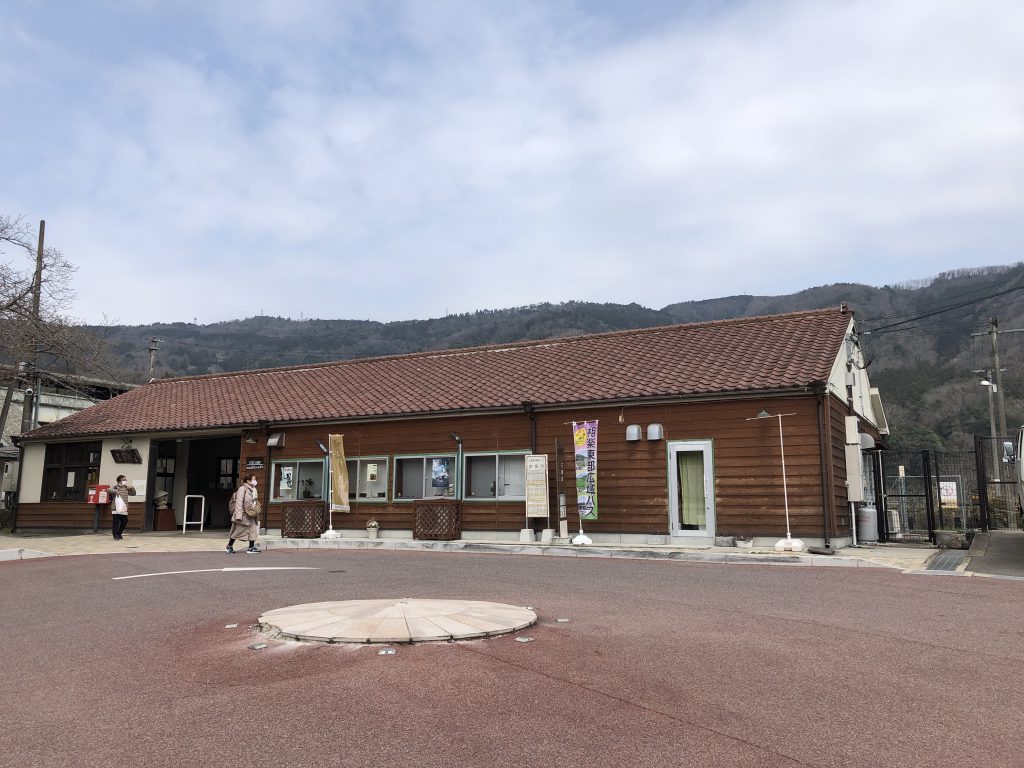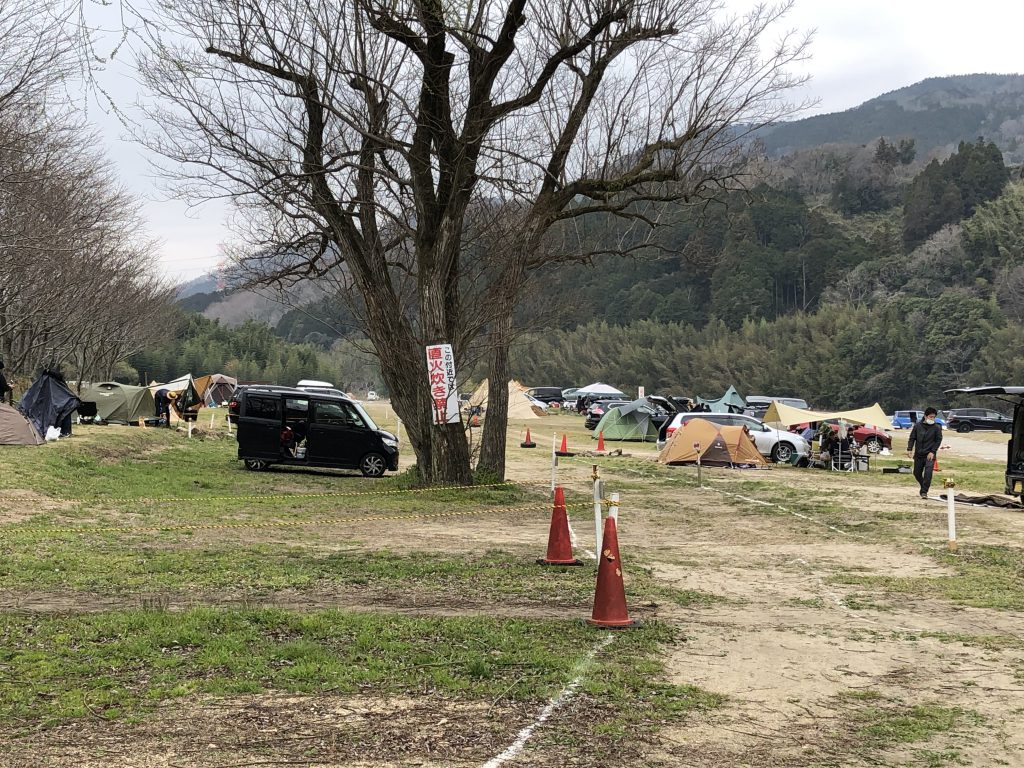 The sign in the photo leads to the entrance. You can get prepared for a barbecue at a store on the way. Kasagi Campsite can accommodate about 300 cars and camps. Although it was cold and likely to rain in the afternoon, I saw many people enjoying their outdoor life. People who enjoy retirement life or loneliness, families with children, groups of young people etc. Beside barbecue, you can enjoy the Kizugawa River in front and hiking on Mt. Kasagi nearby.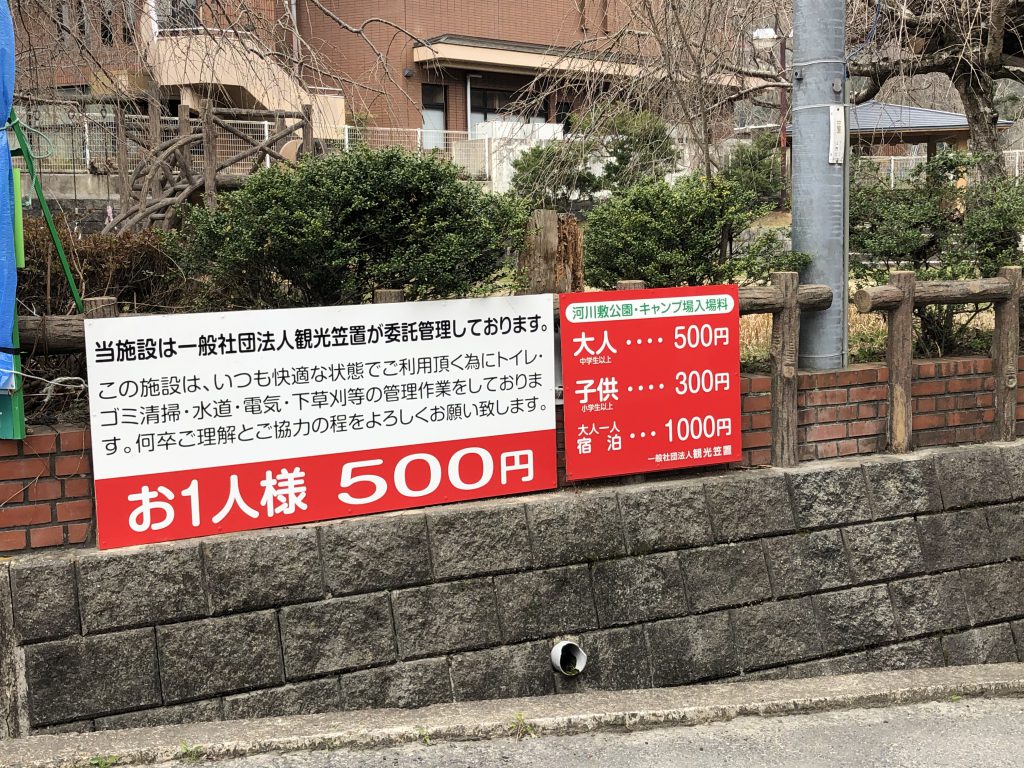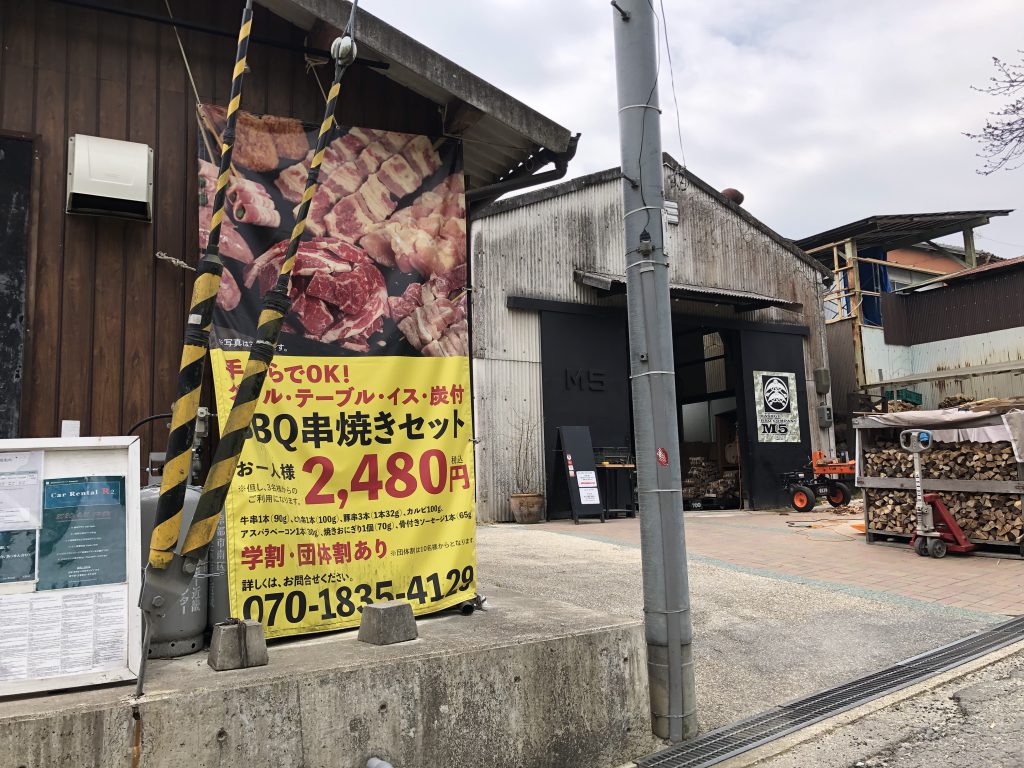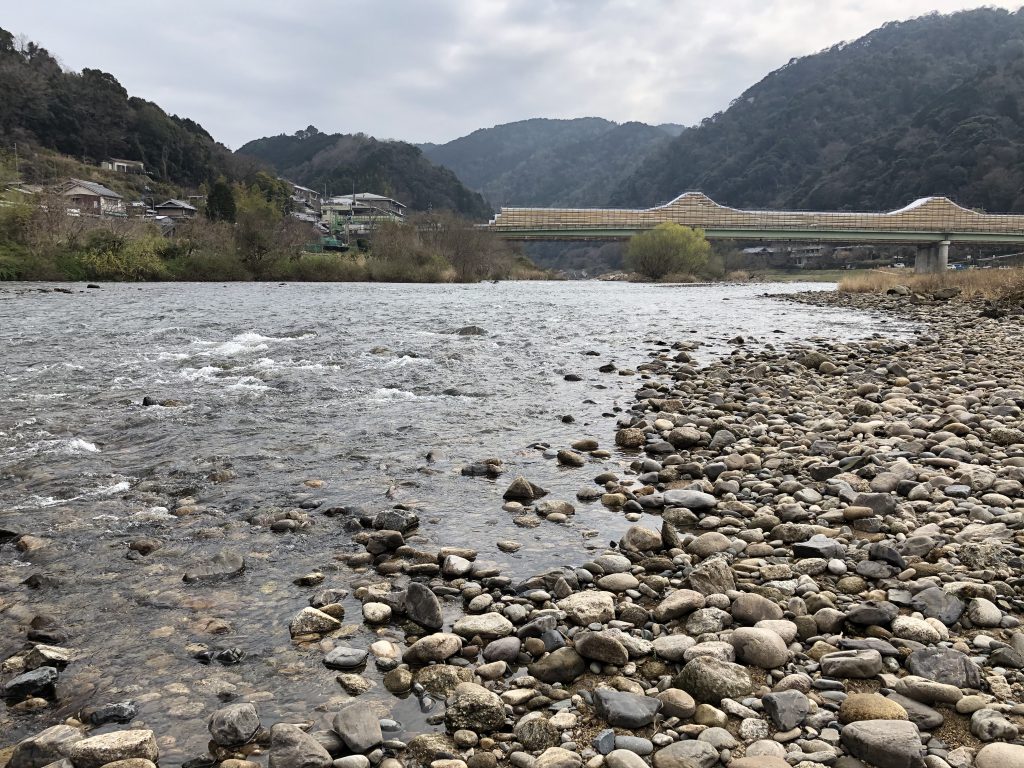 This retired man remodeled his car to suit for camping so that he and his wife spend their time at their favorite places all over Japan. How I envy them! There was a group of college students enjoying Yakiniku-party (barbecue). Those guys came from east Japan by motorcycle. They know how to enjoy life! About half of the campers, young or elderly, male or female, are solo. It's sometimes important to spend time in nature thinking about our lives, isn't it?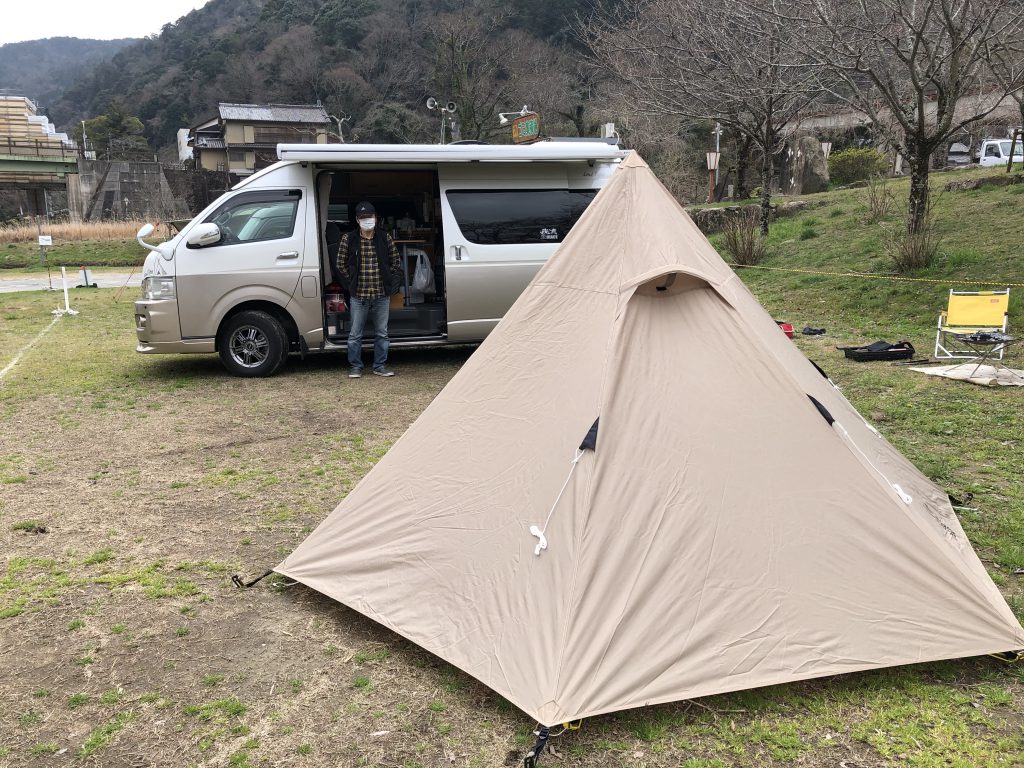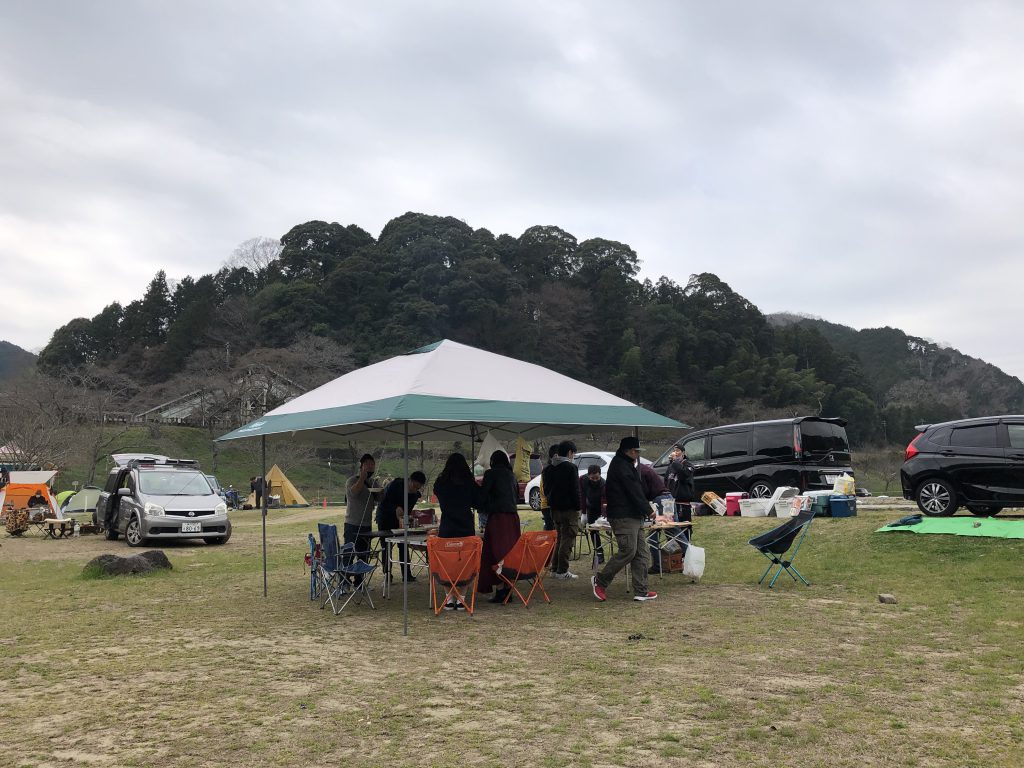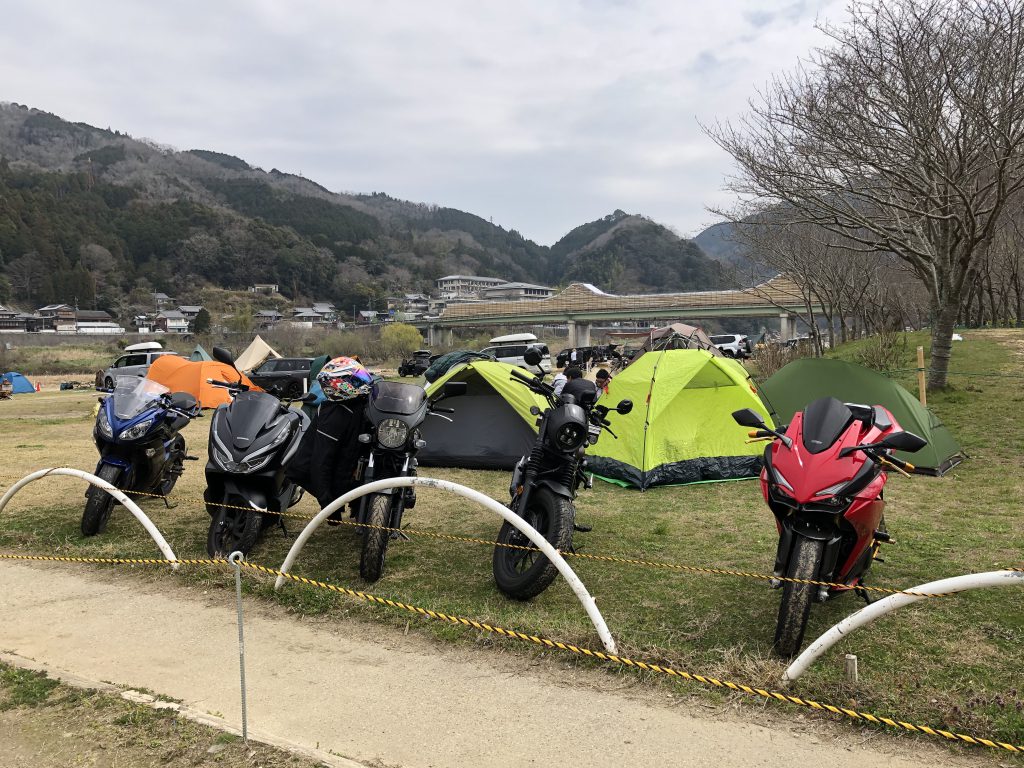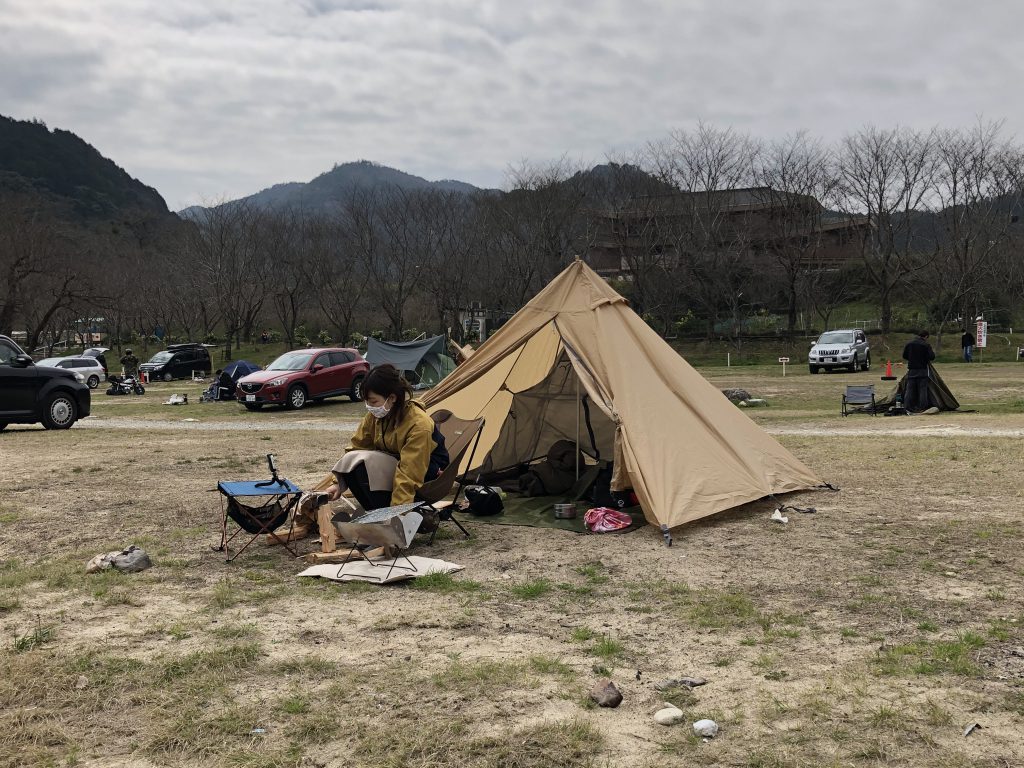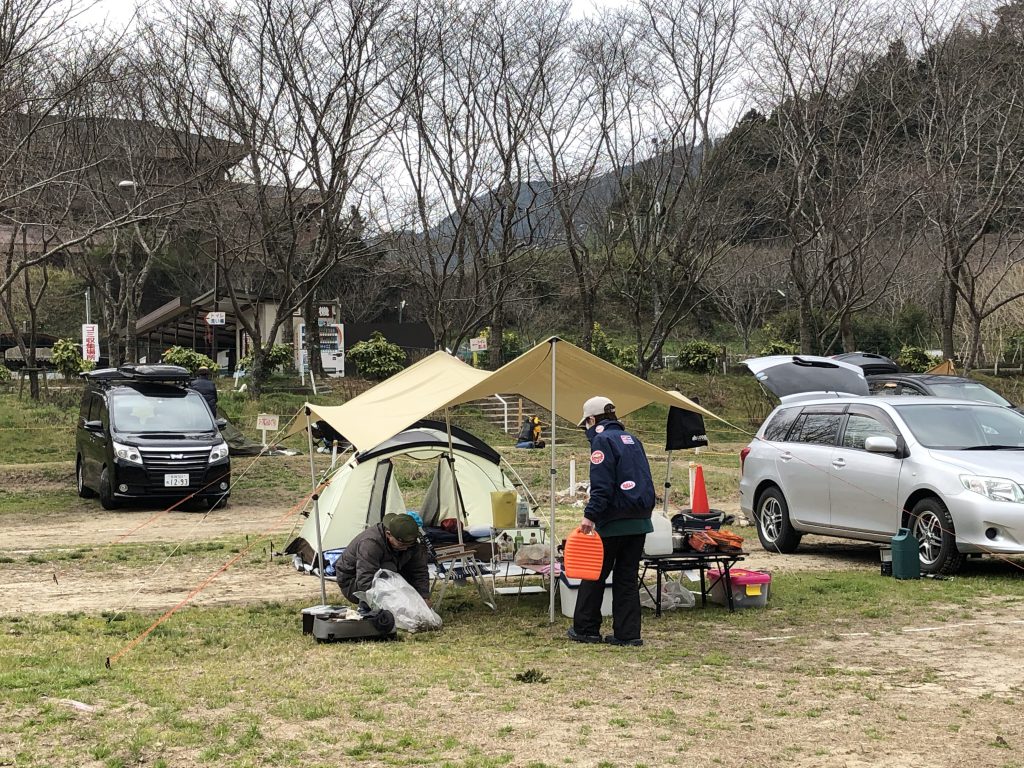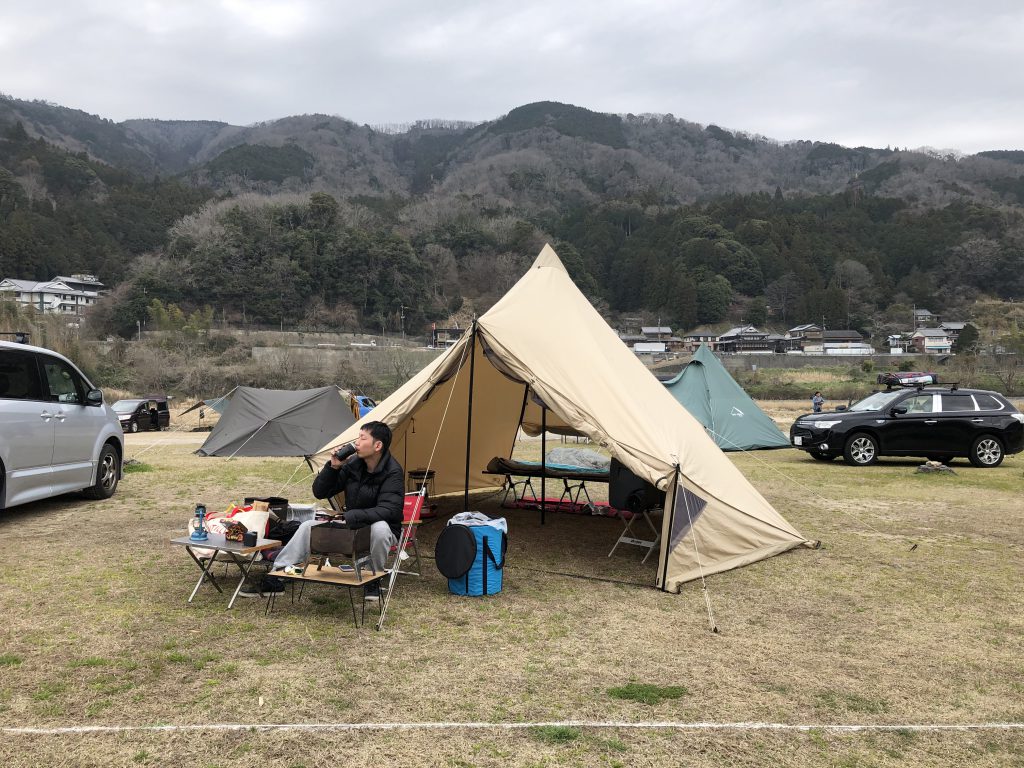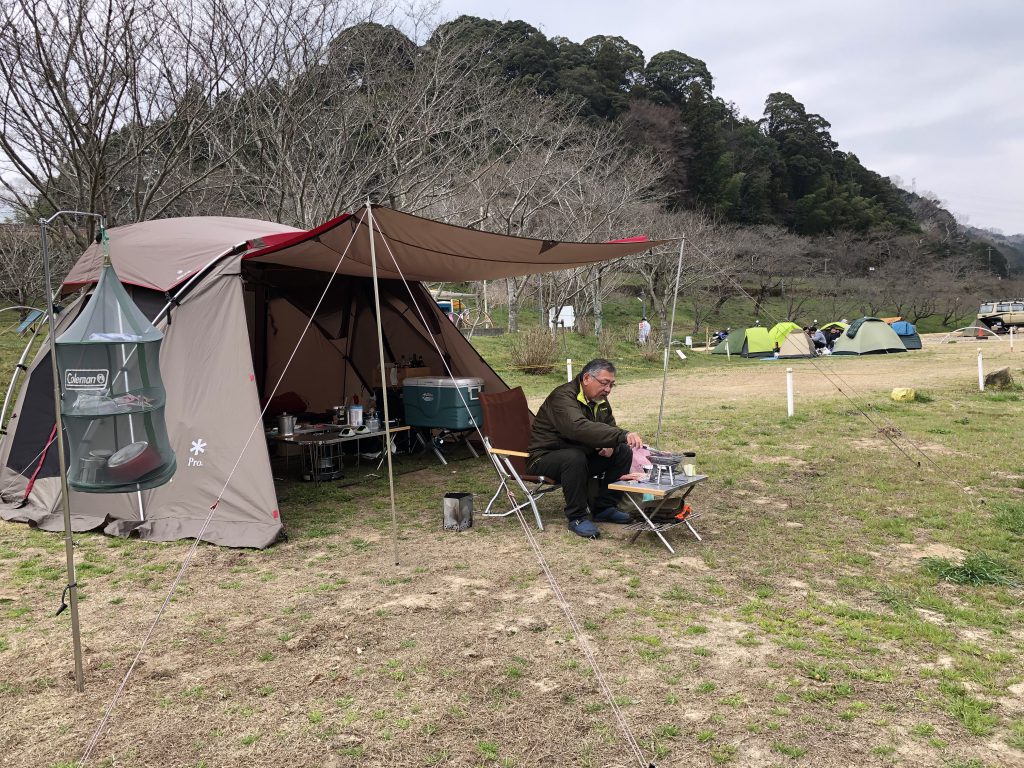 Toilets and kitchens are kept clean in two squares apart from the river. You can find Kasagi Station on JR Kansai Line running behind the squares. These squares will be covered with cherry blossoms soon! If you go upstream of Kizugawa River, you will find lots of giant stones suitable for bouldering. This area is good for climbers because climbing is allowed by locals and is managed by Kasagi Climbing Club. You can find canoes on the river, too. Refresh yourself in Kasagi!