Overlook "Tea paradise" at Ishitera Tea fields in Wazuka
Written by National Government Licensed Guide Interpreter Nana Hida
The scenery of the tea plantations at Ishitera area has become the symbol of Wazuka town also known as "Tea paradise". The area is registered as a landscape asset of Kyoto prefecture, the very first such registration of the prefecture. In 800 years, the area has inherited mountains and people's lives living in harmony with tea plantations. Therefore this landscape is also recognized as a Japanese heritage site and attracts many visitors.
Unlike the large tea plantations in other areas, Wazuka tea plantations are found on mountain slopes. This is not only a geographical reason of being a valley along the river, also the slope makes it drains well. Thanks to these features the unique and beautiful landscape came into existence.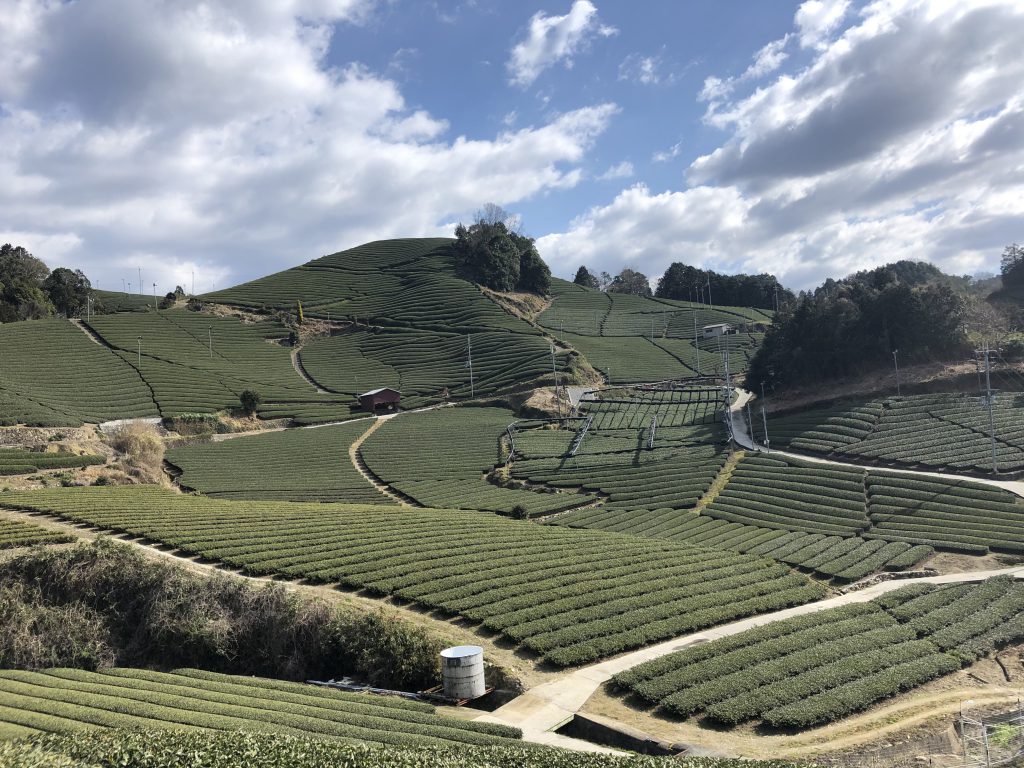 Have you notice many poles standing in the field? They are fans to protect tea leaves from frost. The main tea harvest season is in May when fresh leaves are coming out, but those new leaves are vulnerable to the early spring frost. The temperature gap between day and night also brings in mist in the early morning. It is said the mist protect tea leaves from strong sun light and produce the rich taste and aroma.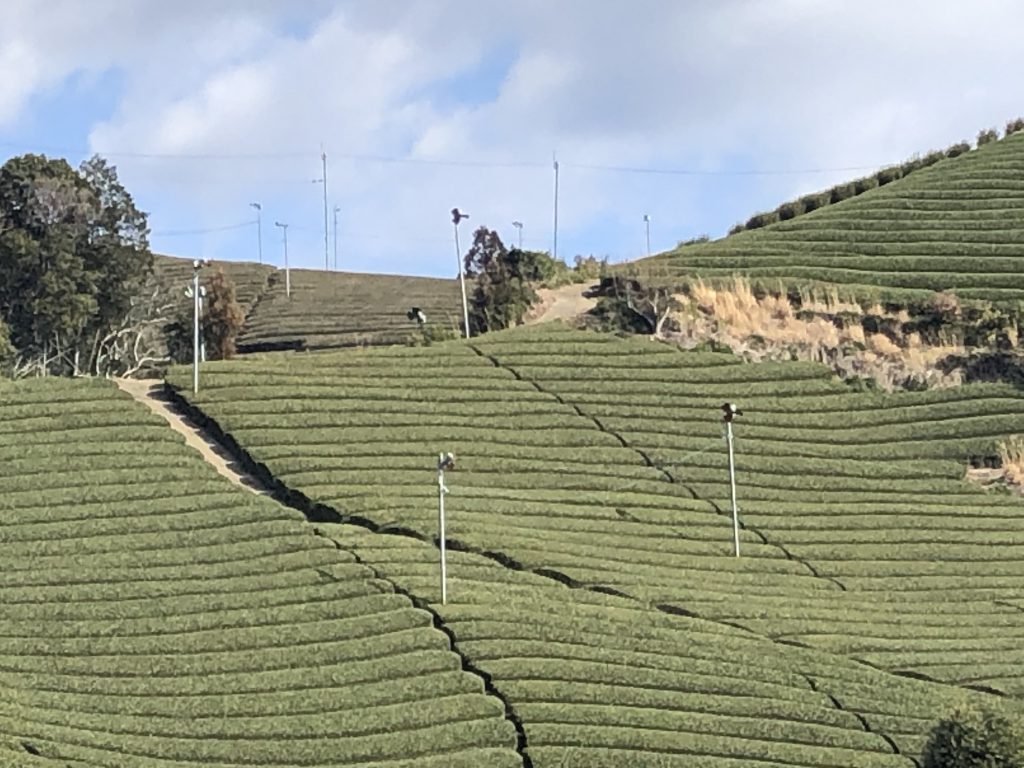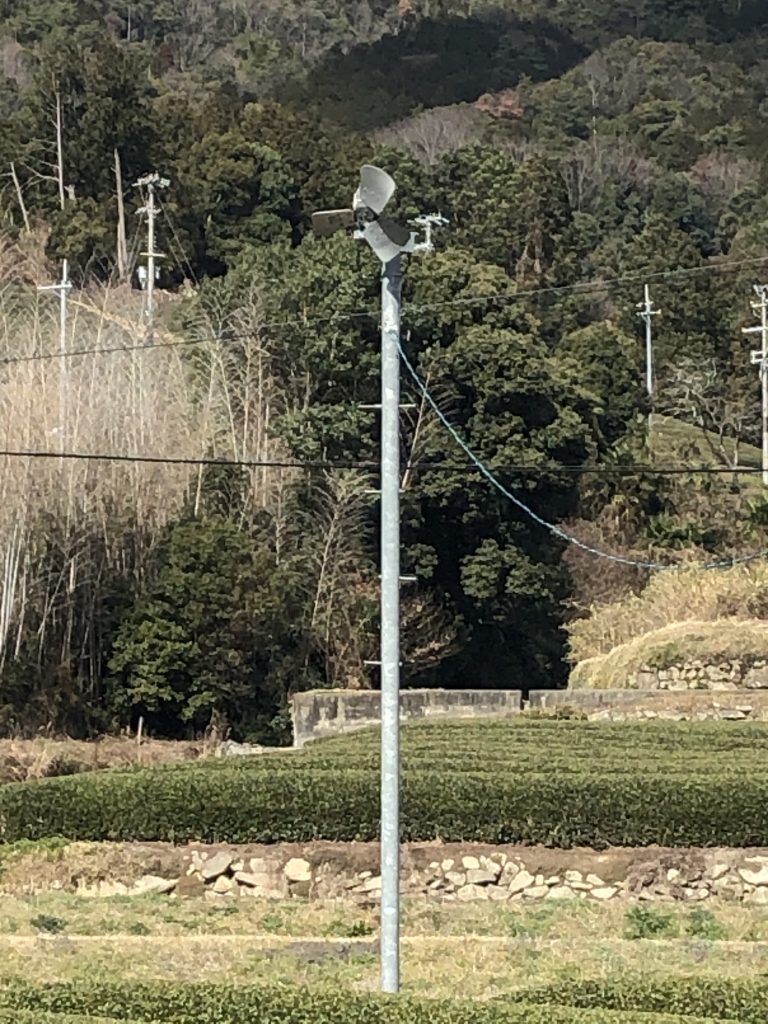 However, these tea fields are maintained originally not for tourism, but for tea production. The narrow roads don't have enough parking space for local farmers. When you visit the area, please follow the rules and do not enter the fields or disturb the farmers' work.
In the Ishitera area, there is parking space and a cafe just in front of the scenic point so that you can enjoy the view over a cup of tea and delicious tea ice cream. If you like to visit tea fields, Wazuka offers a variety of tea farm tours. Please check their website for details.