Omido Kannonji: The hidden temple with a national treasure in the countryside
Written by National Government Licensed Guide Interpreter Nana Hida
Omido Kannonji temple is located in Fugenji area in the countryside of Kyotanabe city. Can you imagine a Buddhist statue designated as a National Treasure is found in this small temple? It is not well known even among Japanese people. However, it is said that this temple was originally established more than 1,300 years ago by the imperial order. There had been more than 30 buildings belonging to this temple until they were burnt down in the middle of the 15th century.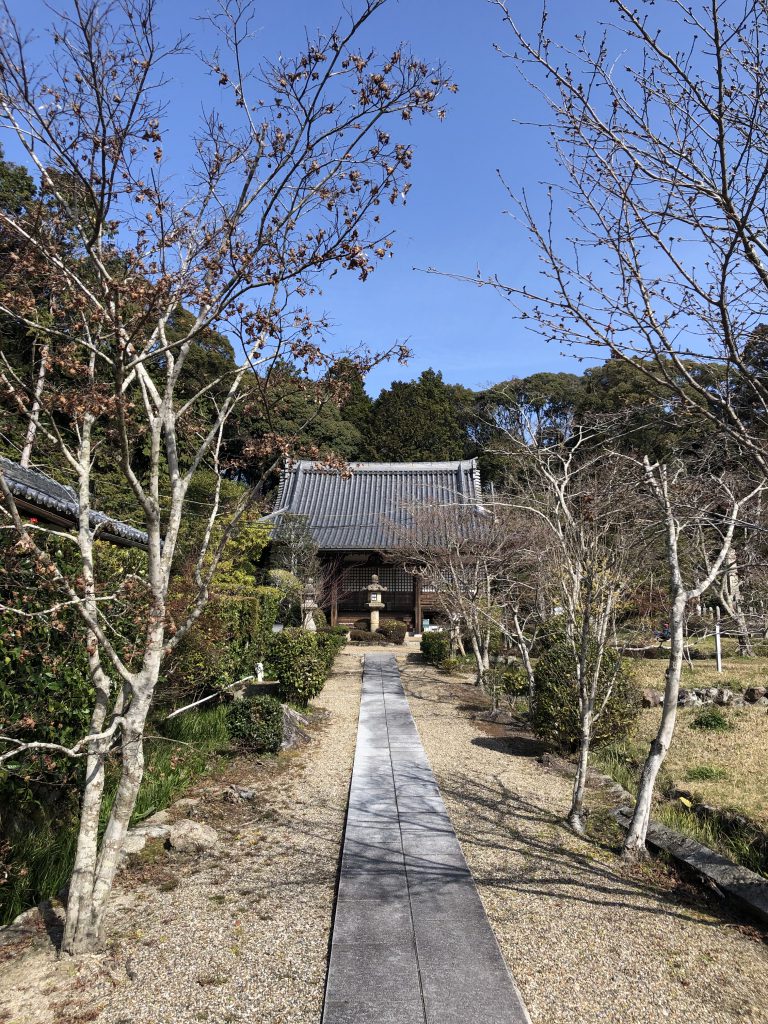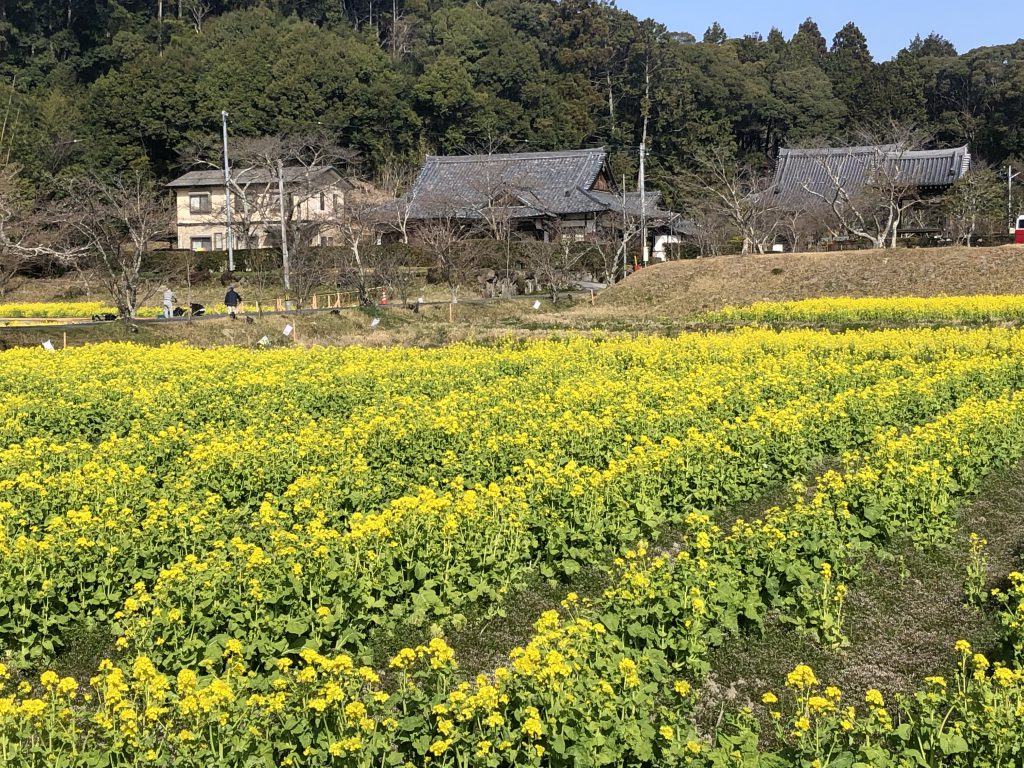 The principal image of this temple is the eleven-headed Kannon Bodhisattva, believed to be the original from 744. It is one of the oldest among many statues of same deity found in Japan. .
The temple priest will open the door of the main hall and show you this statue if you pay the priest 400 Yen admission. It is a shame that you cannot take any picture, but we can see the beautiful face and the shape of the statue up close. It is unusual to see a national treasure at such close range. The photo shows a copy of unique Buddhist sutra using pictographs, which was written for those who could not read letters in old days.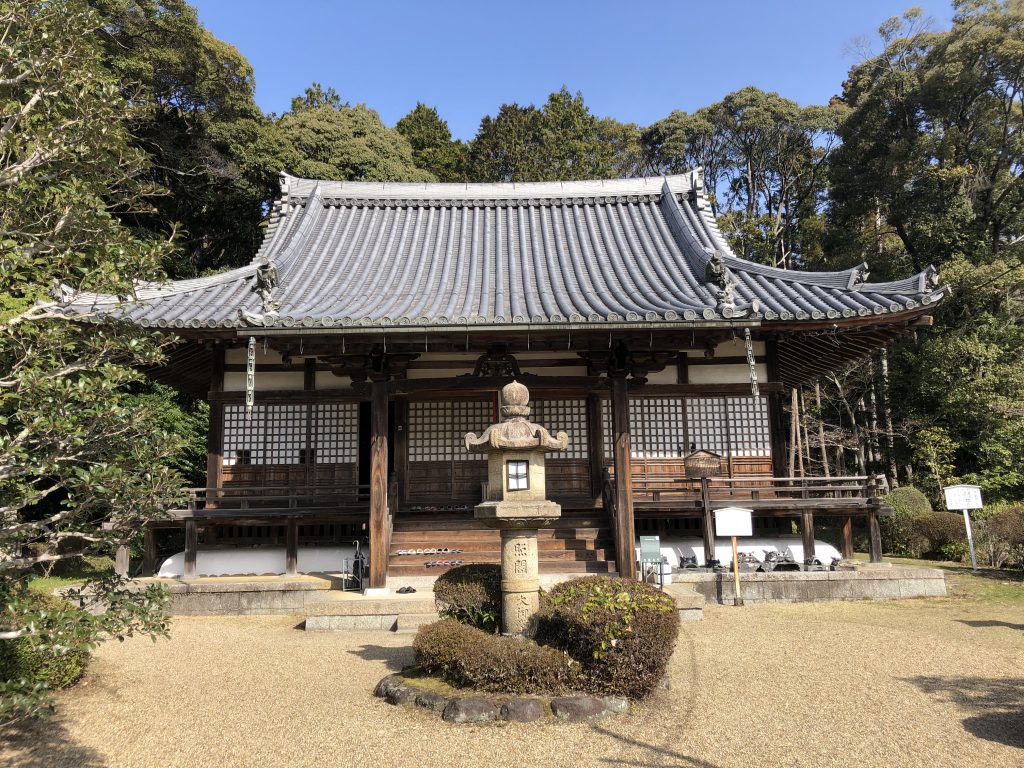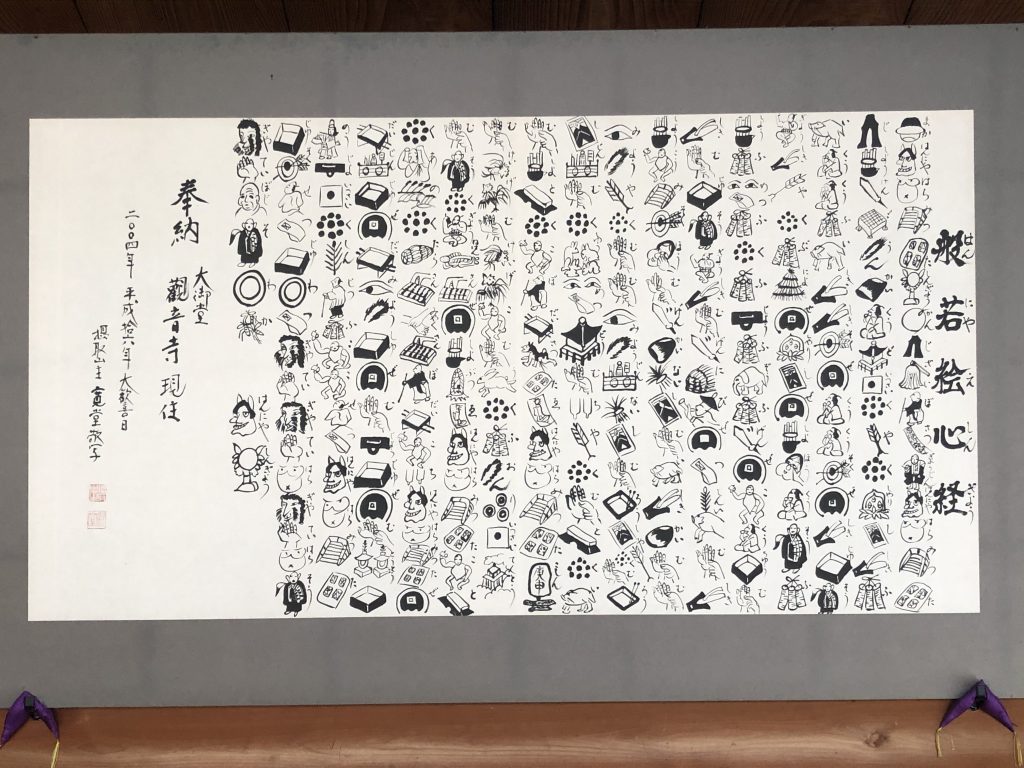 In the current temple ground, in addition to a small historic shrine there are only a few buildings including the main hall and a bell tower. They are in harmony with the surrounding nature and the community, not to mention the garden with a pond. The temple ground is always open and welcome people coming even for a short rest. Several events are held at the temple throughout the year including a food and handicrafts market, illumination of the main hall and autumn foliage.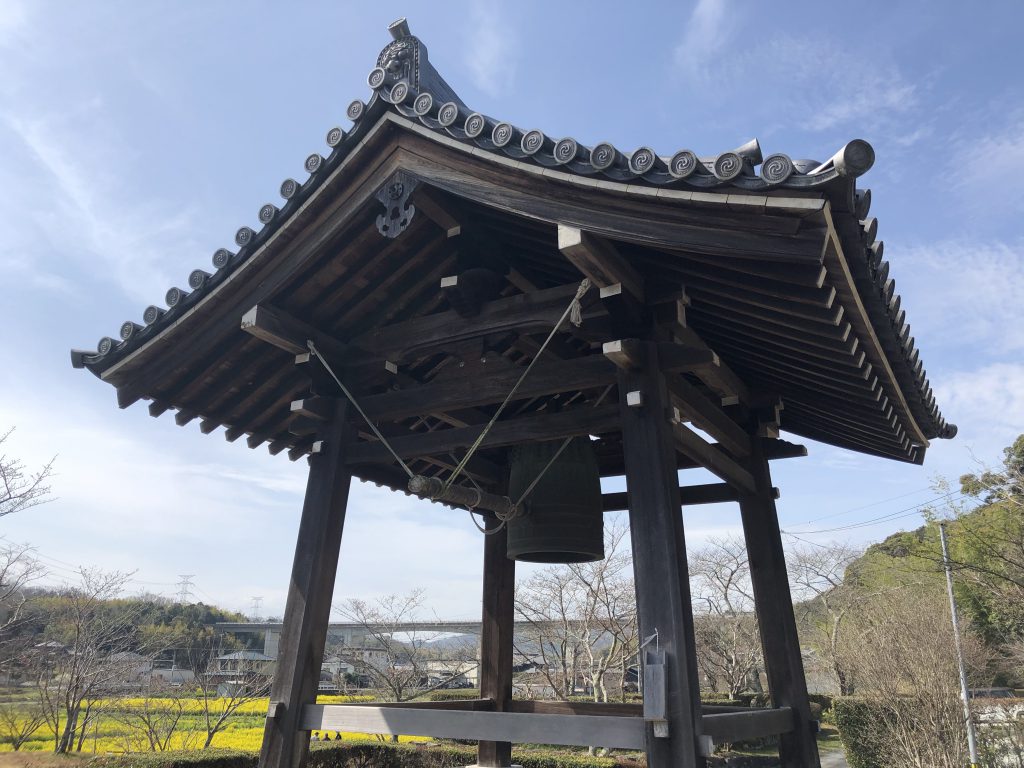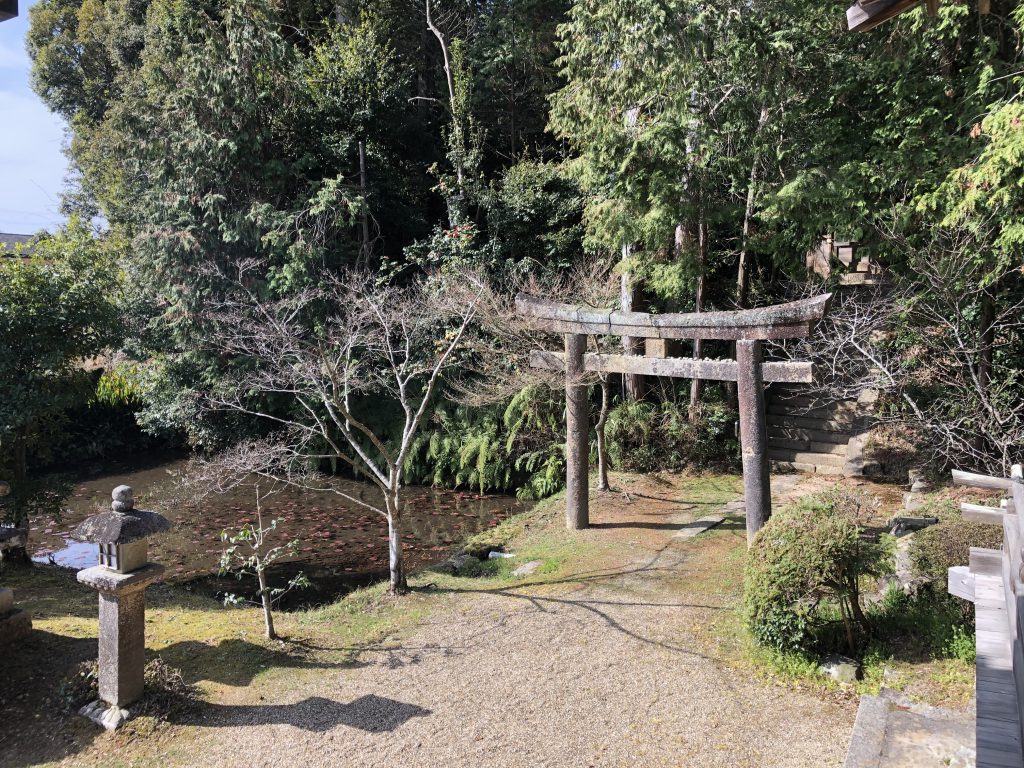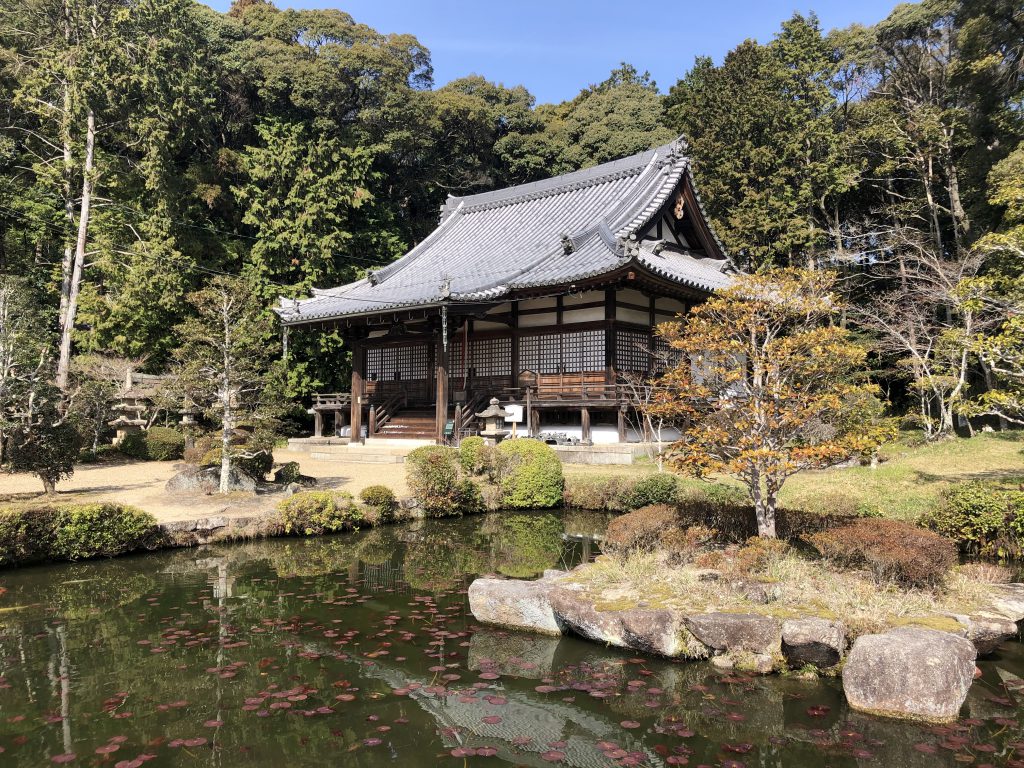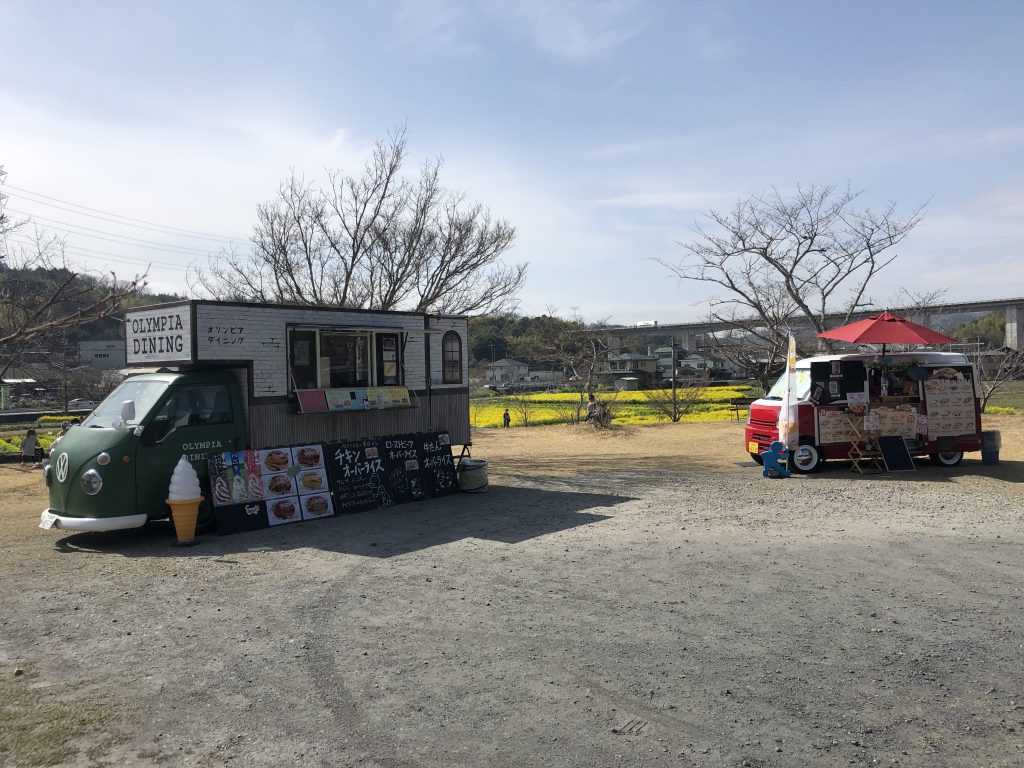 The busiest season of Kannonji area is in early spring usually from late March to early April, when canola flowers are in bloom. The combination of the yellow flower fields and cherry blossoms is spectacular. Even after the flower fields turn into the paddy fields in early summer, the rural landscape will remind you of an old village found in Japanese folktales, Moreover, this is also little-known great spot to enjoy autumn colors.