Obaku-san Manpuku-ji, a Chinese-style temple which taught a method for making tea in Japan
Written by National Government Licensed Guide Interpreter Keiko Tsutsui
I visited Obaku-san Manpuku-ji Temple, which is 5-minute walk from JR Obaku Station. It was founded by a Chinese Zen master, Ingen, who taught Japan Kamairi, the "roasted and roll" method of tea preparation about 350 years ago. These exotic constructions reflecting culture of Ming Dynasty in China are original and have been maintained very well. So, they are important cultural property of Japan. Even now, Manpuku-ji works as the center of Sencha-tea, and the head temple of Zen Obaku sect, having about 450 branch temples throughout Japan.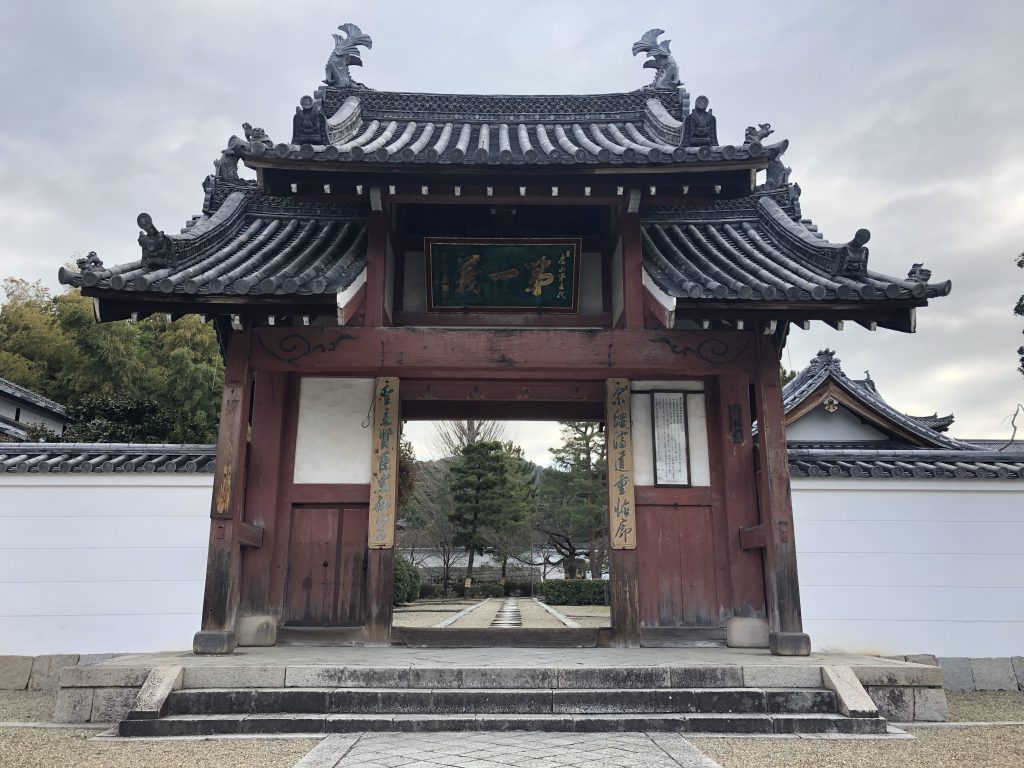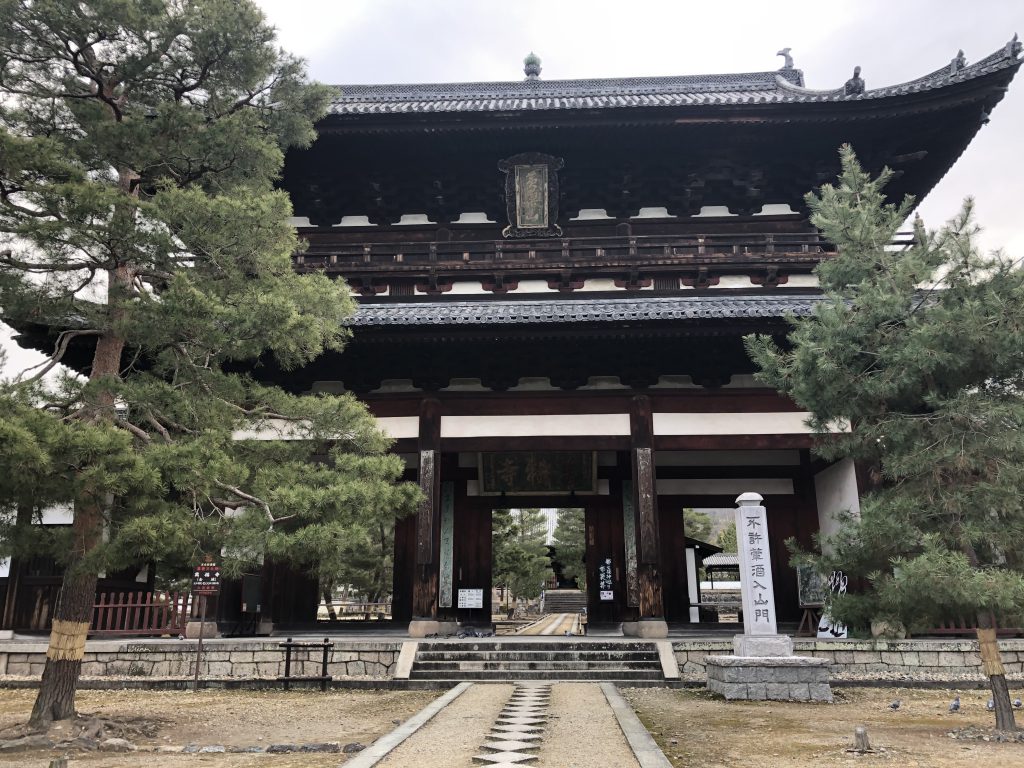 This temple has cherished the original Chinese culture. For example, when I encountered the memorial service for Ingen held on the 3rd of every month at Kaisando, the monks chanted sutras in their original Chinese pronunciation as if they were singing songs! How unique! I hear the monks should study chanting sutras in Japanese as well to become good monks at branch temples. Training to become bilingual monks must be difficult!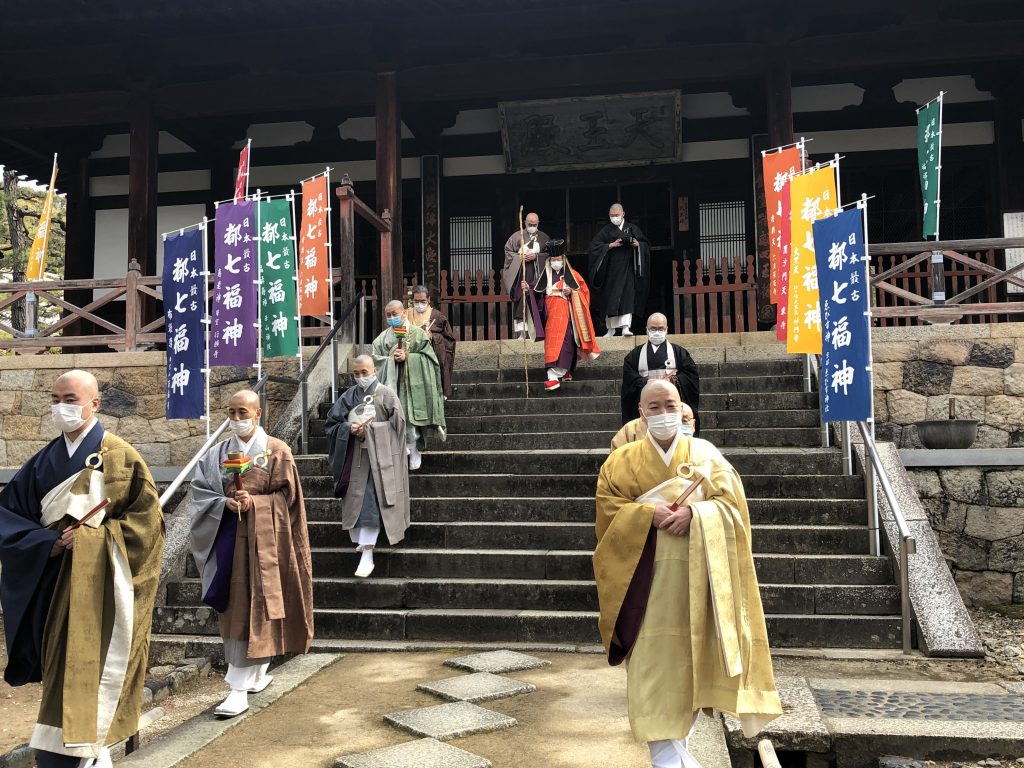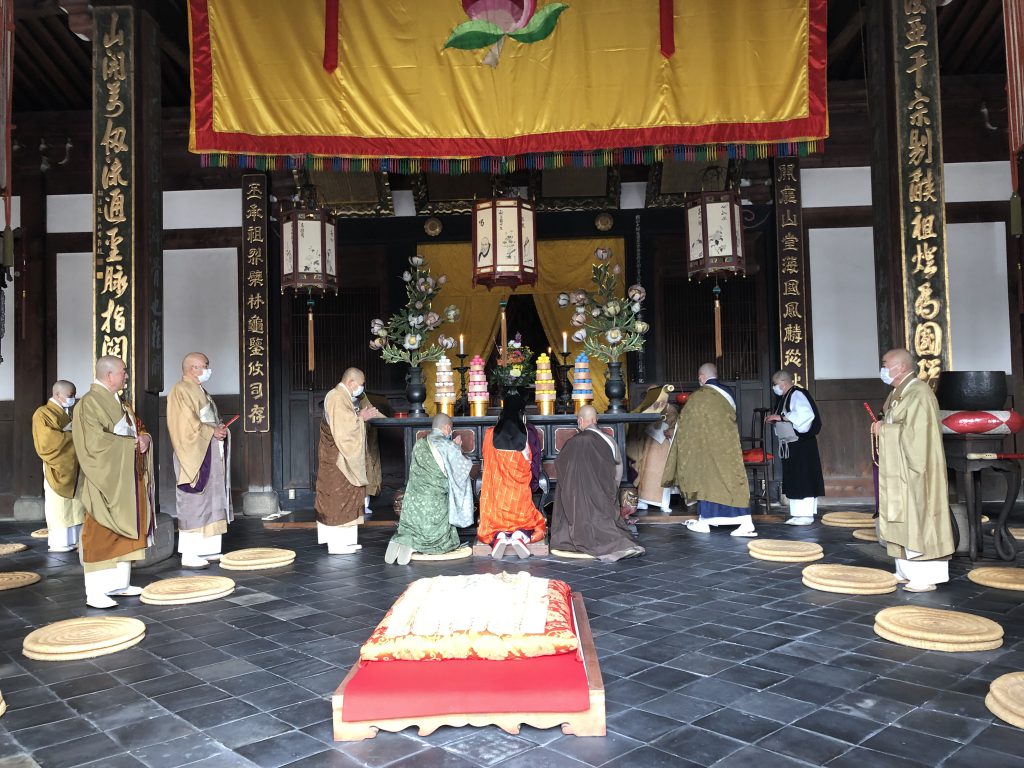 When I proceeded to Ten-no-den Hall, Hotei Son was waiting to make me smile or even laugh by his pot belly and huge bag. This was the largest Hotei that I had ever seen. I hear he was a real Chinese monk who lived in 10-11th century. In Japan, he has been a popular member of "Seven Gods of Fortune" and worshiped as a god of happiness and prosperity. What does he have in his huge bag?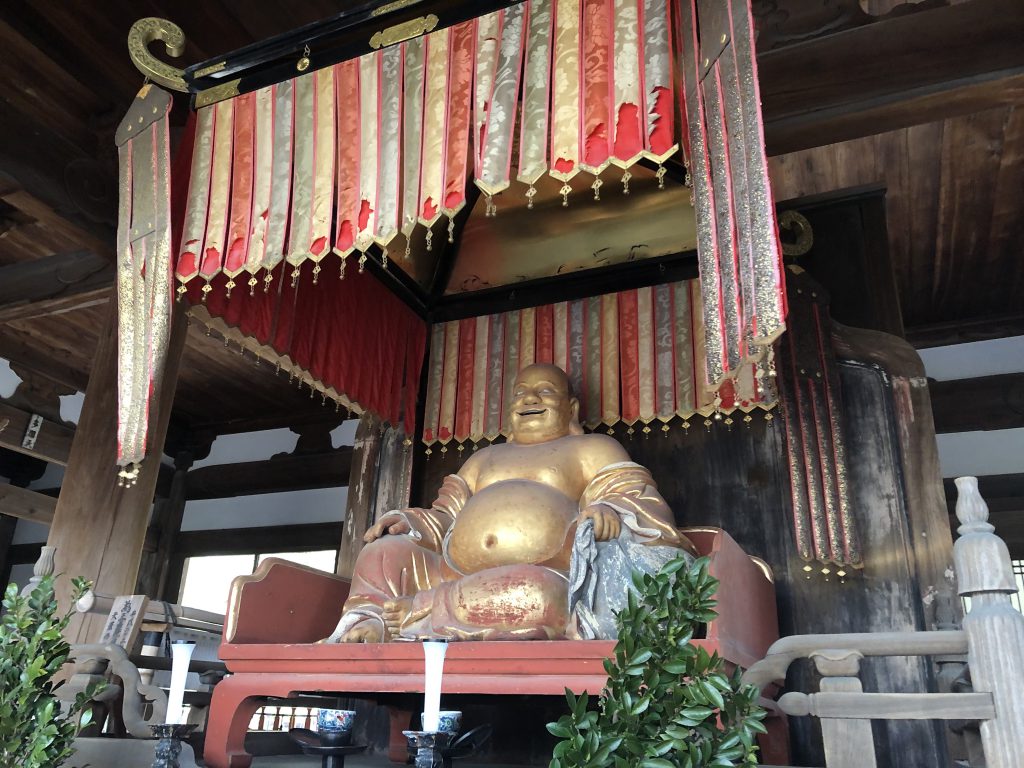 Next, I proceed to Daiyuhouden, the main hall to meet Shakamuni Buddha in the center with two attendants. Then, I was surprised to see the faces of 18 disciples sitting on right and left sides. They were Indians! Here, I could firmly realize that Japanese Buddhism was born in India and transmitted to Japan through China. Manpuku-ji has cherished Buddhism in its original and international style!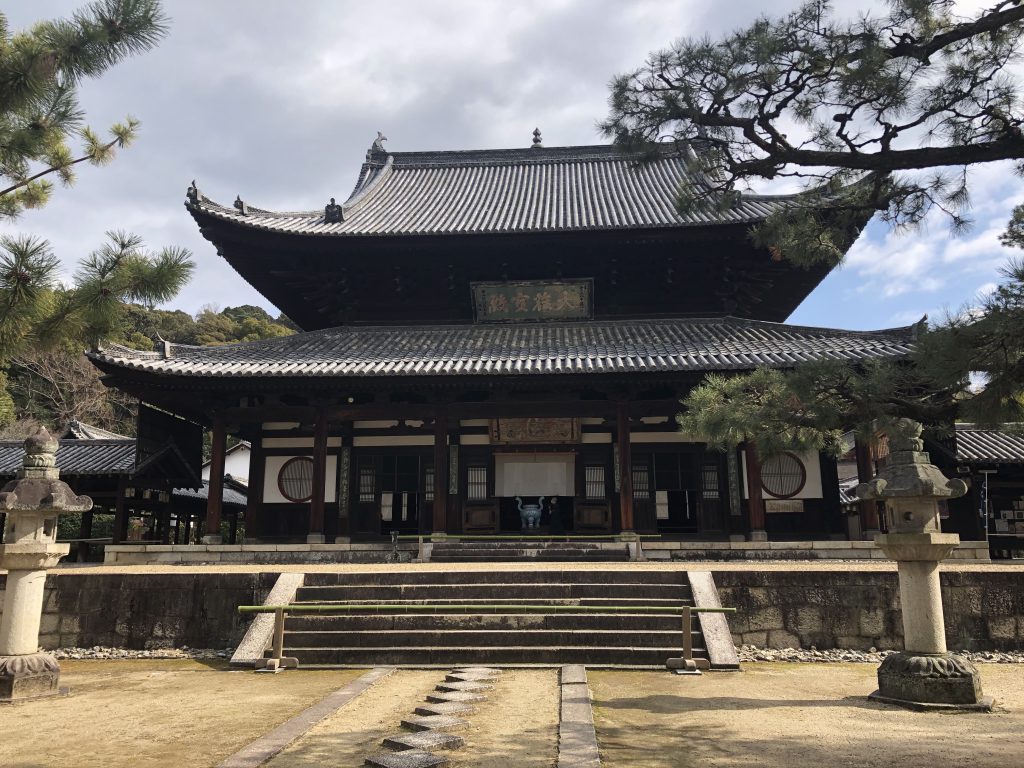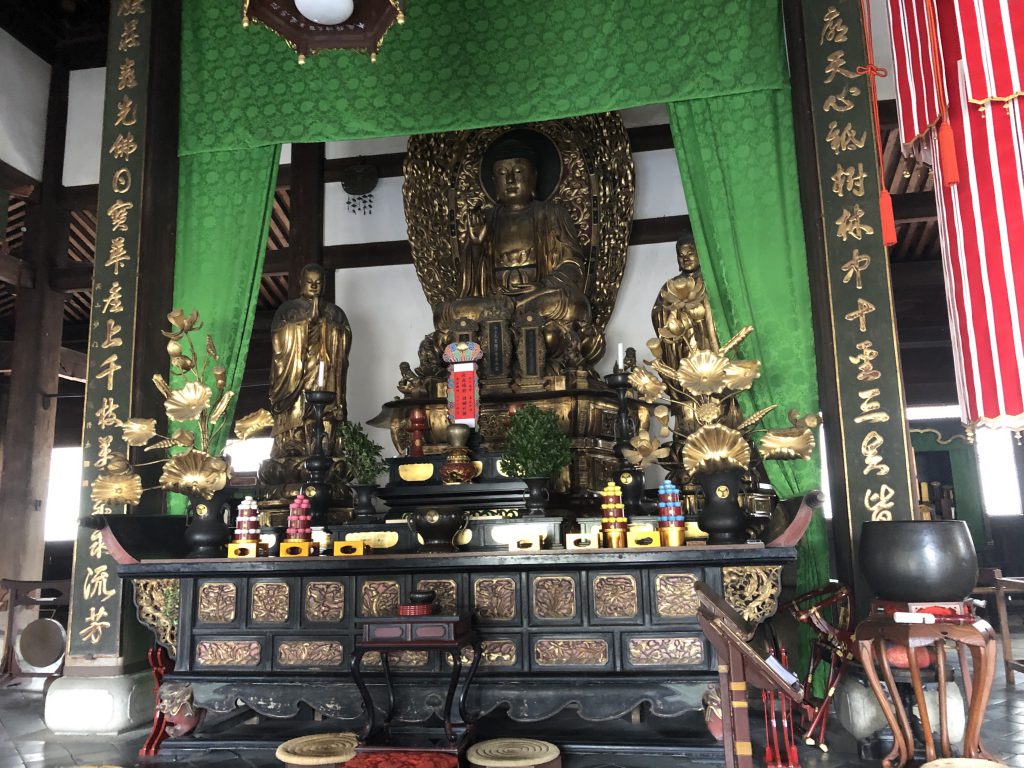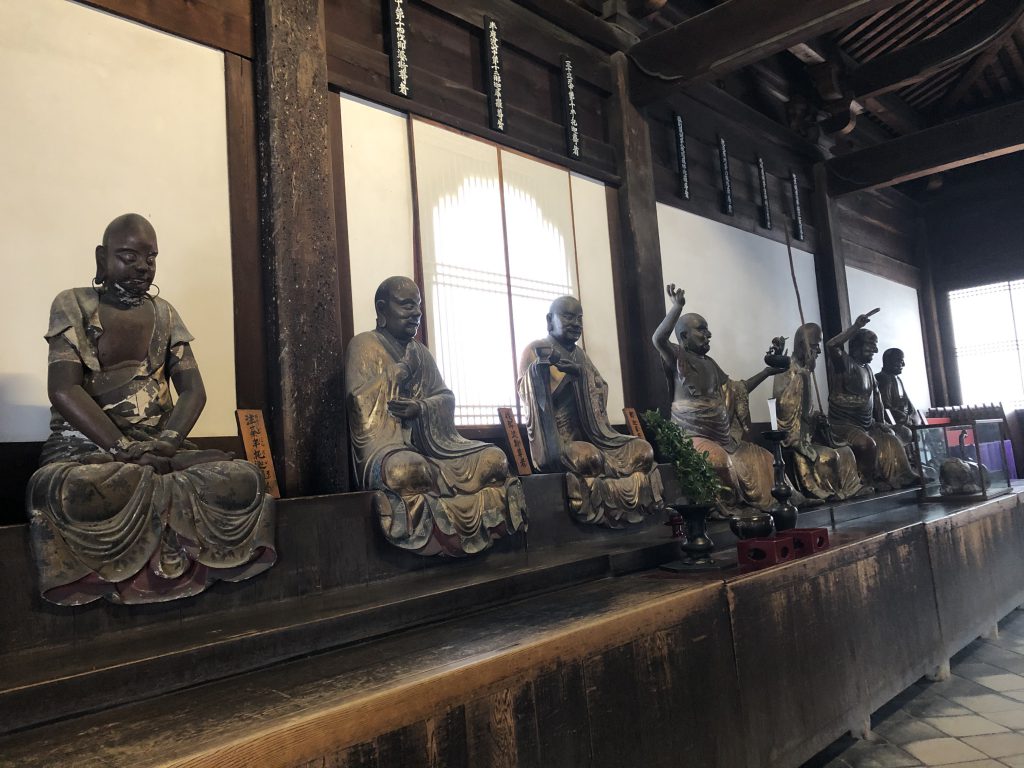 At the corridor, I found a wooden fish board called Kaipan. Monks bang this to tell time for starting events. It is the origin of Mokugyo, the round wooden bell used in many Japanese temples. Then, why fish? Because its eyes are always open 24 hours. Work hard and open your eyes even when you fall asleep while chanting sutra! Also, the ball in the fish's mouth represents human desire. By hitting the back, the monks remove people's unwanted desires. Bang!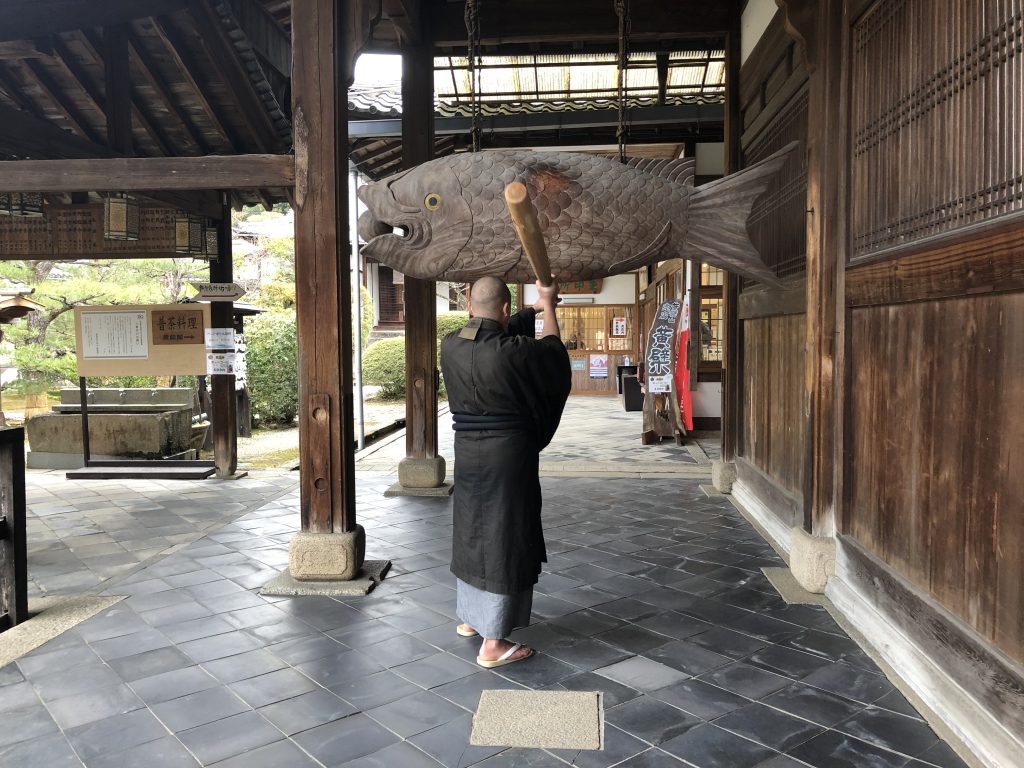 At Manpuku-ji, even beginners can experience Zasen meditation (reservation needed). So, I could learn how to do Zazen from this kind monk. Sit quietly, keep your eyes half-closed, and concentrate on your breathing, counting 1, 2, 3… When I did Zazen in another temple, I was told to seek for nothing. But here, as one of Shakamuni Buddha disciples gives a hint: I may seek for Amitabha in my own heart. What a relief!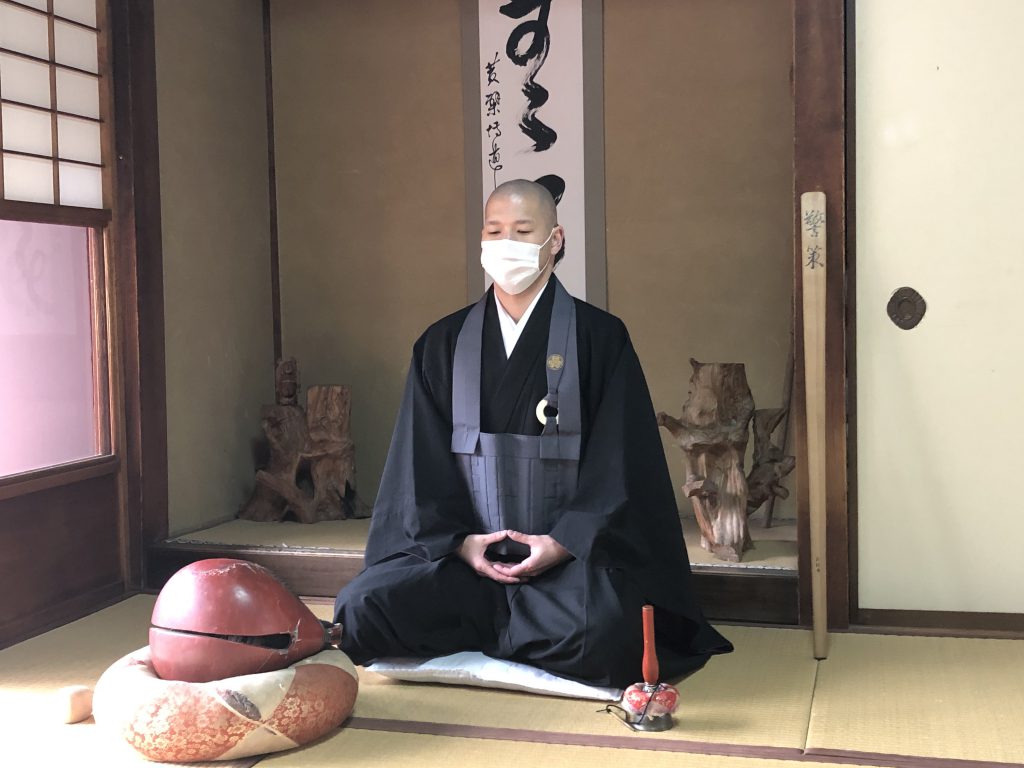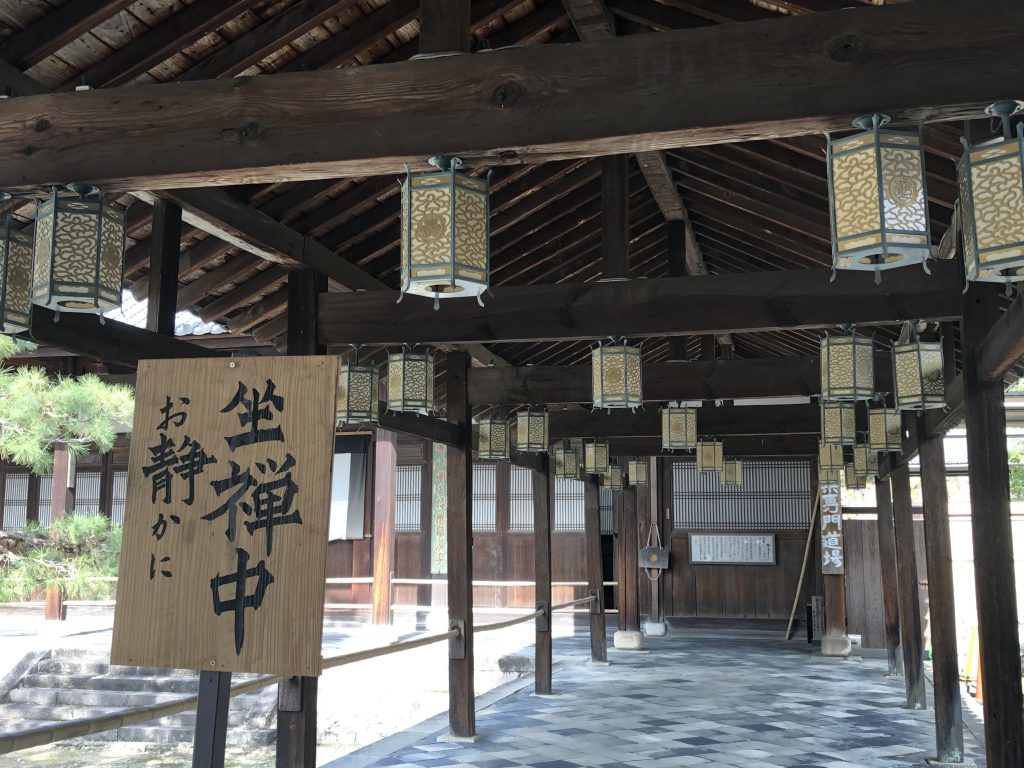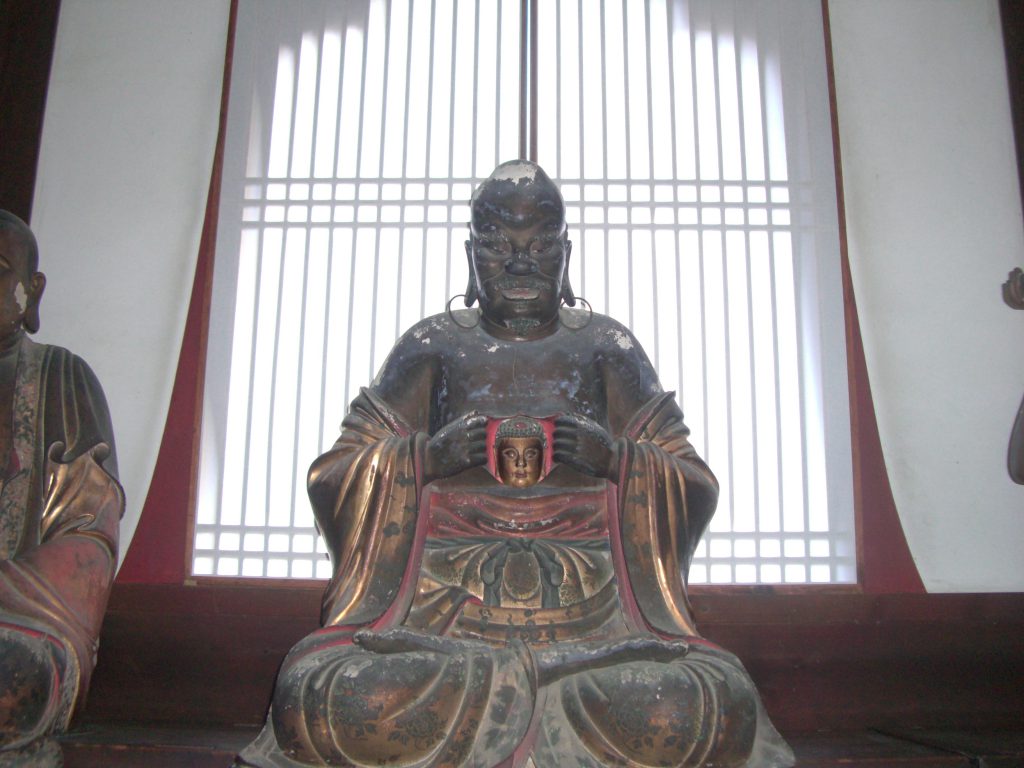 Besides Buddhism and tea, Ingen taught cooking, art, literature etc. Surely, I eat Kidney beans named Ingen-mane in my daily life! Further, Chinese-style Buddhist vegetarian cuisine called "Fucha Cuisine" has remained here. As the picture shows, Fucha Cuisine seems fantastic as party dish because it is usually served on large plates for several persons. Due to Covid 19, however, I hear bento-style Fucha Cuisine per person is served now. I wish I had a chance to try it!