Nagarebashi: What is the secret of the ionic bridge?
Written by National Government Licensed Guide Interpreter Nana Hida
If you like Japanese samurai movies, you might have seen this bridge in the film. One of the longest wooden bridges in Japan has been often used as a location for shooting historical dramas because of the simple structure and the location surrounded by nature. The bridge over the Kizu-river is officially named Kozuyabashi, but it is called as Nagarebashi by local people.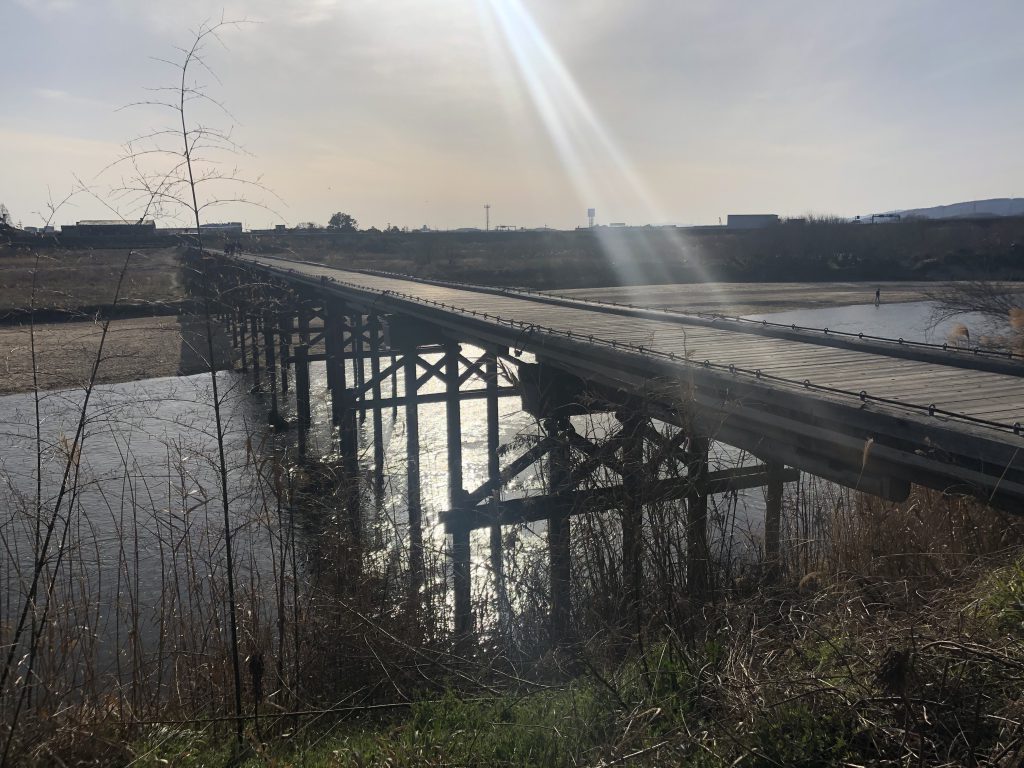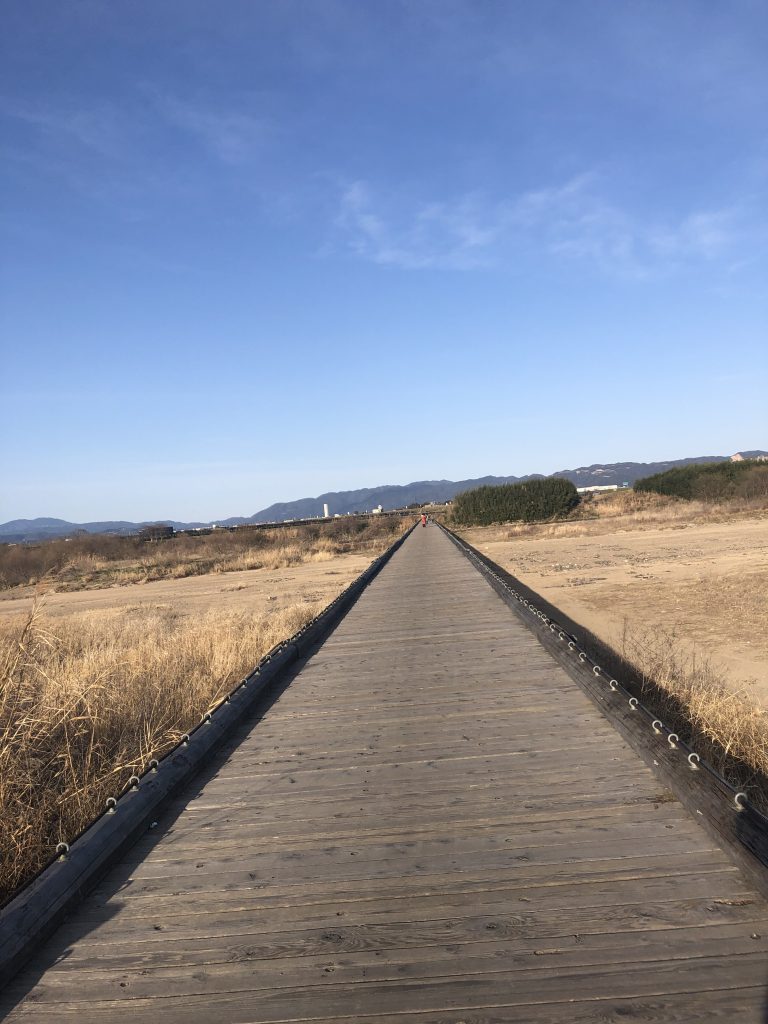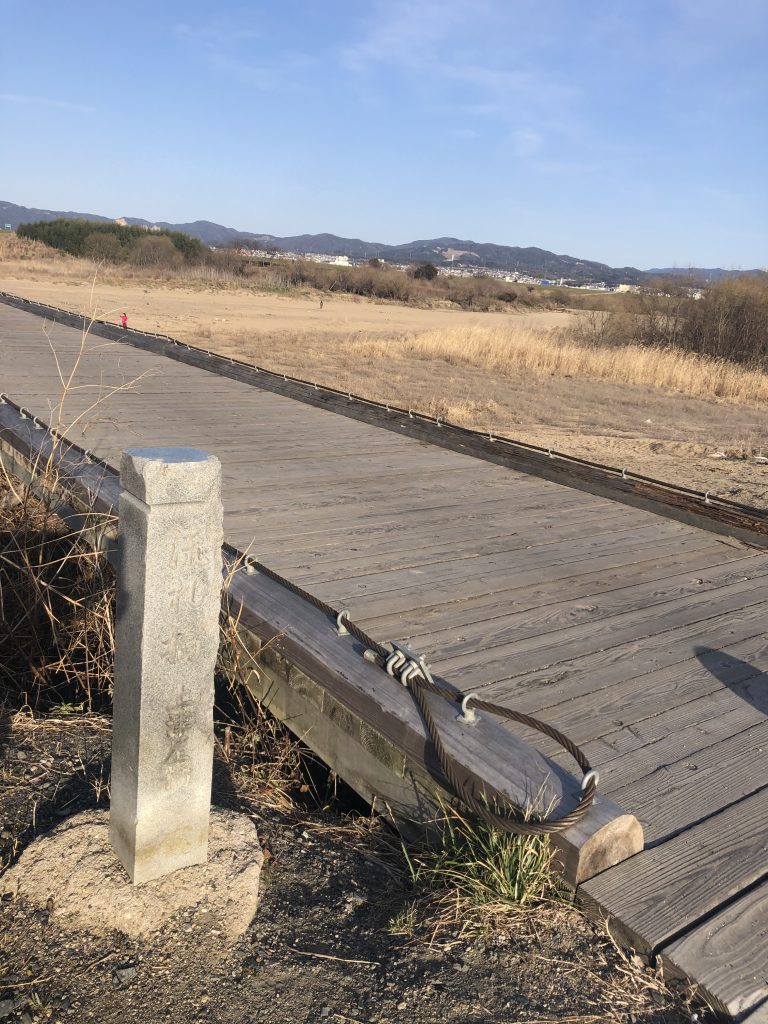 Nagarebashi literally means a bridge flowing away. Since it was built in 1953, the bridge has been washed away after heavy rain again and again
(23times by 2019). If the water level rises and get over the bridge boards, the boards will rise to the surface and be divided into eight parts. They are connected with the bridge piers by wires and look like the rafts drifting down the river. This structure disperses the water pressure to prevent collapse of the whole bridge. As the water level goes down, the bridge will be restored after pulling the wires to recollect the bridge boards.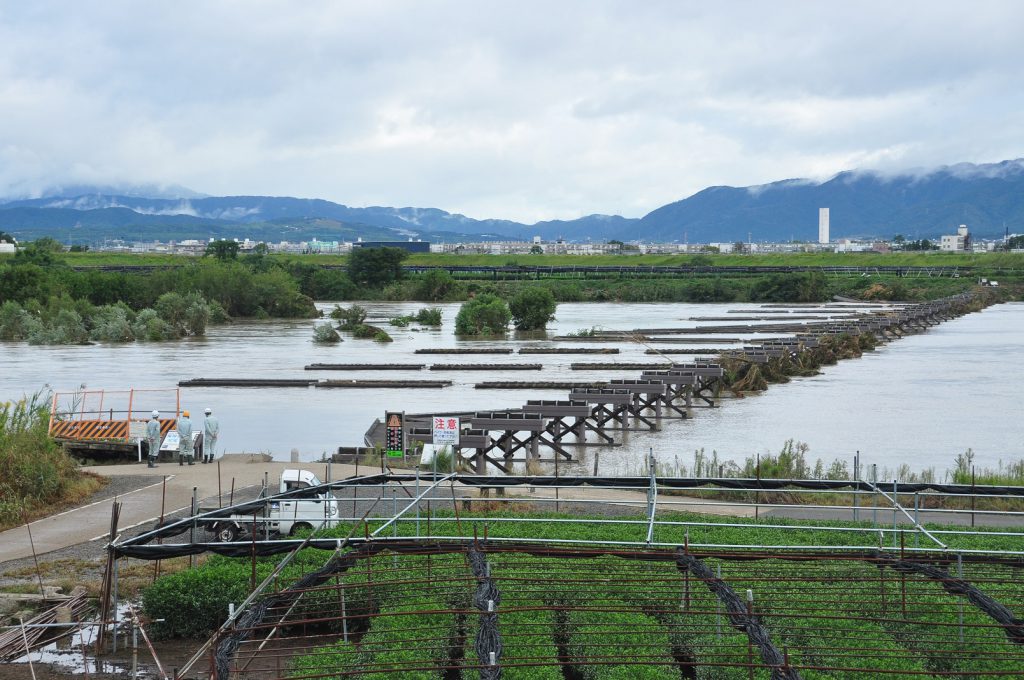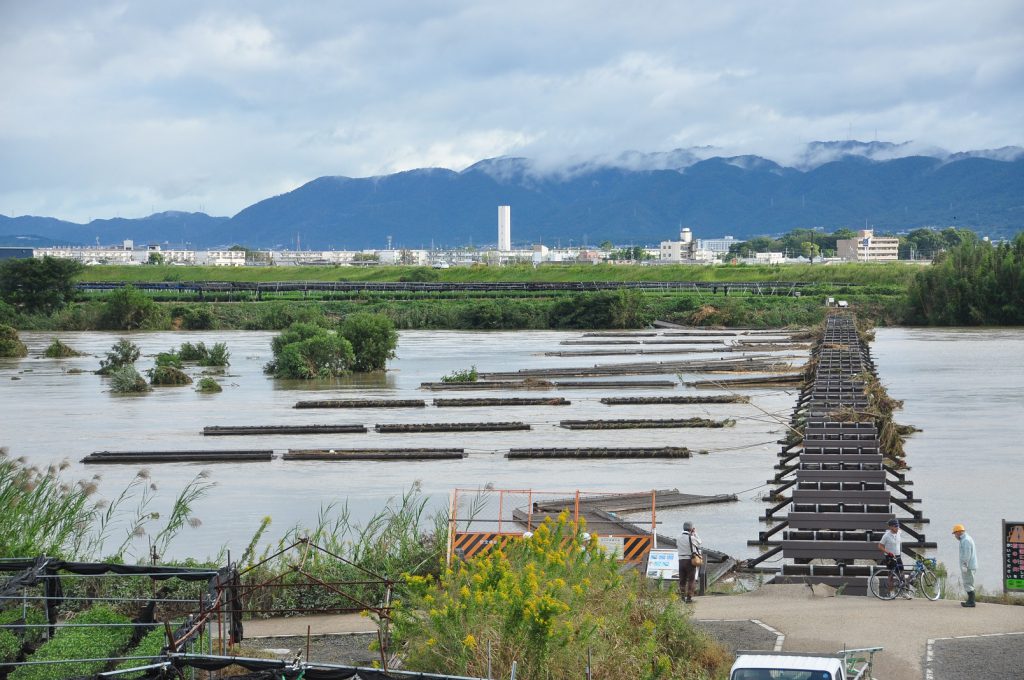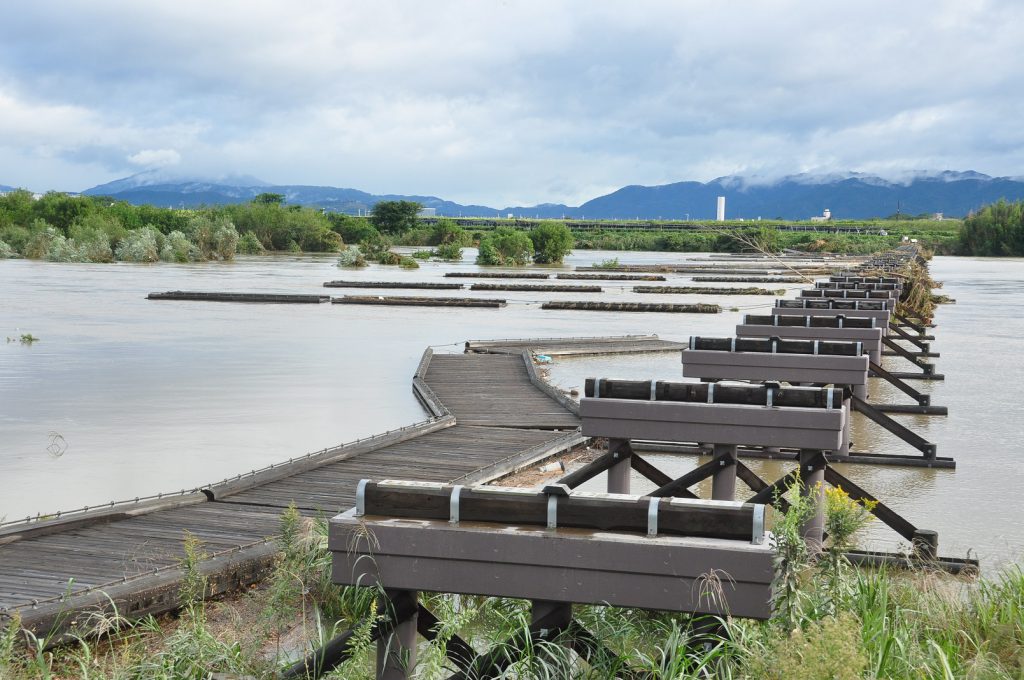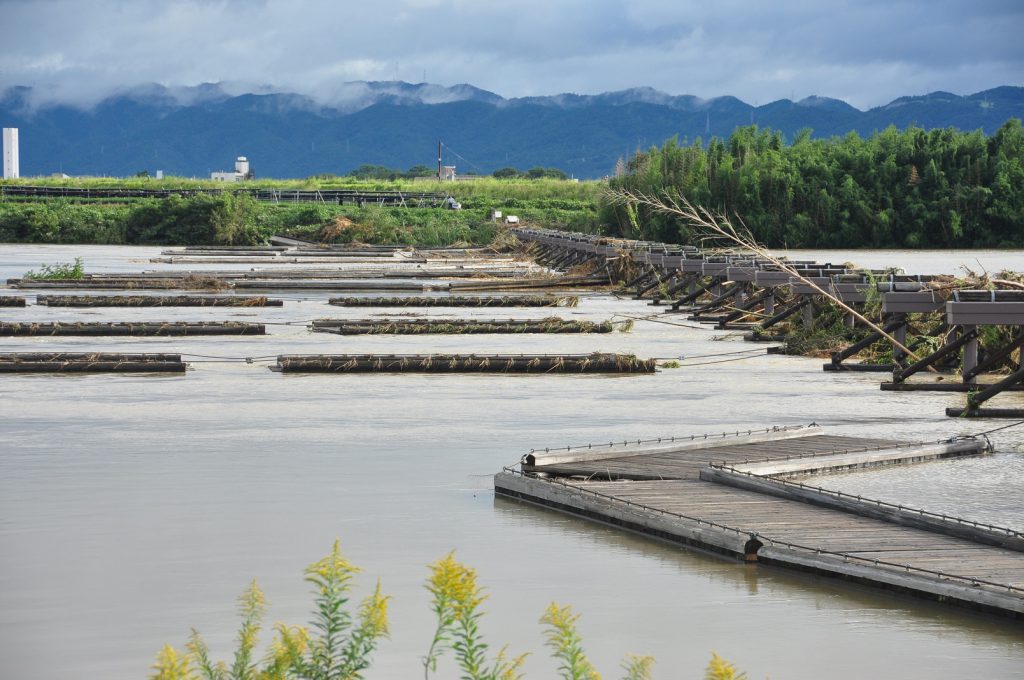 The bridge connecting two towns is still used by the local residents in their daily life, but the characteristic structure and the surroundings of the bridge attracts more tourists
Of course, you can cross the bridge on foot, but be careful there is no rail and the bridge is pretty high. Once the water level goes lower, you are allowed to go down to the riverside and get close to the bridge pier. It is also interesting to find stone geoglyphs drawn by the former visitors. On the west side of the bridge, there are beautiful tea fields. This is one of the main production areas of Tencha, the material of Matcha.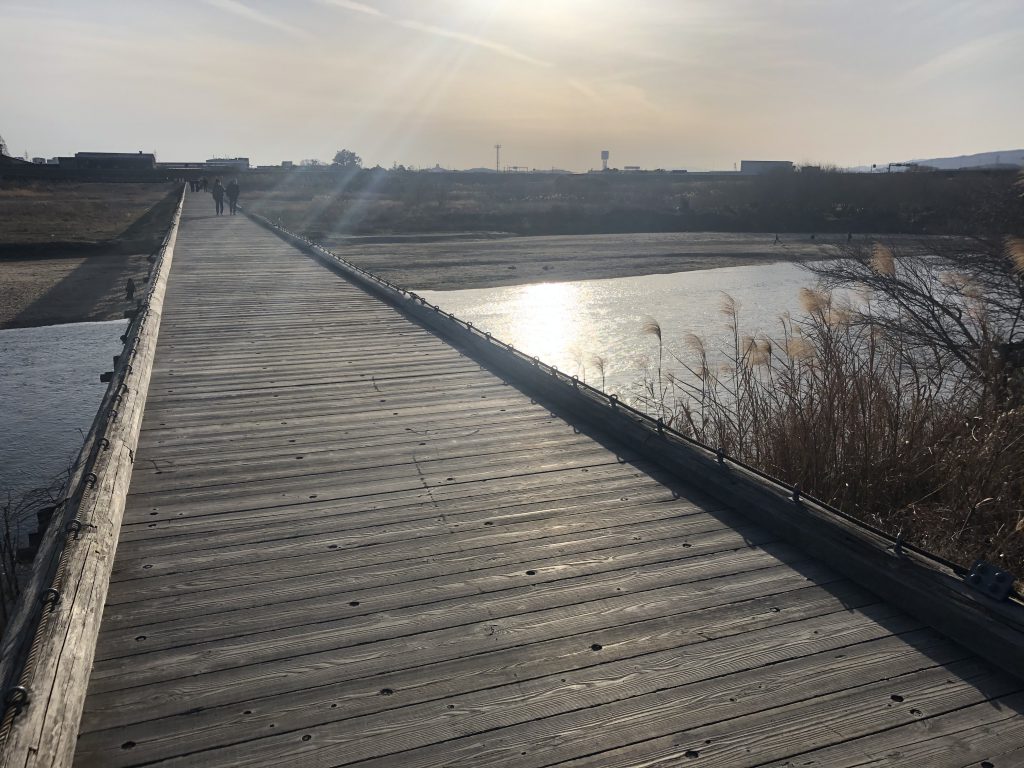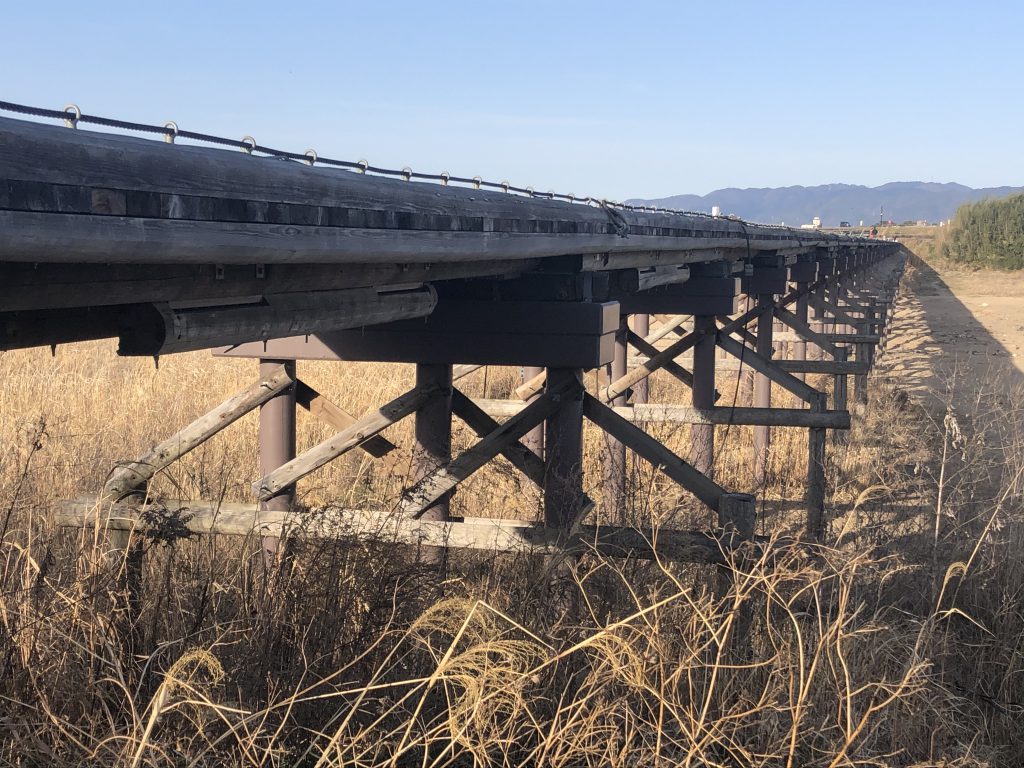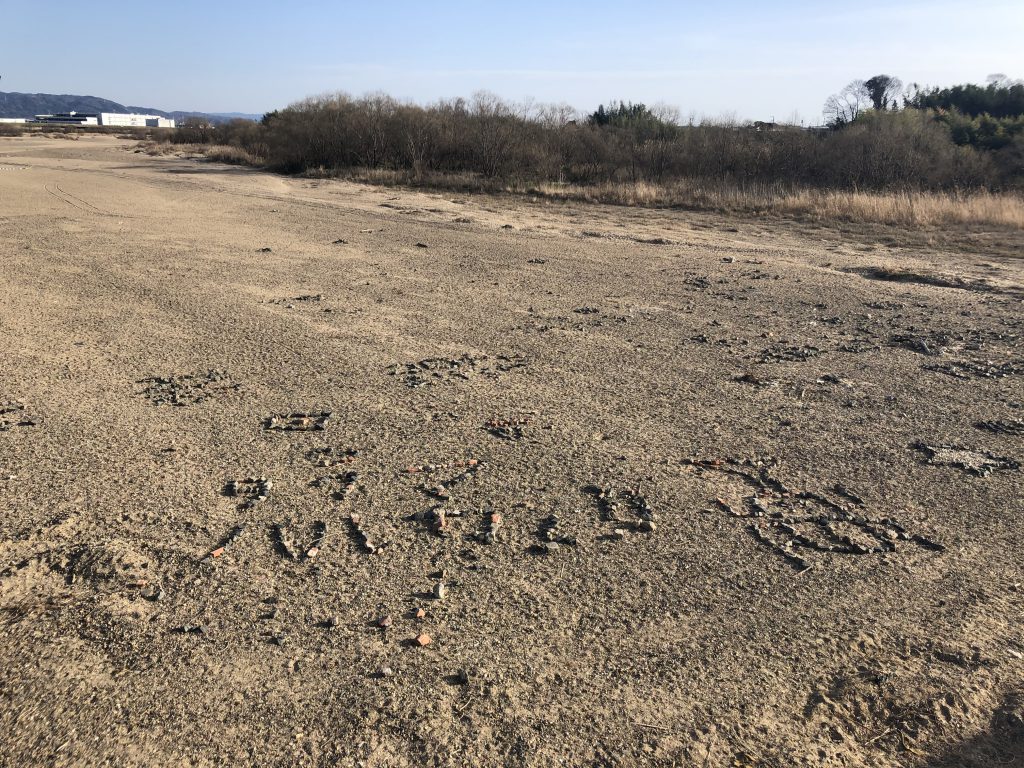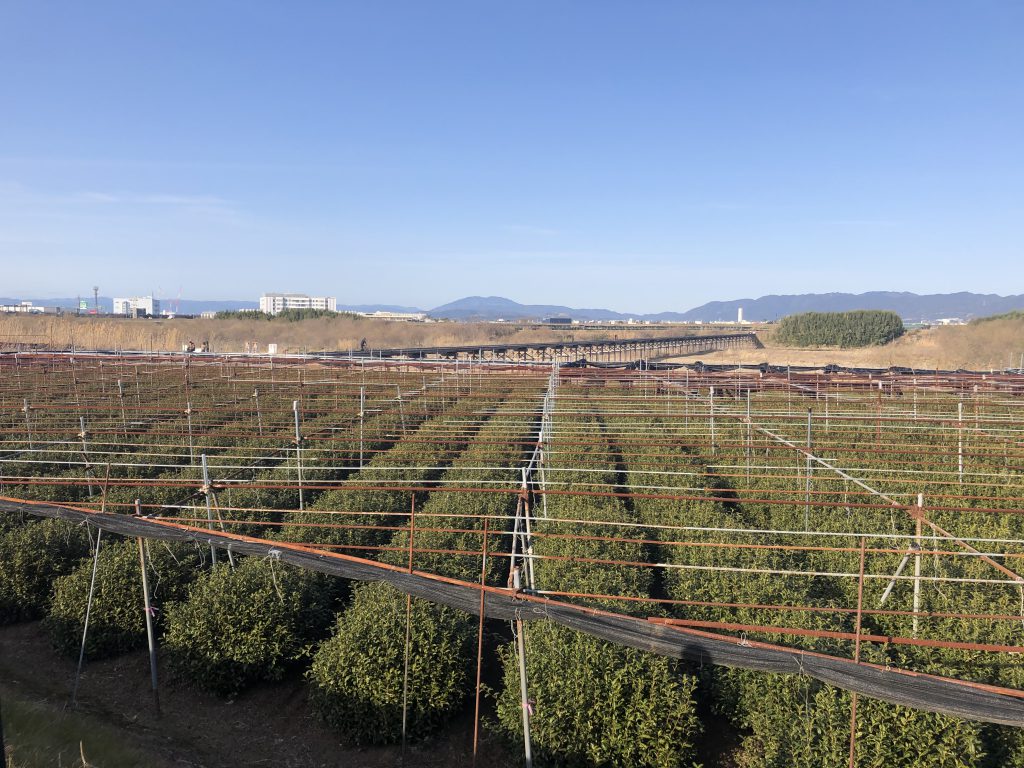 Nagarebashi is on the route of the popular cycling road along Kizu river. It is 45 km long from Kizu in the south of Kyoto to Arashiyama, famous for the bamboo forests in the west of Kyoto, which is. As this is a flat paved road only for bicycle and pedestrian, it will be an easy and safe cycling even for the beginners and children. Enjoy the panoramic view including tea fields scattered along the route. If you like to visit Nagarebashi, why don't you rent a bike at Iwashimizu Hachimangu station of Keihan railway and take this cycling road? It takes you about 40 minutes to the bridge by bike.