Meet Great Bodhisattvas Carved on Giant Stones in Kasagi Temple!
Written by National Government Licensed Guide Interpreter Keiko Tsutsui
Today, I visited Kasagi Temple where I could feel the culture of megalithic worship about 2000 years ago. I could also find Magaibutsu (Deities of Buddhism carved on giant stones) made about 1300 years ago. Located between two old capitals Nara and Kyoto, on top of Mt. Kasagi at an altitude of 288 meters (about 850 feet), Kasagi Temple has been a physical and spiritual training ground for Buddhist priests. Nowadays, it attracts visitors as a hiking course for enjoying nature.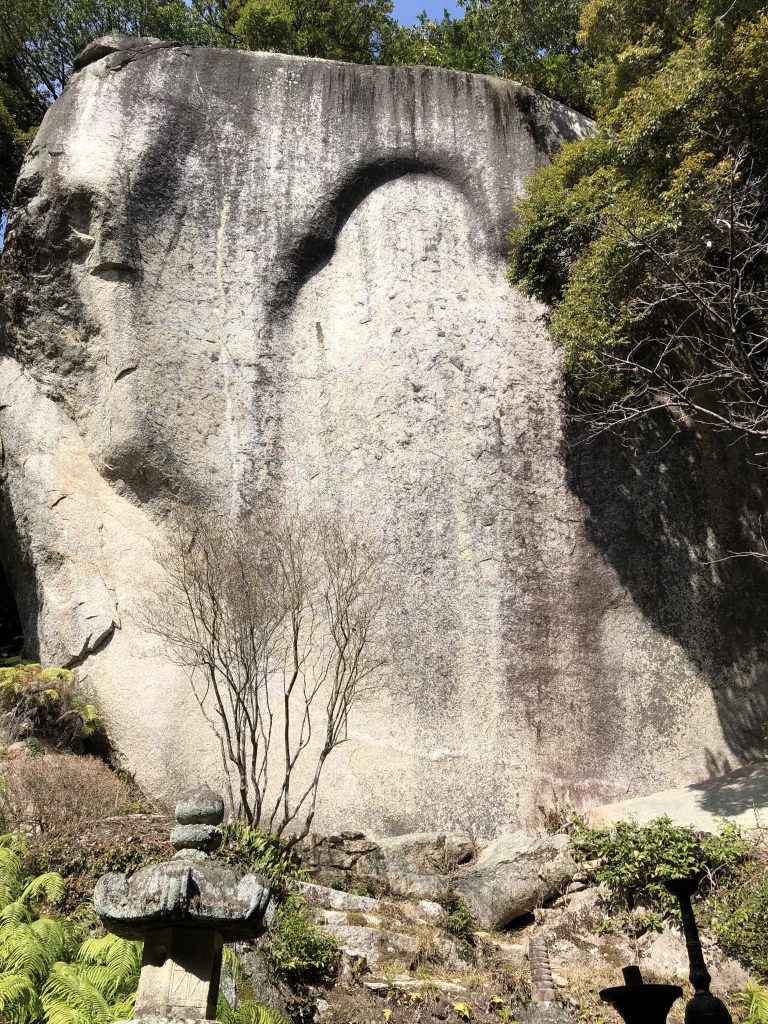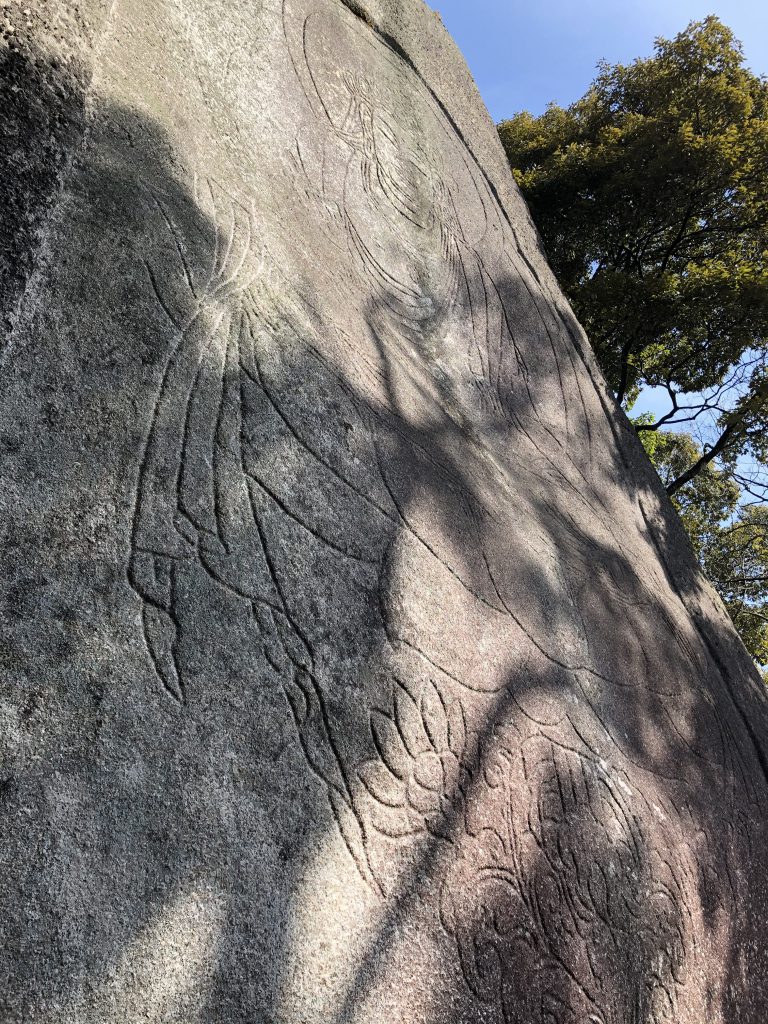 If you access Kasagi Temple by car, you should be careful. When I drove there using Google Maps today, I had to take a narrow and steep road. Rather, the priest taught me to set "Kasagi Golf Club" as destination, pass its entrance and drive 2 more minutes straight. Then, you can reach Kasagi Temple's parking lot having toilets with maps as shown in the photo. If you walk up 5 minutes therefrom, you can reach the temple gate.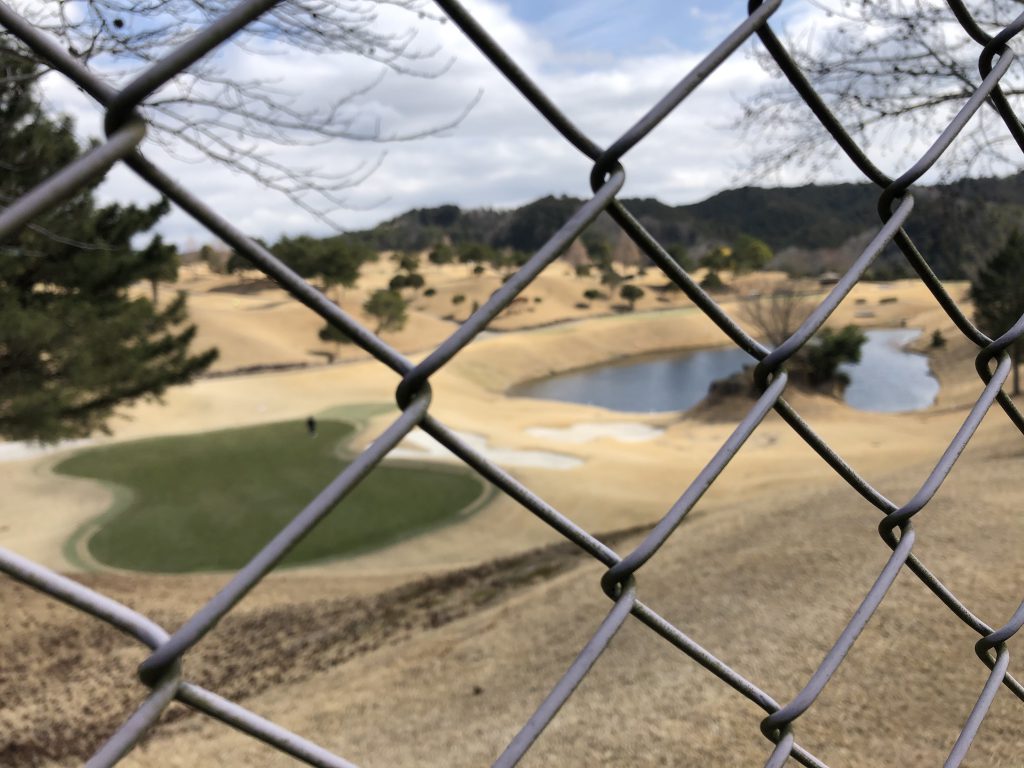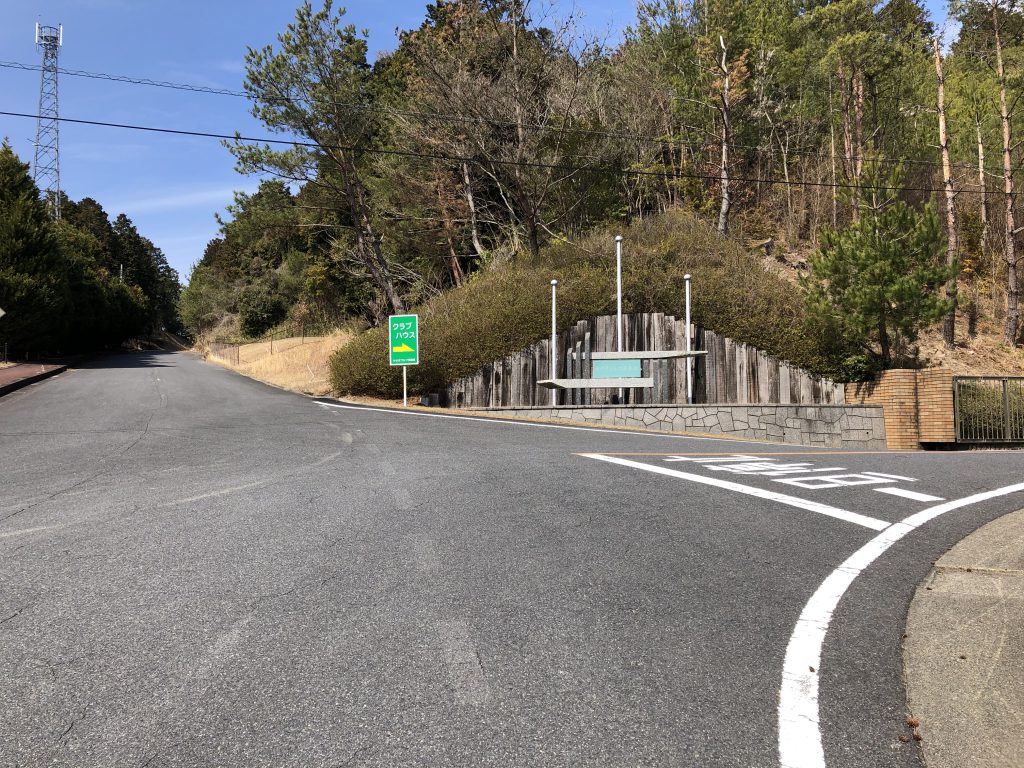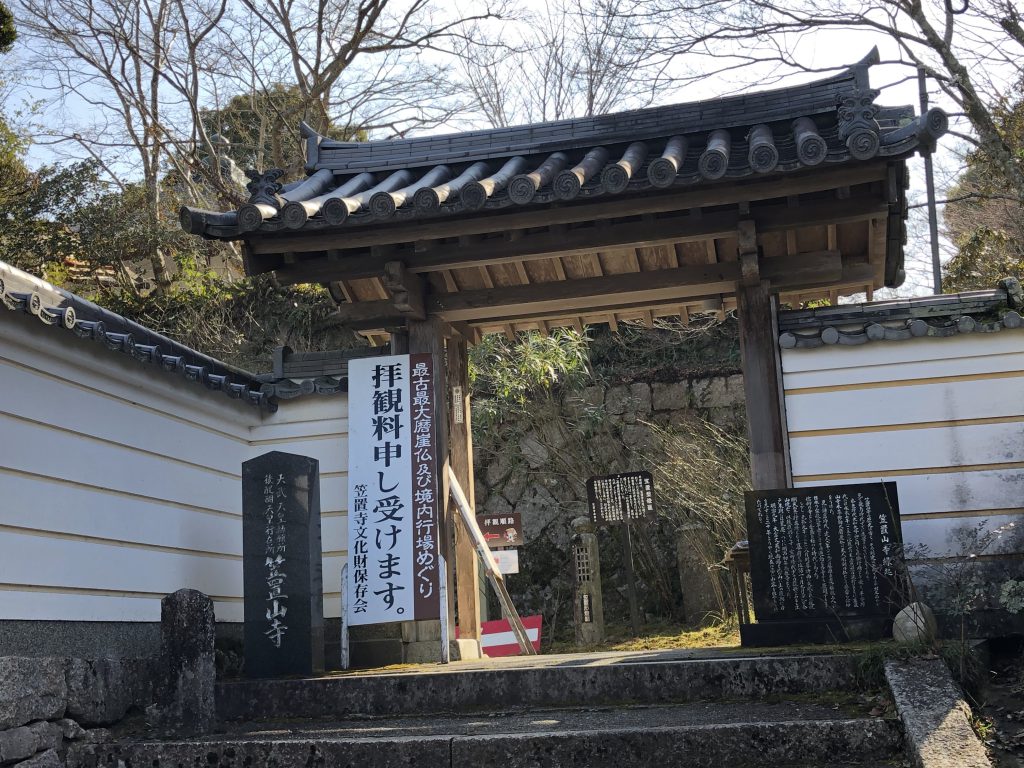 After passing the temple gate and bell, we pay the admission fee and enter the sacred realm. Immediately, you can find the 16-meter-high Maitreya Bodhisattva. How big! This is the largest and oldest Magaibutsu in Japan and the principal deity of this temple. Further, two more megaliths are lining up on the left. There is evidence that these megaliths themselves have been considered as sacred for more than 2000 years, and legends say this Maitreya Bodhisattva was carved around 1300 years ago.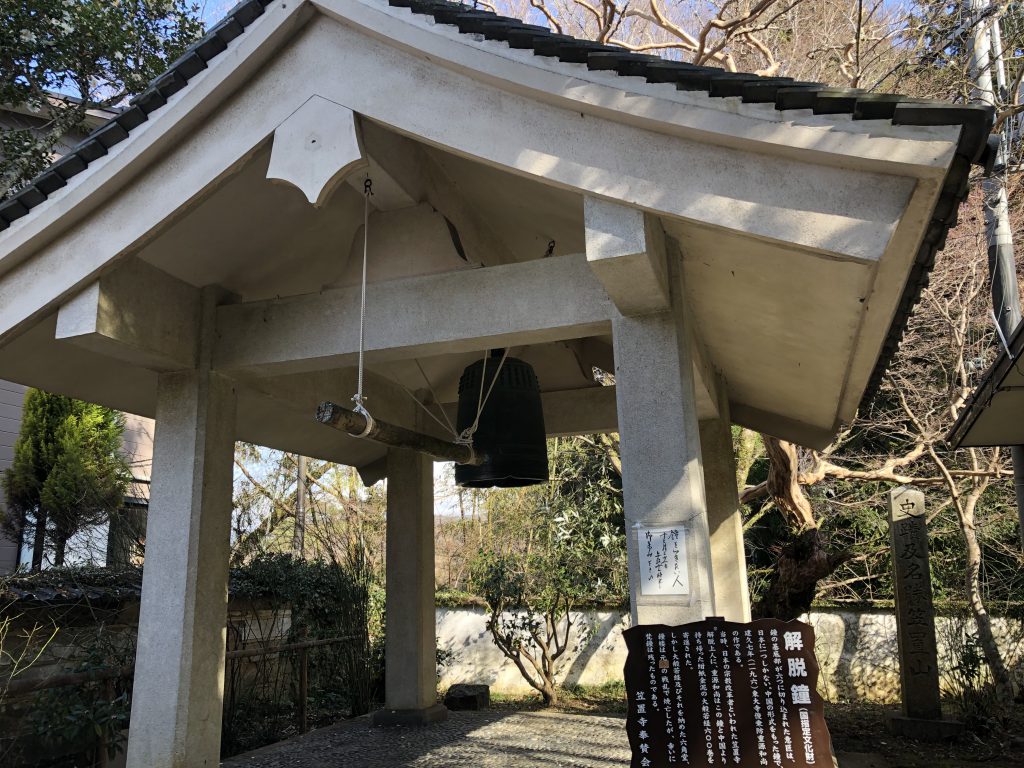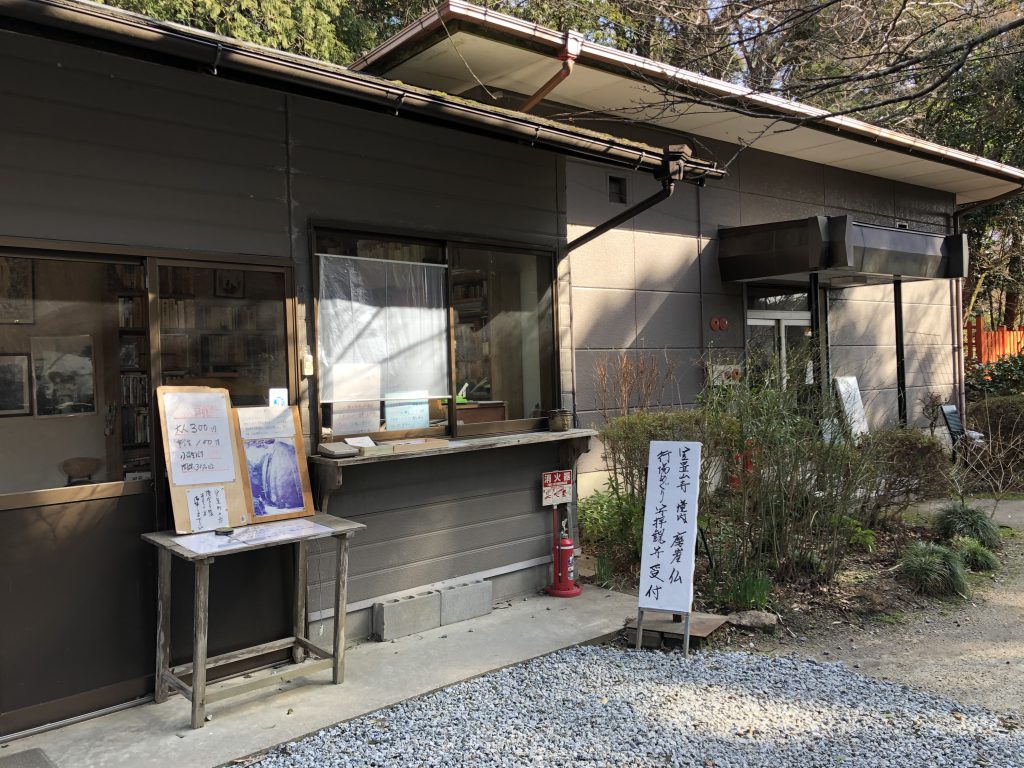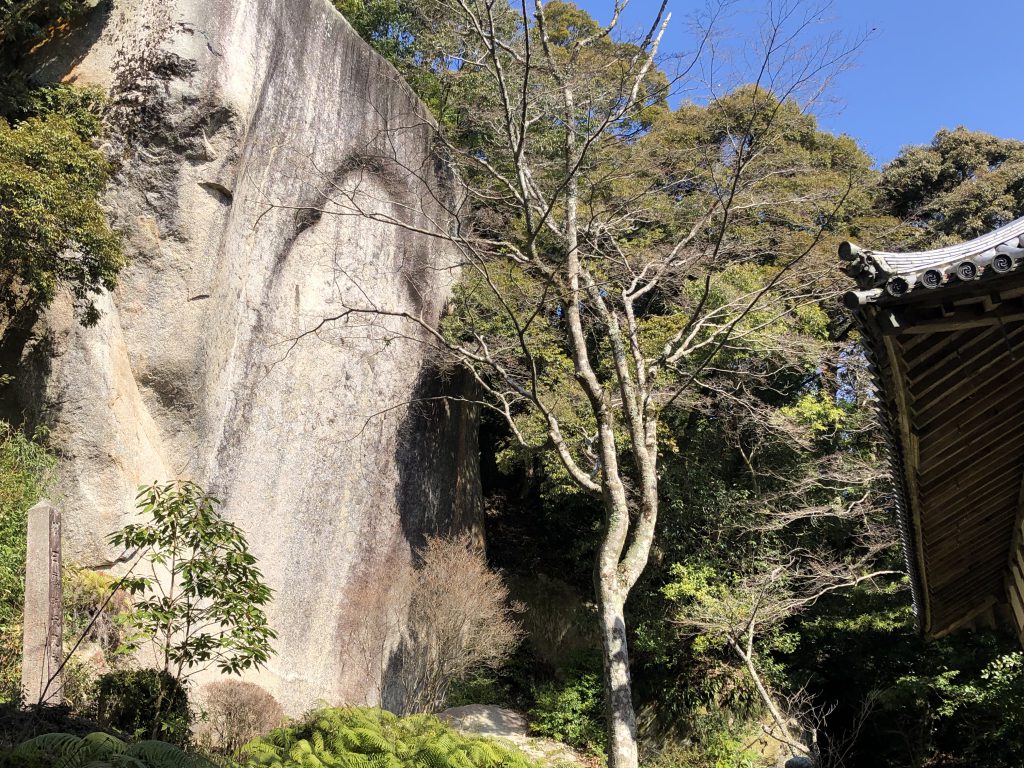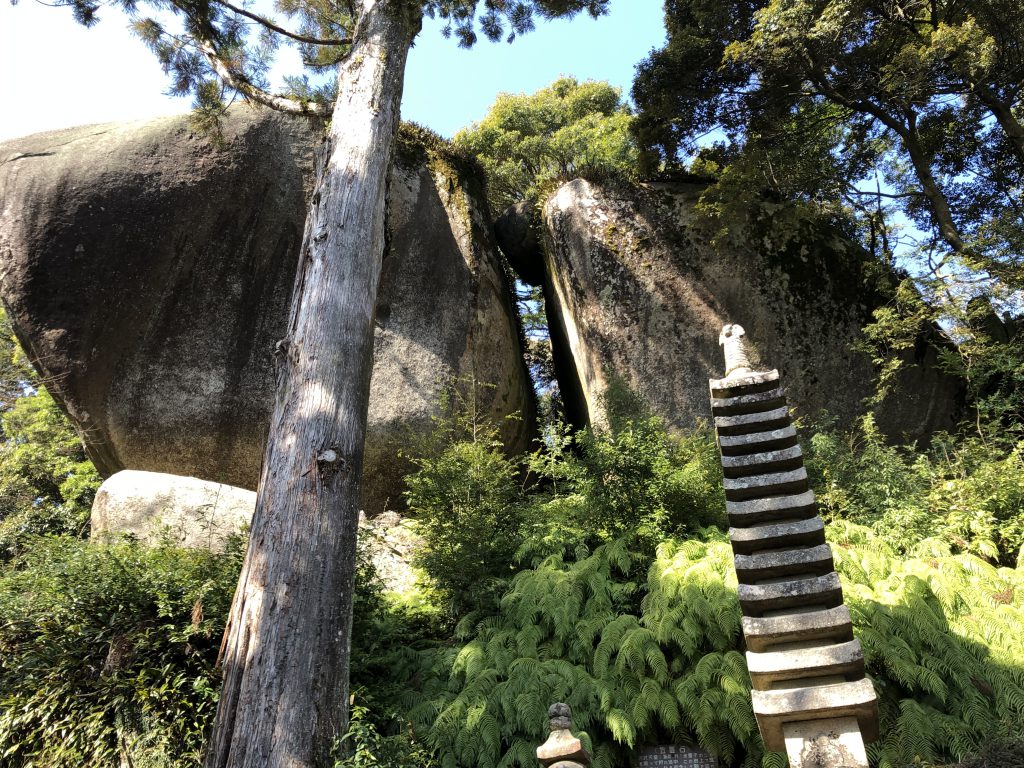 The main hall of this temple called "Shogatsudo" meaning "January Hall" is facing to the Maitreya Bodhisattva for worshipping it. In its history of more than 1300 years, when Kasagi Temple was prosperous, it had about 50 temple buildings in Mt. Kasagi. Unfortunately, however, Kasagi Temple was involved an in civil war and completely burned down in 1331. At that time, the granite deities standing near the buildings were peeled off. That's why we cannot see what the big deities looked like now.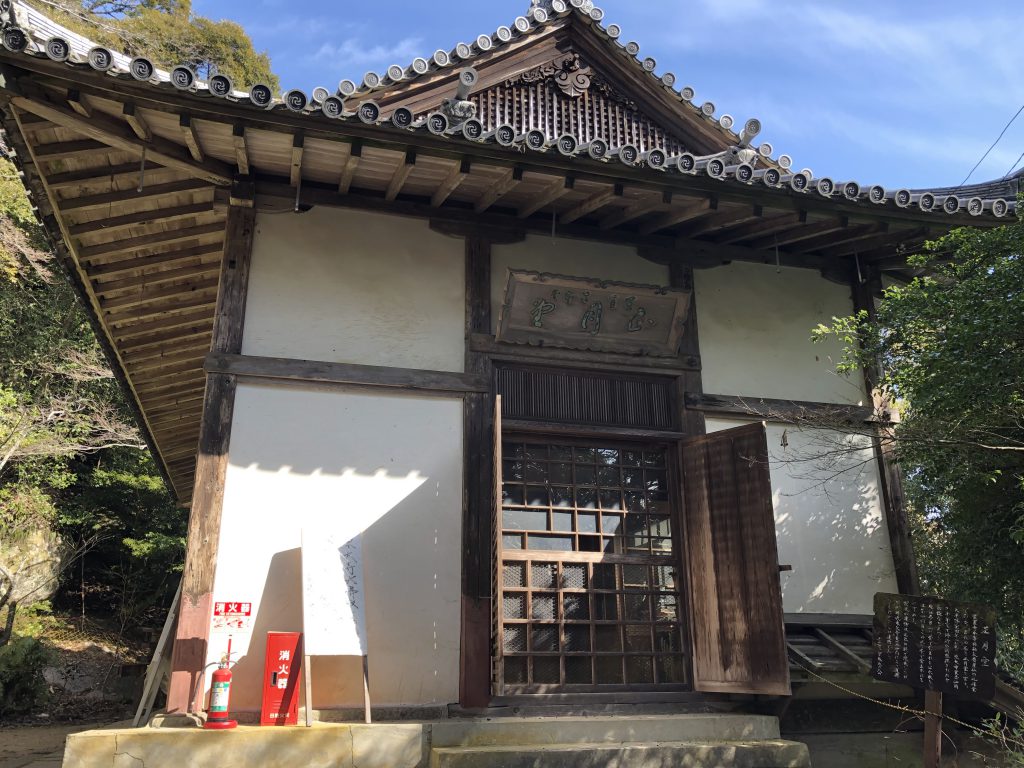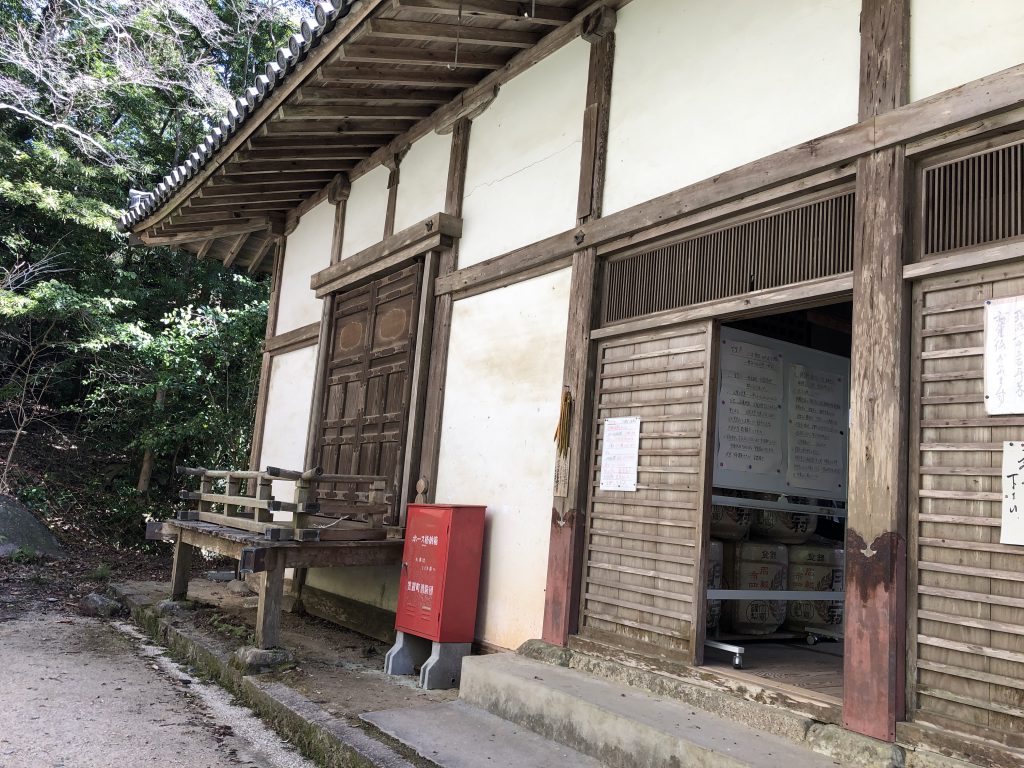 Next, let's go down the back of January Hall to a power spot Senju Cave. Here, a famous monk prayed for the completion of the Great Buddha Hall in Nara, and his disciples went to the world of Buddha from here and learned "Omizutori" to pray for our happiness. Then, another huge Magaibutsu is standing beyond the cave.
This is Kokuzo-Bosatsu, a bodhisattva of wisdom, which was carved about 1300-1200 years ago. Having no buildings around it, this Kokuzo-Bosatsu could survive the big fire and has remained sharp still now. It is overwhelming to meet such an old and big bodhisattva standing in front of me!
This is the end of the first half of about 800-meter (half a mile) circuit course visiting Kasagi Temple and Mt. Kasagi. For the latter half (continuation) of this circuit, please refer to the chapter of Mt. Kasagi and Momiji (red maple leaves) Park. See you!