Kanimanji Temple
Written by National Government Licensed Guide Interpreter Michie Omoto
Close to the mountains in Minami-Yamashiro in the south of Kyoto near the Kizu river Kanimanj Temple, it's believed, has stood for more over 1300 years. The deep faith of the local people has supported the temple from the very beginning. The main hall has undergone a massive renovation recently.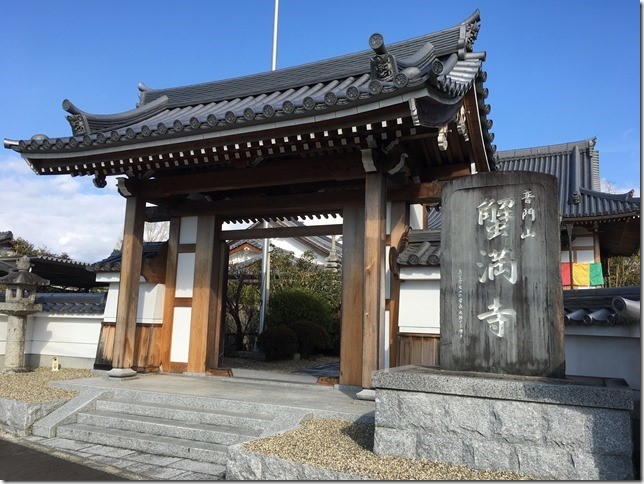 The principal image at Kanimanji Temple is the seated Shaka Nyorai statue. This gilt bronze statue weighs nearly 2.2 tons. It is 2.4m in height. It is not only a very valuable national treasure of Japan but also a rare gilt bronze statue from the Hakuho period (645-710).
The delicate design of the flowing robe enhances the beauty of the statue.
You are allowed to see the quietly seated Buddha statue from a very close distance, close enough even to touch the statue. Looking at its face with solemn expression, you could feel energized. You also notice a painful scar across the cheek and warped lotus petals at its base. They provide convincing evidence of its survival through fires, large floods, and massive earthquakes for almost 1300 years.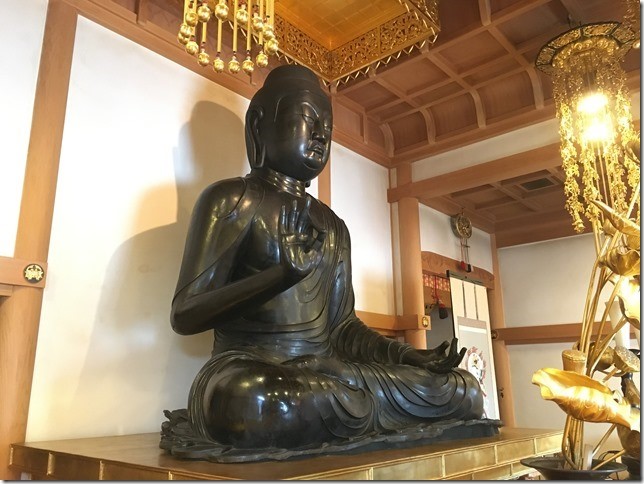 The uniqueness of this temple is in its name where it uses the Japanese character for crab. Tiny crabs living on the riverside are called Sawa-gani, small river crabs. Crabs are in the temple crest too and could be seen around the temple. How about you locate them? According to Nakano-san, the chief priest, the design comes from the crab peony plant belong to an ornamental cabbage variety.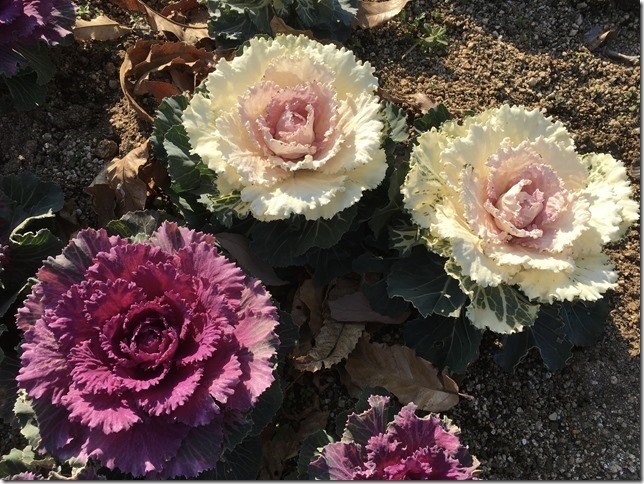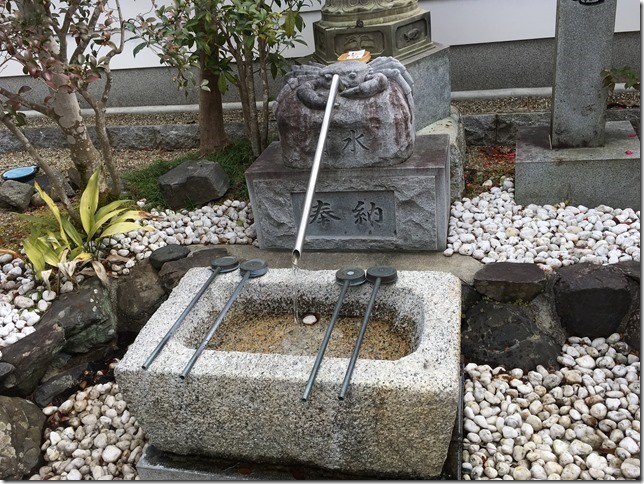 These are the pictures of the story "Kani no ongaeshi" "Crabs return of favors" drawn by a famous painter. According to the old fable, a young woman saved small crabs and they in return helped her for her kindness. It is said that in commemoration of the occurrence her family built a temple to worship crabs. This story has come down in the temple for years. On April 18 in commemoration of this story crab-releasing festival called Houjoe, is held annually.