How about stopping by at the oldest extant tea shop in Japan?
Written by National Government Licensed Guide Interpreter Ikuko Kubota
When you exit from Keihan Uji railway station and walk towards Uji bridge for a while, you'll find a traditional townhouse building at the foot of the Uji bridge. That's Tsuen Chaya the green tea shop. Amazingly, it has the longest history as a Japanese tea house in Japan. The shop has been there for around 860 years.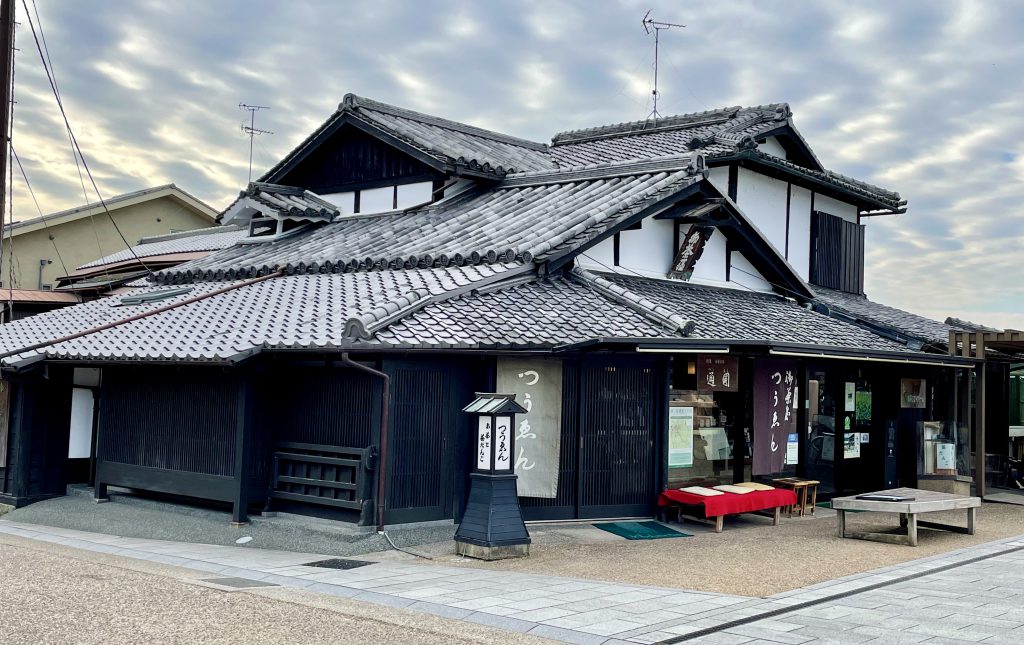 Let's enter inside. Once inside, you'll notice a lot of old earthenware jars on display. What are they? They are the jars for tea leaves. Back in the old days, tea leaves were stored in earthenware jars. To my surprise, they are about 400 to 500 years old.
There is also a very old tea kettle. It's like an item usually displayed in a museum. The shop owner says it was used when the tea store was founded about 800 years ago.
This shop seems to have so many unusual items that are quite valuable. In fact, there are more valuable items inside the shop. It's too early to be surprised.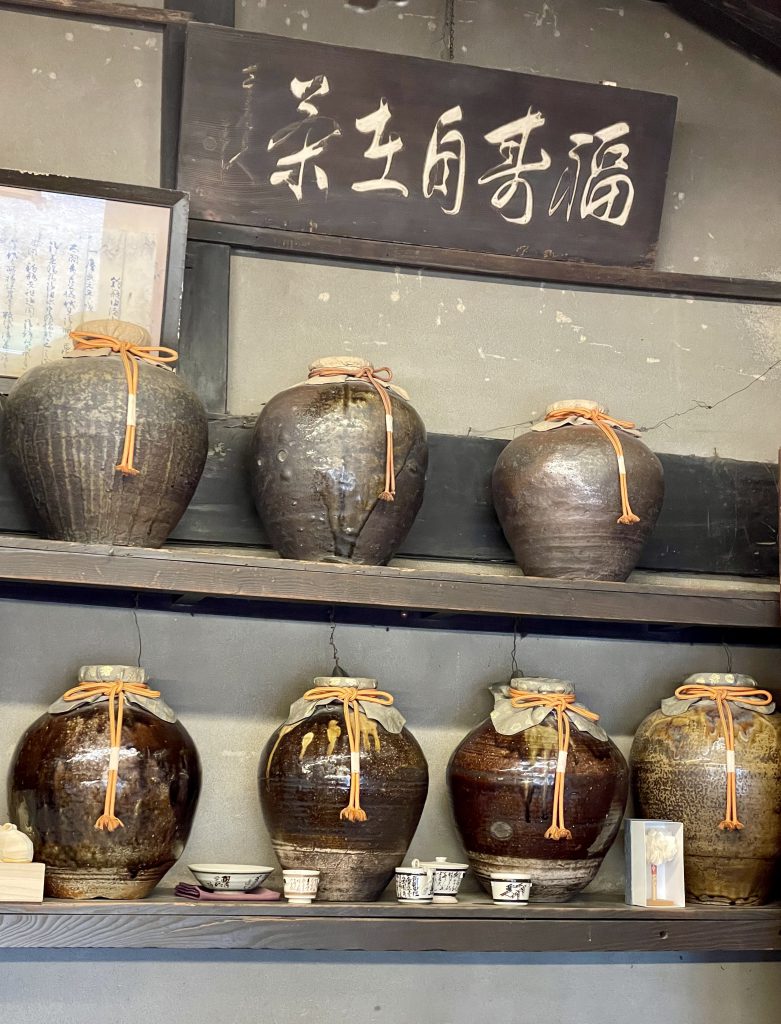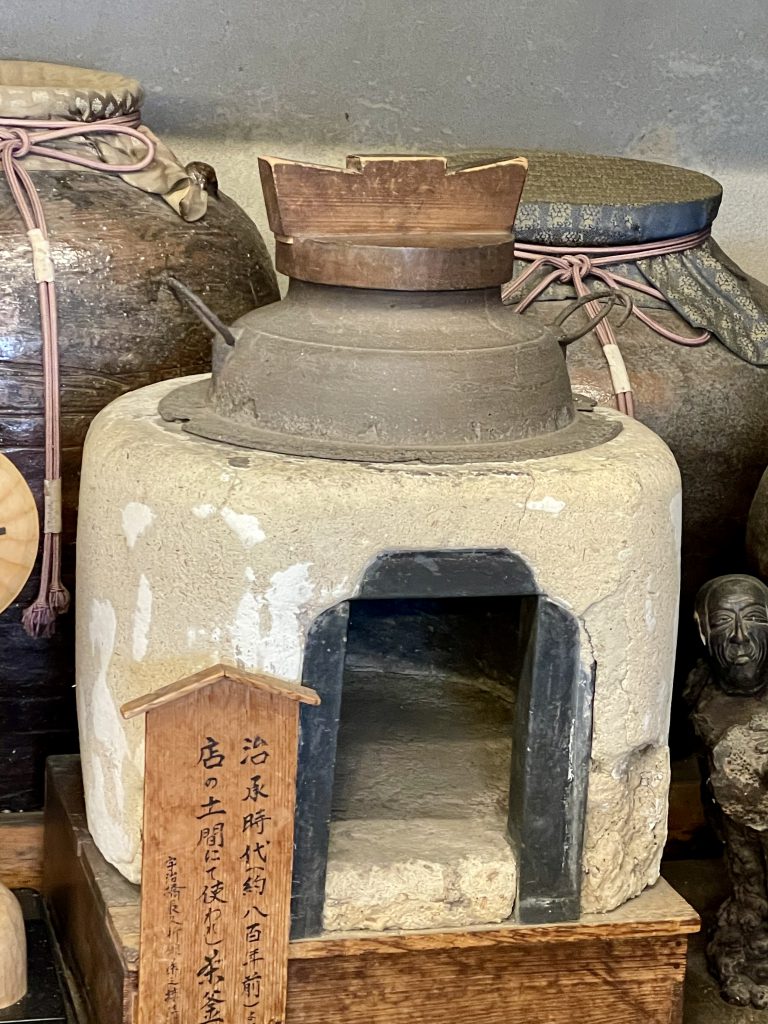 Look at this wooden statue. It depicts the first Tsuen Tea house Owner. Surprisingly, this statue was carved by the famous priest Ikkyu in the 15th century. Everyone in Japan knows about Priest Ikkyu. I wonder why such a valuable statue is casually displayed inside the tea shop. This should be exhibited in an appropriate museum. The owner says the 7th head of the family generation had a close relationship with the priest and the statue was given to the shop by the great priest.
There are more surprises to come. Look at this old bucket. It looks like just an ordinary used bucket but it's not. This was made by the great tea master Senno Rikyu on the orders of Toyotomi Hideyoshi, the ruler of the nation during the end of 16 century. These great names even appear in the history textbooks.
What brought this special bucket here? Here is the story. Hideyoshi loved tea gatherings and ordered the head of the Tsuen family of the time to draw water from the Uji river to use in tea ceremony as the river water was known then for its excellent quality. That's why this esteemed bucket is found here at this shop. Needless to say, this is a treasure belongs to the Tsuen family.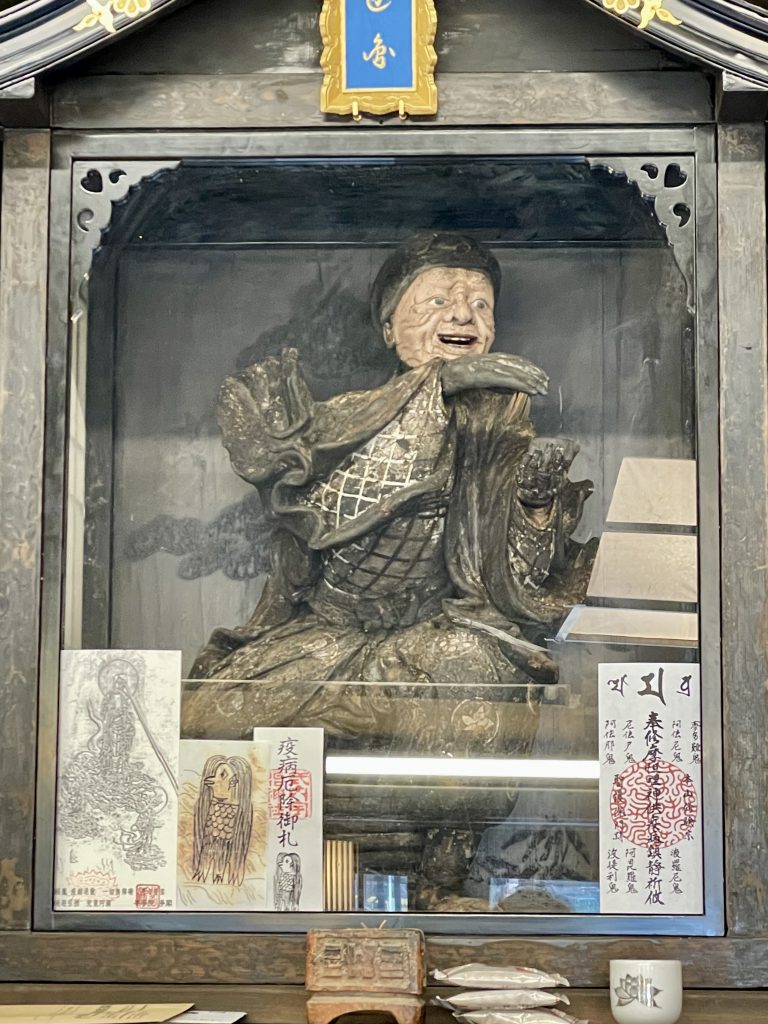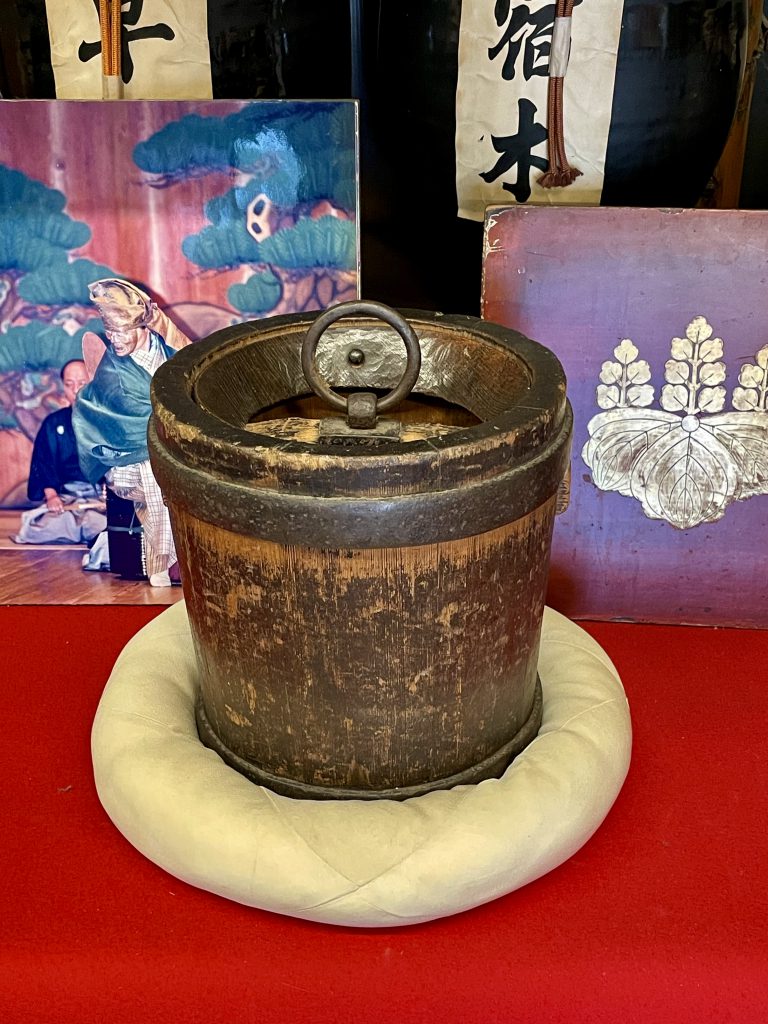 This tea shop faces Uji river and has a café. I ordered a set of Matcha tea and green tea dumplings. The tea was aromatic and the popular dumplings were tasty.
While looking at the Uji river, I imagined that the same view may have been enjoyed by the great lords in the old days. It may be a good idea to have a tea break here and spread the wings of your imagination while viewing the river.