Guided by the rabbit statues, you'll enjoy the visit to Uji Shrine
Written by National Government Licensed Guide Interpreter Ikuko Kubota
Walking from Keihan Uji railway station along the Uji river for about 10 minutes, you'll see a red gate at the foot of the Asagiri-Bashi bridge. Going through the Torii gate, the gateway to a shrine, you are already in the precincts of the Uji Shrine. This is a historical site where the detached palace of Emperor Ohjin and the palace of his prince were said to be located in the old days. This shrine is dedicated to the imperial prince.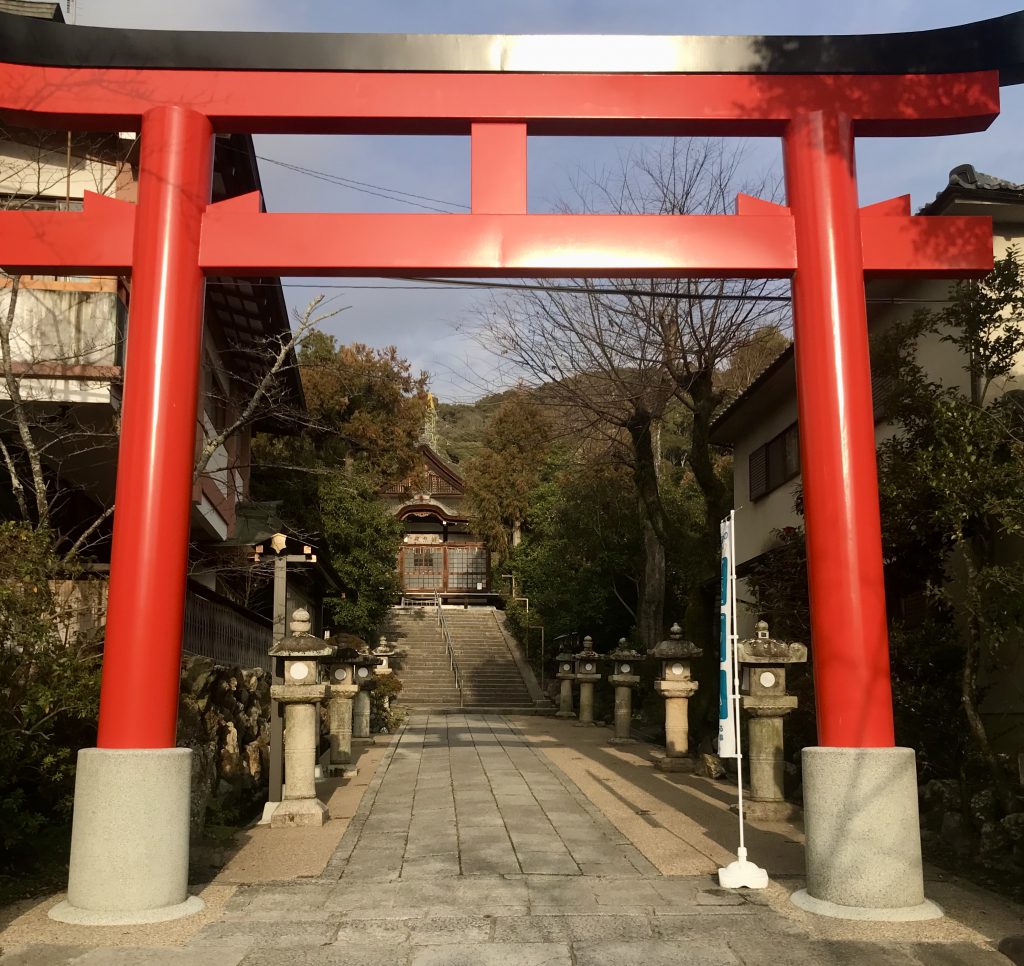 Walking the approach, you'll see a wash basin or a purification trough where worshipers purify themselves using the water. Take a look at the rabbit statue. From the rabbit, the clear water for purification is flowing down. It looks somewhat dignified. As a matter of fact, this rabbit is the messenger of the deity and quite famous in this area.
Now you see another rabbit statue. This is also a messenger of the deity enshrined at the main sanctuary. It's called "Mikaeri rabbit", meaning "the rabbit turning around". Legend has it that when the deity, who was the prince back then, got lost on the way to Uji, this rabbit led him to this land while turning around. This rabbit is believed to lead the people to happiness.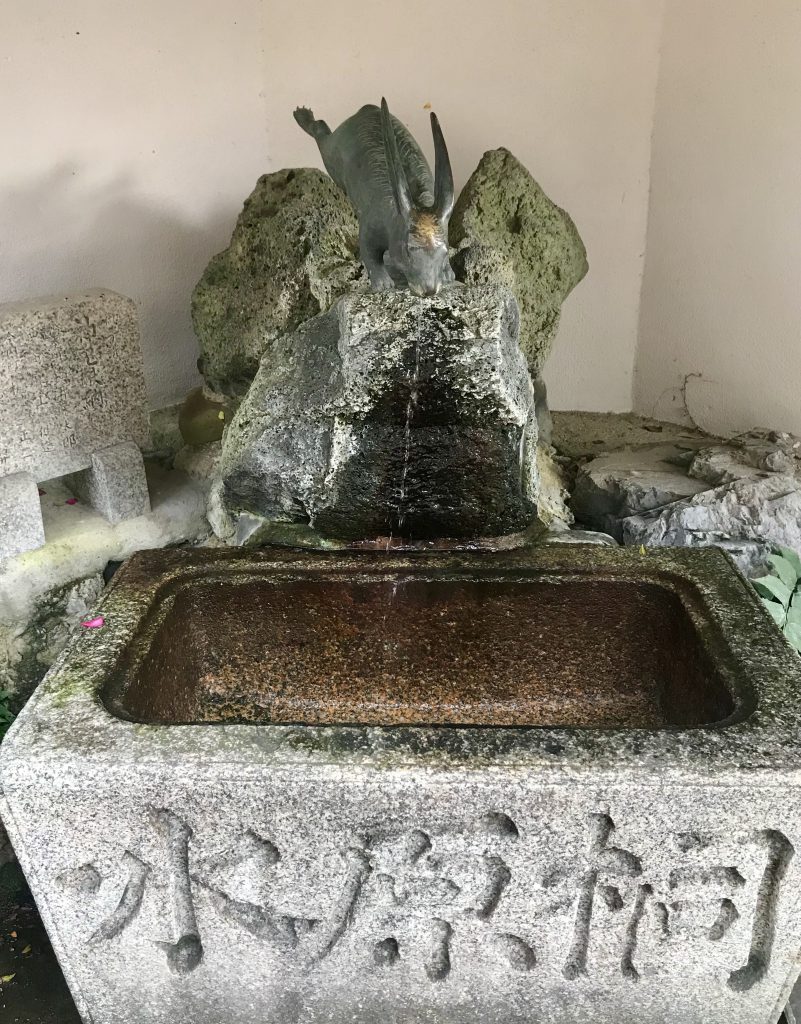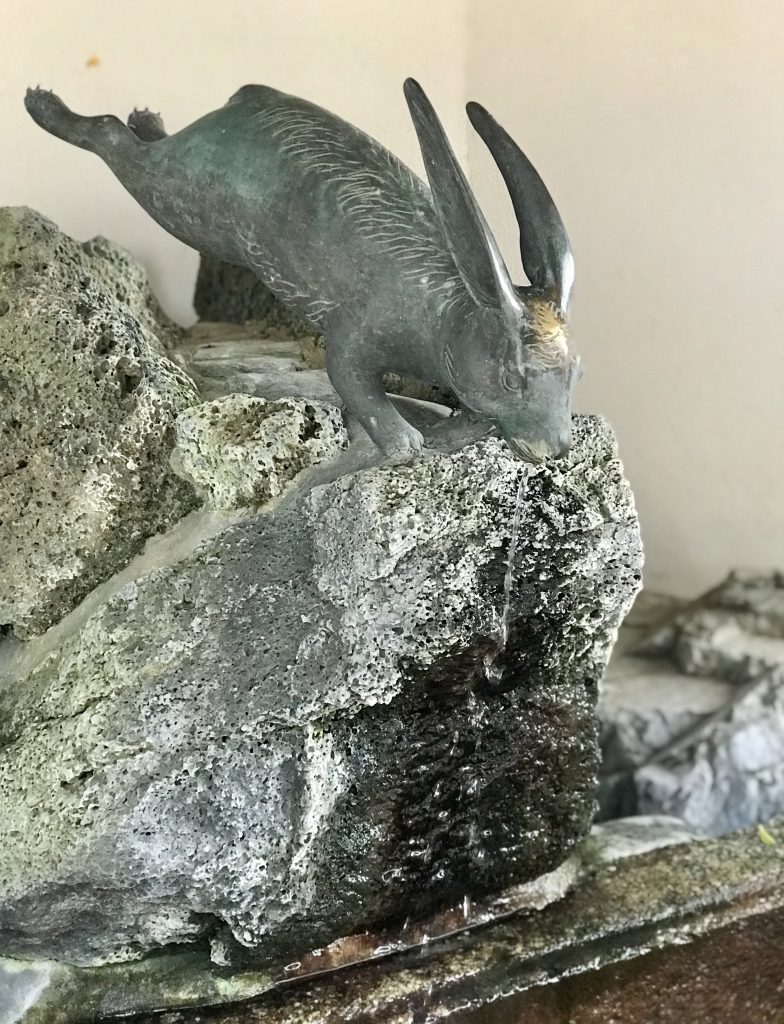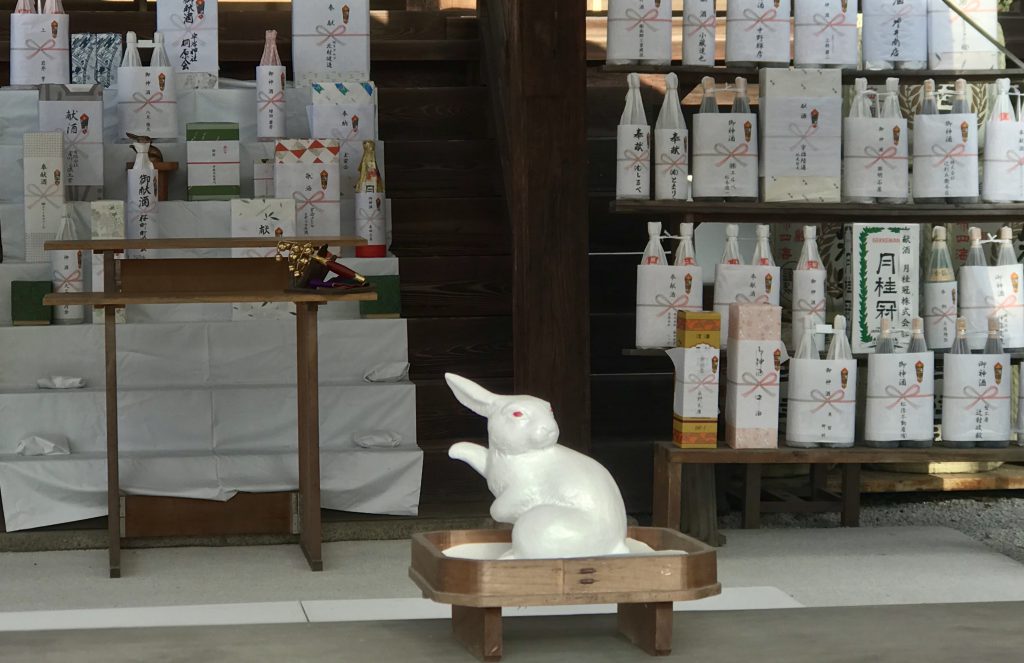 Let's go up the stone steps. The worship hall can be seen above the stairs.
Here you are in front of the main hall. The deity enshrined here is the prince Uji no Wakiiratsuko, the son of the Emperor Ohjin. He was appointed as the successor by his father, the emperor.
When the father emperor passed away, he offered the throne to his elder brother. However, the elder brother also offered it to his younger brother. They had been offering the throne to each other for several years.
The younger brother moved his palace to Uji and committed suicide in order to let his elder brother to be enthroned and solved the dispute over the issue of imperial succession by his own death.
The shrine's origin goes back to 4th century when the prince was buried by his elder brother, Emperor Nintoku with deep love and affection and enshrined his spirit. It's an impressive but very sad story.
The deity prince was intelligent and scholarly and worshipped as the deity of study as well as the guardian deity of Uji region.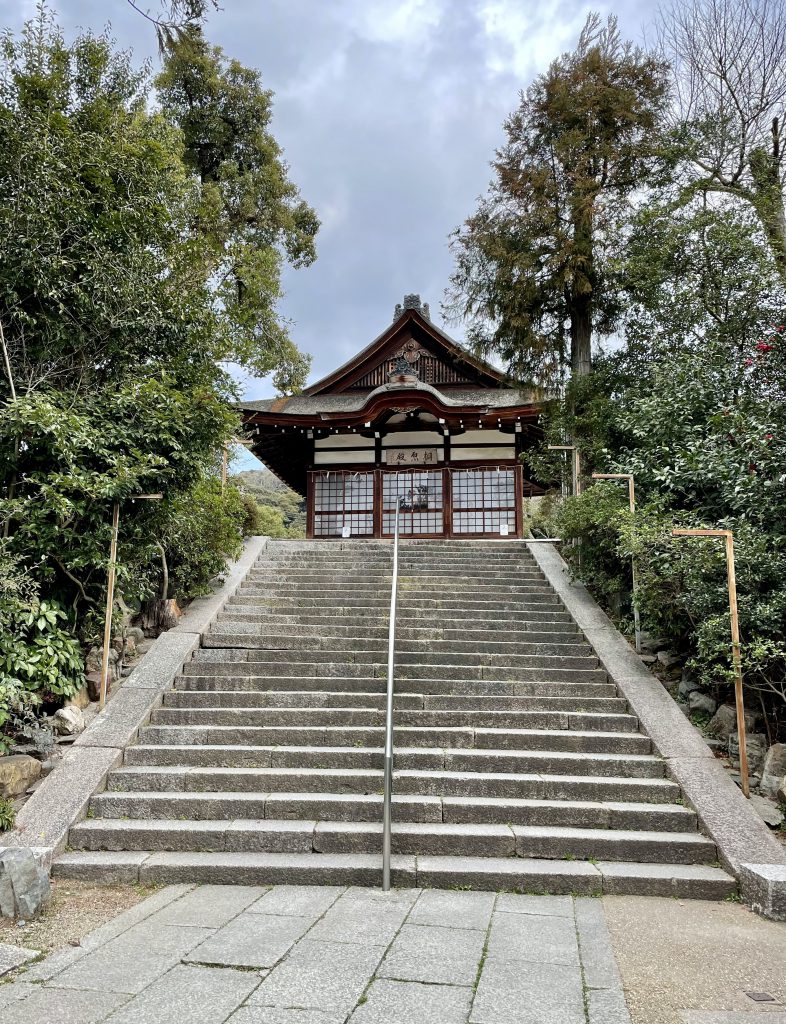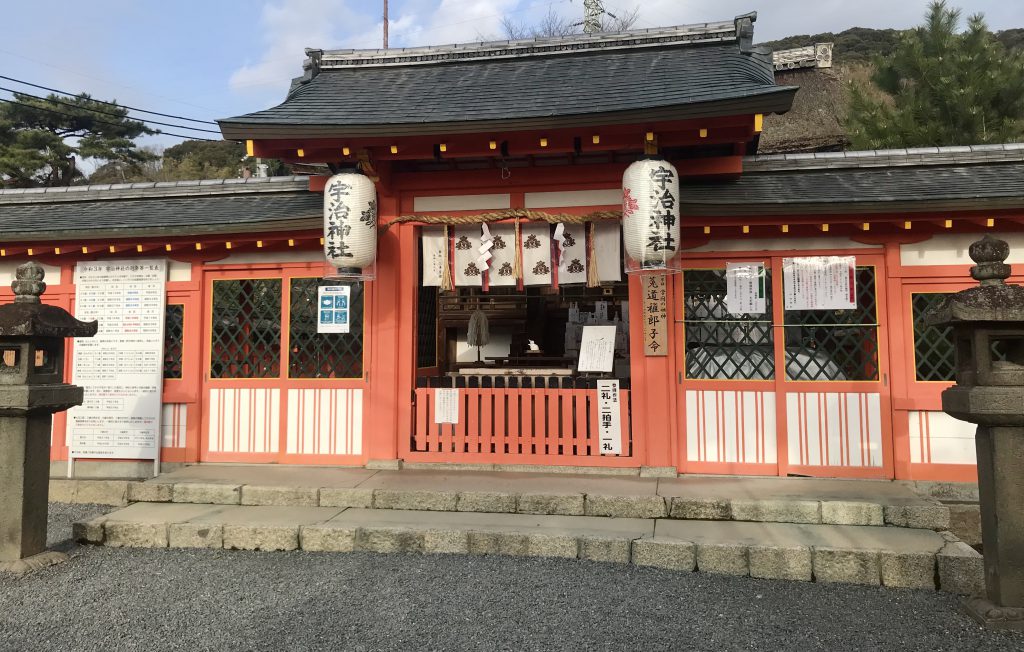 Please take a closer look at the main hall building. It is very precious and was built about 800 years ago. You'll see the beautiful curvature of the ancient roof. At the time of construction, the structure was painted in vermilion. Please take you time to appreciate the building as it's designated as an important cultural property of the country.