Feel the Buddhist Paradise at Joruriji-temple
Written by National Government Licensed Guide Interpreter Nana Hida
Located in Tono (to-o-no) area in Kizugawa city, Joruriji temple is known for the beautiful garden with the three-storied pagoda and the main hall with nine Amida Buddhas. The temple precincts represent the cosmology of Pure Land Buddhism.
Once you get inside the temple ground, you will see the pond which symbolizes the ocean between this life and the afterlife. There is the three-storied pagoda on your left in the East, and the main hall on your right in the West.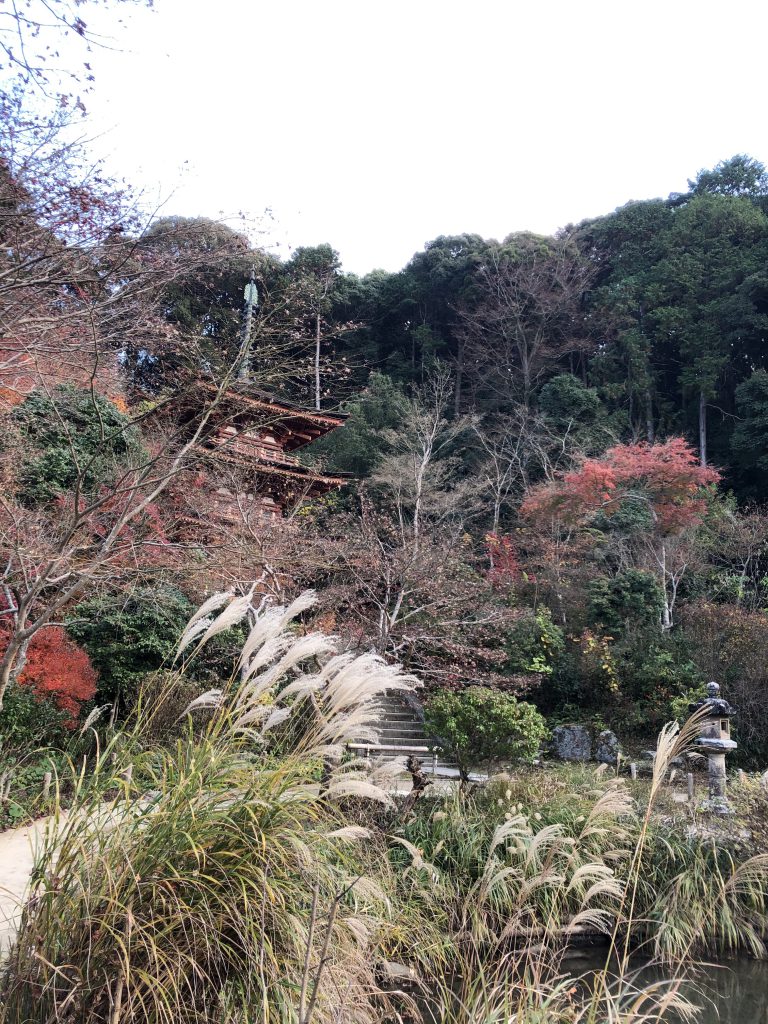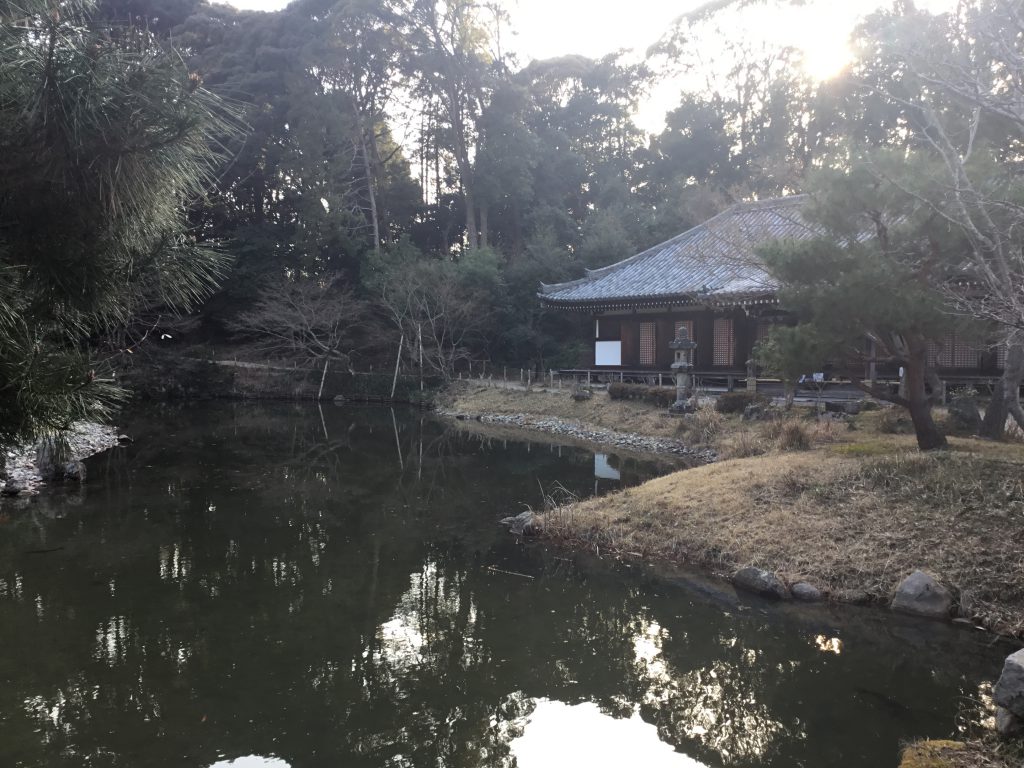 Let's go around the pond from the east. The three-storied pagoda was relocated to here from Kyoto in the 12th century. It enshrines Yakushi Buddha known as Healing Buddha, which is believed to save people from illness and poverty, and to be the Lord of the Eastern Pure Land.
You can see the main hall Amida Buddhas across the pond. That represents the Western Pure Land or the Buddhist Paradise. According to Pure Land Buddhism, it is supposed that people are sent out from the past or the Eastern Pure Land and we are going to the world beyond or the Western Pure Land, as the sun comes up from the east and sets in the west.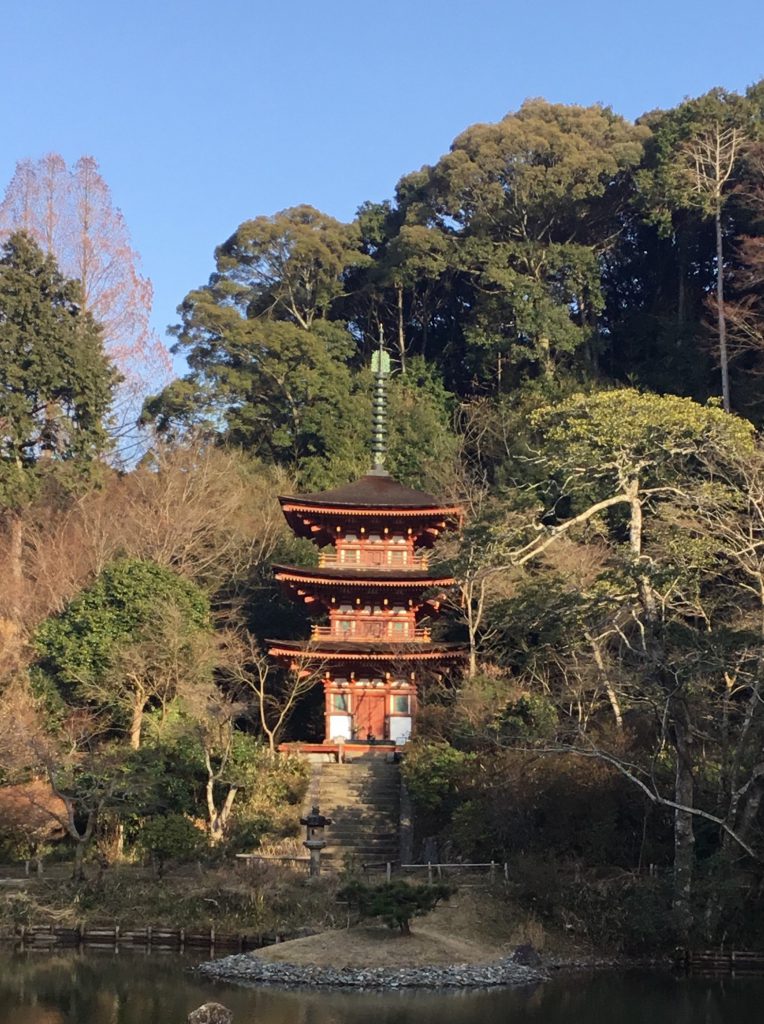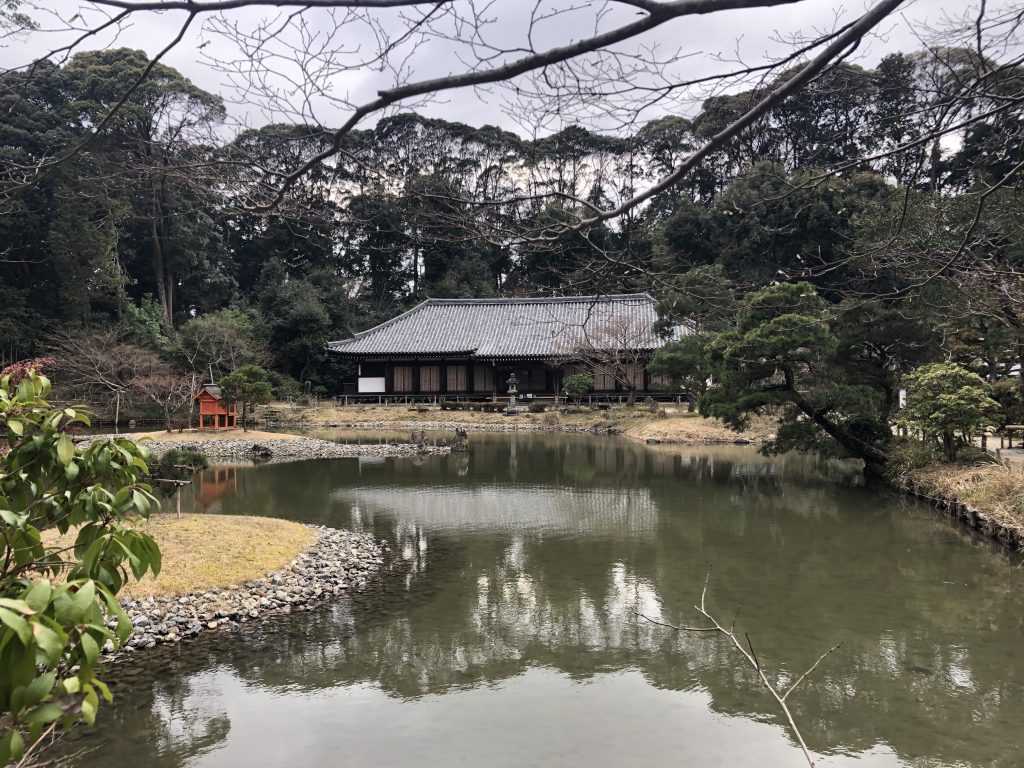 The main hall was originally designed to be worshiped from the other side of the pond. Facing Amida Buddha, the Lord of the Western Pure Land, people asked the Buddha to bring them to the Pure Land.
Then, move to the other side of the pond and get inside of the main hall. The Buddhist text says there are nine stages in how people are welcomed to the Western Pure Land, or how you can get enlightenment. Everyone is to be categorized into one of them depending on how you behave in the current life. Nine Amida Buddhas in this hall save all people in those nine stages. If you sit on the floor and look up at the Buddha's face, the Buddha will smile to you.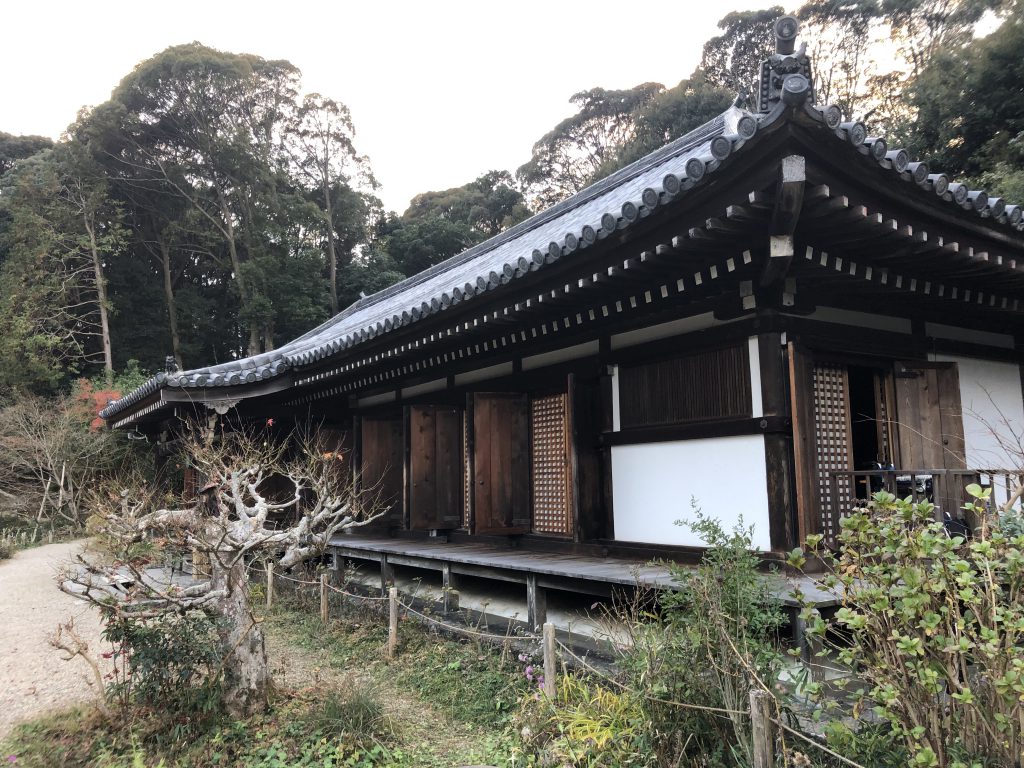 After you come out from the main hall, look over the pond again. Now you can feel you are in the Buddhist Paradise created in this world. It's always calm and peaceful. The name of the temple "Joruri" literally means Lapis Lazuli Pure Land or the Eastern Pure Land. On the equinox day in Spring and Autumn, the sun rises in the east from directly behind the pagoda and sets in right behind the Main Hall to the west. The various flowers make the temple more attractive in each season.