Experience "the real Matcha" at Magouemon Farm
Written by National Government Licensed Guide Interpreter Nana Hida
Have you ever tried Matcha, the high quality powdered green tea usually served at tea ceremonies in Japan? Though Matcha has become popular worldwide, the tour experience at the the Magouemon farm may change your impression and concept of Matcha. You will finally find out what the "real" Matcha is.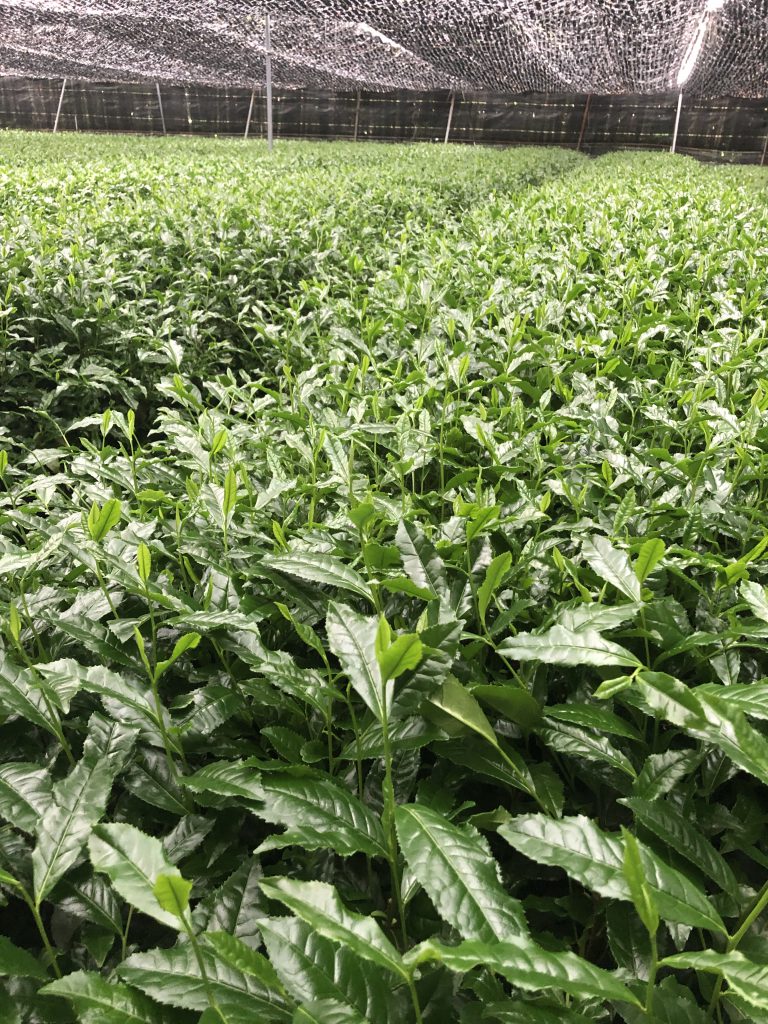 "Magouemon" is the business name of this tea farmer. The farm is located in Joyo, a small town in between Kyoto and Nara. Matcha has been made here in this area for a very long period. However many are not aware of the fact that the Matcha produced here belongs to the highest quality. As the tea fields in this area are spread along the river, the soil is well-drained and nutritious. To protect the leaves from the sun and to produce less bitter tea, these fields are remain covered before the harvest season. As seen in the image, the covers are made of black synthetic fibers. At "Magouemon" they apply traditional covers made of straw. Known as the Honzu method the Matcha produced this way will result in premium quality with brilliant color and the richer taste.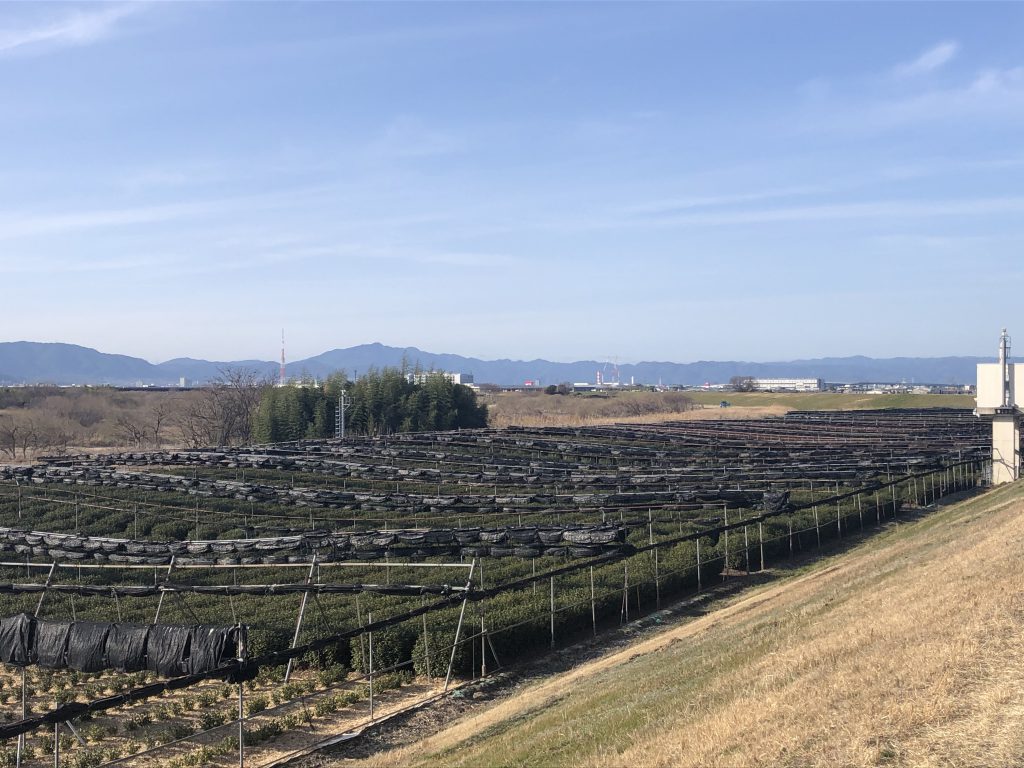 When you participate in this tour, Mr. Ota, the owner of "Magouemon" will take you to his farm first. Not only you learn how tea is grown there, the green color and aroma of tea leaves will make you feel relaxed. Mr.Ota is not only the farmer, also the factory operator and a tea merchant. After moving to Ota's house, you will learn more about Matcha; how the leaves are processed, how their Matcha is different from others, and whatever else you want to know. He wants tea lovers to visit his farm and get to know the the "real thing". While enjoying your "real" Matcha, its taste, its aroma and its color enjoy talking to a tea specialist.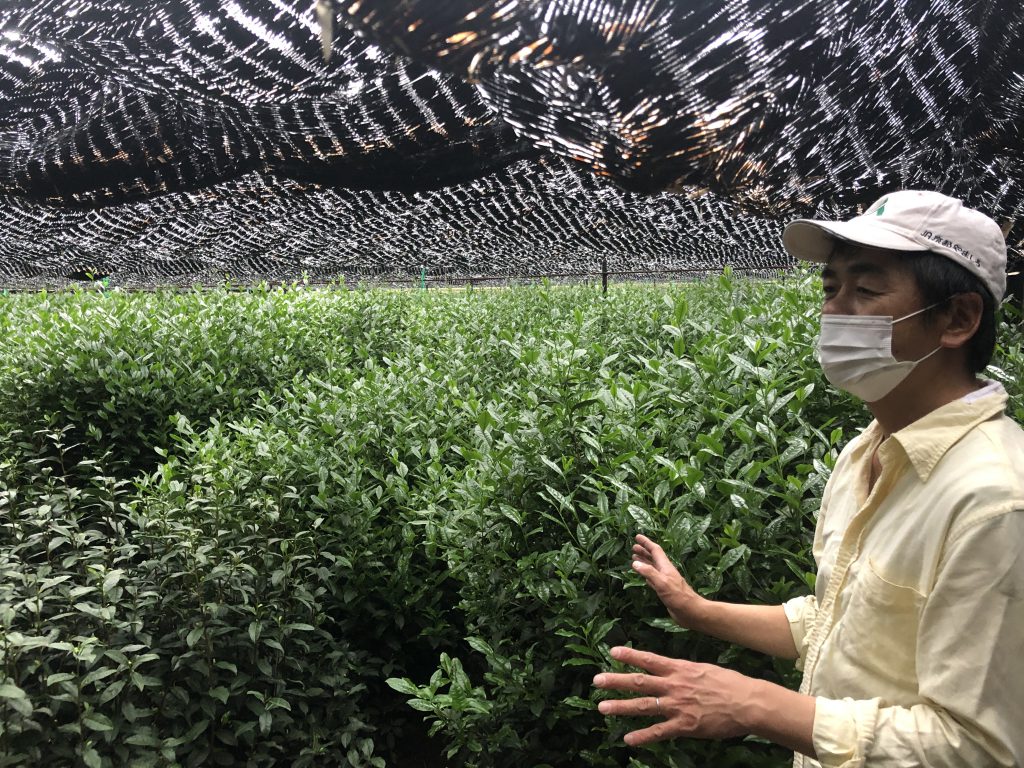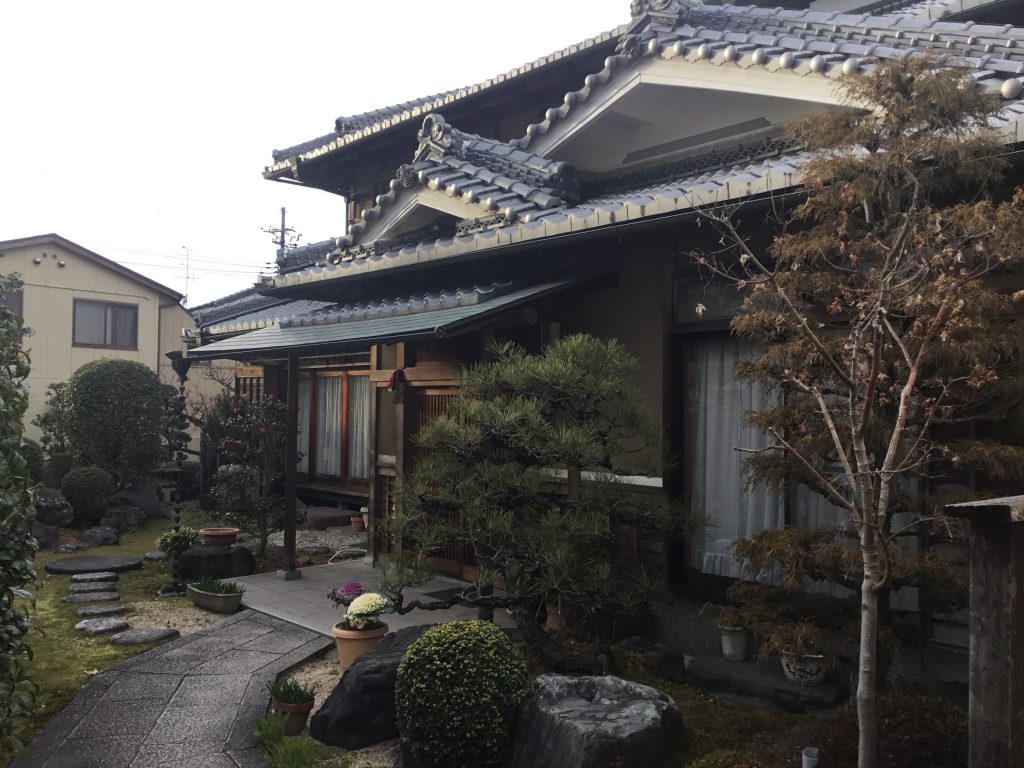 If you have a chance to visit during tea harvest season, they offer a special tour that includes tea hand picking experience and a factory tour. After experiencing tea picking at the plantation, at the factory you will observe how the tea leaves turns in to Tencha, from which Matcha is made. It is very rare to see this process as very few farmers own factories and those factories operate only during the harvest season. The special tour is operated on certain days between May 5th and May 25th. Please inquire in advance for available dates.