Minami Yamashiro Old Temple Pilgrimage tour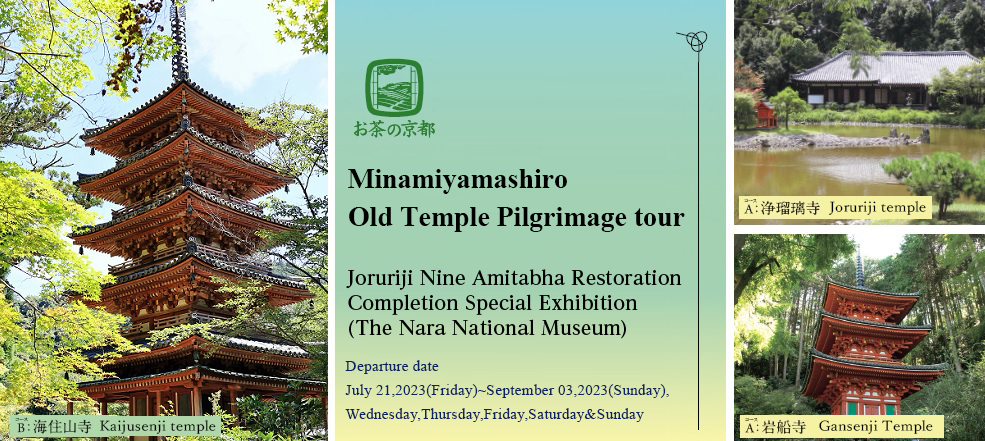 Tour Information
We hold 'Minami-Yamashiro Old Temple Tour' jointly with this Special Exhibition Celebrating the Completion of Repairs to Jōruriji's National Treasure Amida Statues Numinous Minamiyamashiro ~Treasures from the Mountains between Nara and Kyoto~ in Nara National Museum.
In this tour, we travel around old temples in Minami-Yamashiro area.
How about experiencing the history and the culture in Minami-Yamashiro area which links Kyoto and Nara?
In old temples, we can also see the special exhibition.
Departure date
July 21,2023(Friday)~September 03,2023(Sunday),
Wednesday, Thursday, Friday, Saturday & Sunday *day trip
Itinerary


A: Joruriji, Gansenji Course (Wednesday & Sunday)
Nara National Museum (12:15) ==◎Joruriji Temple (12:45/13:30) ==◎Gansenji Temple (13:40/14:20) ==JR Kizu Station (14:45)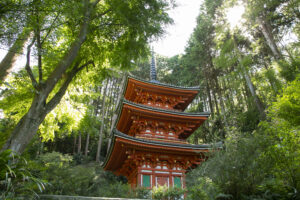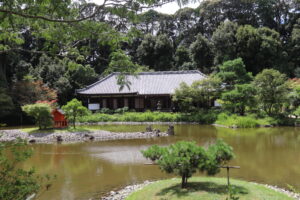 B: Omido-Kannonji, Kaijusenji Course (Sunday & Thursday)
Nara National Museum (12:15) ==◎Omido-Kannonji Temple (12:55/13:40) ==◎Kaijusenji Temple (14:15/15:00) ==JR Kizu Station (15:15)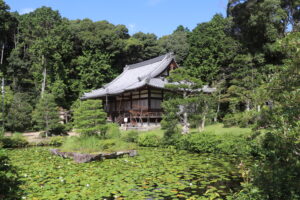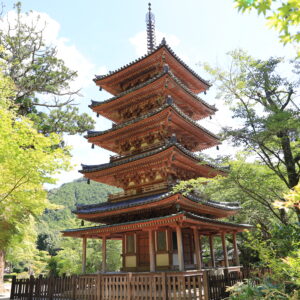 C: Jindoji, Kanimanji Course (Friday)
Nara National Museum (12:15) ==◎Jindoji Temple (12:50/13:30) ==◎Kanimanji Temple (13:45/14:25) ==
==JR Housono / Kintestu Shinhousono Station (14:45)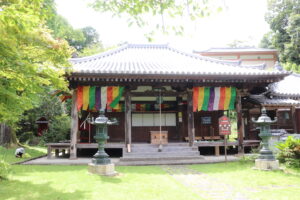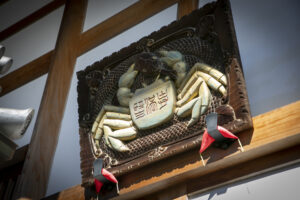 Please make a reservation from here.