Enjoy Zen gardens at the temple of a popular monk, Ikkyu-san: Syuon-an Ikkyu-ji
Written by National Government Licensed Guide Interpreter Nana Hida
Do you know "Ikkyu-san"? Ikkyu Sojun, a high priest who lived in the 15th century is one of the most famous Buddhist monks in Japan. Moreover, the stories of his childhood as a witty boy are very popular and adapted into TV animation series. People affectionately call him Ikkyu-san. Shuon-an is the official name of the temple where priest Ikkyu spent his later years and where his grave is also located. Now, it is generally called as "Ikkyu-ji" or Ikkyu Temple.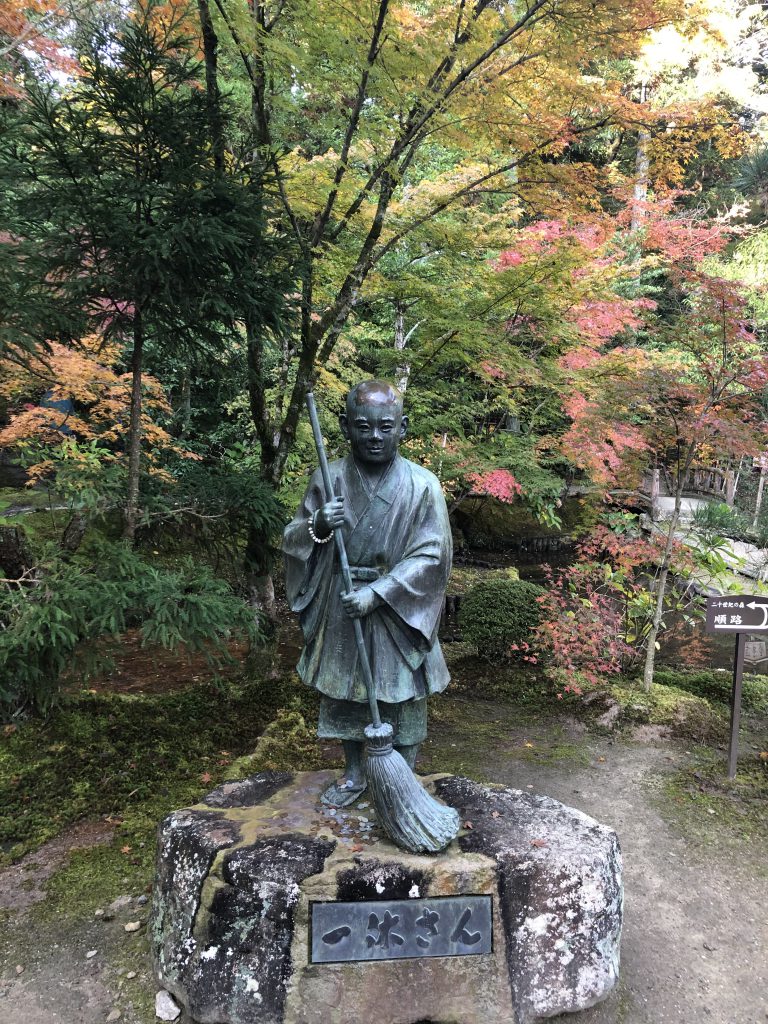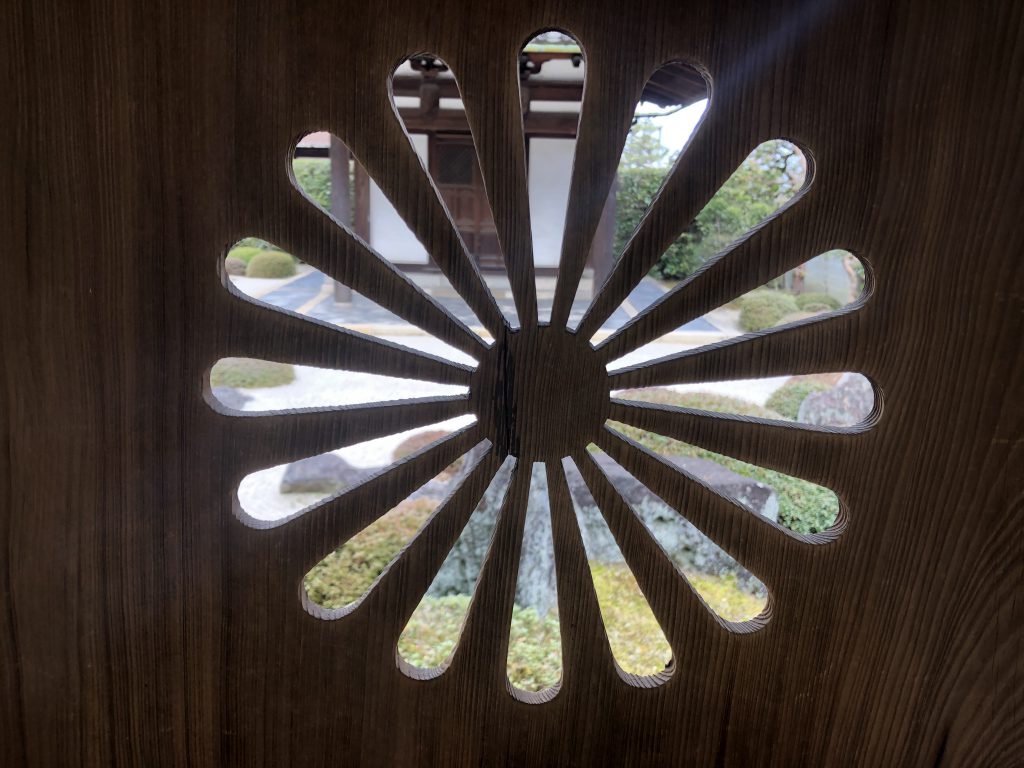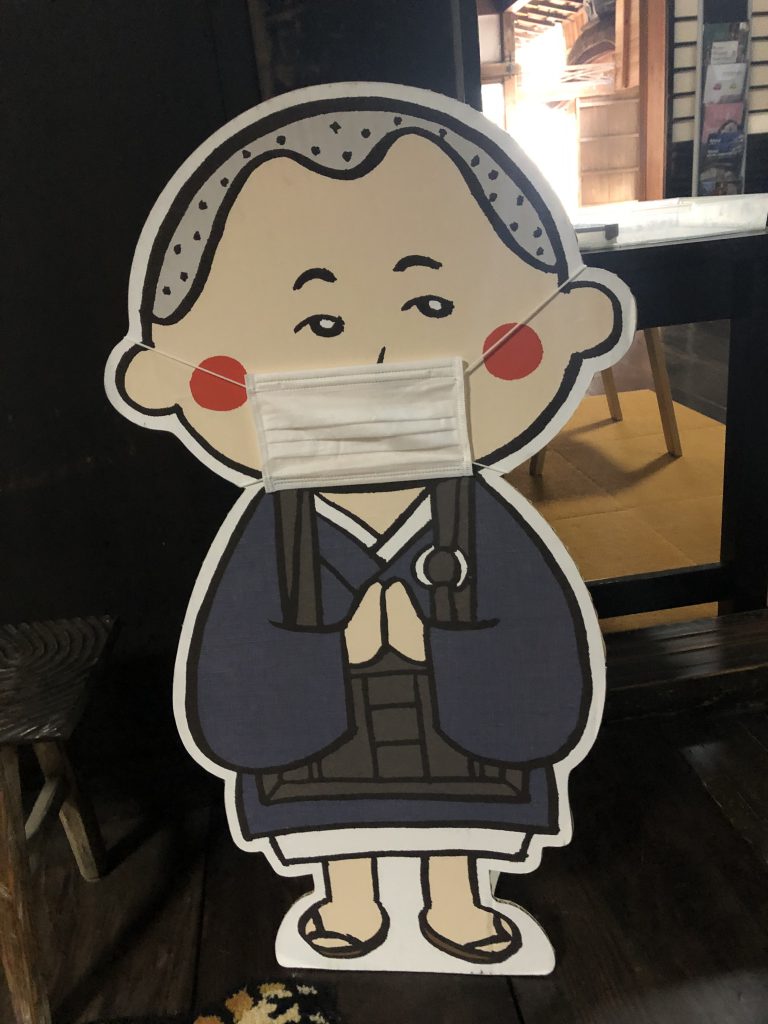 Ikkyu-ji is located at the foot of small mountain in Kyotanabe city, a suburb of southern Kyoto. Even though it is located in the residential area, once you go through the main gate, you will be instantly secluded from the rest of the world and enveloped in tranquility. Walking on the stone-paved approach with maple trees, we are going to "Hojo", the main abbot's hall where you can see the Zen gardens. Except for the Autumn leaves season, there are not many visitors.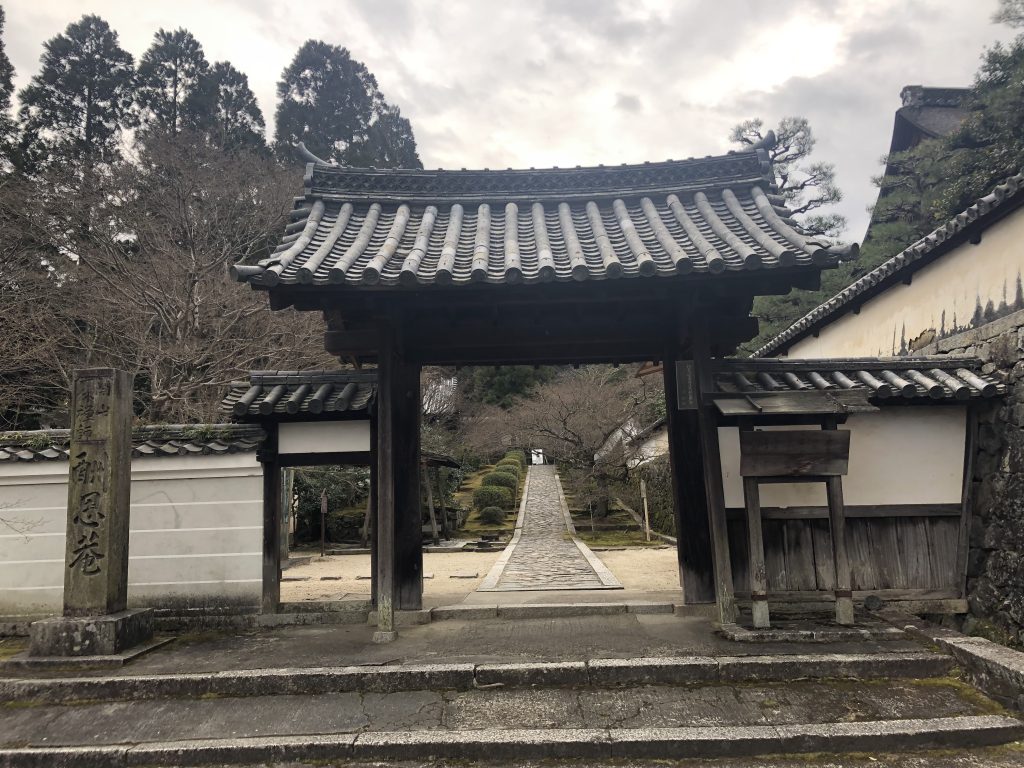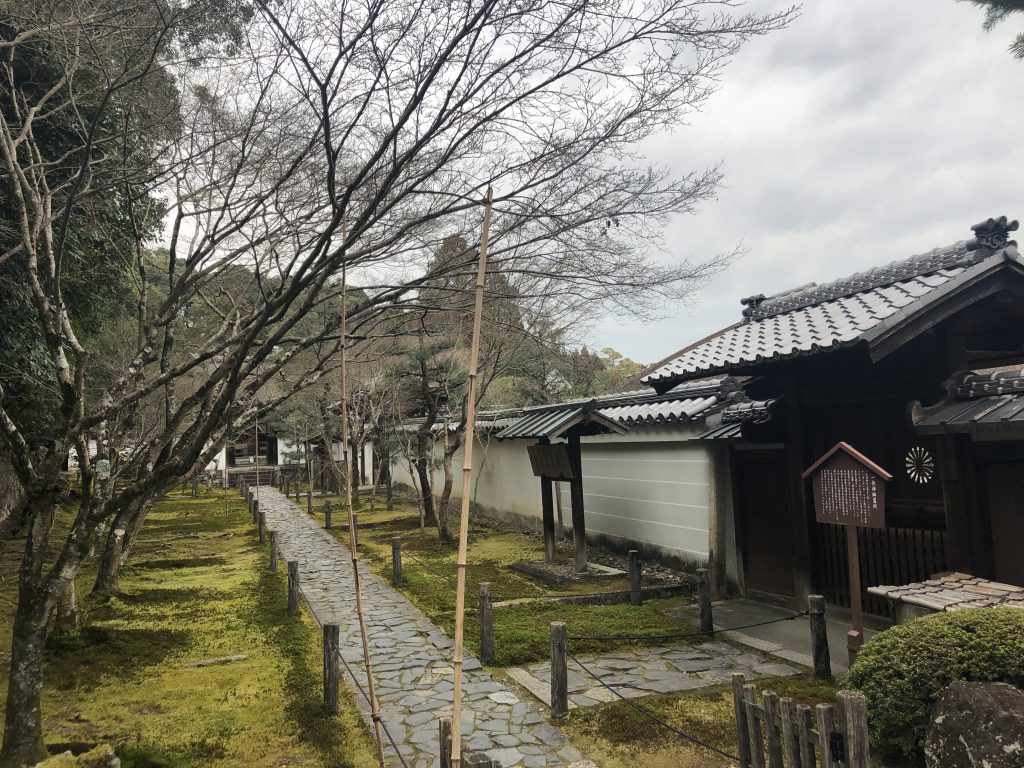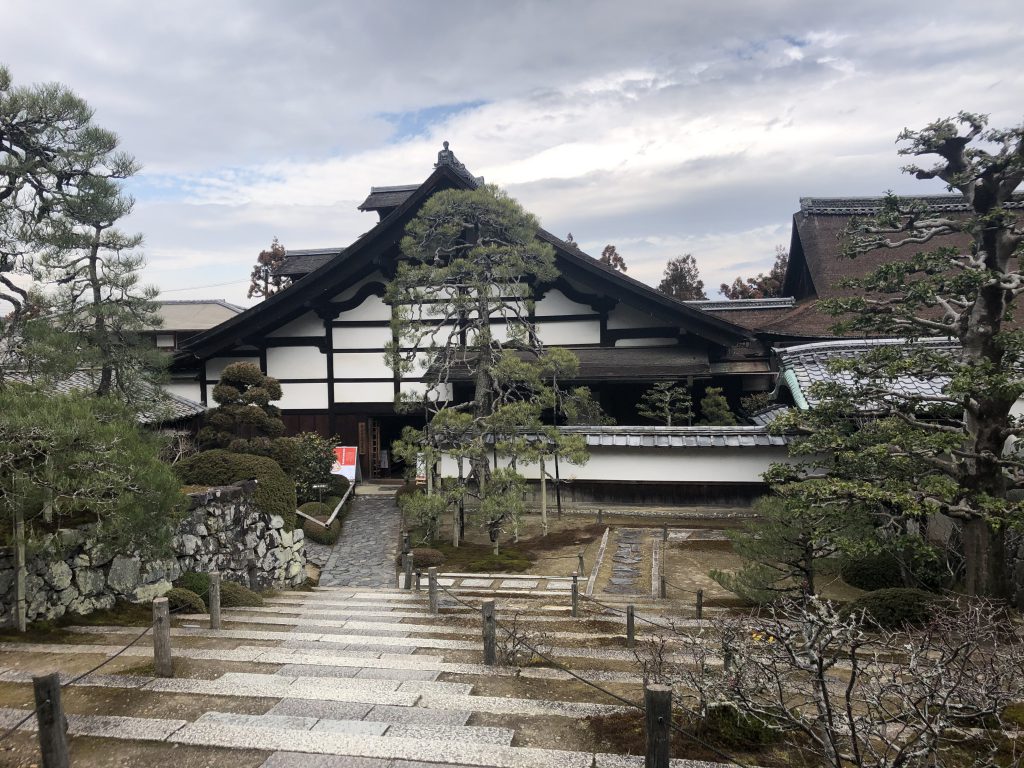 Here on the three sides of the building, there are Zen gardens known as a dry landscape gardens. First, the white sand garden in the south welcomes you. It represents the big ocean with trimmed azaleas representing islands. Try sit down facing the garden and meditate for a while!
Then, move to the eastern garden to find sixteen rocks representing Buddhist saints called "Rakan". The north garden consists of rock arrangements and variety of trees. This is the image of the immortal island in the ancient Chinese legend. Can you imagine a waterfall flowing down the mountain? The water finally runs into the ocean in the south garden.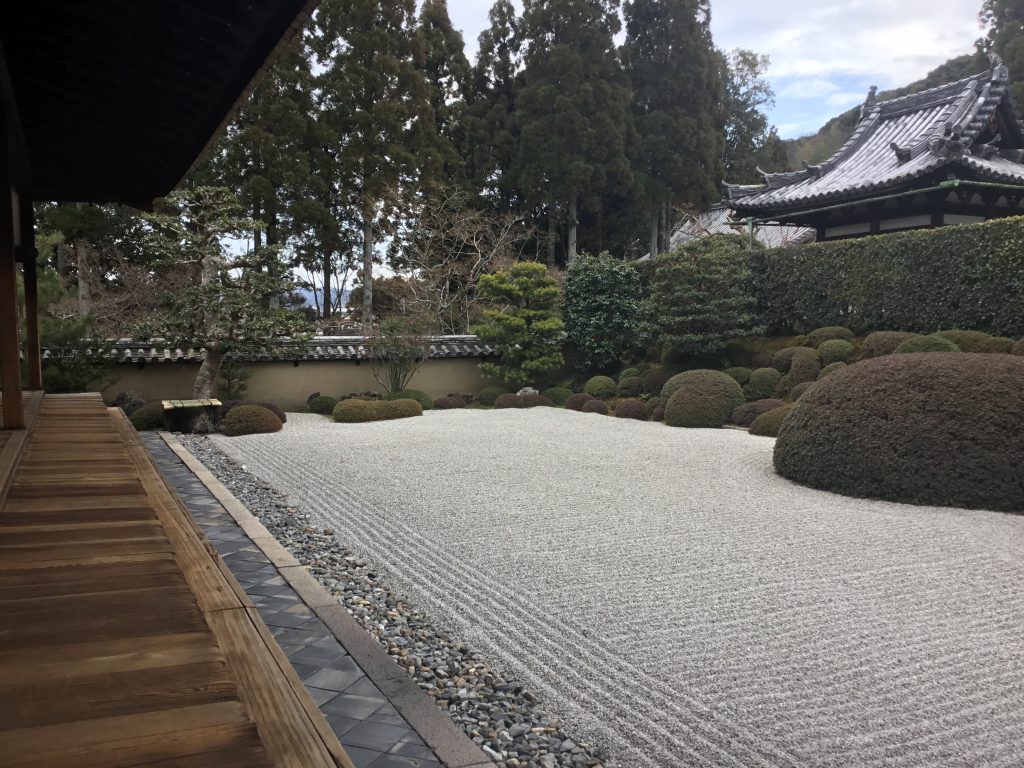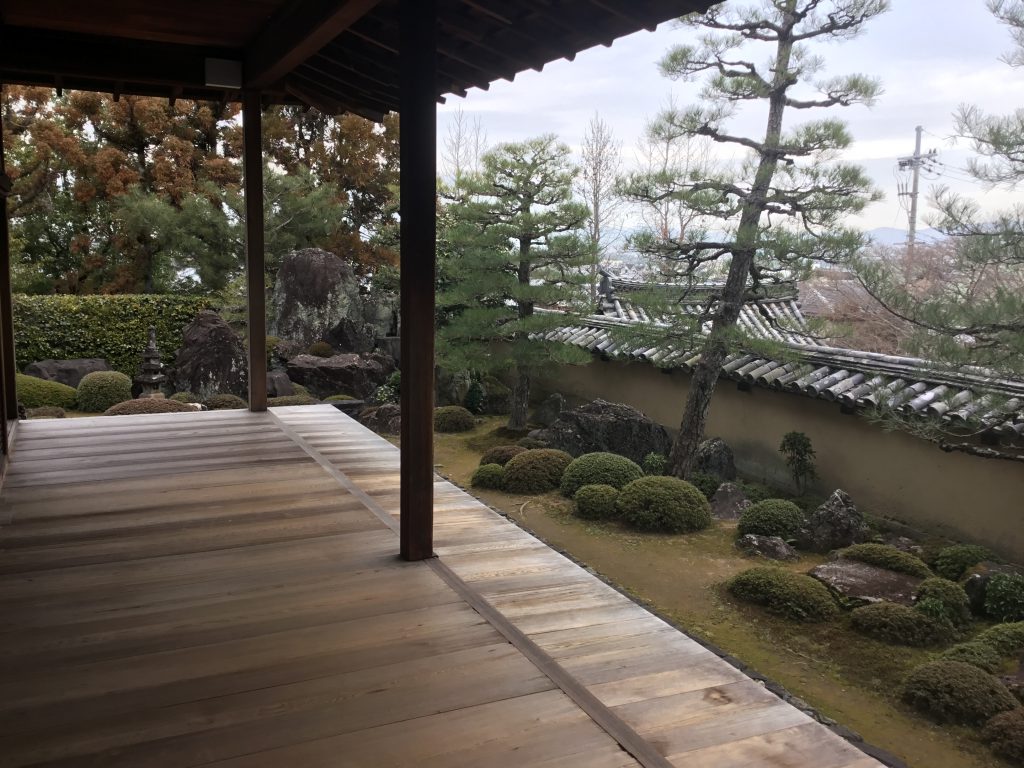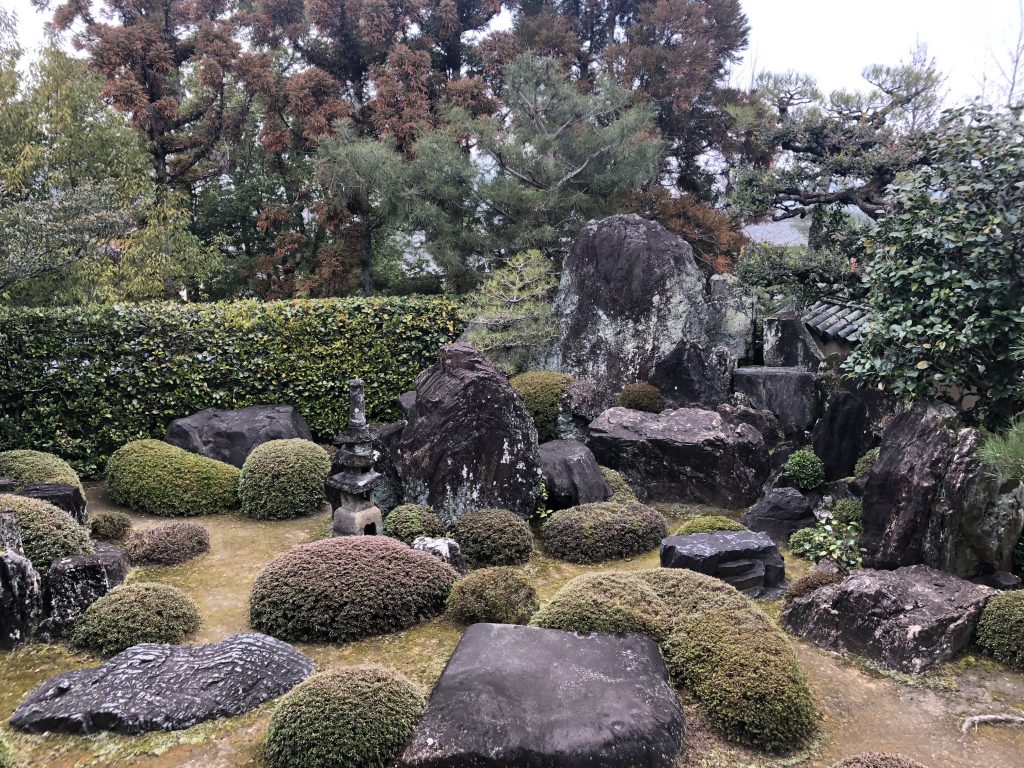 After enjoying gardens, return to the stone path and walk further into the temple precincts. Most of the buildings have been around for hundreds of years surrounded by abundant nature. Listening to the birds singing, you might feel like you are in a temple deep in the mountains. It will be interesting to see Stone Buddhas made by people at the end of the 20th century.