Enjoy strawberry picking!
Written by National Government Licensed Guide Interpreter Keiko Tsutsui
Today, I visited Hanayagi Kanko Noen or Hanayagi tourist farm in Seika-cho to pick strawberries. It is 15-minute walk from JR Hosono Station and Kintetsu Shin-Housono Station, or 30-minute drive from Kyoto Station. Near the farm, please look for the signs as shown in the attached photo. This tourist farm is in a peaceful rural area. Here, you can enjoy strawberry picking from mid-January to late May, and black soybean picking in October. Please check its website(http://www.hanayagifarm.com) and make reservation in advance.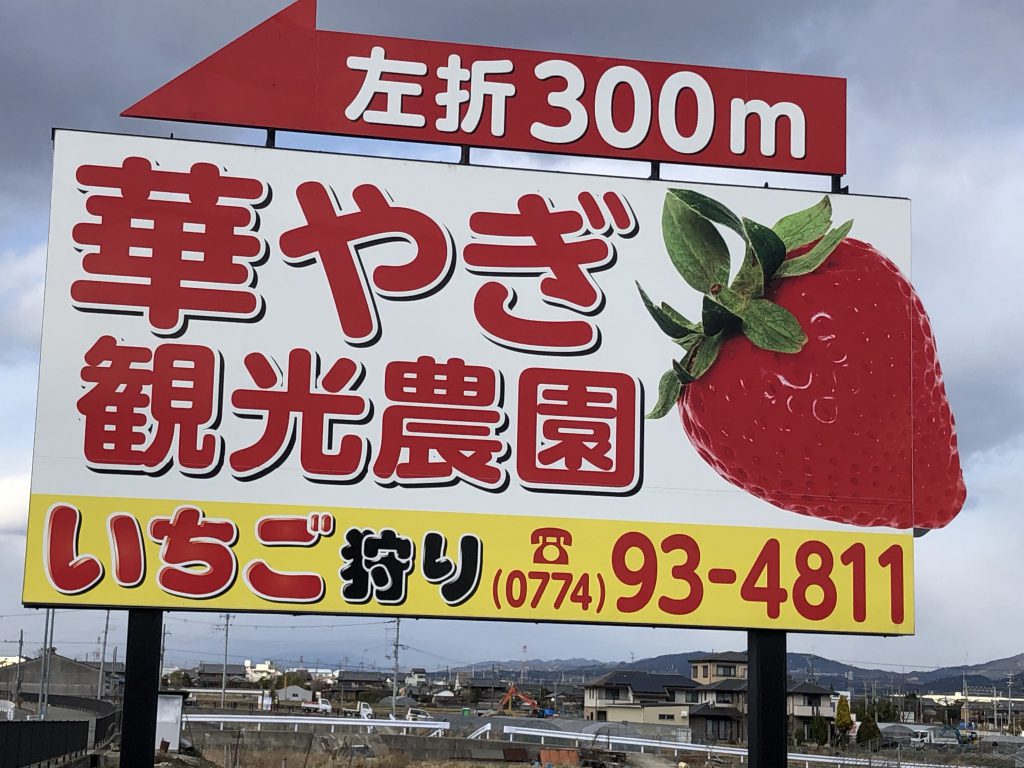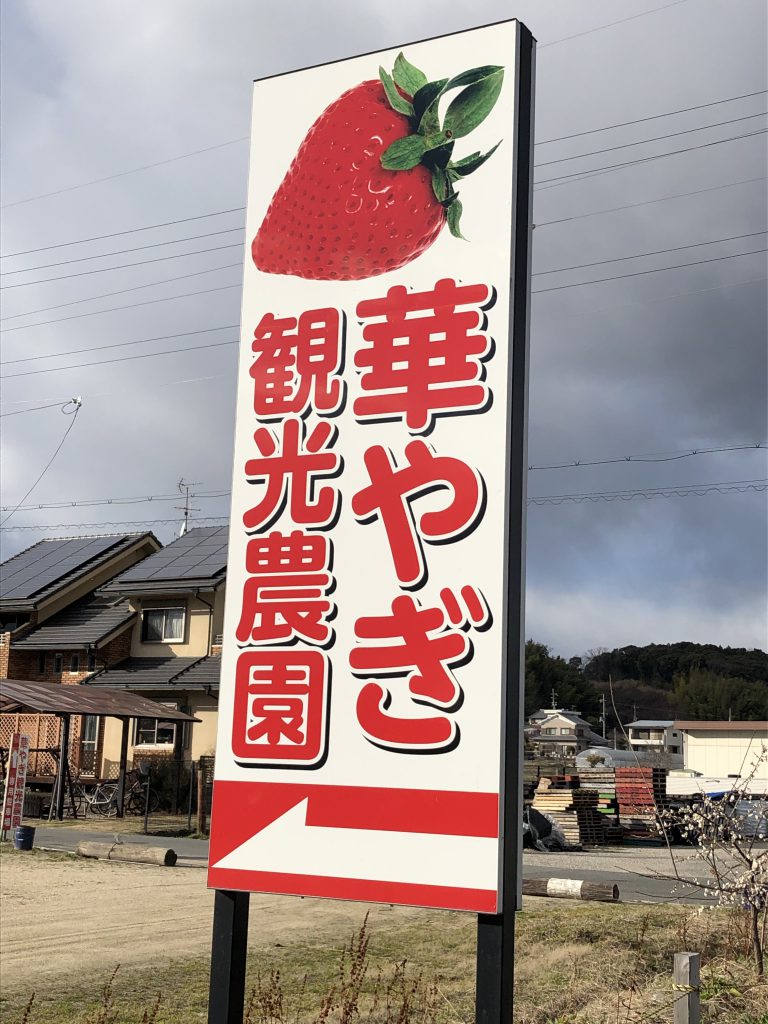 This house is the reception and waiting room, where you pay the fee. The farm's operation system sets five departure times a day, each of which has a capacity of 100 guests.  Among several strawberry houses, they select the most suitable house for picking strawberries for each group. I joined the group starting at 13:30, including many families and young couples. I heard some families speaking foreign languages.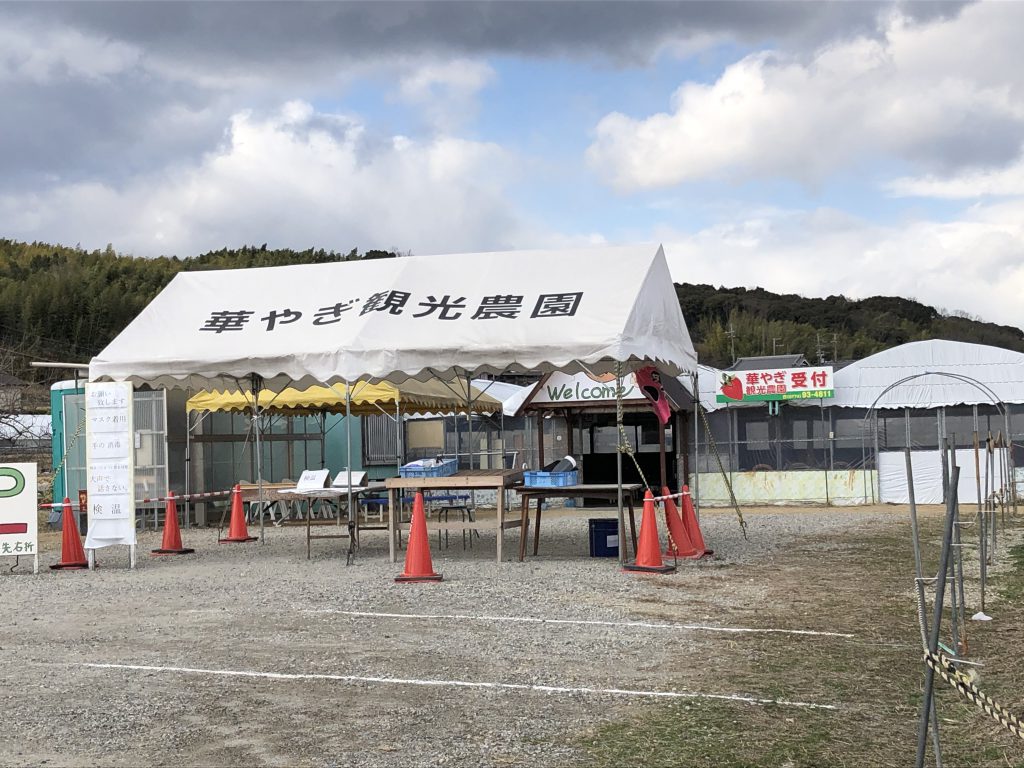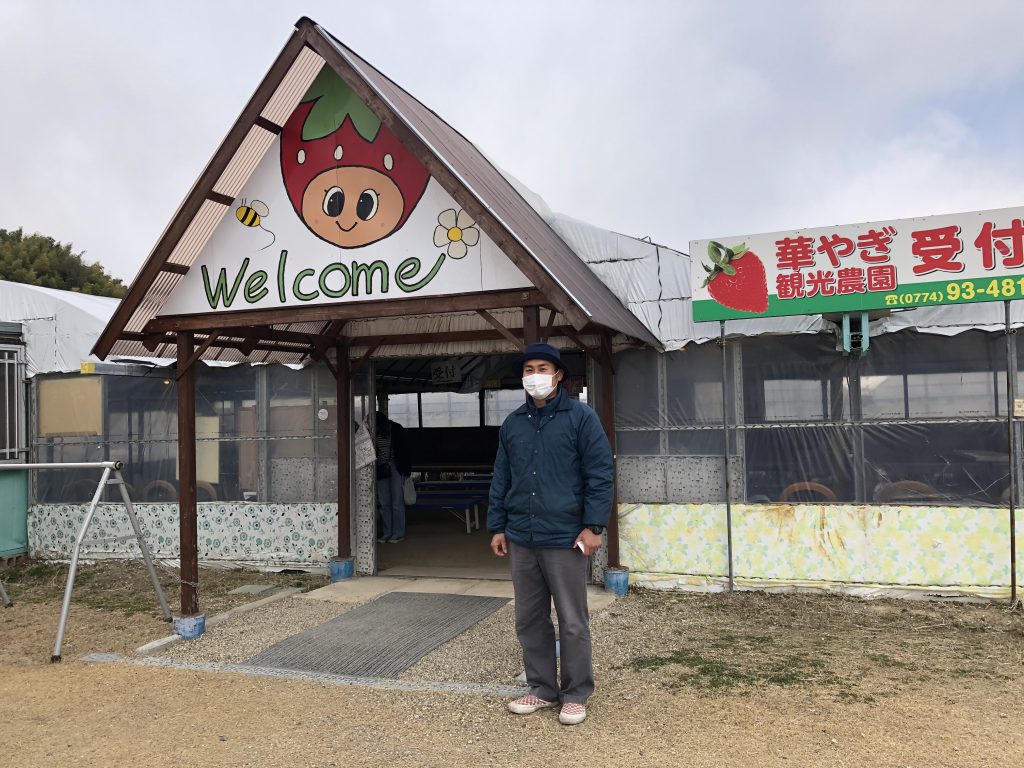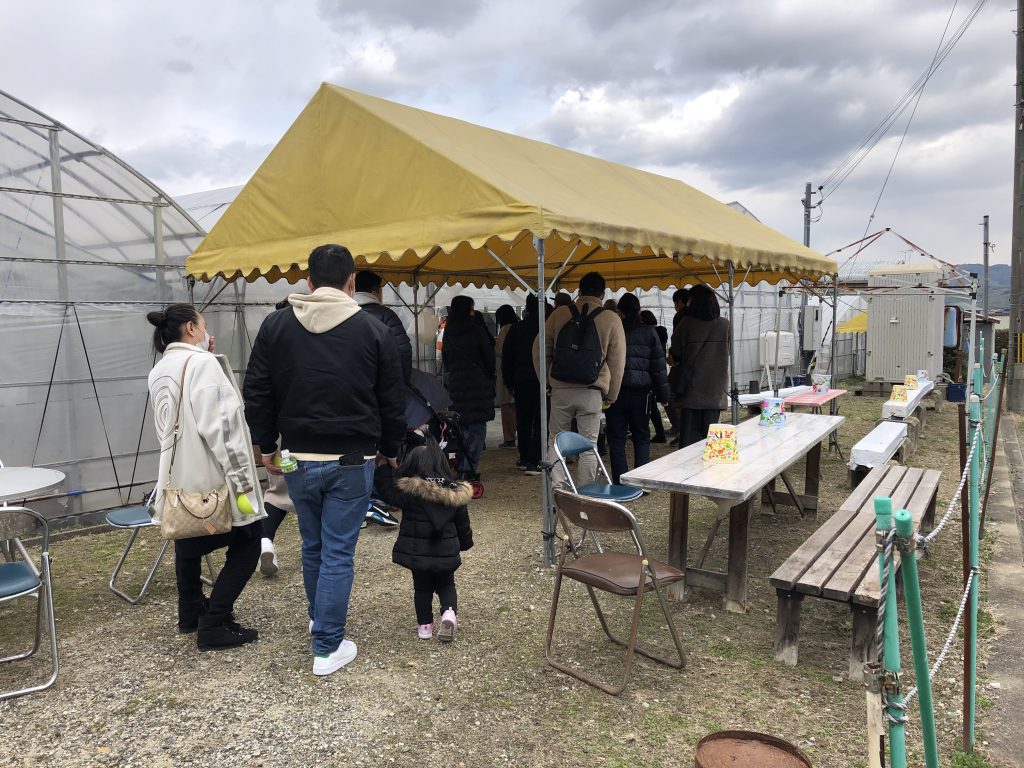 After learning how to pick strawberries, we could enter the house and got free to pick and eat strawberries as much as we wanted for 40 minutes. We could pick the strawberries of our choice, put them in a bowl, wash them in the tap next to the entrance, and eat them on a bench outside. We could repeat this cycle as much as we like. There were a lot of big and red strawberries here and there! These big strawberries named Akihime were delicious, soft and sweet!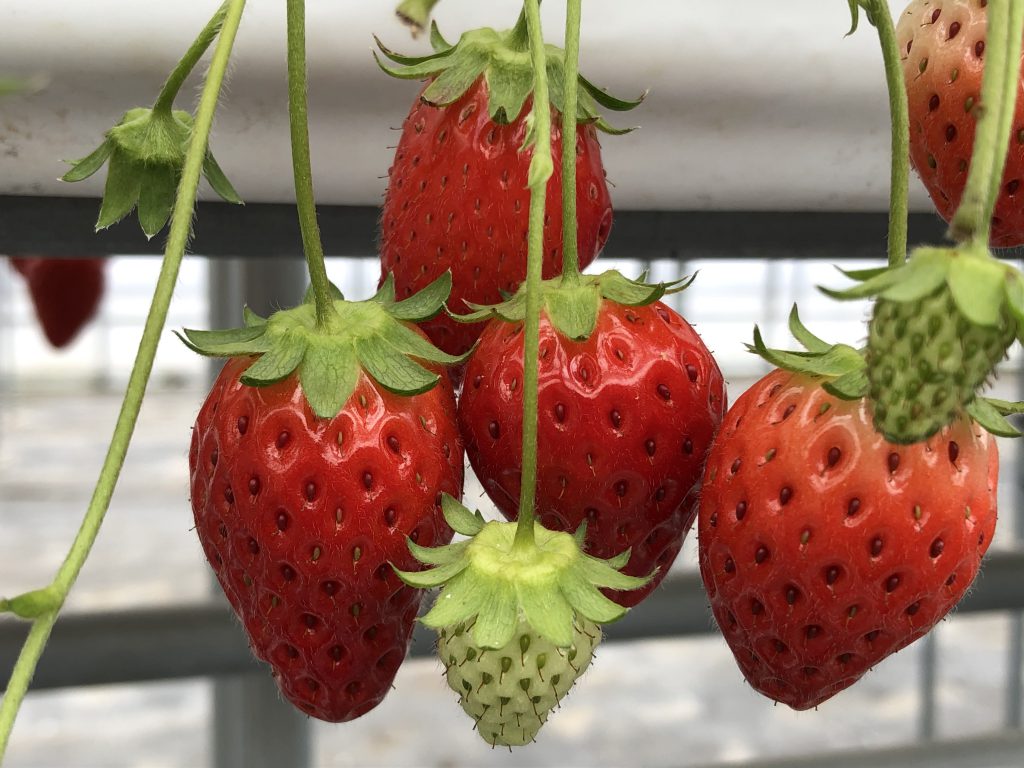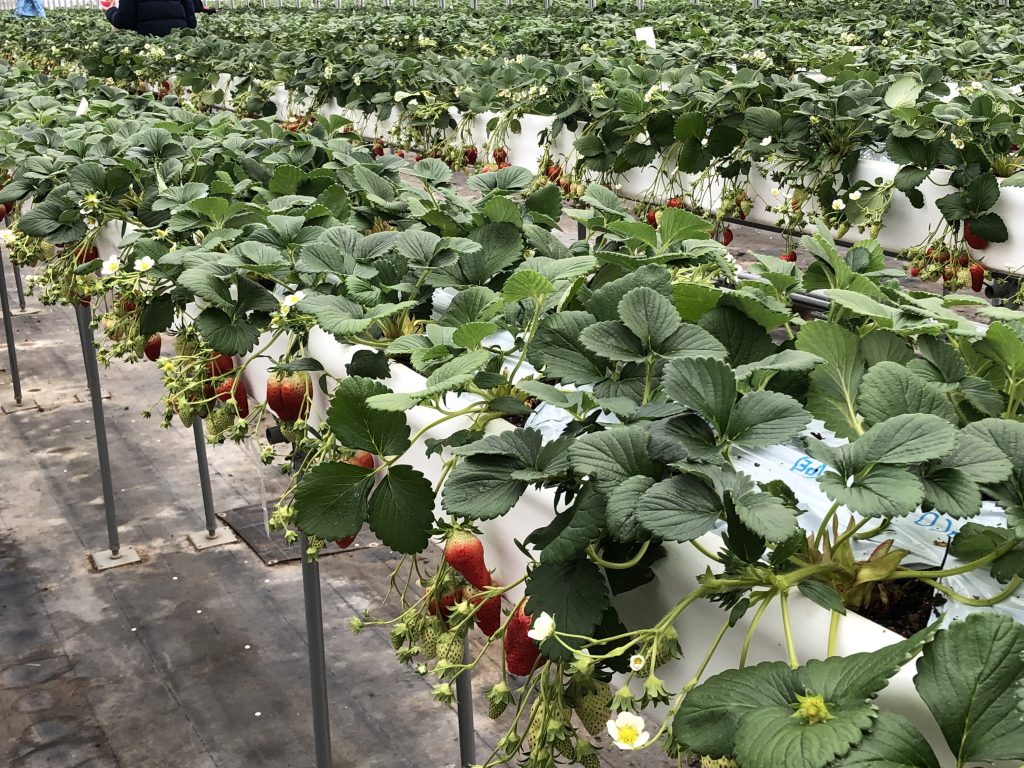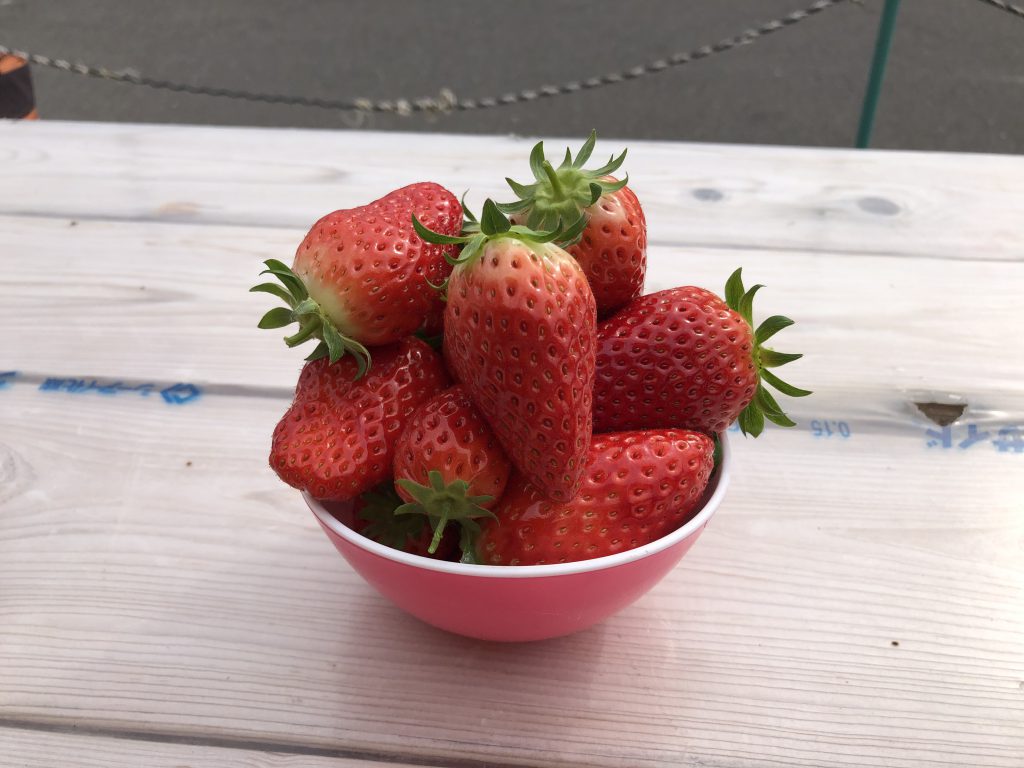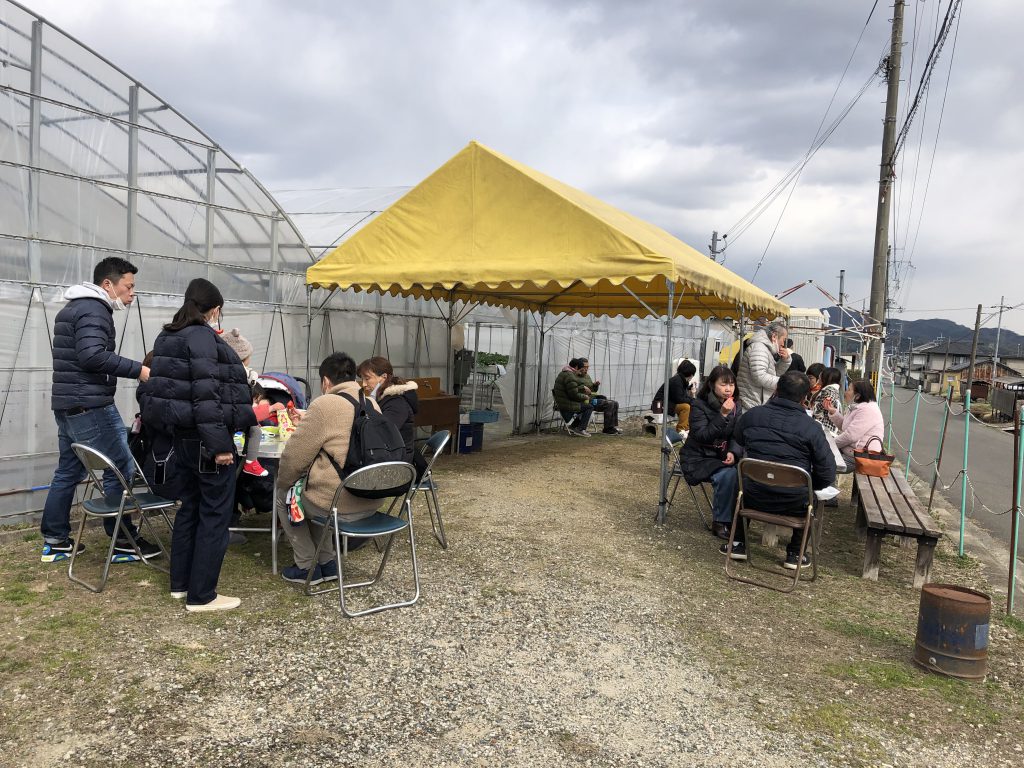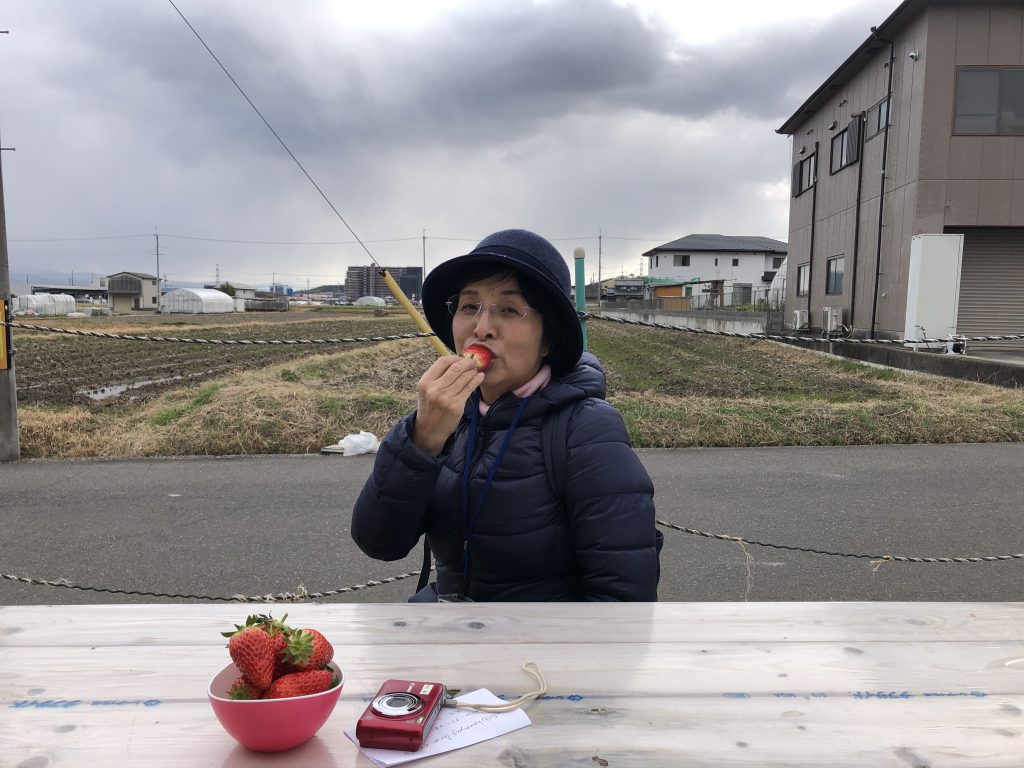 Since thestrawberries are grown in high rise cultivation, you can pick them without crouching. Waist height for adults, eye level for children. Since we are in a spacious plastic greenhouse, we don't have to worry about rain. Though we had snow flickering outside today, the temperature inside the house was kept about 25 degrees Celsius. These strawberry houses are barrier-free because the aisles are wide enough for wheelchairs and strollers. Come and immerse yourself in strawberries!