Enjoy nature with giant stones!
Written by National Government Licensed Guide Interpreter Keiko Tsutsui
In this chapter, I will introduce you the second half of the circuit course that goes through Kasagi Temple and Mt. Kasagi. For the first half, please refer to the chapter of Kasagi Temple. The chief priest Mr. Kobayashi kindly guided me here. After appreciating the carved image of Kokuzo Bodhisattva, we walked through a dark and inclined tunnel called "Tainaikuguri" meaning "going through the womb" to clean our spirit. Then, a big leaning stone called "Taiko-Ishi" meaning "drum stone" appeared. Since its surface had a gap, it made a popping sound like a drum when Mr. Kobayashi hit it.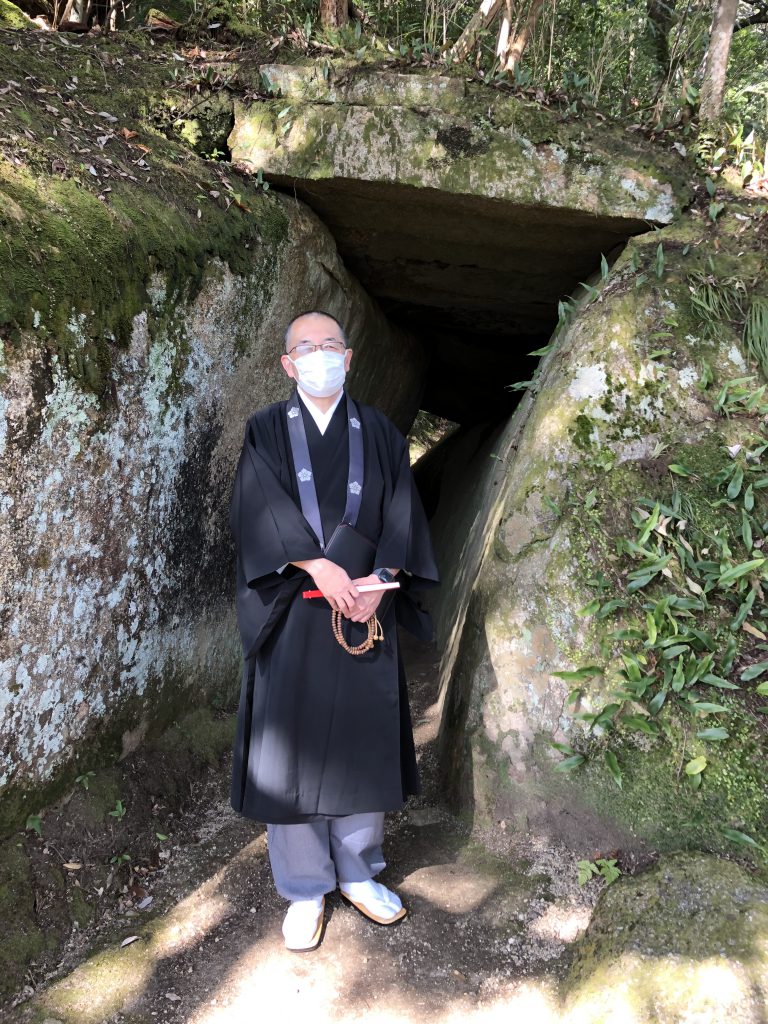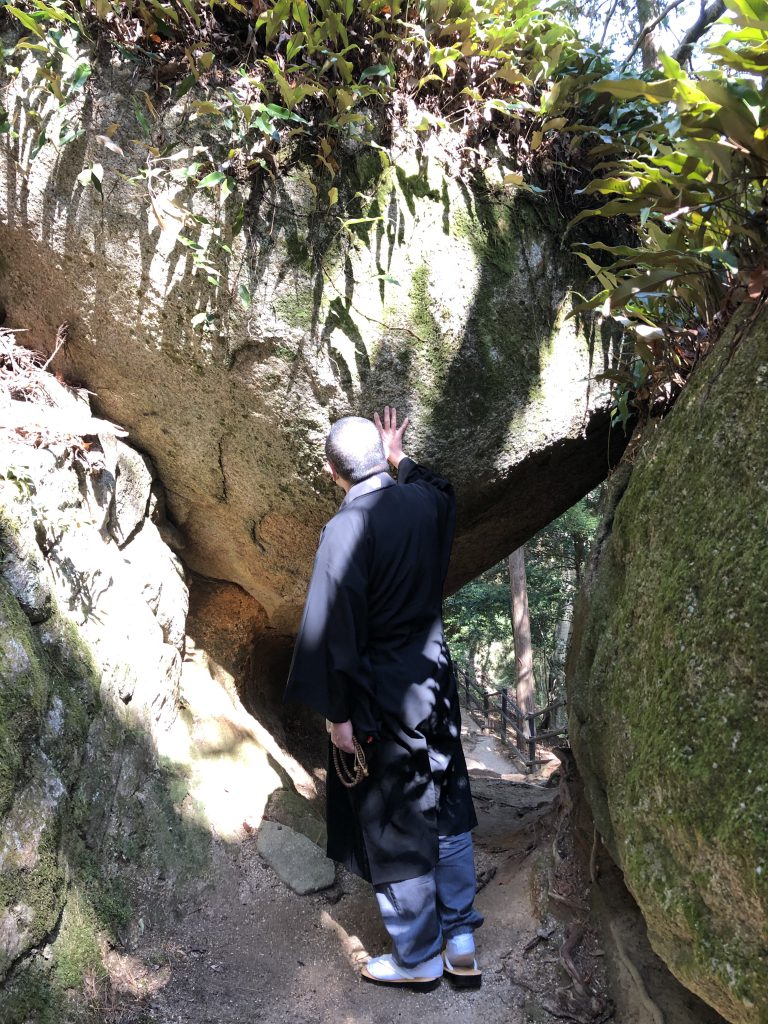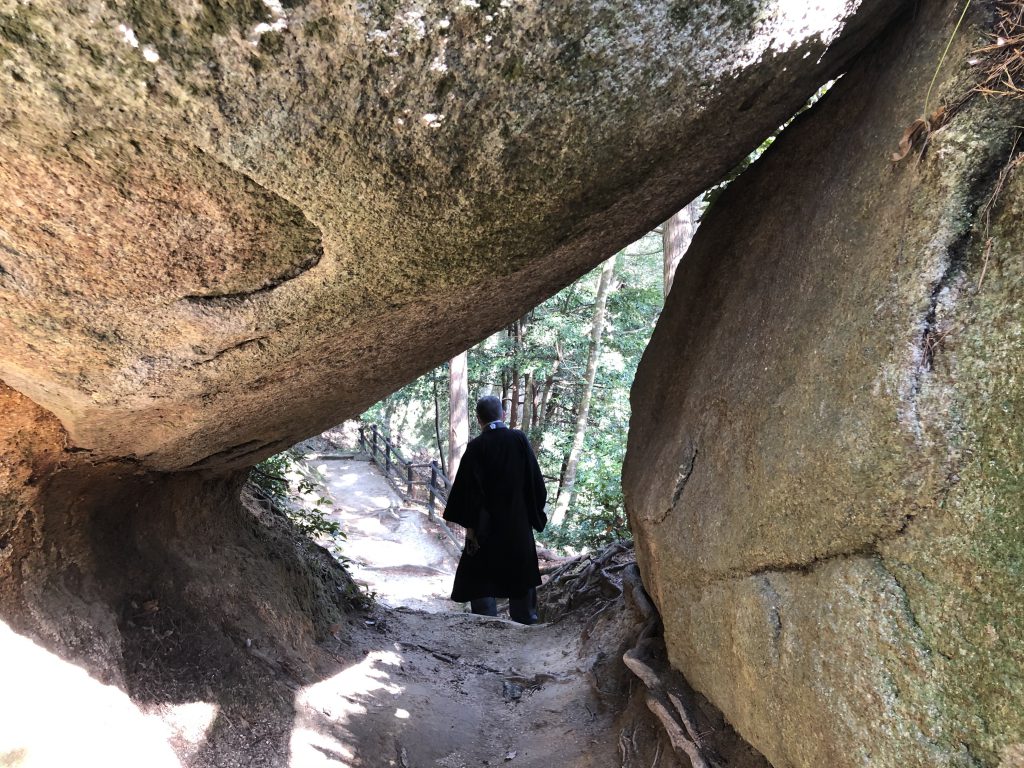 Next, we walked up to the loose stone called Yurugi Ishi. Although this large stone weighs a few tons, it joggles a little bit if you push down a certain place. This stone is said to be one of the remaining stones that were thrown toward the enemy attacking from below during the civil war in 1331. From there, I could enjoy beautiful view of the upstream of Kizugawa River.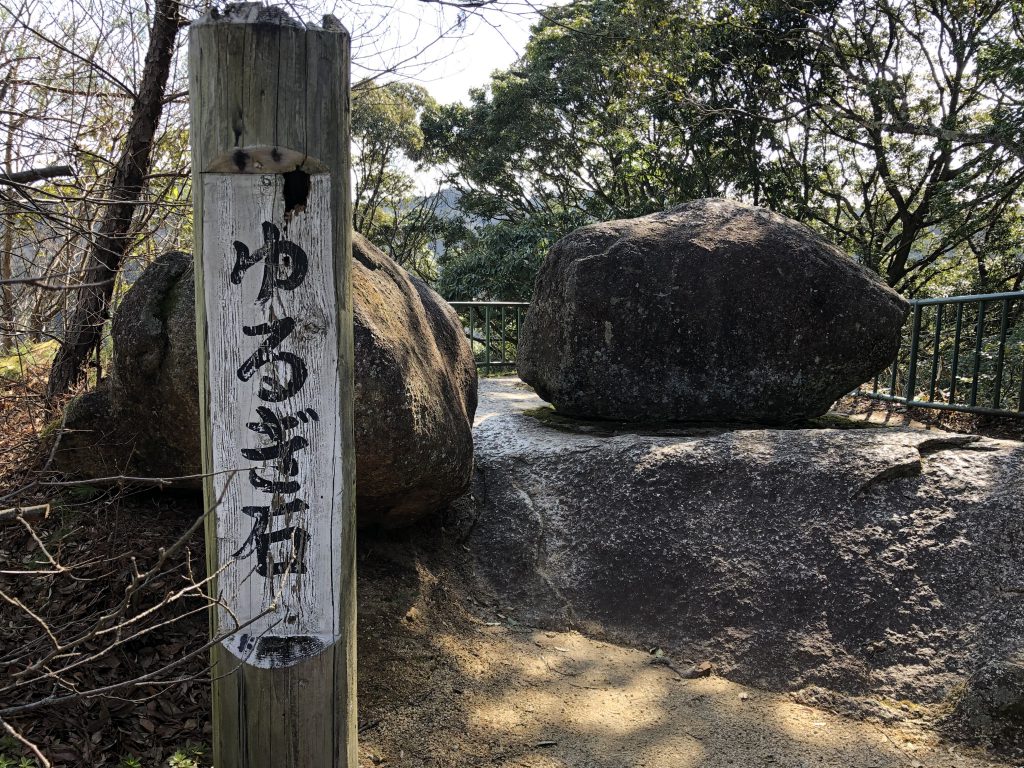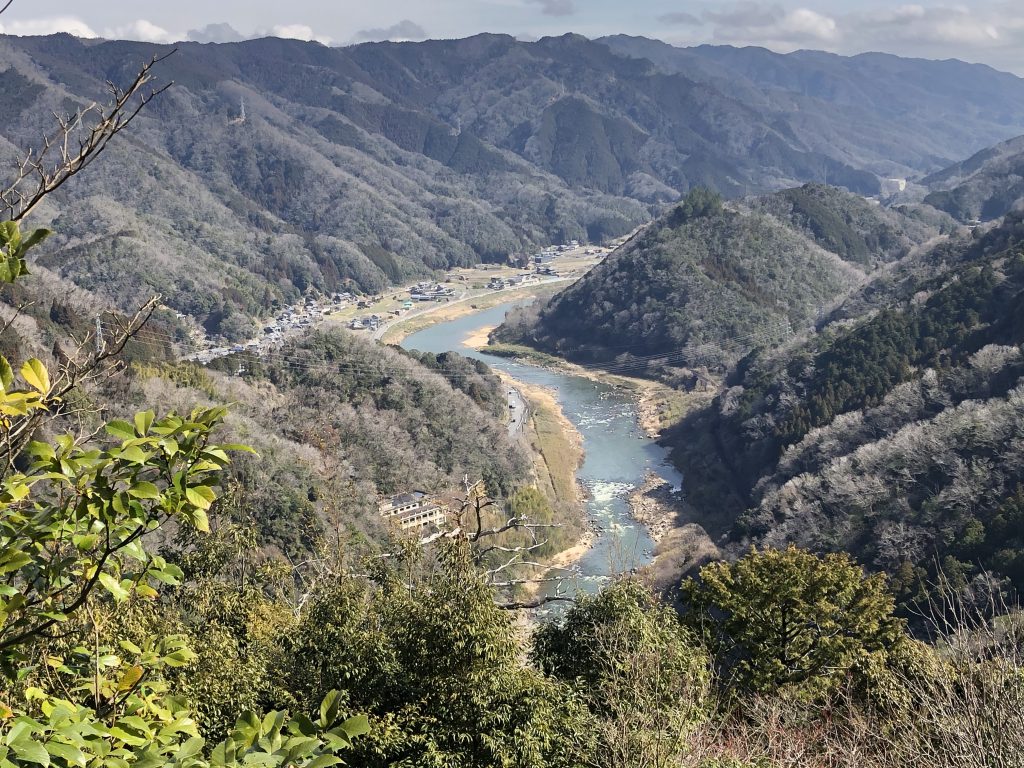 Then, we reached giant stones called "Byodo Isi" . There are stairs dug into the stone and you can climb up to its top. Mr. Kobayashi taught me that this is the best spot for taking pictures of "Unkai", the sea of ​​clouds along Kizugawa River. From November to early March, you may be able to view the "Unkai" from dawn to around 8 o'clock if you are lucky. Mr. Kobayashi kindly shared me a picture thereof. We had to go through a narrow crack to get out.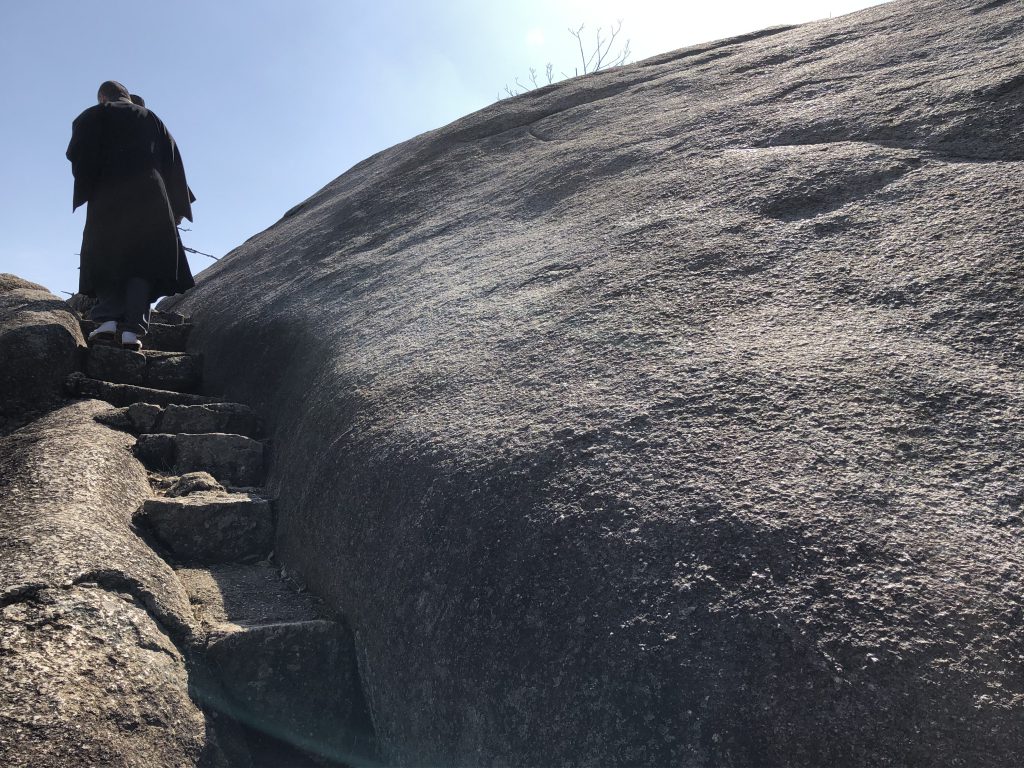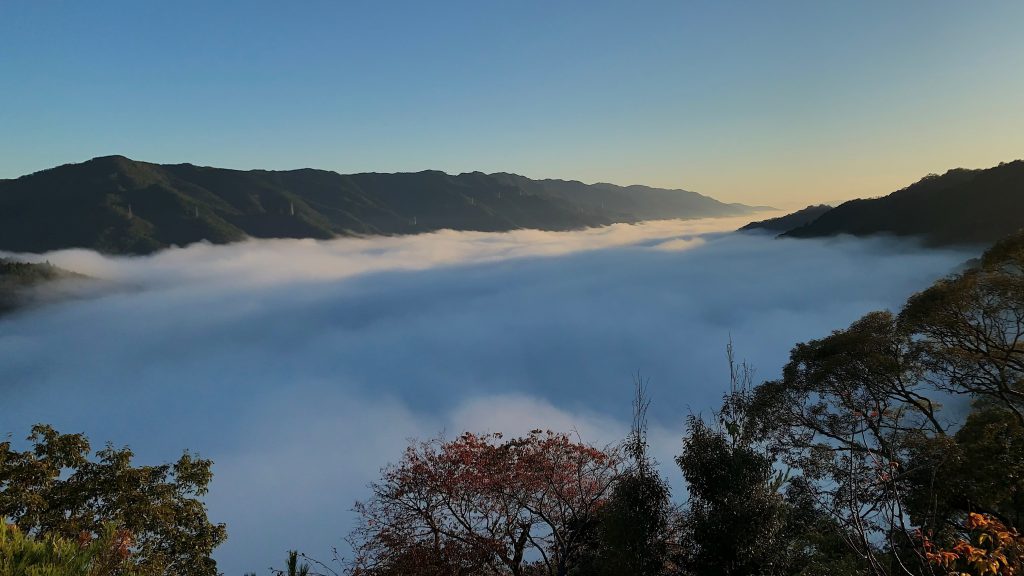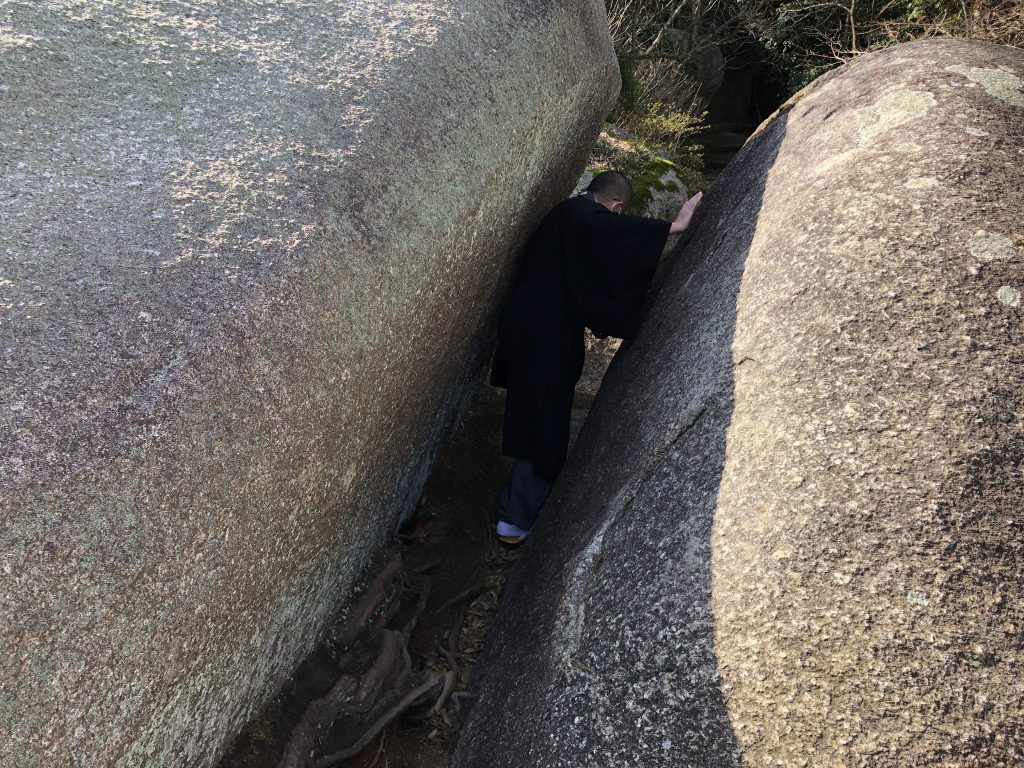 Next, we reached "Momiji Park" which means "red-colored maple leaves park". Mr. Kobayashi kindly shared me a picture again. Of course, the season of autumn leaves is the best for coming here, but you can enjoy eating your bento lunch in any season. There is also an observatory, from which you can view Kasagi town and downstream of Kizugawa River. In summer, when the fireworks festival is held below, you can enjoy the fireworks just in front of your eyes. Best place for enjoying the fireworks!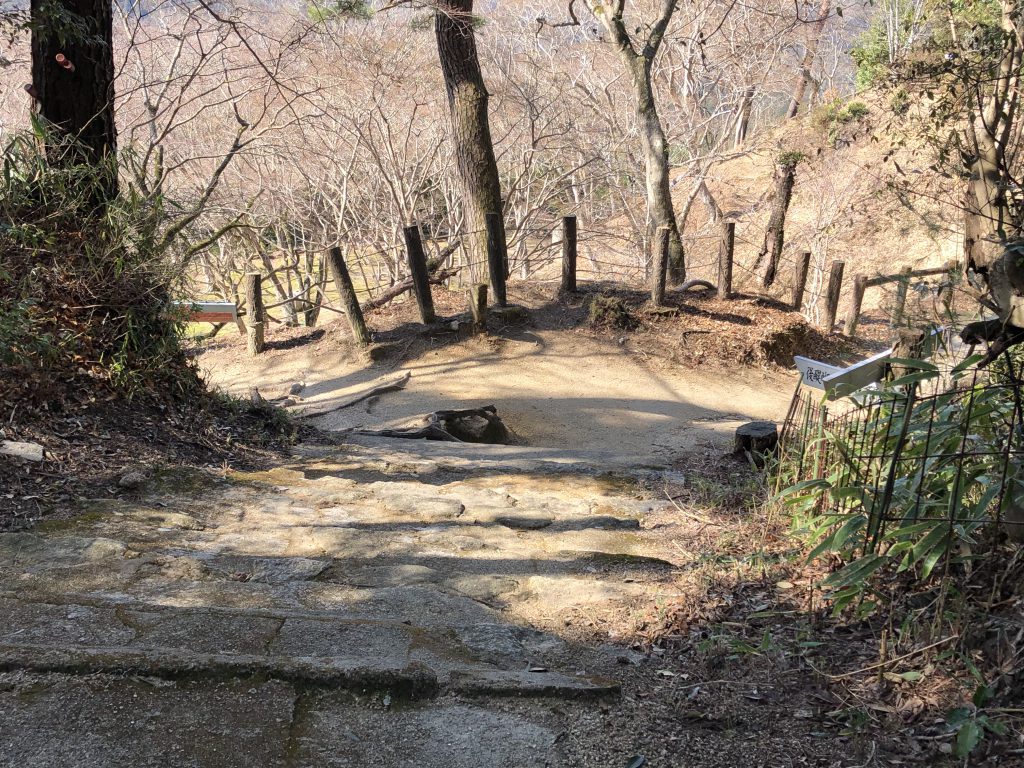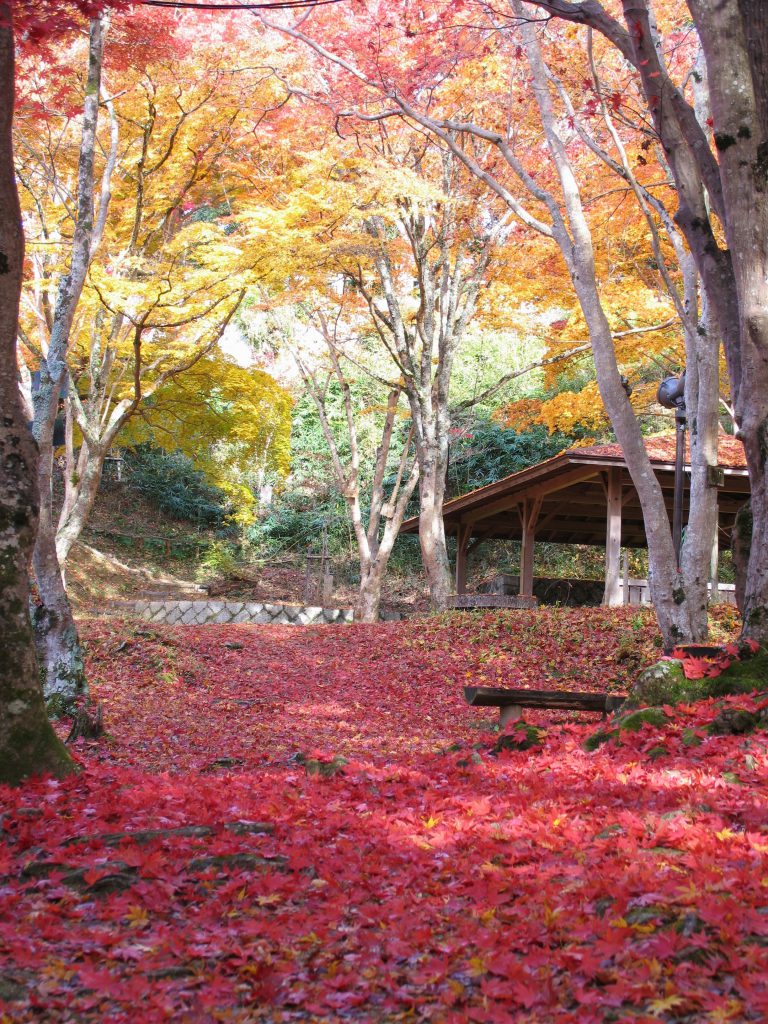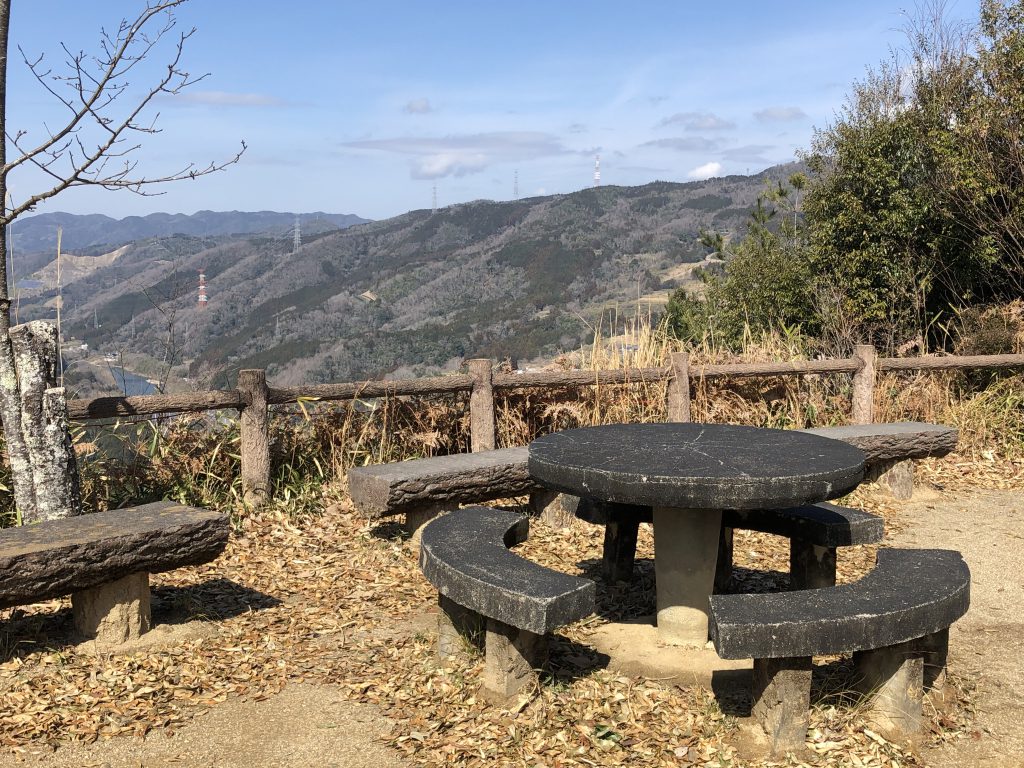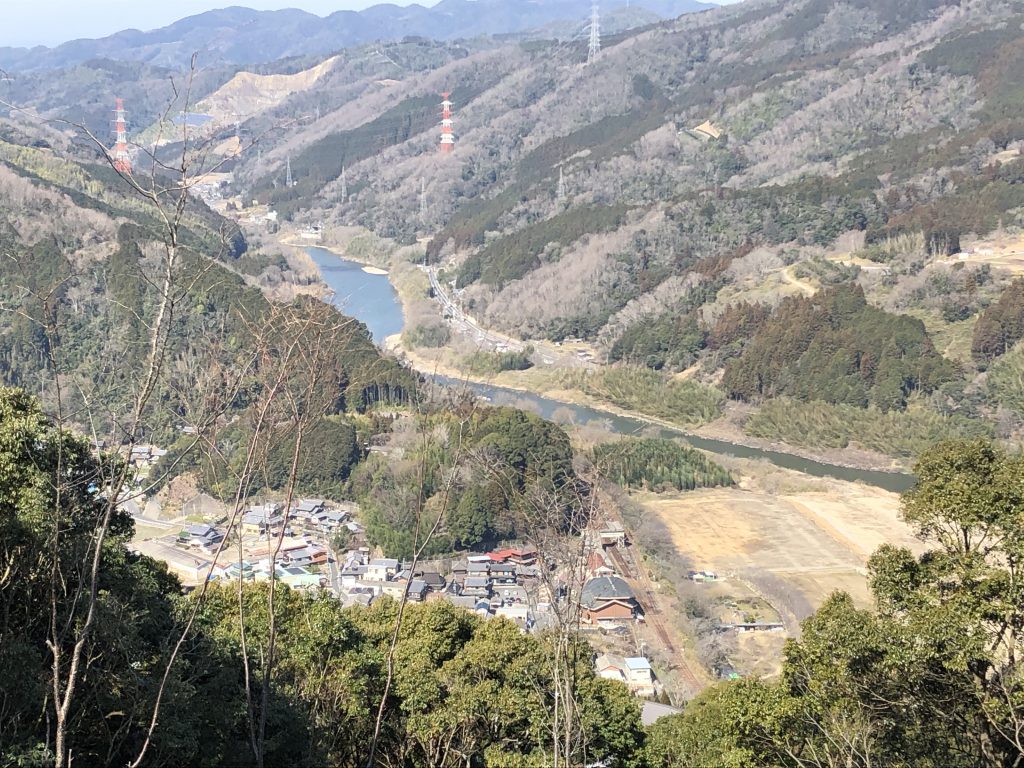 Finally, we walked in front of a vacant lot where an emperor stayed in 14c, a small temple building and a shrine to return to the temple bell. This bell is designated as an important cultural property of Japan because it was cast in 1196 and it has unique shape having six cuts at its bottom surface. This is the end of the circuit. Thank you for your attending our tour.