Enjoy a gorgeous and casual Japanese Garden!
Written by National Government Licensed Guide Interpreter Keiko Tsutsui
Today, I visited Keihanna Commemorative Park.  This is a modern, gorgeous but casual Japanese garden complex run by Kyoto Prefecture.  Living nearby, I have visited this park many times. So, let me share with you some of today's pictures and some from my album. 
First, there is an open lawn space having field athletic tools.  In early April, this area is covered with beautiful cherry blossoms.  Today, in February, I was happy to find plum blossoms near a valley.  In summer, children can enjoy crayfish fishing in a small streams.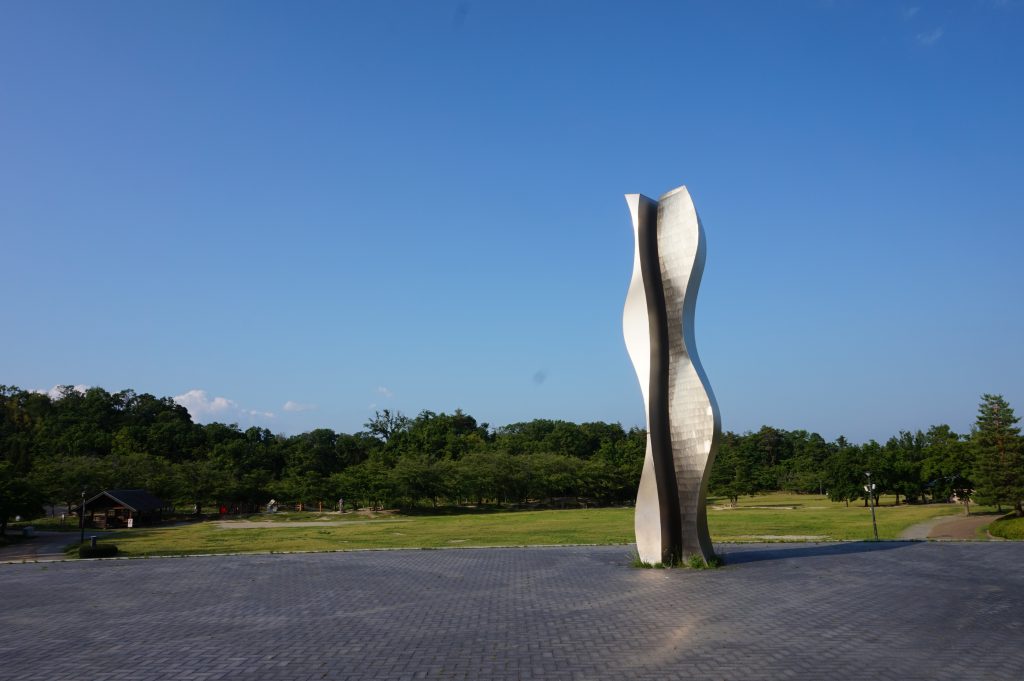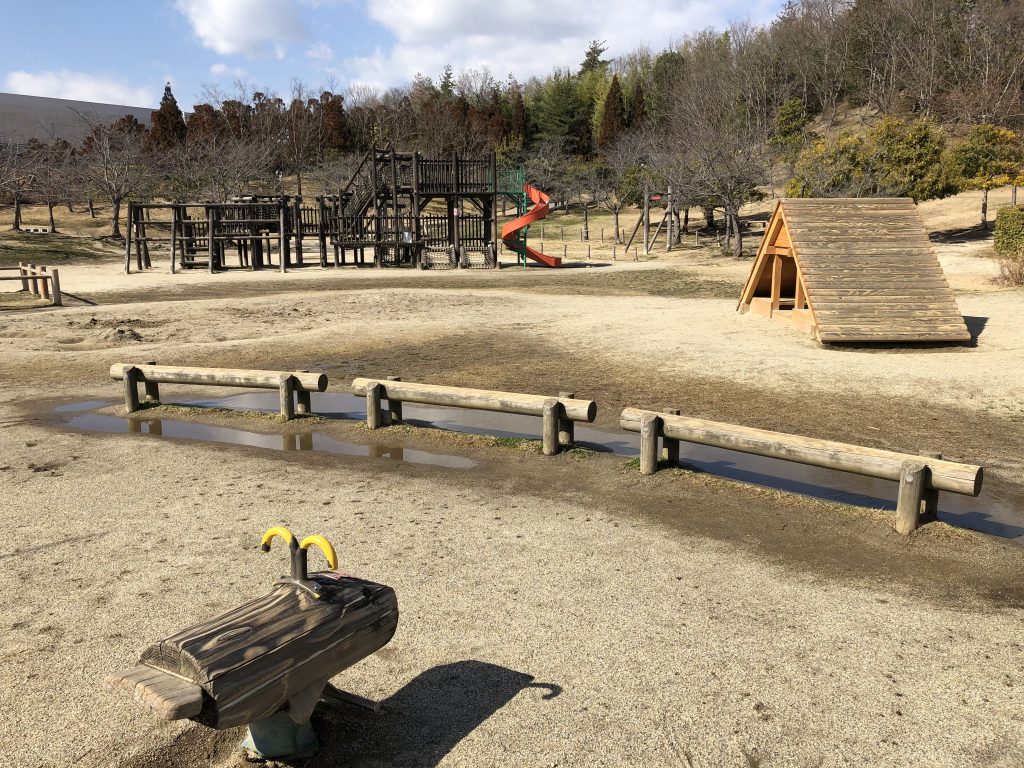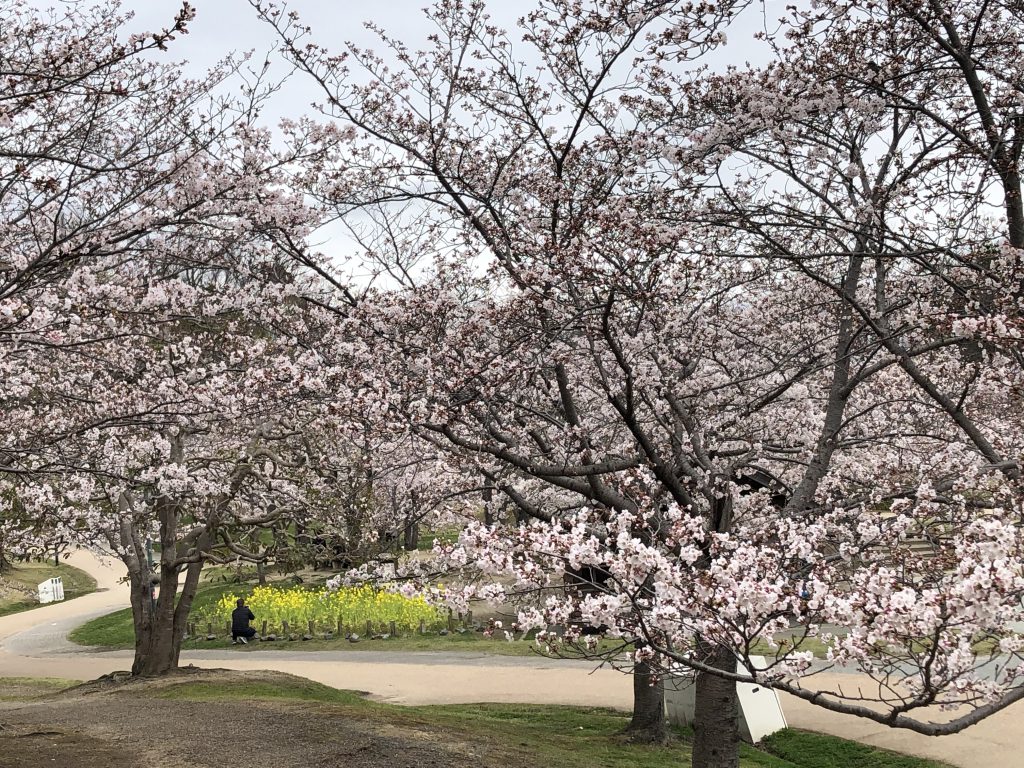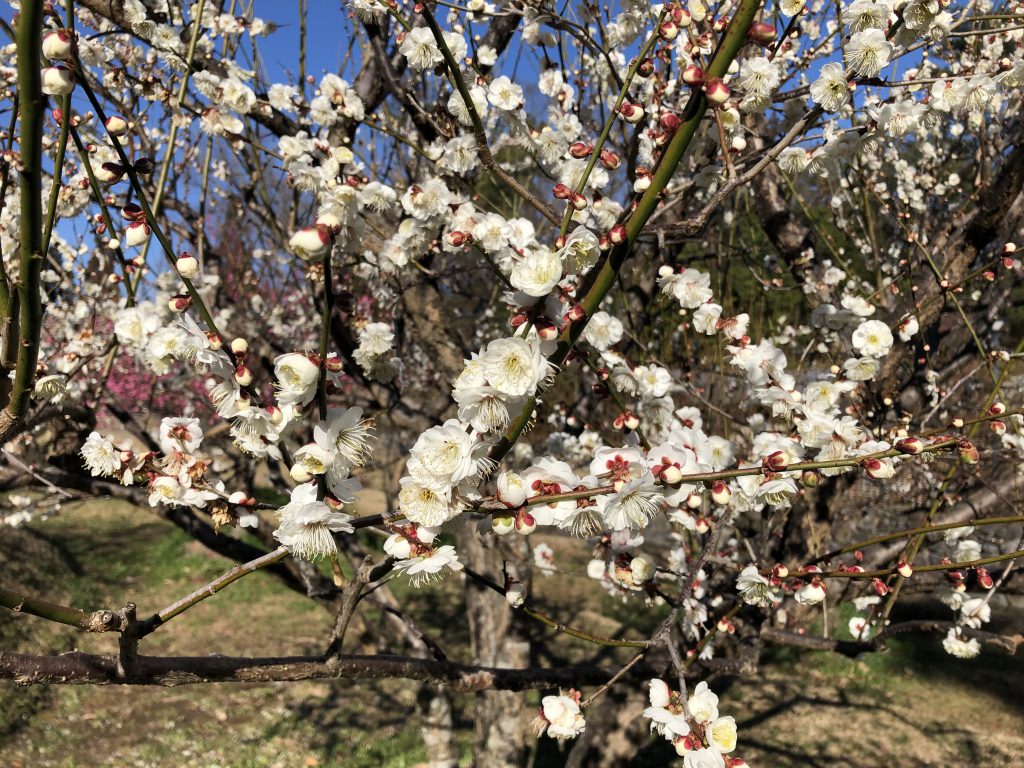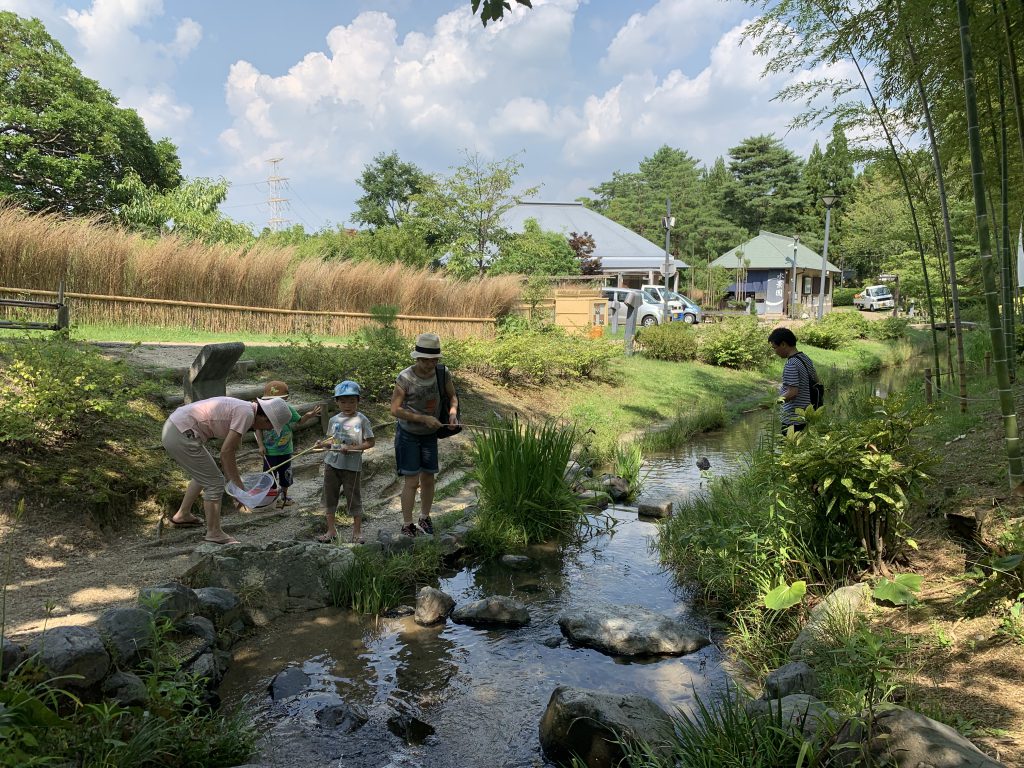 After walking through a bamboo groove, I reached a beautiful garden called Suikeien. This is the ticket office where adults pay 200 yen. Suikeien is a Japanese garden with some paths around a large central pond. You can walk through a large cluster of rocks, maple valley or a moon viewing bridge. Unlike traditional gardens, Suikeien preserves the old landscape such as rice terraces and budding tree forest. That's why I feel this scenery somewhat familiar and nostalgic.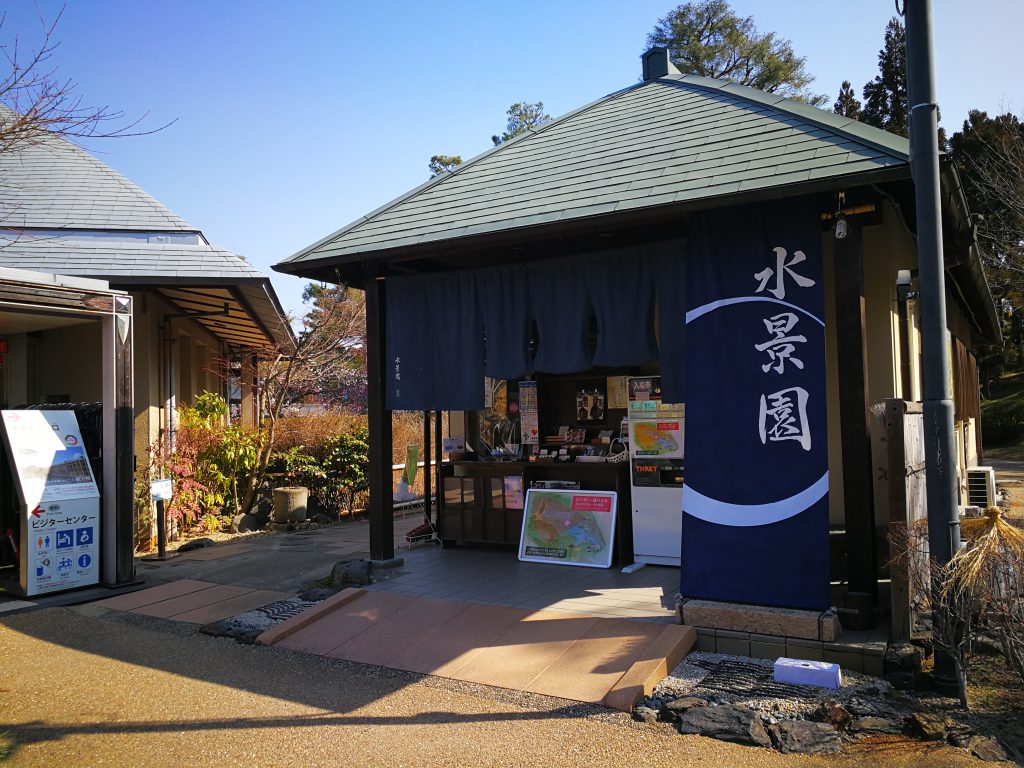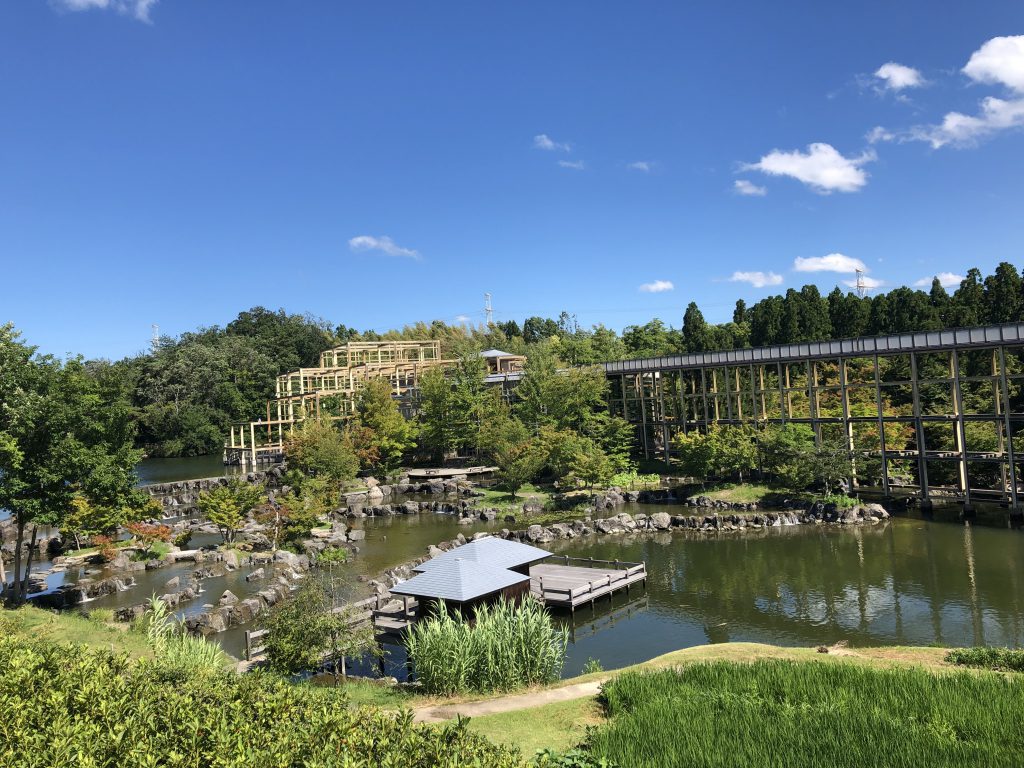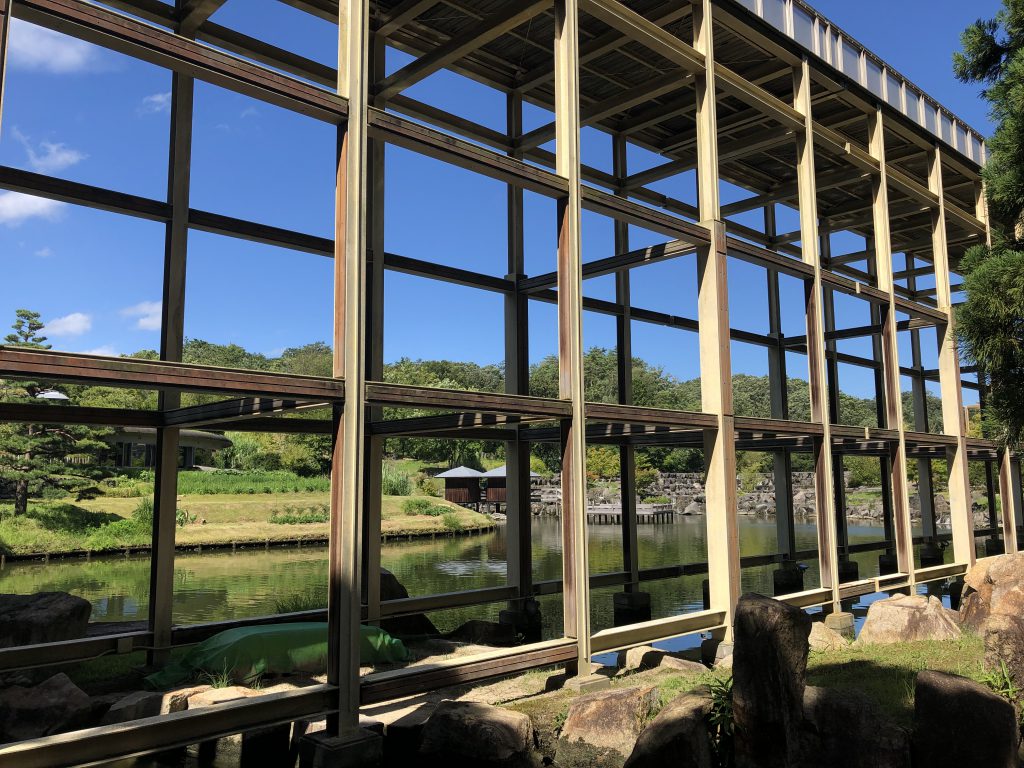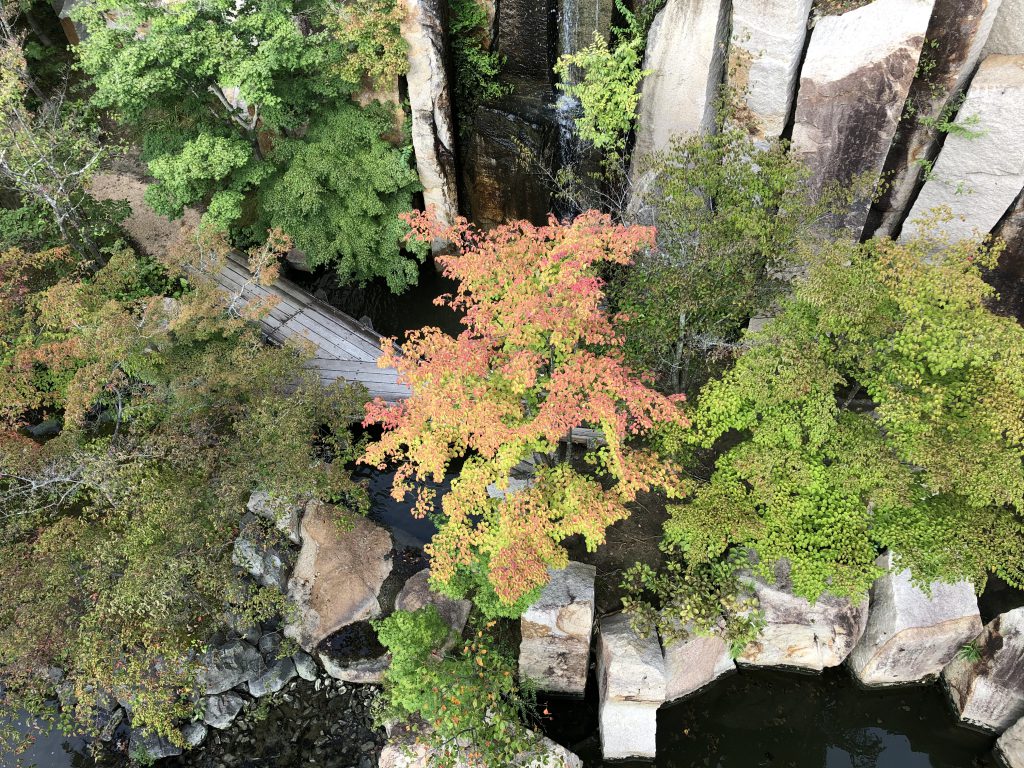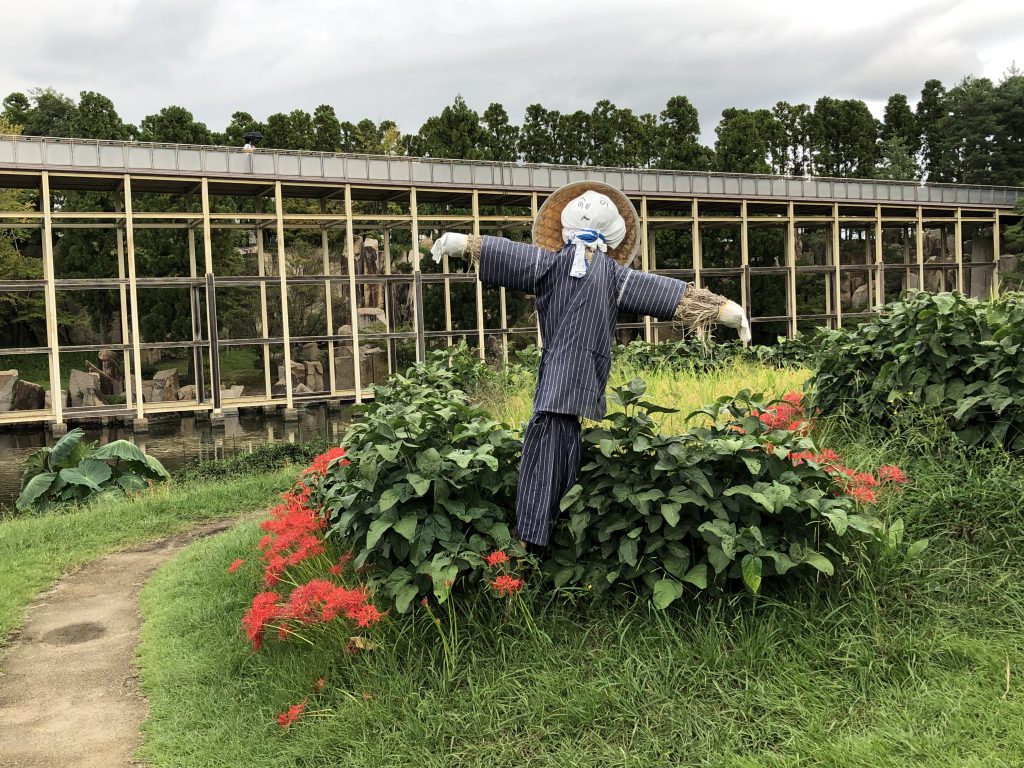 This pond has stepping-stones and a veranda for carp feeding. You can buy carp food here and feed them from the verandas. Clap your hands and carps will come closer to you. By walking through the stepping stones you will be taken to the other side of the garden. However, please be careful not to fall into the pond!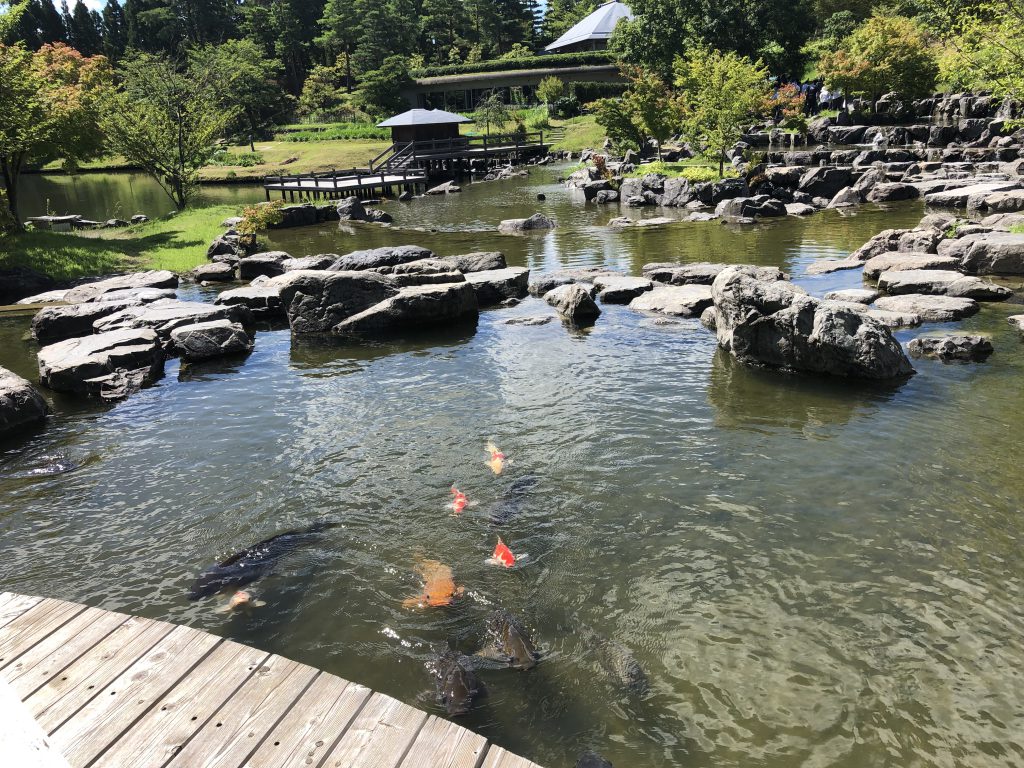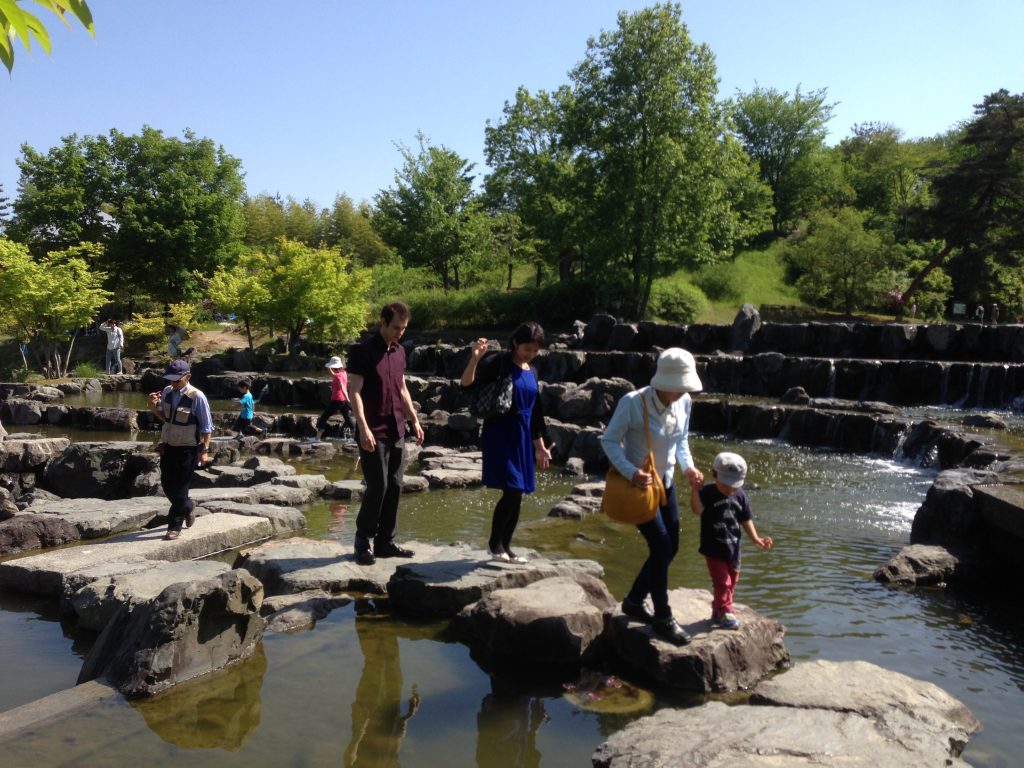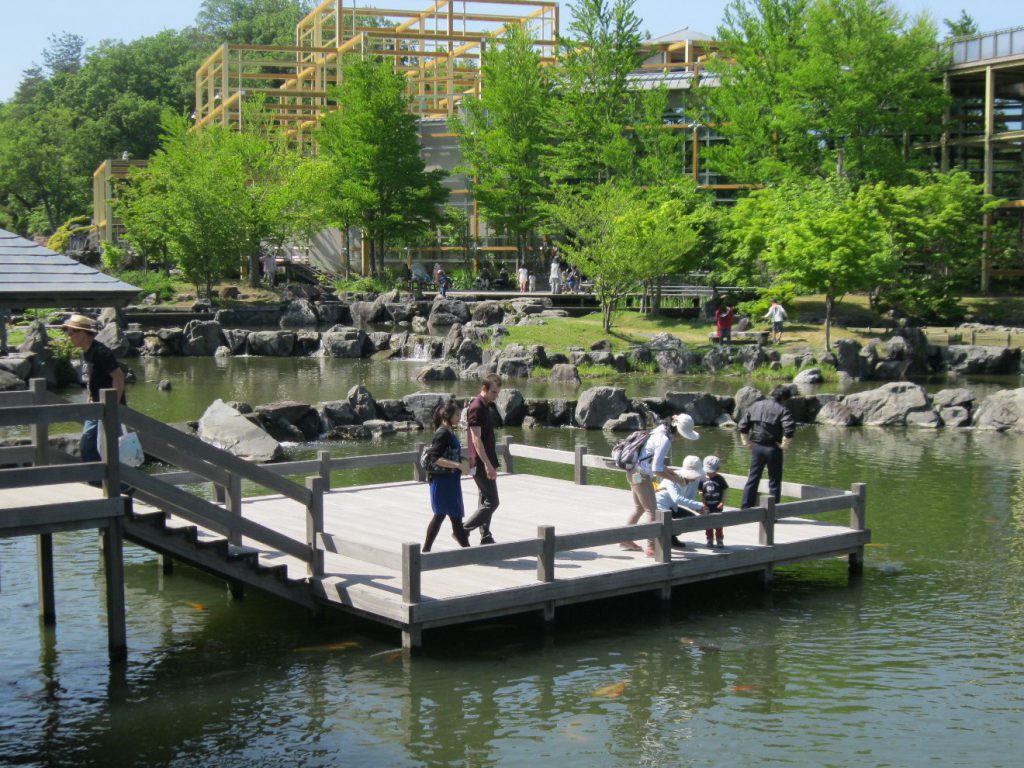 You may encounter here some events held such as town festivals, flee-markets, and nature-experience events for children. Even in the evening, there are some seasonal events such as firefly watching, moon viewing concerts and autumn maple illumination. Further, you can experience here how to design a Zen dry landscape garden from professional gardeners. This is a place of relaxation as well as excitement for locals as well as visitors from around the world. See you in this park!