At a quiet temple, appreciate the beauty of maple leaves and the old Buddhist statues in the main hall.
Written by National Government Licensed Guide Interpreter Ikuko Kubota
Walking 15 minutes towards the south in residential district from Iwashimizu-hachimangu station in Yawata city, the south of Kyoto, you'll get to an old Buddhist temple called Zenpouristuji.
Passing through the old entrance gate, you'll find yourself in a lush green nature. Walking around the cozy temple ground freely, surrounded by many maple trees and shrubs, you'll feel refreshed and relaxed.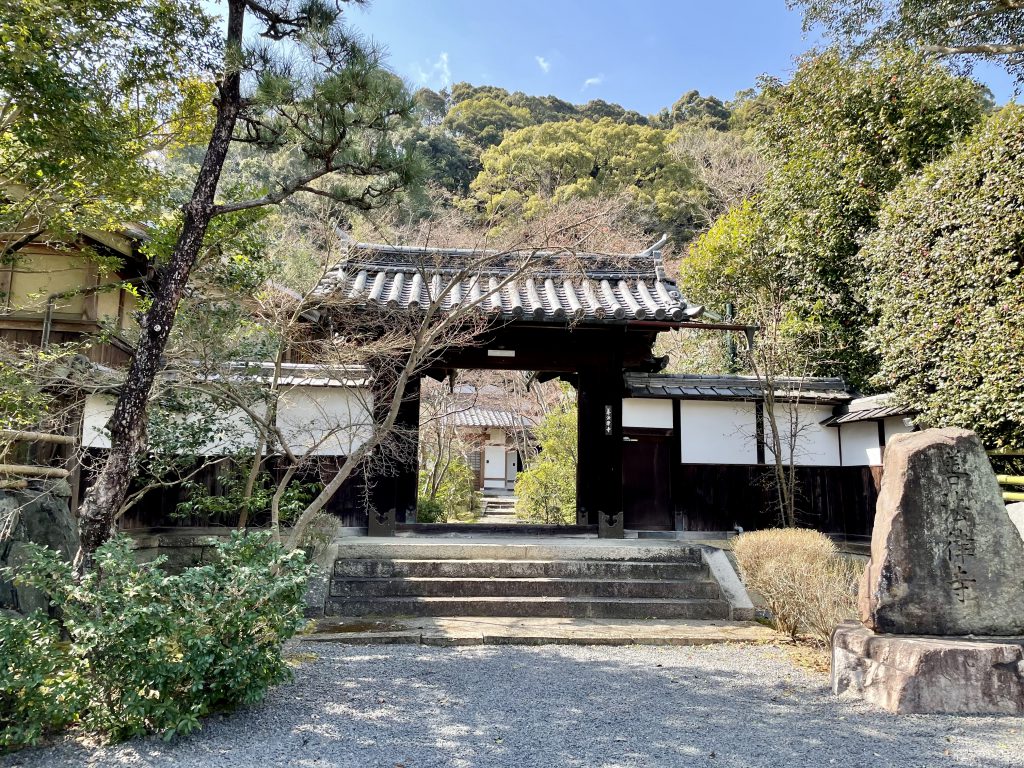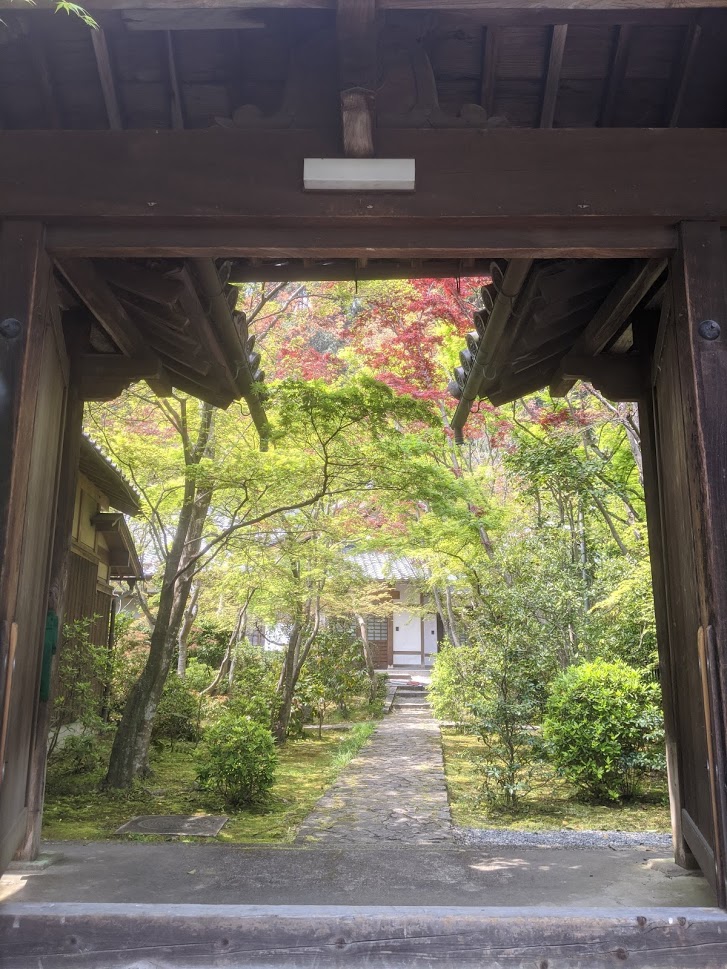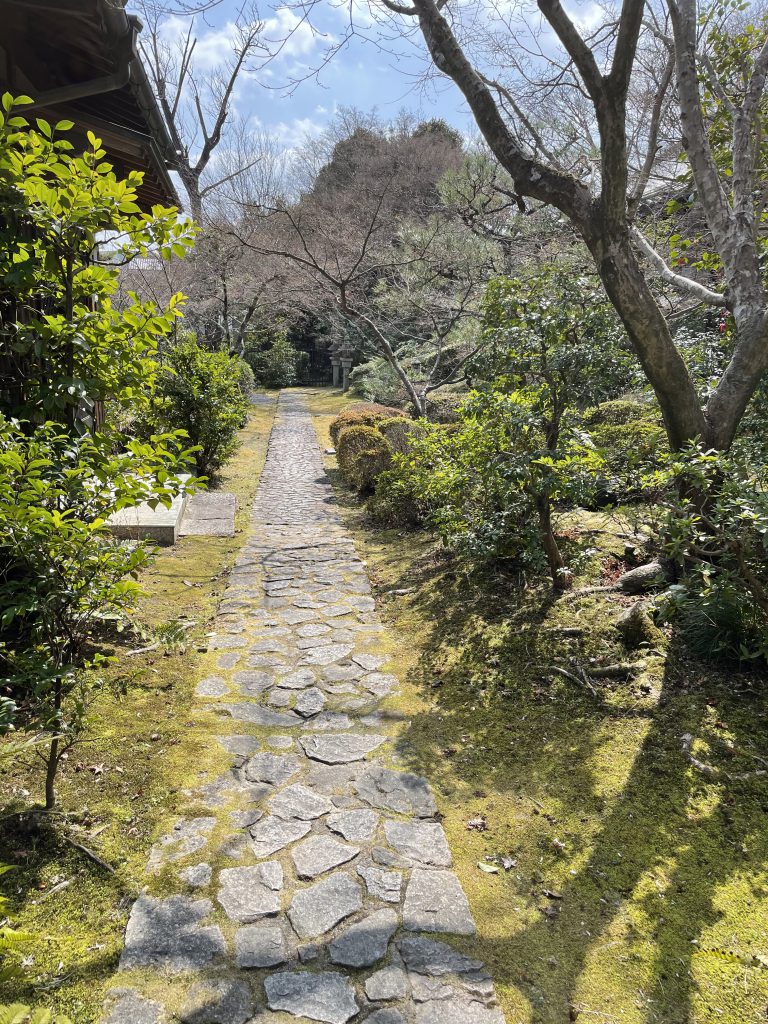 This temple had been closely related to the famous Iwashimizu-hachimangu shrine as it was established as the temple in charge of clerical duties of the shrine.
Dating back to the middle 13th century, the high priest named Zenpouji built the temple in the grounds of his residence. The temple had a deep connection to the Ashikaga shoguns, rulers of the nation, as the granddaughter of its founder got married to the 2nd Ashikaga shogun and gave birth to the 3rd Ashikaga shogun Yoshimitsu who founded the famous Golden Pavilion in Kyoto. During the peak period of the temple, the Ashikaga shoguns visited the temple many times.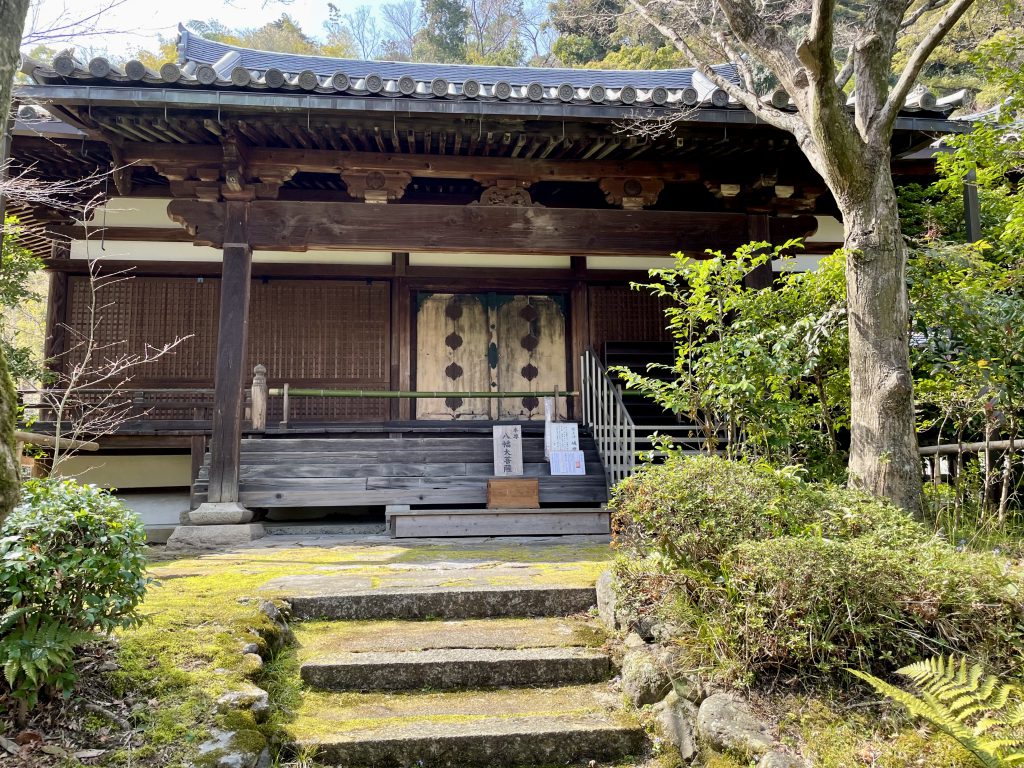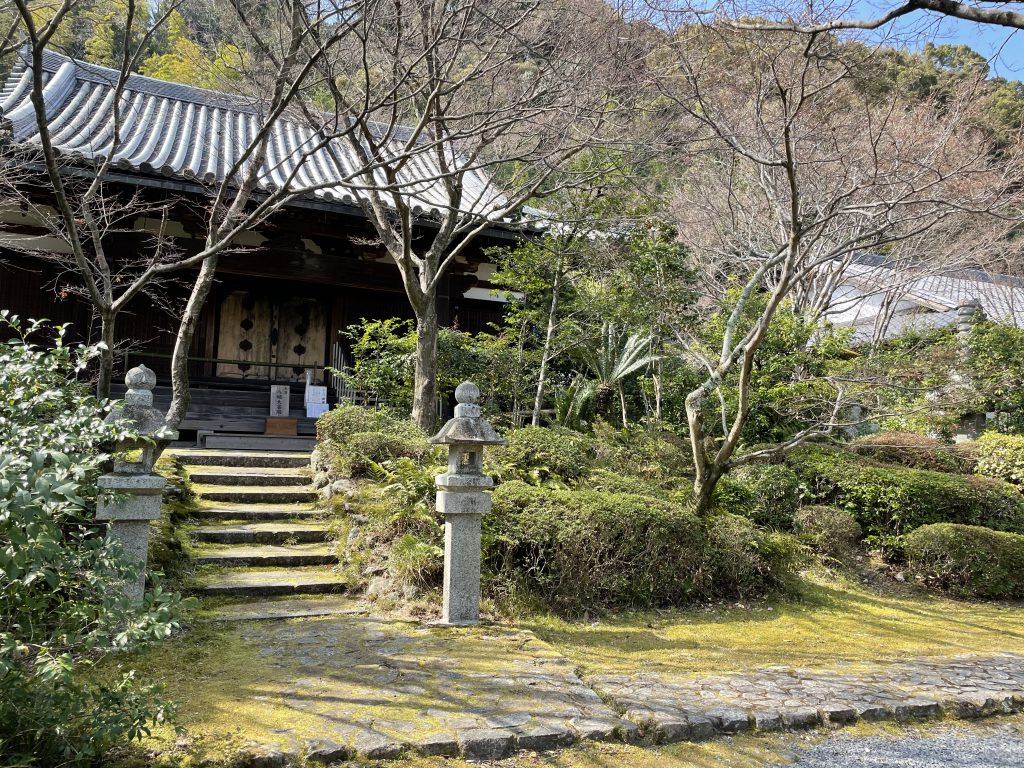 I would recommend entering the main sanctuary although it requires a reservation in advance. The main hall is thought to have been constructed around the early 17th century and built in the unique architectural style which reflects the syncretism of Shinto and Buddhism. The sanctuary enshrines the Buddhist statue which was once housed in the Iwashimizu-hachimangu shrine. The main statue is considered to be originally Jizo or guardian deity of children, travelers and the underworld.
The hall is not open to the public all the time therefore it has an exclusive atmosphere and you can feel somewhat sacred there facing the old Buddhist statues quietly in the ancient hall.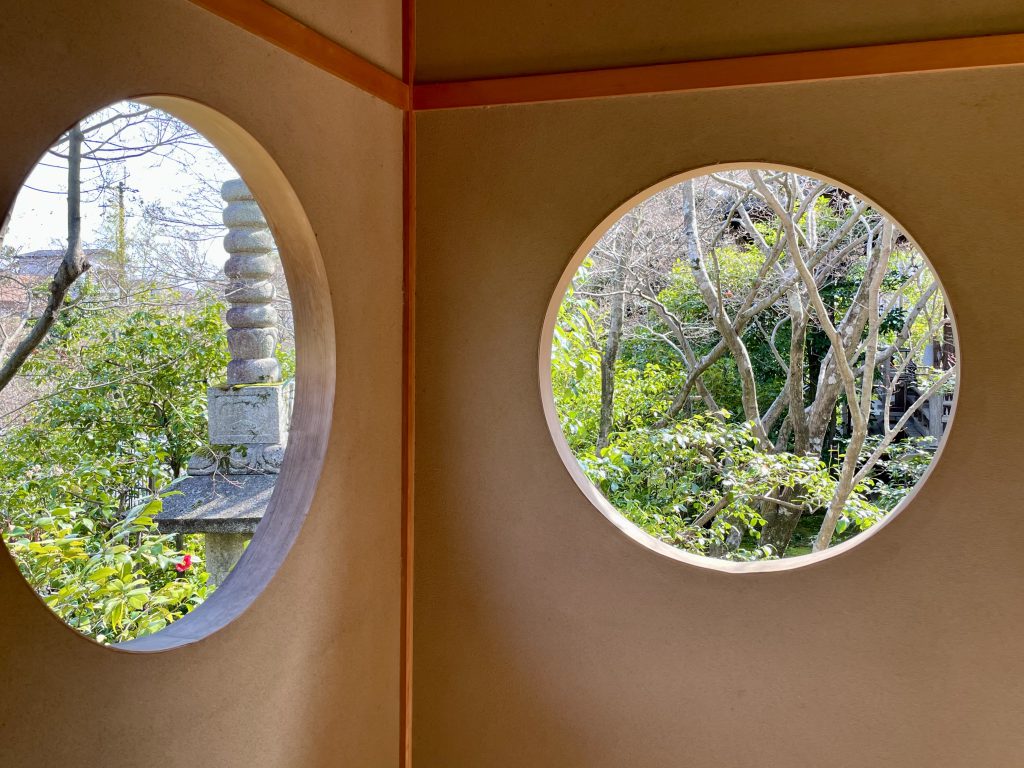 The temple is known for beautiful maple leaves in autumn as there are dozens of maple trees in the precincts. It's said the mother of the 3rd shogun who came from the temple family, the Zenpouji, donated many maple trees to the temple. That's why this temple is called "Maple temple."