A secluded temple with a lot of charms: Gansenji
Written by National Government Licensed Guide Interpreter Nana Hida
This is a small and secluded Buddhist temple, but there are a variety of charms. Not only historical Buddhist statues and the beautiful three-storied pagoda, but you can also enjoy nature and the nice view from the top of the hill. The temple is also known as the "temple of flowers" with various flowers in each season. It is especially popular in the season of hydrangea in June and during autumn leaves season in November.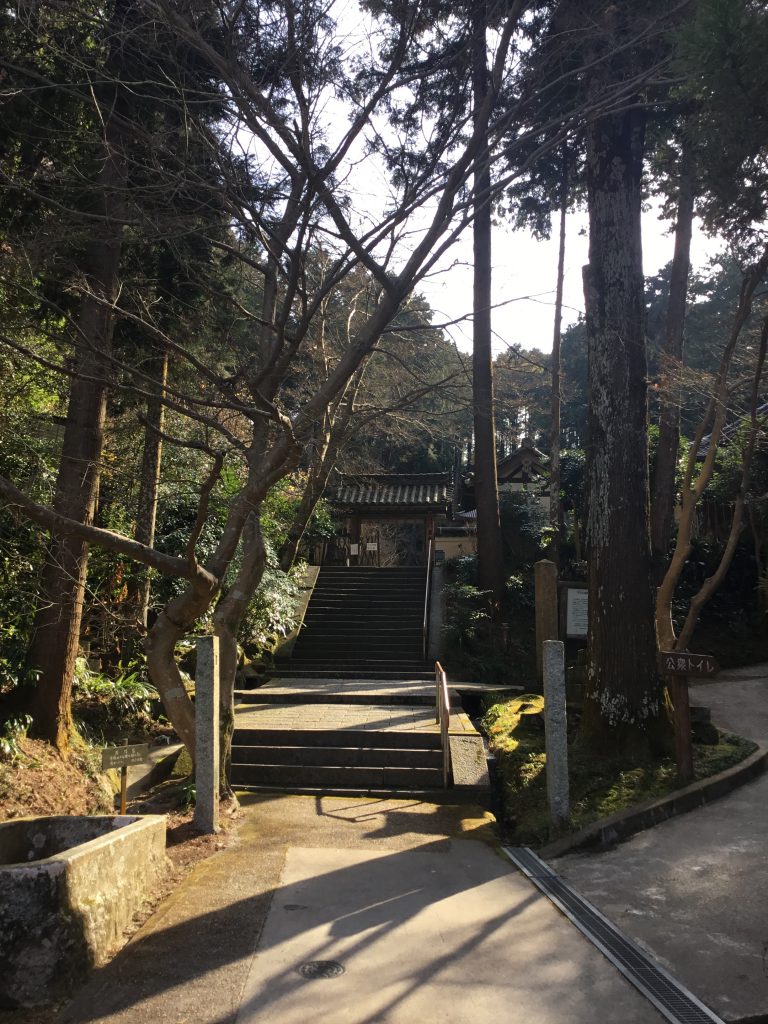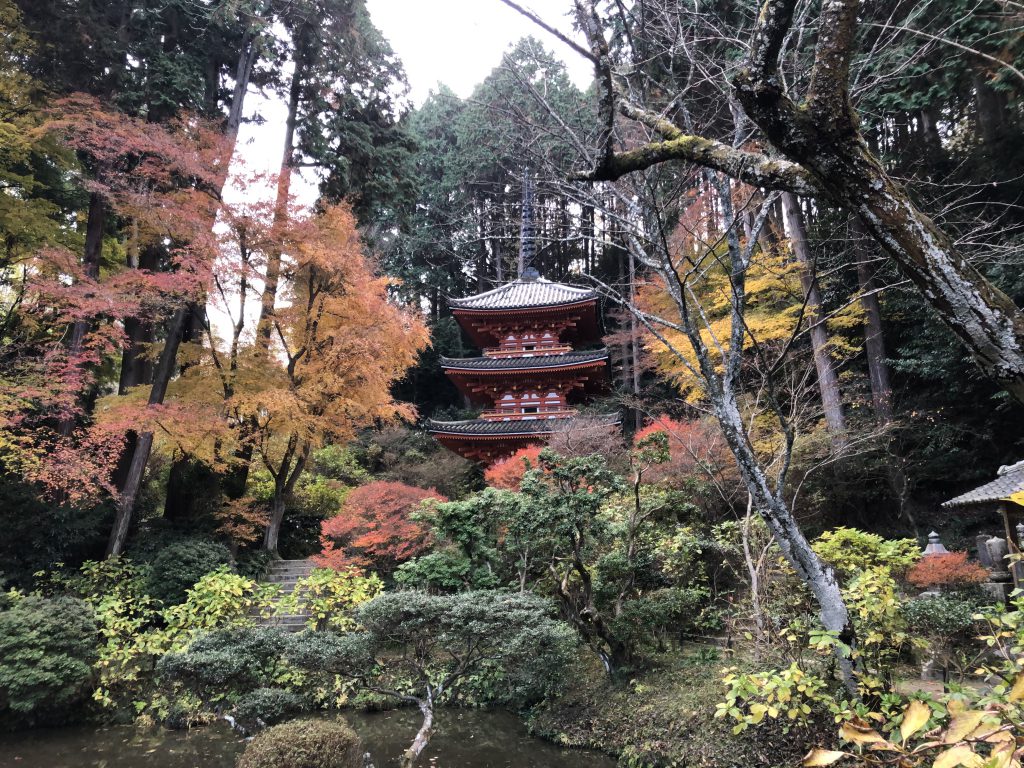 The main hall enshrines Amida Buddha, who is Buddha in the Buddhist Pure land or Buddha for the next life. This statue is made of a single piece of wood and is supposed to be one of the oldest and biggest Amida statues made in the 10th century. Including four guardian deities surrounding the main statue, there are many other historical statues in the hall. This quiet and peaceful space is suitable to appreciate these statues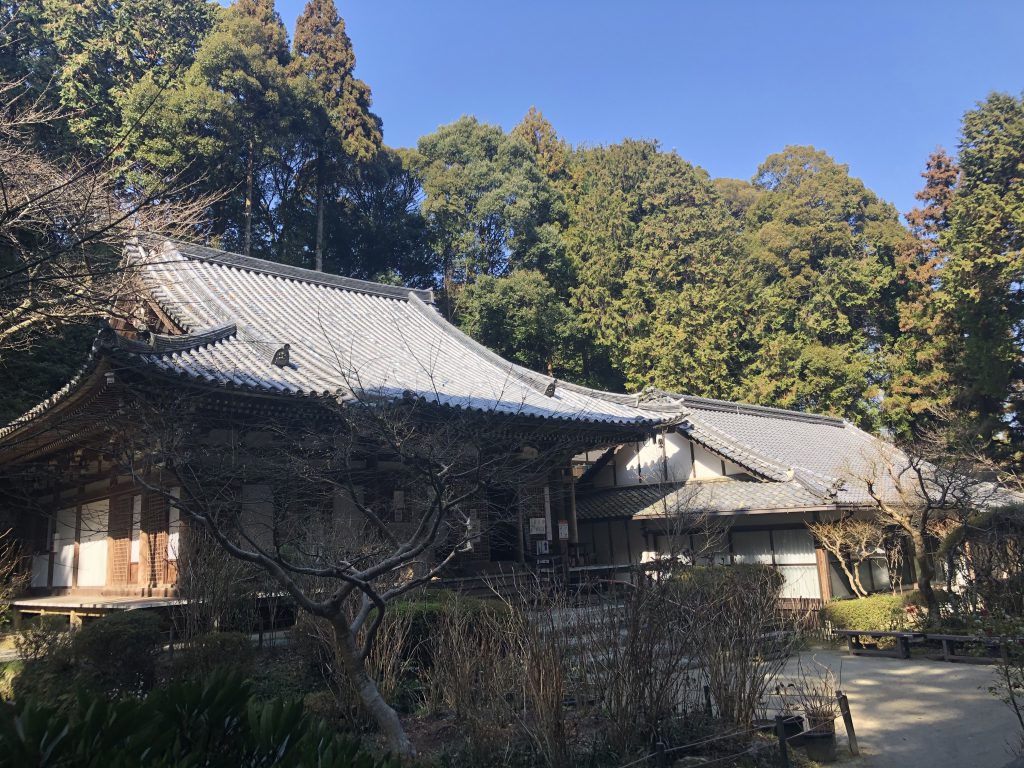 The three-storied pagoda is the symbol of the temple. The current pagoda is supposed to be rebuilt about 600 years ago. It is the most picturesque to see across the pond, but also interesting to see it from the upper side. You cannot get inside of the pagoda, but it is allowed to see the inner structure through the small windows from the upper side of the hill. Once you come down, get closer to the pagoda and look under the eaves at each corner. Can you find a funny faced statue? They are called "Sumioni", or corner demons to support the roof and ward off evil spirits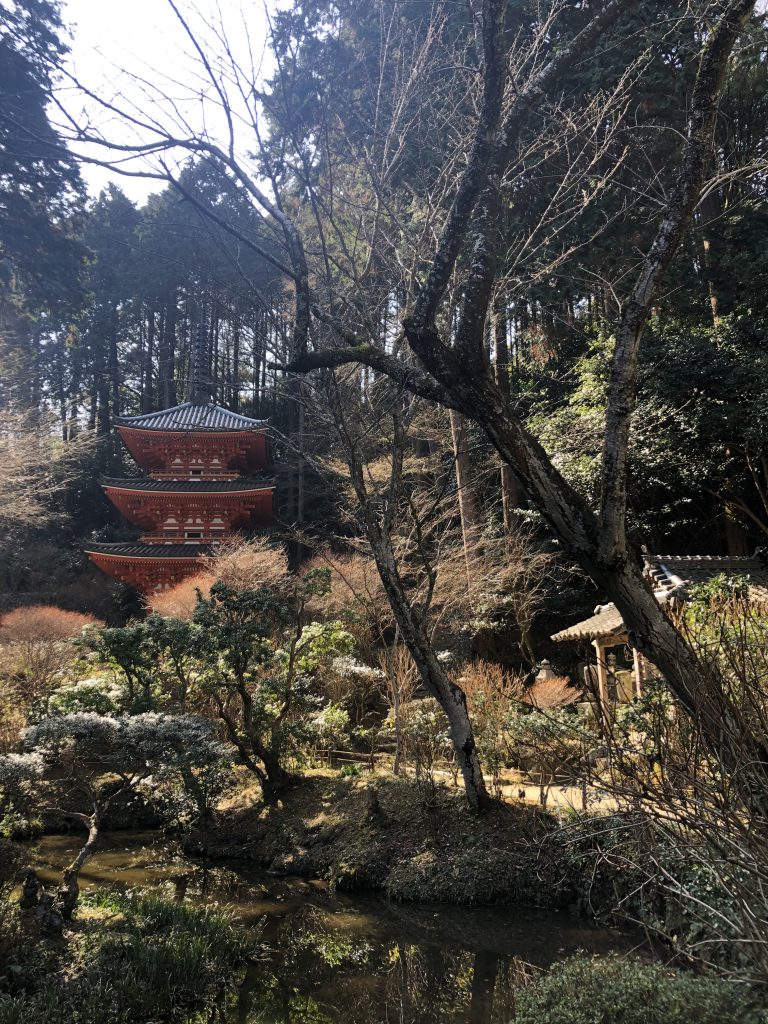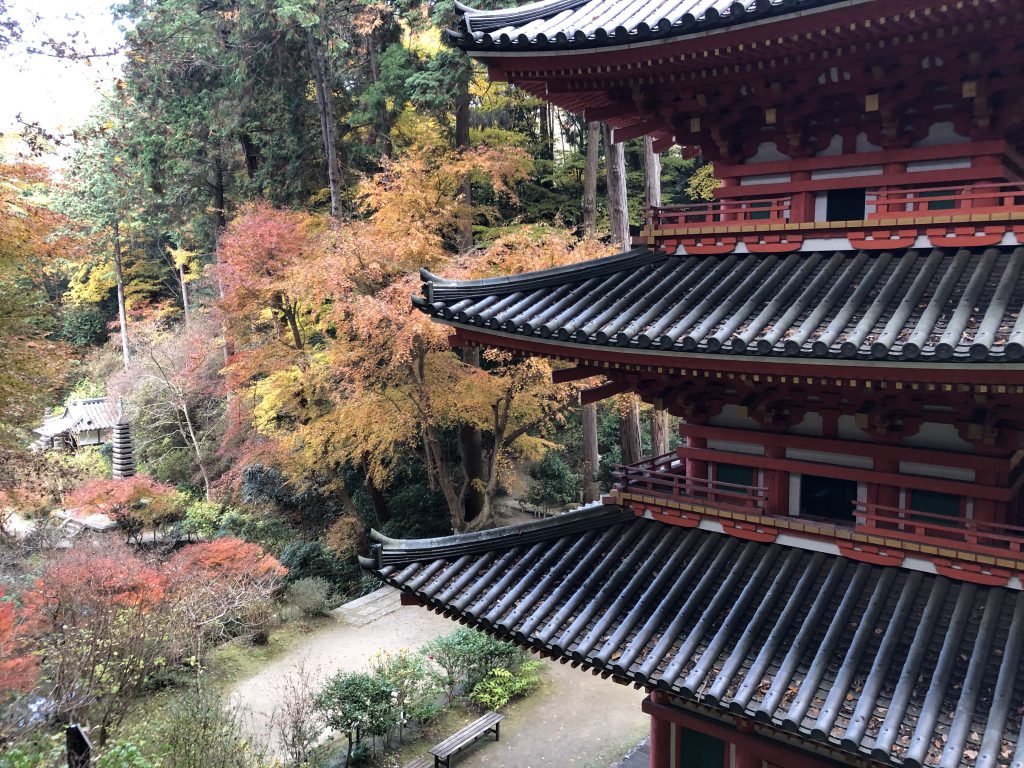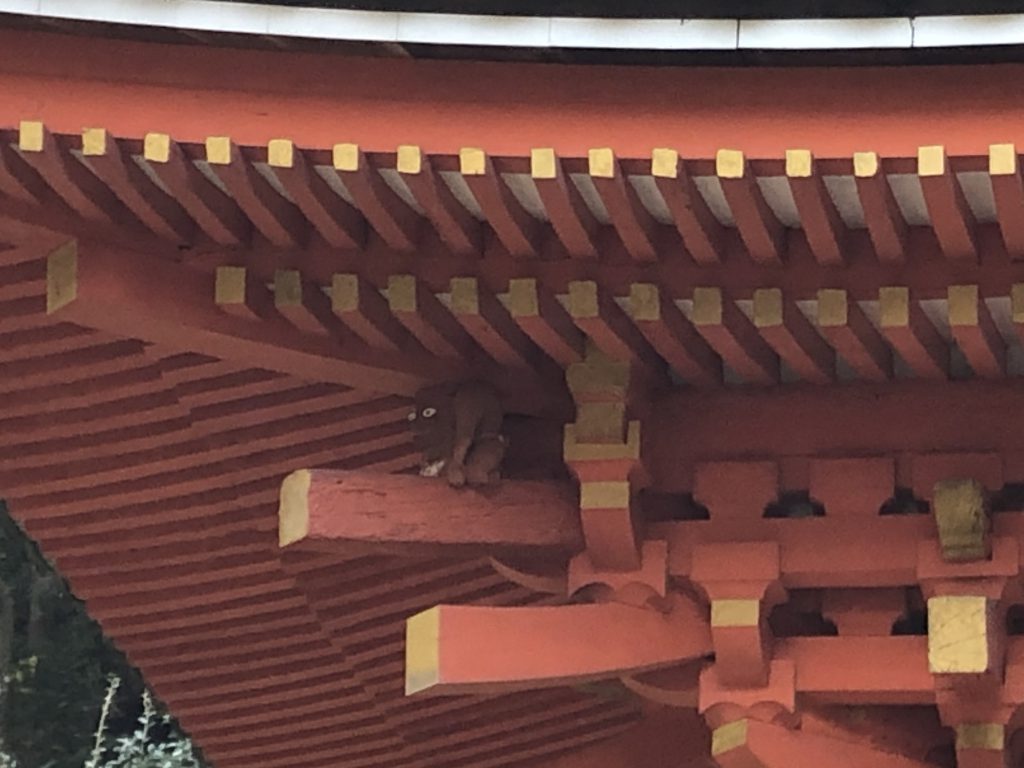 It would be also a unique experience to ring the temple bell by yourself. Ring the bell while making a prayer in your mind. The beautiful sound echoes in the mountain. If you still have time and energy, the view from the top of the hill is another attraction. You can overlook the town and distance mountains, if the weather permits. It is said that when there were 39 monasteries, a conch-shell horn was blown here to gather the monks of the temple.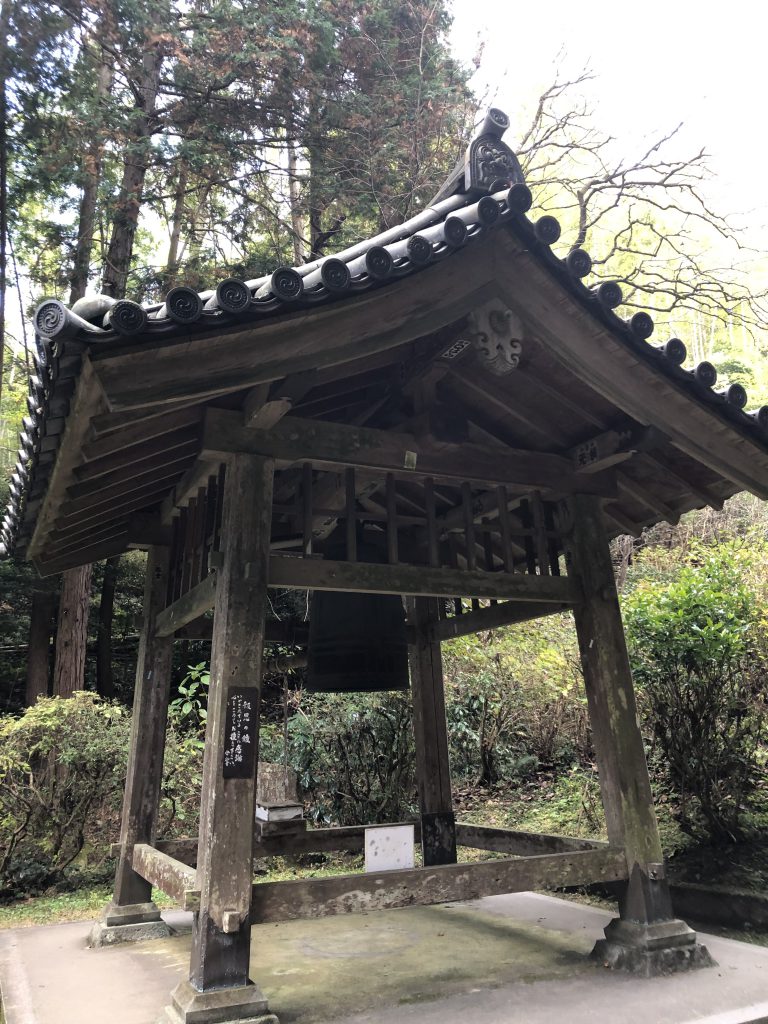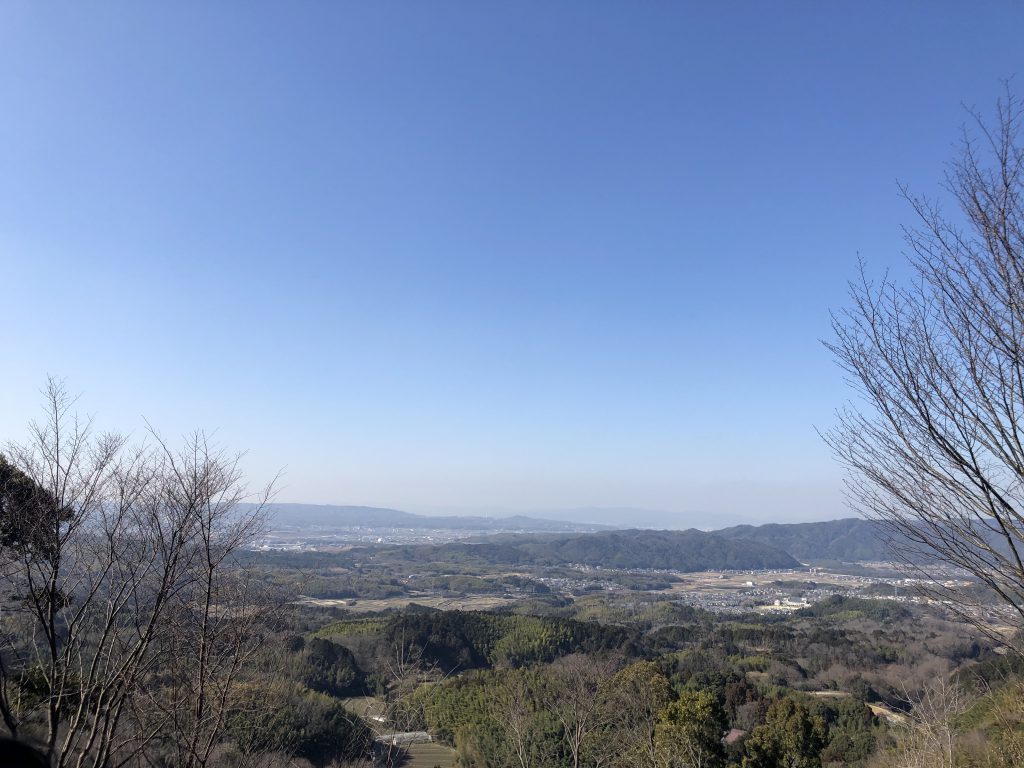 Gansenji is located in Tono (to-o-no) area, a rural area in the south of Kyoto prefecture. This area is known as the village of Stone Buddhas and those Buddha statue still remains along the route from the old capital, Nara. After visiting Gansenji, why don't you go on a hike along the old pilgrimage route and see Stone Buddhas?